We all know that Diwali (Deepavali) - the festival of lights is coming soon. And we are as delighted as you are. We all know that snacks are an essential part of any celebration and festival.
Be it Holi, Diwali or any other festival — a good range of tasty savory snacks is a must. A lot of Diwali snacks recipes are prepared to celebrate this special occasion.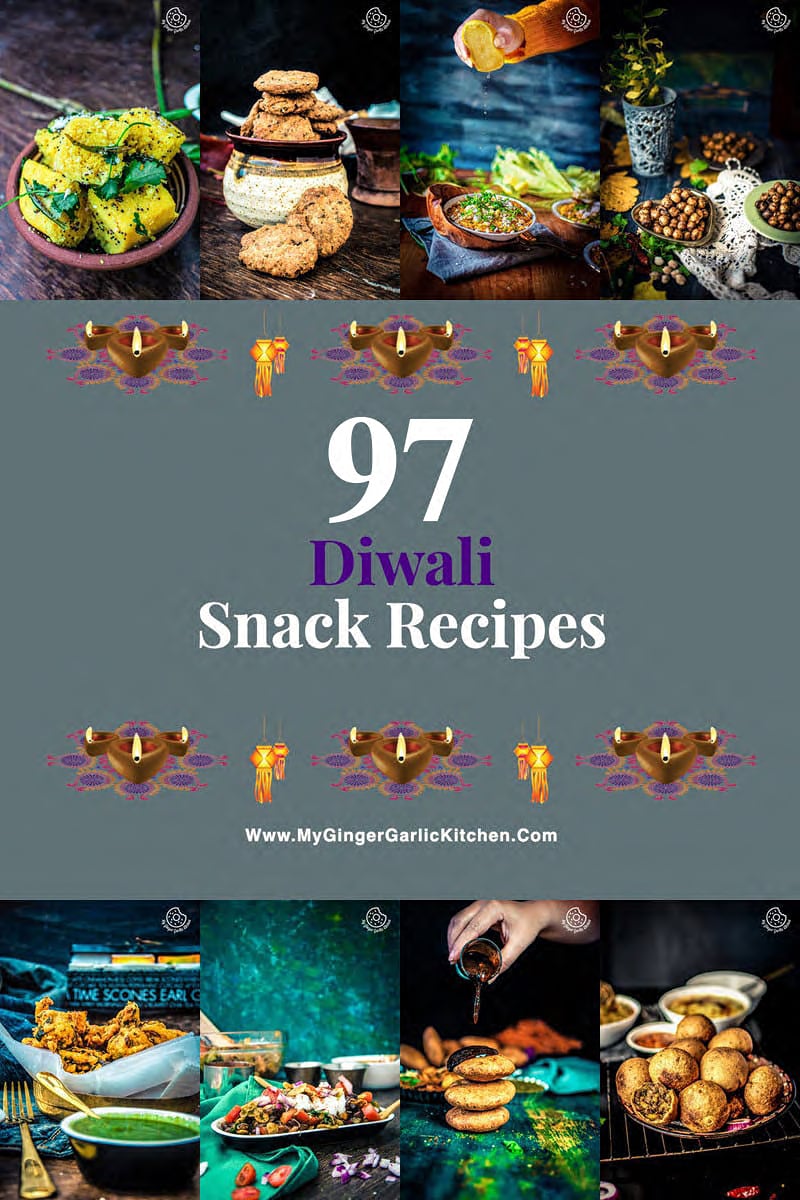 Every family has their favorite recipes to indulge in. And here is a selection of our favorite snack recipes.
We love these lavish Diwali snacks to the core. So we are sharing this compilation of 97 most-liked toothsome Diwali Snack Recipes with you. I hope you and your family will enjoy them as much we do.
Here is the list of 97 most-liked toothsome Diwali Snack Recipes: