ALL RECIPES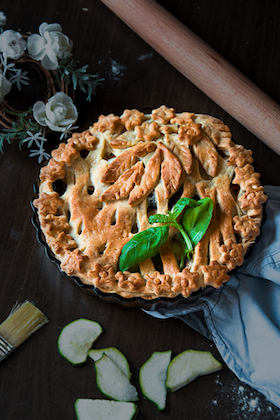 This veggie pizza pie is a great twist on a regular pizza. This combines our cravings of pie with our unquestionable obsession with pizza! Pizza + Pie = the most desired and awesome combination ever. This veggie pizza pie is a perfectly crispy, flavorful, and...
Indulgent Steamed Veg Momos With Spicy Chili Chutney | Vegetable Dim Sum Recipe Recipe. Learn to make popular Tibetan steamed veg momos aka dim sum with the spicy and sweet chili tomato sauce with all the step by step video instructions. Happy mid-week you pretty...
DESSERTS
Rasmalai Recipe | How to Make Soft Rasmalai At Home | Easy Homemade Ras Malai (रसमलाई) – Learn how to make easy and soft homemade rasmalai with a tutorial video with all the instructions. Have you ever had this classic Indian dessert at an Indian Restaurant? Those...
Rajasthani Gulab Churma | Rose Choorma Recipe. This appealing and eye catching aromatic Gulab Ka Churma is made with dried rose petals. This churma is a special delicacy of Rajasthani cuisine which is usually served with dal baati thali (platter). Are you aware of the...
CURRIES
Mughlai Navratan Korma | White Gravy Navratan Kurma Recipe. This is a Royal Vegetarian Indian Curry. It hails from Mughlai cuisine. This restaurant style curry makes a wonderful side dish for any party or get-together. Serve this Royal Mughlai Navratan Korma Curry as...
Palak Paneer | Spinach Indian Cottage Cheese Gravy. Palak paneer is one of the most popular and scrumptious North Indian curries. In this recipe, Paneer cubes are cooked in silky smooth spicy spinach puree. This palak paneer curry is so perfect for an easy weekend or...
APPETIZERS
Baked Masala Potato Wedges | Indian Spiced Crispy Potato Wedges Recipe. Simply bake the masala coated wedges. Then the natural yogurt gets drizzled over the baked potatoes. A sprinkle of chopped onions and cilantro, and a splash of lemon juice. Done. "Autumn carries...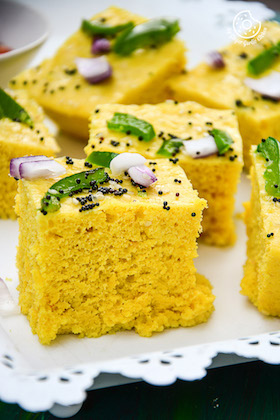 Gujarati Khaman Dhokla in 2 Styles are so soft and spongy. A savory, sweet, tangy and mildly spiced steamed cake is all you need to start a beautiful day. Happy Friday to you all! Have I mentioned how thrilled I am that it's Friday already? Well, you know me. You all...
COOKING TIPS and TRICKS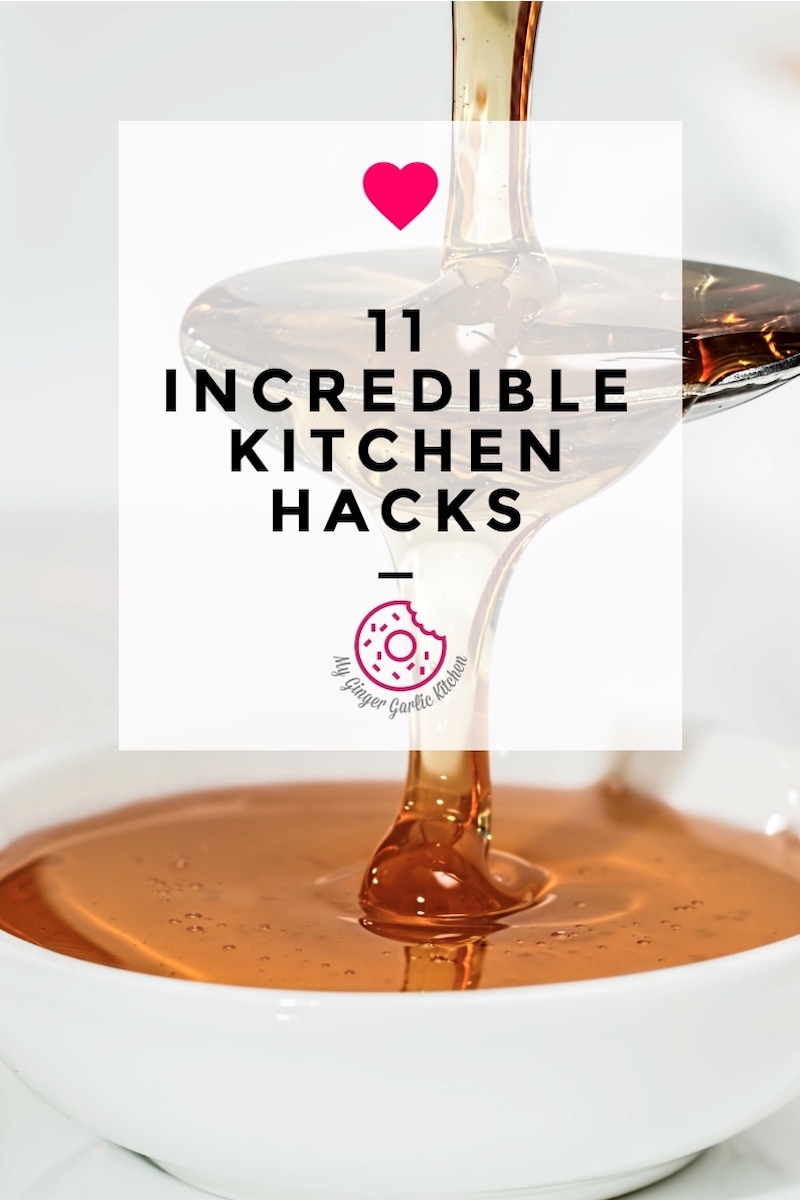 Watch 11 Incredible Kitchen Hacks That Are Absolutely Amazing video below (please wait for a couple of seconds for loading). These 11 Incredible Kitchen Hacks would make your life easier. They are timeless and they absolutely amazing. In this video you will see eleven...
Homemade Ginger Garlic Paste | How to Make Ginger Garlic Paste. The ginger-garlic paste is used regularly in Indian cooking. It is a must-have in an Indian kitchen like mine. You'd know I love ginger-garlic to the extent that I even named my blog after that. As I...
– IMPORTANT NOTE –
This page lists only a few recipe categories. To see all the recipe categories, please click on the dropdown box which says "SELECT RECIPE CATEGORY", located at the top right of this page.