ALL RECIPES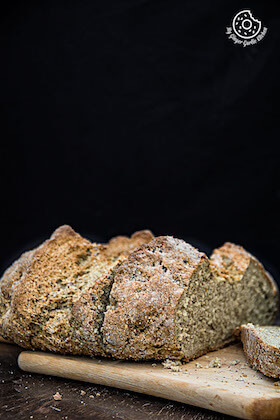 This Rye Irish Soda Bread is very quick and easy to make and full of flavour. Plus, made only with 5 ingredients. No oil no butter. A perfect breakfast bread, you can eat it with some butter or jam. And you never know, this might be your best "breakfast bread" ever....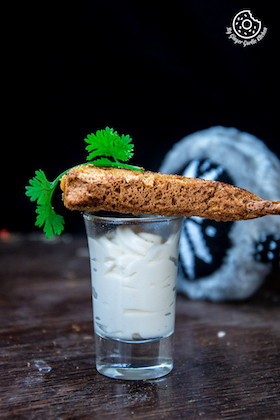 Sooji Toast 3 ways is a savory toast — a very simple, healthy, easy and filler breakfast dish. Pin it to your BREAKFAST  BOARD to SAVE IT for later! Follow My Ginger Garlic Kitchen on Pinterest for even more great ideas and deliciously appealing recipes! Monday is...
DESSERTS
Rasmalai Recipe | How to Make Soft Rasmalai At Home | Easy Homemade Ras Malai (रसमलाई) – Learn how to make easy and soft homemade rasmalai with a tutorial video with all the instructions. Have you ever had this classic Indian dessert at an Indian Restaurant? Those...
Kesari Mawa Peda | Indian Milk Fudge | Instant Khoya Peda Recipe Video. This is a classic Indian dessert which is usually made during festivals. This rich and buttery melt-in mouth fudge is also served as a 'prasad' in temples. There are different varieties to peda...
CURRIES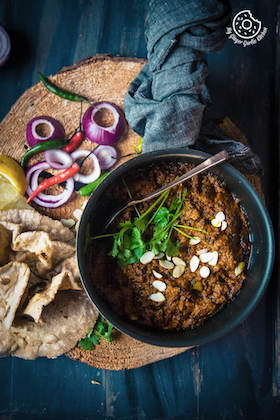 Kacchi Haldi ki Sabji Recipe / Fresh Turmeric Root Curry / राजस्थानी कच्ची हल्दी की सब्जी is an authentic Rajasthani recipe which is very popular in the city of Jodhpur. This curry is also called a health booster as it is full of turmeric and other spices, which have...
Steamed Besan Gatte Ki Sabzi Recipe Video| Rajasthani Adhar Bele Ki Sabji is an authentic and delicately rich curry. In this Rajasthani curry, chickpea flour dumplings are cooked in a spicy and tangy yogurt and tomato sauce. The best way to serve this curry is to...
APPETIZERS
Learn to make Khaman Dhokla Recipe | How To Make Instant Soft and Spongy Dhokla with step by step video tutorial. Instant Khaman Dhokla is a healthy, nutritious, vegan, gluten-free and mouth-watering snack hailing from the Indian State of Gujarat. This savory, sweet,...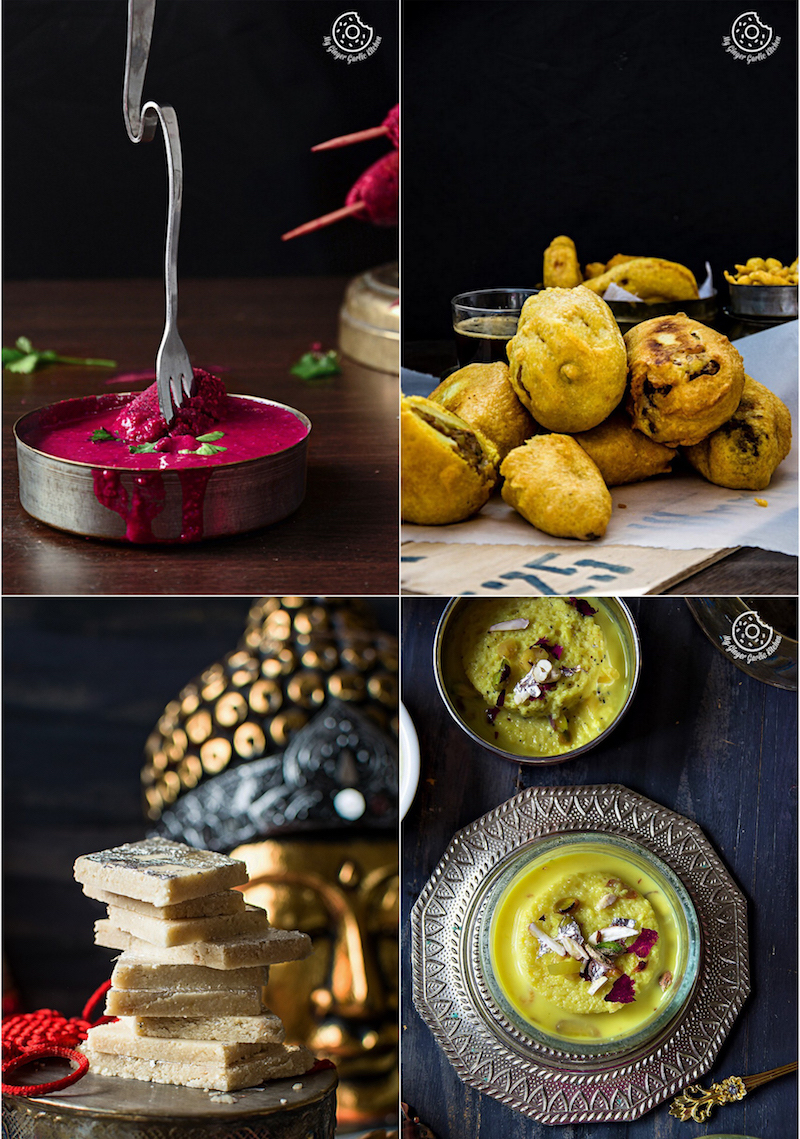 100 Easy and Delicious Diwali Snacks and Sweets Recipes — This Diwali, light up your homes with these 100 delicious sweets and snacks' recipes. We all know that good food is a must in all the celebrations. Our lovely Diwali is on Thursday 19th October. This Diwali,...
COOKING TIPS and TRICKS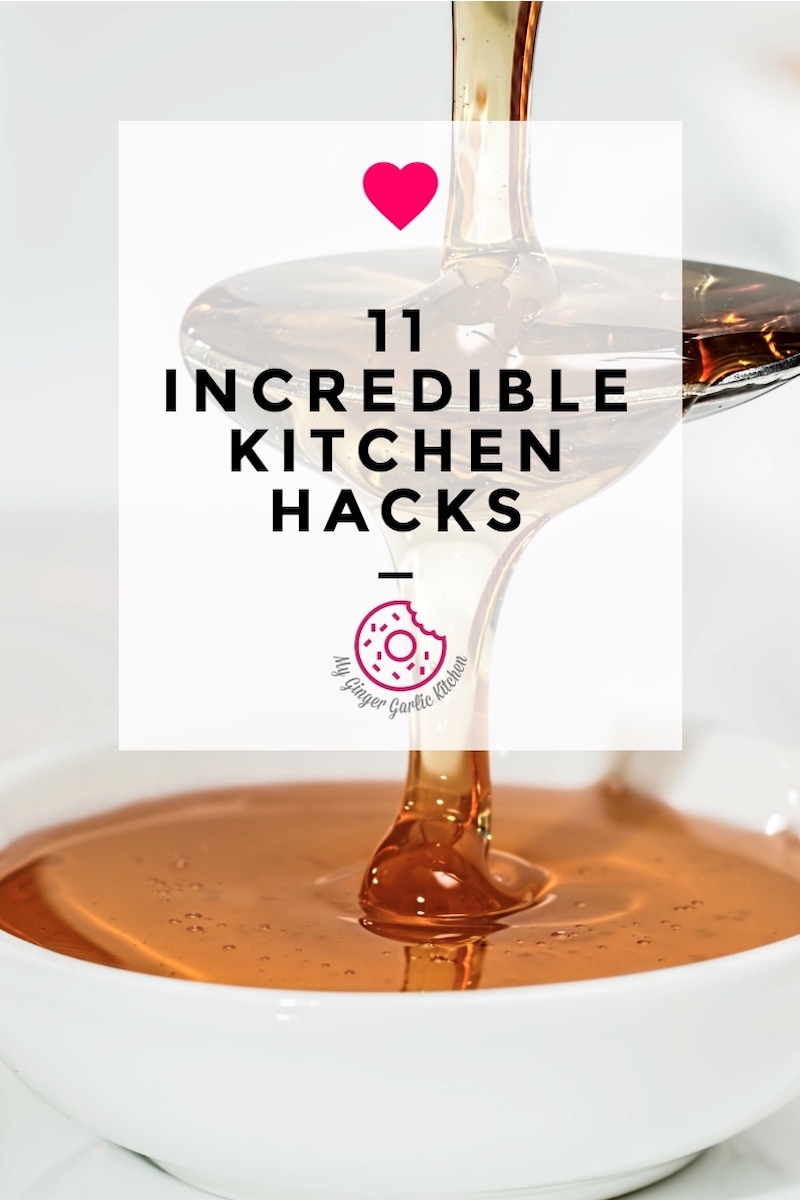 Watch 11 Incredible Kitchen Hacks That Are Absolutely Amazing video below (please wait for a couple of seconds for loading). These 11 Incredible Kitchen Hacks would make your life easier. They are timeless and they absolutely amazing. In this video you will see eleven...
Homemade Ginger Garlic Paste | How to Make Ginger Garlic Paste. The ginger-garlic paste is used regularly in Indian cooking. It is a must-have in an Indian kitchen like mine. You'd know I love ginger-garlic to the extent that I even named my blog after that. As I...
– IMPORTANT NOTE –
This page lists only a few recipe categories. To see all the recipe categories, please click on the dropdown box which says "SELECT RECIPE CATEGORY", located at the top right of this page.