ALL RECIPES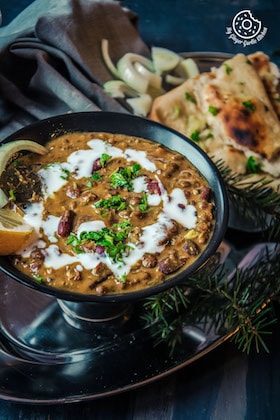 Learn to make Restaurant Style Dal Makhani Recipe | How To Make Punjabi Dal Makhani Recipe with the step-by-step video tutorial. Dal makhani aka 'maa ki dal' is a side dish which is well known for its silky, melt-in-mouth texture and the classic and aromatic flavors....
Learn Exquisite Rajasthani Dal Dhokli Recipe-  Whole Wheat Flour Dumplings Cooked With Seasoned Lentils recipe with simple step by step photos. This is one of the most famous & traditional rajasthani dishes. What is Dal Dhokli? Dal Dhokli is a spicy, satisfying,...
DESSERTS
Learn how to make Instant Strawberry Shrikhand Recipe | Strawberry Yogurt Dessert with a simple and easy video tutorial. Strawberry Shrikhand is a sweet dish made with strained yogurt and pureed strawberries and has an amazing taste. This sweetened strained yogurt or...
Learn to make Best Gulab Jamun Recipe | How to Make Gulaab Jamun With Khoya At Home with a quick video tutorial. Gulab Jamun is a legendary Indian sweet. In this surefire recipe, the delicate, spongy and melt-in-your-mouth berry sized deep-fried milk based balls are...
CURRIES
Learn how to make Palak Kofta Curry - Spinach Kofta Curry Recipe - Fried Spinach Dumplings in a Creamy Tomato Sauce with a simple step-by-step recipe. This is a gluten-free, vegan and vegetarian curry. Palak Kofta (spinach kofta curry) Fried Spinach Dumplings in a...
Learn How To Make Restaurant Style Rajma Masala | Punjabi Rajma Masala Recipe with a quick video tutorial. Rajma Masala is an extremely popular delicacy of Punjabi Cuisine. Just follow the simple directions to relish a hot Restaurant Style Rajma Masala under the...
APPETIZERS
Learn to make Tandoori Paneer Tikka Recipe - 4 Ways ( in The Oven, Tawa, Grill) with a simple recipe video tutorial. Tandoori Paneer Tikka is the perfect starter/appetizer and even a great dinner for tandoori tikka lovers. In India, a party without tandoori starters...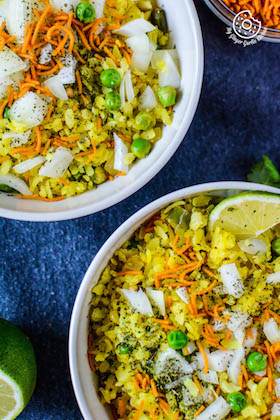 Learn detailed Khatta Meetha Indori Poha Recipe - Beaten Rice Fry Recipe with simple step by step photos and video tutorial. This wonderfully light, soft, fluffy Poha (flattened rice stir-fry) is very popular in Indore.  Indori Poha is best served as a breakfast dish...
COOKING TIPS and TRICKS
Your Guide to Throwing a Spook-tacular Halloween Party Halloween is the perfect time of year to show off your creativity and enjoy frightfully fun festivities. Hosting a Halloween celebration this year? Planning a party doesn't need to be scary. From sinister snacks...
How to Peel a Hard Boiled Egg In Less Than 10 Seconds - Life Hack
– IMPORTANT NOTE –
This page lists only a few recipe categories. To see all the recipe categories, please click on the dropdown box which says "SELECT RECIPE CATEGORY", located at the top right of this page.