Paush Khichda or Sweet Dal Khichdi is a classic, healthy, old-fashioned porridge-like dessert from the city of Jaipur. This dish is typically served during the Paush Maas (December/January). A sticky texture or cooked rice, with light velvety moong dal along with sweet and salty flavours make this Posh Khichda a feast.
read more…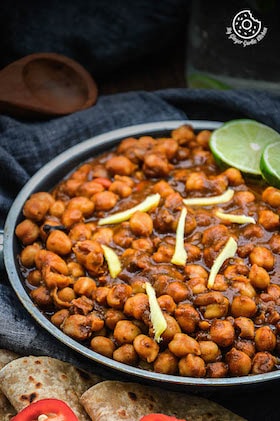 Detailed Amritsari Chole | Authentic Punjabi Chole Masala Recipe | Restaurant Style Chole Masala recipe with step by step video tutorial. Amritsari Chole is Punjabi style chickpea curry. This amazingly authentic curry tastes heavenly. This dish is sure to bring a flavor of Amritsar streets right into your home. It is so inviting and rich, spicy and full of awesome flavors.
read more…
While nutrients are essential for proper activity, kids in schools are now offered foods that hinder them from learning well. Meals containing much sugar, chemicals, caffeine, hormones, and so forth make children tired, distractable, nervous, and sick. All of these not only affect their grades, but also have a negative impact on their behavior, feelings, and well-being.
read more…
Paush vada is a very popular dish originating from the pink city of Jaipur. These are deep fried fritters, mostly consumed during winters. This winter snack Paush Bade (posh bada) is made with the combination of yellow lentils and black-eyed beans. Poush vada is specially made and savored during the cold months of December and January because of its anti-cold properties. These Paush vadas are served hot with Paush Khicha/Khichdi.
read more…