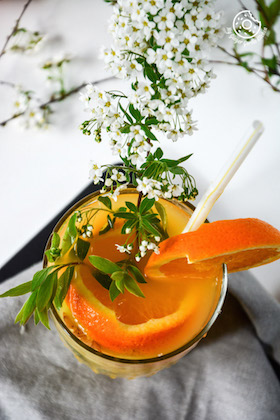 Non-Alcoholic Ginger Mimosa – A Perfect Summer Mocktail — A basic Mimosa is a composition of Champagne/sparkling wine, and orange juice or any other citrus juice, in equal parts. Usually, It's served very chilled.
Learn to make Beet Lemonade Recipe — Beets + Lemons + Sugar = Beet Lemonade. This lemonade is ridiculously delicious, sweet, and it's got just the right kick of lemon. I promise you will love.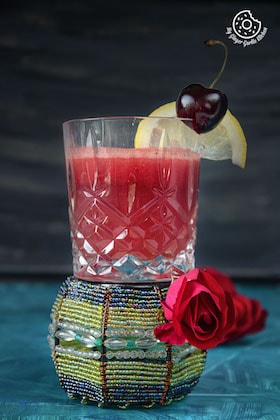 Green Tea Watermelon Detox Smoothie Recipe — For this smoothie, I used a combo of green tea, watermelon, lemon, and honey. This smoothie is beyond YUM. This smoothie is dairy-free, gluten-free, and sugar-free too if you skip honey! 🙂 Add maple syrup to make it VEGAN. This mighty super vibrant red smoothie tastes AWESOME.
Learn to make Holiday Fruit and Nut Ice Cream Recipe | Eggless Praline Ice Cream Recipe with step-by-step video instructions. This delectable Holiday Fruit & Nut Cardamom flavored ice cream is swirled with creamy, sweet and salty nutty praline and candied fruits. If you ever wished you could eat 'candied fruits' in an ice cream form, this is your chance.