Learn How To Make Restaurant Style Rajma Masala | Punjabi Rajma Masala Recipe with a quick video tutorial. Rajma Masala is an extremely popular delicacy of Punjabi Cuisine. Just follow the simple directions to relish a hot Restaurant Style Rajma Masala under the coziness of your sweet home. Serve this curry dish with plain rice or with a Chapati/Paratha.
You boil the soaked rajma until cooked through, and then add it to a spicy tomato onion masala mix (bhuna hua masala) made with some aromatic essential spices. Then you let it cook for sometime, and this amalgamation of masala cooked with boiled rajma ultimately brings a nice aroma to the gravy dish.
read more…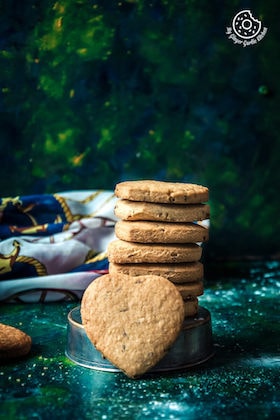 Learn How to make Jeera Biscuits | Eggless Roasted Cumin Cookies Recipe with easy and simple video instructions. These Jeera biscuits aka Eggless Roasted Cumin Cookies are a perfect balance of lightly sweet and mildly salty flavors. They are crispy, crunchy and perfect tea time snack.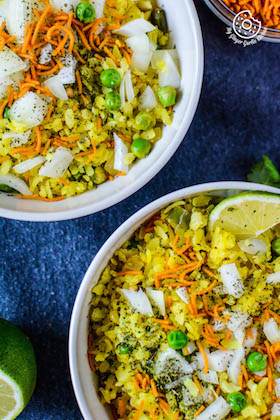 Learn detailed Khatta Meetha Indori Poha Recipe – Beaten Rice Fry Recipe with simple step by step photos and video tutorial. This wonderfully light, soft, fluffy Poha (flattened rice stir-fry) is very popular in Indore.  Indori Poha is best served as a breakfast dish topped with crunchy, spicy sev on the top. And poha is served with some hot jalebi and this Poha Jalebi combination is just to die for.
Learn to make Modak Recipe | Ukadiche Modak Recipe | How To Make Steamed Modak Recipe with a quick video tutorial. Modak is a famous Indian dessert dumpling made with rice flour which is filled with coconut, jaggery, cardamom, cinnamon, and cashew nuts. In other words, these dumplings have the sweet filling inside which contains coconut and jaggery with an outer layer of Rice flour. read more…