Learn to make Bread Gulab Jamun Recipe | Instant Bread Gulaab Jamun with an easy video tutorial. The euphoria of a visually appealing, soft, and juicy sugar syrup soaked golden ball is what you'll get in every bite when you devour a bread gulab jamun.
Bread gulab jamun is an instant, quicker, and easy version of making a popular Indian dessert gulab jamun, using bread instead of khoya/mawa.
Things Every Restaurant needs
It takes a dream to open a restaurant. That dream usually revolves around supplying the best quality food to people from all over the world. The ultimate aim is to be known across the world because of the food you create.
read more…
Learn How to Make Mohanthal with a simple video recipe tutorial. Rajasthani Mohanthal | Gujarati Mohanthal | Mohan Thal-2 Ways Video Recipe (मोहनथाल)—Mohanthal or Mohan Thal is a traditional Gujarati-Rajasthani Dessert. This is an outstanding and classic Indian fudge made with gram flour (besan) and ghee and sweetened with saffron and cardamom flavored sugar syrup.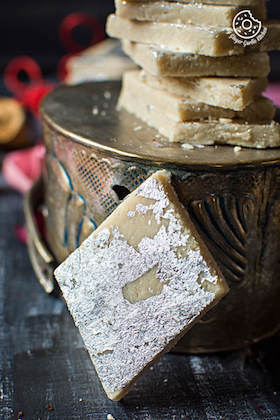 Kaju Katli Recipe | Kaju Burfi | How to Make Kaju Katli. Kaju Katli is one of the most popular Indian sweets recipes. Learn to make step by step traditional kaju katli with all the video instructions. Make this perfectly smooth, melt in your mouth, cashew dessert at home. I am sure your family would adore this vegan and gluten-free dessert.  Kaju Katli aka Kaju Burfi is an Indian dessert which is very popular amongst people. Be it a festival, a wedding or any party, Kaju katli is a must. They also make a great holiday gift. read more…