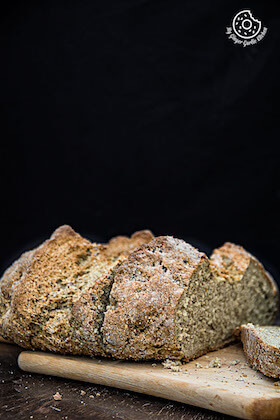 This Rye Irish Soda Bread is very quick and easy to make and full of flavour. Plus, made only with 5 ingredients. No oil no butter. A perfect breakfast bread, you can eat it with some butter or jam. And you never know, this might be your best "breakfast bread" ever.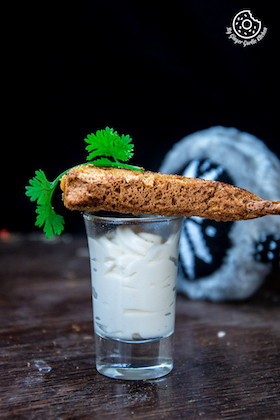 Sooji Toast 3 ways is a savory toast — a very simple, healthy, easy and filler breakfast dish.
read more…
Goan Sanna | Mangalorean Idlis | Goan Steamed Rice Cake is steamed fluffy and spongy rice cake which is a very popular dish of Goan cuisine. The Sannas are quite popular amongst Goan and Mangalorean Catholics. They are customarily made on celebrations.
These everyday Atta Biscuits aka Whole Wheat Indian Cookies are popular tea time cookies in India. They are so easy, eggless and crispy and scented with a good amount of cardamom. read more…