Rye Crispbread Chaat is a twsited version of papdi chaat with roasted potatoes, chickpeas, tamarind chutney, roasted peanut, roasted green chili, and pomegranate arils. I added a lot of yogurt, and some spices to chaat.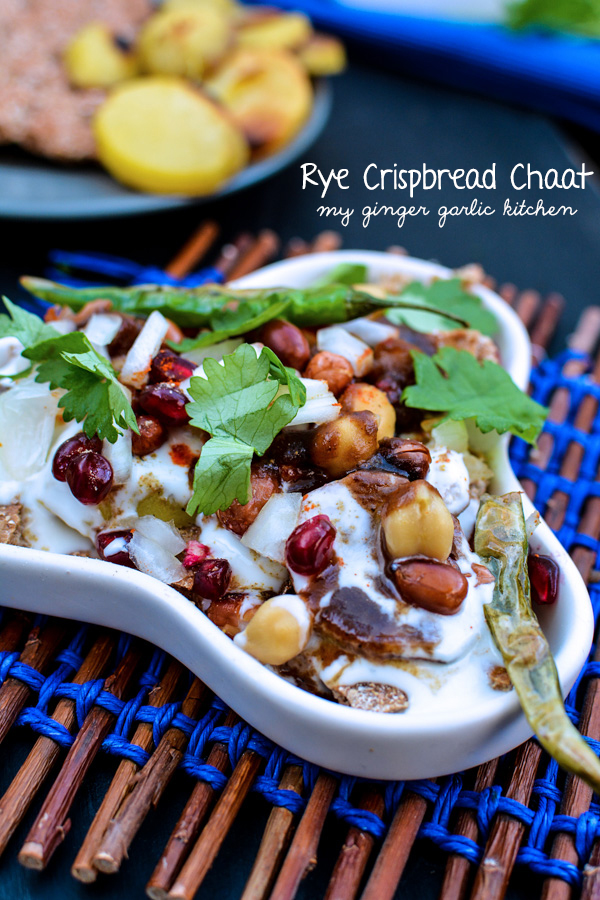 It's mid-week already, but let's talk about our weekend adventure.
Wow, this weekend was quite eventful for us. Or maybe I should say that is was EVENTFUL for my little daughter Ado. One of our friends who recently got blessed with a cute little baby girl came to our place for dinner last weekend.
Their beautiful cute little baby girl is now 2 months old.
As it was a Saturday and Ado was at home—it was slightly tough for me to make her understand that I would be busy cooking that day. After our 5-minute mommy-baby conversation, she finally understood that a little baby girl would come to play with her later in the day. She was so full of enthusiasm to know more about the baby. She even brought her foot step-stool and stood beside me in the kitchen.
While I was in the kitchen, Ado kept coming to me and said that she is so HAPPY. 'Baby coming, baby coming' were her only constant words for the rest of the day 🙂 Sometimes kids are just so ADORABLE. Being a mommy I just want time to STOP for that moment!!!
It happens quite many times with me. And I also have a STRANGE HABIT of missing her while she sleeps. I don't know why, but when she is awake and busy messing the stuff, I wish her to take a NAP so that I can concentrate on my work. But when she is sleeping I want to wake her up, and hug her so TIGHT.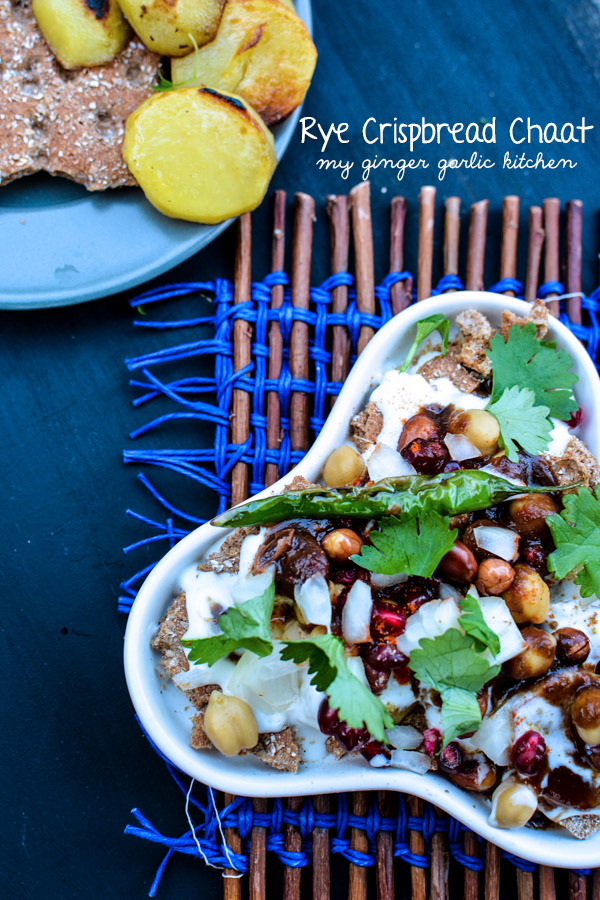 Brrrrrrrrrrr! Does that sound weird to you??? Am I the only one who ACTS like this, or anyone else has the same experience. I would love to hear from you guys about this strange Mommy feeling. Well! My gut says that probably I am not the only one in this world who is STRANGE in this regard! 😉
Let's go back to our adventurous day.
I was busy cooking in my favourite kitchen while Husband did the cleaning. He is such an AMAZING guy, and I am so PROUD to say that he is always with me whenever I need him. And I say THANK YOU dear husband. If you are reading my post, which I know you are—I SO LOVE YOU for just being YOU! 🙂
Ado was so overwhelmed as it was really hard for her to decide whom to help. She went to her Daddy first and wanted to help him in cleaning. And then she came to me and wanted to help me in the kitchen. She was so JOYOUS and was switching her jobs very fast! 🙂
I know exactly what was going in her YOUNG head. OH my dear hardworking LITTLE girl! I love her so much for being adorably lovely, and I only want to tell her that she is the apple of my eyes.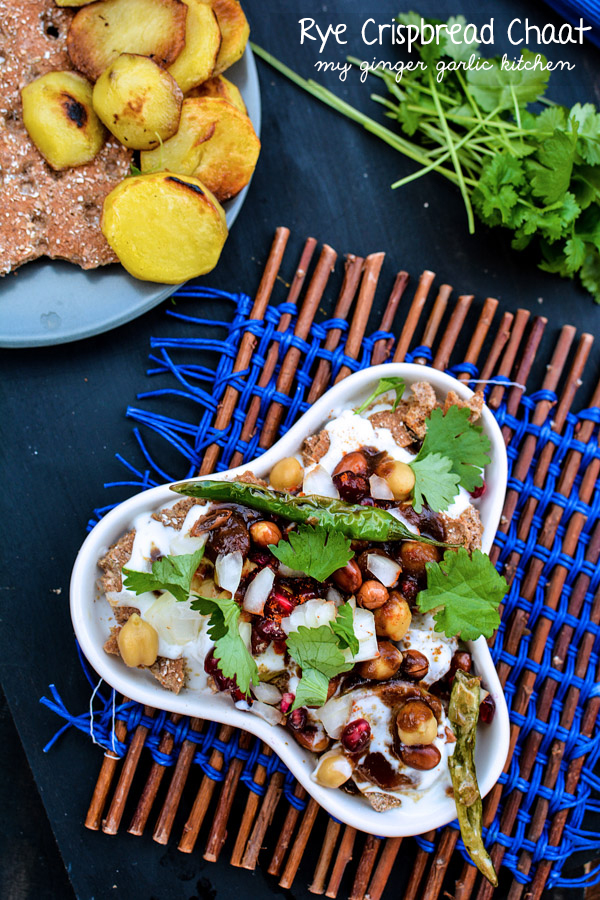 Well, it was the story at noon! The real FUN part is yet to come. Our friends came at about 6 PM. Ado kept following them, as she wanted to be with the little baby. She kept saying, 'Ohhhhhhhh baby, ohhhhhhhh baby'! This is the most beautiful word I have ever heard from her mouth in her sweetest voice. When she says 'Ohhhhhhhh Baby', she gorgeously emphasises on 'Ohhhhhhhhhhh', and 'BABY' goes so fast. I hope you can imagine how she makes that sound?
Our friends' little baby girl was a bit tired that day. So her mommy decided to give her a little swing in her arms. It was so soothing for the baby, and she instantly looked so CALM. Ado was observing my friend and she started pretending to be the MOTHER of her little baby toy. She was imitating exactly like my friend. She followed my friend wherever she went and did exactly the same moves which my friend was doing with her little baby. Everyone was so AMUSED to watch Ado doing that!! 🙂
I have never realised that Ado has grown-up already. She knows quite a lot, and now she knows how to treat a little baby, and also she even knows how to exactly COPY elders. 🙂 Kids are FUNNY sometimes, but that is the best part about them. 🙂 They grow up so fast which is both good and bad. WHY, you ask? Well, GOOD because they need to grow everyday, and BAD because we would not see them as a kid of that age again. 🙁
Now something about the food I cooked. I made an Indian dinner for our guests and they very much LOVED it. I think good food is a key to make anyone happy. Tasty food always wins our hearts. It always does, and I mean it. 🙂
I also want to give a big THANK YOU to our guests for coming over, if they are reading! 🙂
If you like this chaat then you would definitely like to try this delicious snack Baked Chopped Bread Cups.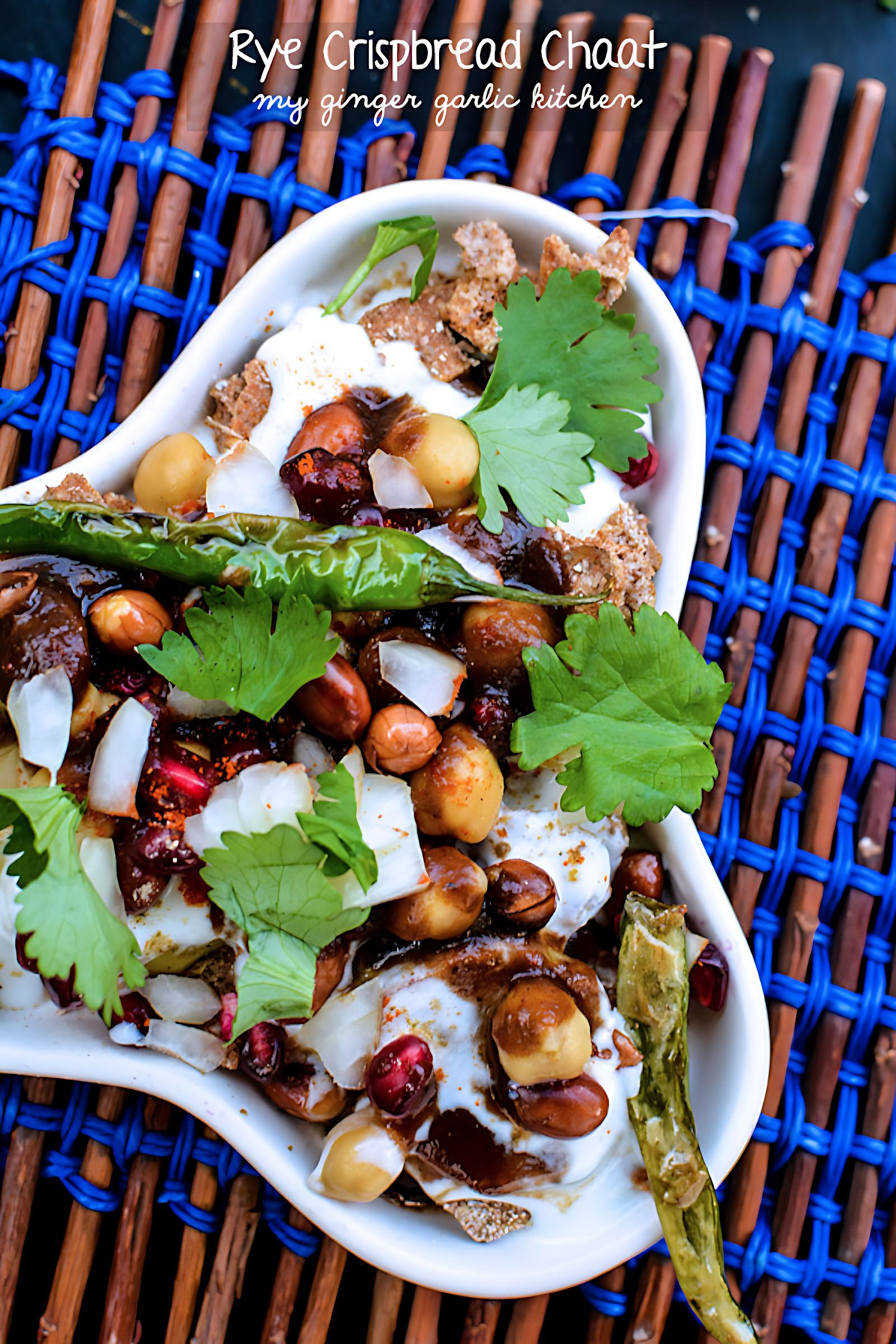 After over-eating on Saturday, none of us was really in a mood of having heavy meal on Sunday. SO I decided to make something fibrous but flavours too at the same time. Everyone in our family loves Rye Crispbreads. That is the healthiest thing in the whole world if you ask me! 🙂
I decided to make 'Chaat' out of Rye Crispbreads. YEAH! Chaats are always welcome in my family. SO Husband gave a BIG yes to the idea. Ado also loves Rye Crispbreads so much.
For the recipe, I kept things pretty simple with roasted potatoes, chickpeas, tamarind chutney, roasted peanut, roasted green chili, and pomegranate arils. Oh, and of course I added a lot of yogurt, and some spices to spice up my chaat. The combination just speaks to my heart. But hey, I have used natural yogurt in this chaat, thus certifying it with the "HEALTHY" stamp of approval. 😉 For me natural is always healthy.
How does it taste? Yes! It is super AWESOME. You can make this anytime, especially when you have no time for cooking. 🙂 Everyone goes crazy for the peanuts. And it's a nice switch up from the regular chaat. For real, everyone gets excited for crispy peanuts.
And finally, it's kind of a super GORGEOUS dish to serve. I love the colors and the whole dish, it makes everyone go WOW in such a good way!
Are you a fan of chaats? If yes, here ar some other delicious chaat recipes you might also love to try are: corn chaat, chips chaat, Aloo Tikki Chaat, dahi vada, and Bread Chaat, palak patta chaat, samosa chaat, and chole tikki chaat.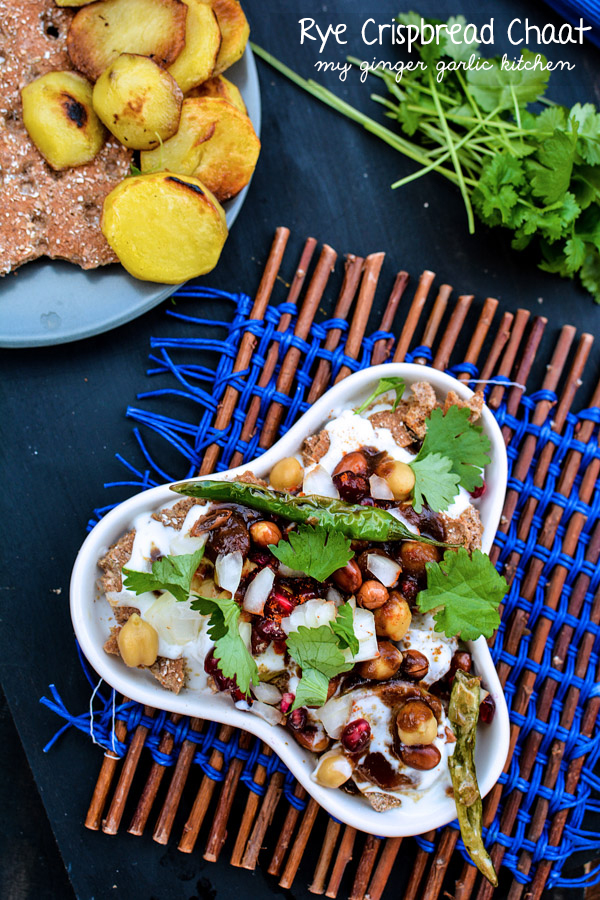 ---
Rye Crispbread Chaat

[Recipe]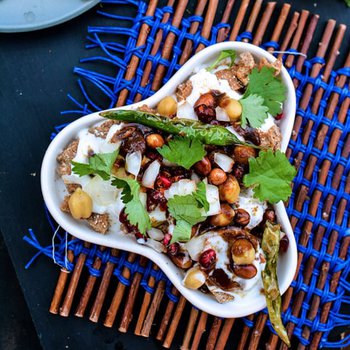 Rye Crispbread Chaat is a twsited version of papdi chaat with potatoes, chickpeas, tamarind chutney, peanut, roasted green chili, and pomegranate arils.
---
★★★★✰
(Rating:
4.2
from
64
reviews)
---
| Prep time 🕐 | Cook time 🕐 | Total time 🕐 |
| --- | --- | --- |
| | | 12 mins |
| Category ☶ | Cuisine ♨ | Serves ☺ |
| Appetizer | Indian | 2 |
| Nutrition Info ⊛ | | Serving size ⊚ |
| 179 calories | | 1 serving |
---
INGREDIENTS
For Rye Crispbread Chaat
rye crispbreads - 8
roasted potato slices - 1 cup
natural yogurt or greek yogurt - 2 cup
tamarind chutney - 6 tablespoons
chickpeas, cooked - 1/4 cup
roasted peanuts - 1/4 cup
roasted green chilies - 4
onions, chopped - 1
cilantro leaves - 2 tablespoons
pomegranate arils - 1/4 cup
salt to taste
chaat masala - 1 teaspoon
cumin powder - 1 teaspoon
chili powder - 1 teaspoon
---
INSTRUCTIONS:
How to Make Rye Crispbread Chaat //
Coarsely crush 8 crispbreads and arrange them on a serving plate.
Top it with half potatoes, half chickpeas, 1 cup yogurt, 3 tablespoons tamarind chutney.
Sprinkle roasted half peanuts, pinch of salt, ¼ teaspoon chaat masala, pinch of cumin powder and pinch of chili powder over it.
Top with some chopped onions, pomegranate arils, and cilantro leaves.
Repeat steps 1 to 3 to make 1 more plate.
Serve Rye Crispbread Chaat immediately!
---
NOTES:
No notes for this recipe.
---
If this recipe helped you, then please spread the word by sharing and
subscribing
to us on YouTube to get more such Recipe Videos.
---
Your feedback is so helpful for me and other MyGingerGarlicKitchen readers. So, for Facebook and Instagram, please mention
@MyGingerGarlicKitchen
or
#mygingergarlickitchen
. I would love to see your photos. :)
---
Author:
Anupama
Recipe Source Link:
https://www.mygingergarlickitchen.com/rye-crispbread-chaat/
Date Published:
2023-07-09
• • • • • • • • • •