Celebration of light, and devouring unlimited sweets (mithai) is just round the corner. Diwali and sweets are synonymous. Do you and your family also enjoy relishing on sweets during the festive season?
We all do, because the festivals and sweets always come along. Why not surprise your loved ones by cooking some of their favorite sweet treats this Diwali?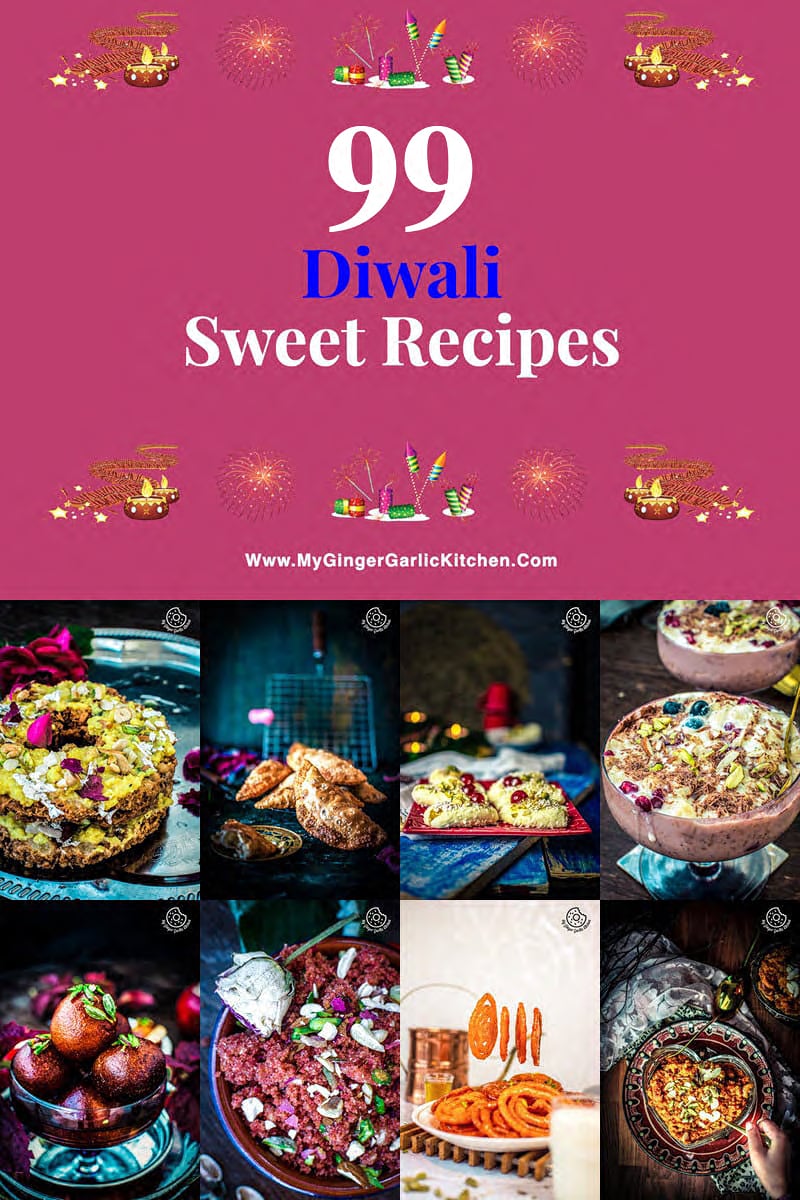 Homemade sweets are way better than the store-bought ones, because they are made with so much of love and care. So this year, dazzle your loved ones with some delightfully divine homemade Diwali sweets recipes (mithai).
Here we have made a list of 99 exquisite Diwali Sweet Recipes. These sweet recipes make a great addition to your Diwali sweet and snack table. Also many of them make great gifts for Diwali.
Here is the list of 99 Diwali Sweet Recipes: