Mawa Malpua is a delicious and traditionally popular Rajasthani breakfast/dessert. Traditionally, they are fried pancakes dipped in saffron+cardamom flavoured warm sugar syrup and served warm along with kesar rabdi.
Detailed recipe of Rajasthani Mawa Malpua along with step by step video tutorial.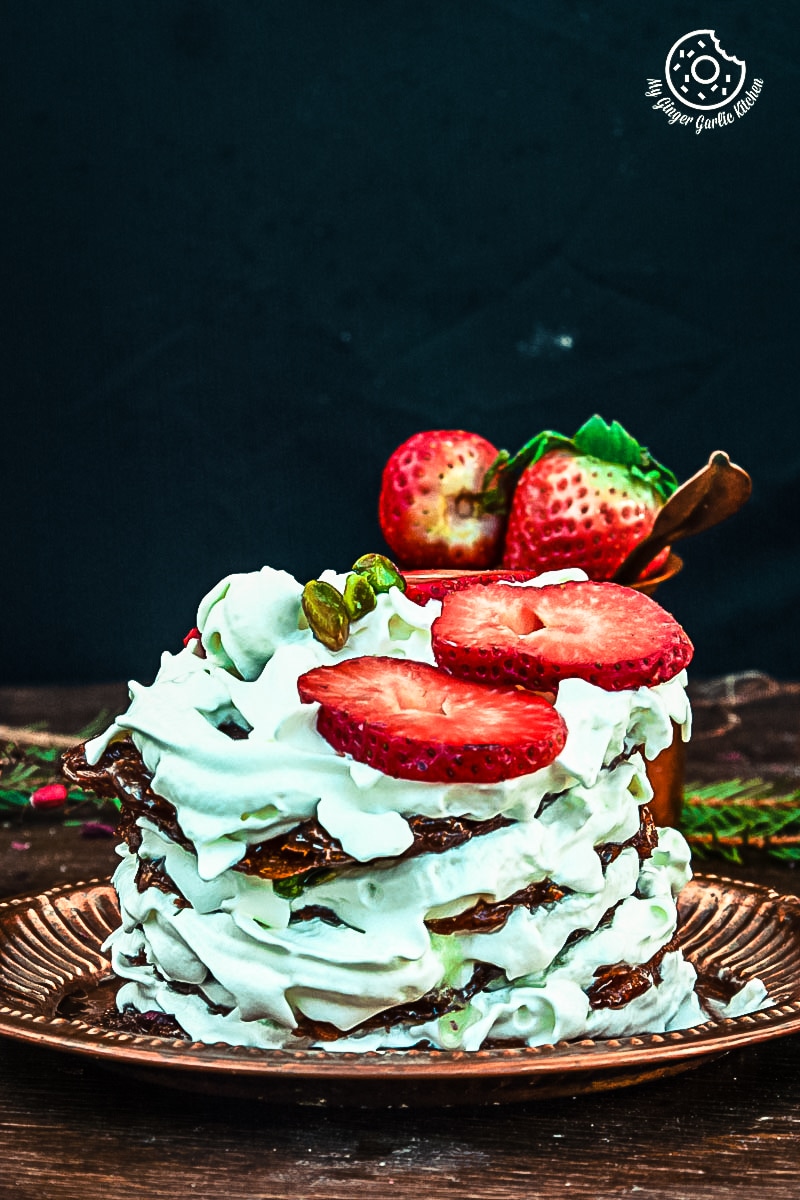 Overjoyed: Too much excitement is happening for me over these Rajasthani Mawa Malpuas at the moment. I was trying so hard to save them for some post in April, but you know what — I just couldn't wait that long.
Do you want to know why? I have some unedited/uncut videos in drafts folder but I am not getting enough time to edit them. And at every new post I have to sit and decide which one should I post? I don't know why, but my productivity is kinda low these days. May be the days are getting shorter or it's just me who is less productive these days!
Seems like having too much on the plate. Grrrr!
Primary reason: So I just didn't want to feel that dilemma of selecting between so many posts, that's why I wanted to share this dish as soon as possible. Nevertheless, I had to share them with you, NOW!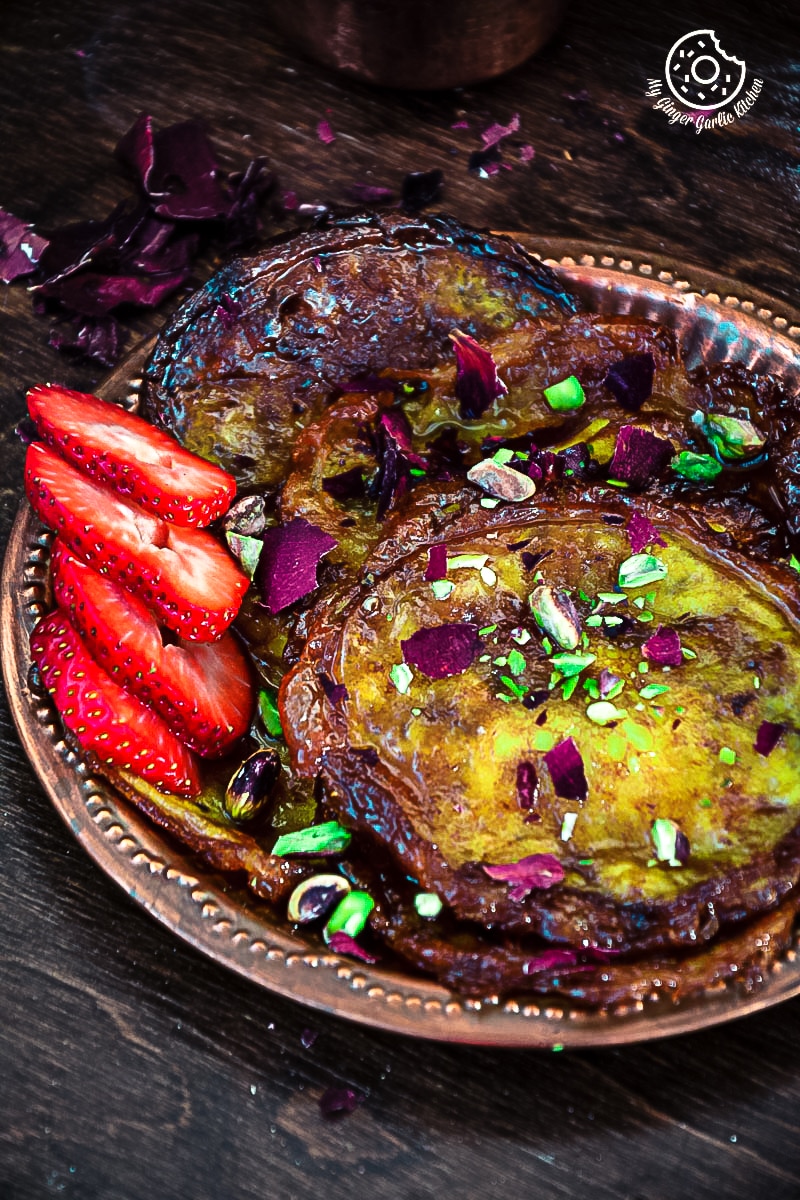 Secondary reason: I wrote about upcoming Indian festival of Holi, and these Rajasthani Mawa Malpuas are just perfect for that celebration. And I wanted to share this before the celebration so that everyone can enjoy these yummylicious pancakes at the right time.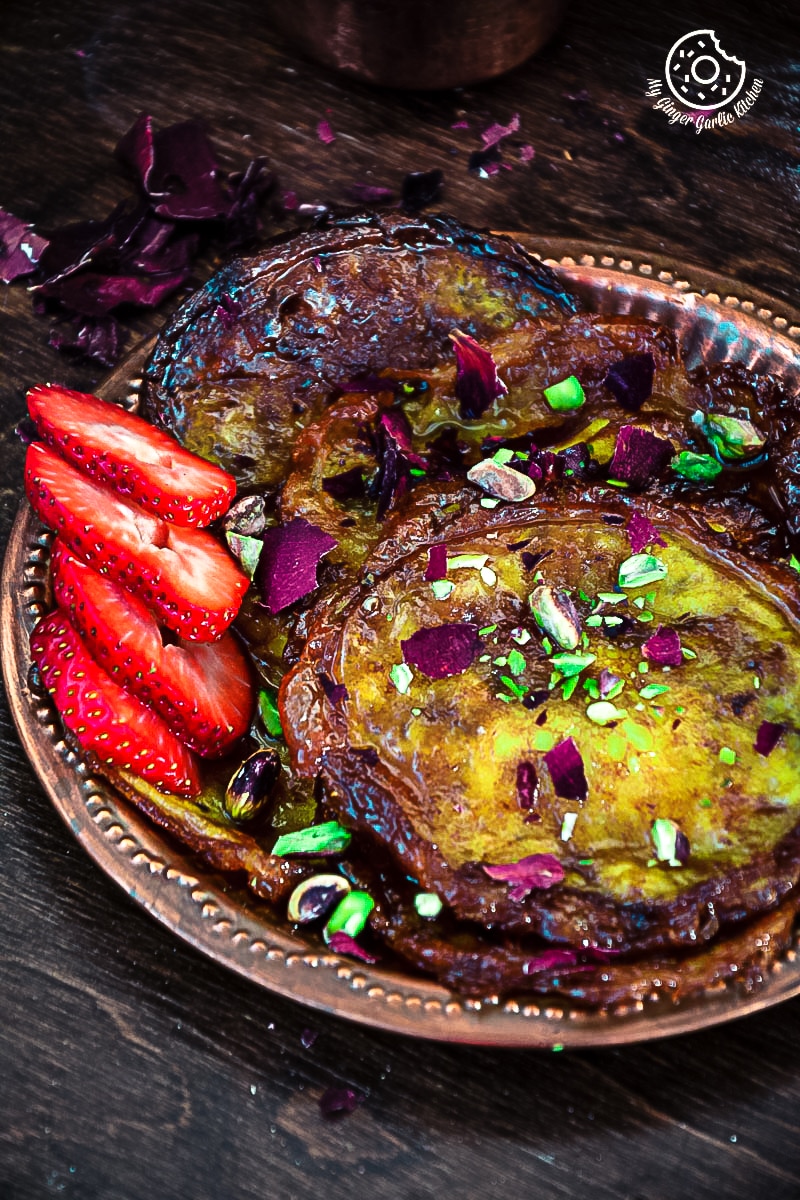 Perfect Mid-March treat: These Mawa malpuas are heavenly in every way possible. Awesome for a first chilly spring day. Imagine, one of those frosty weekend mornings when all you want to do is stay wrapped in a blanket. Kind of perfect Mid-March treat, isn't it? Though there is still some snow and weather is still pretty cold, but most days are bright and sunny, so I must say that things have started to feel spring-like. Which also means that we would be having warmer days soon. That's another reason for my excitement!! 🙂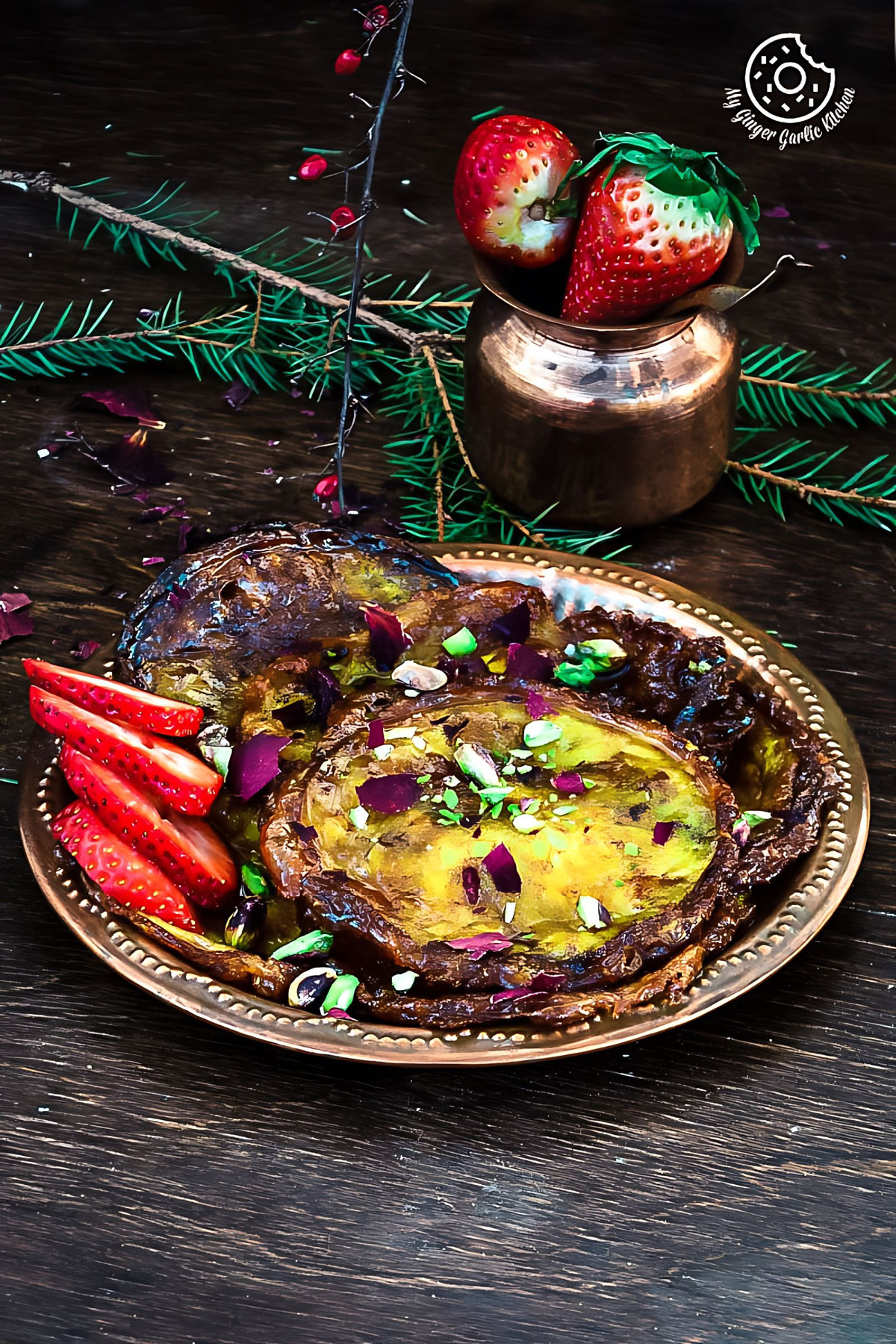 Sunny days: Oh! They just make me really happy. Sunlight does something to me, I feel ecstatic all the time. All the people who live in a Northmost country would know what I mean. Sunlight was never too important to me till the time I lived in India. But here in Finland sun is kinda precious because we don't get it everyday.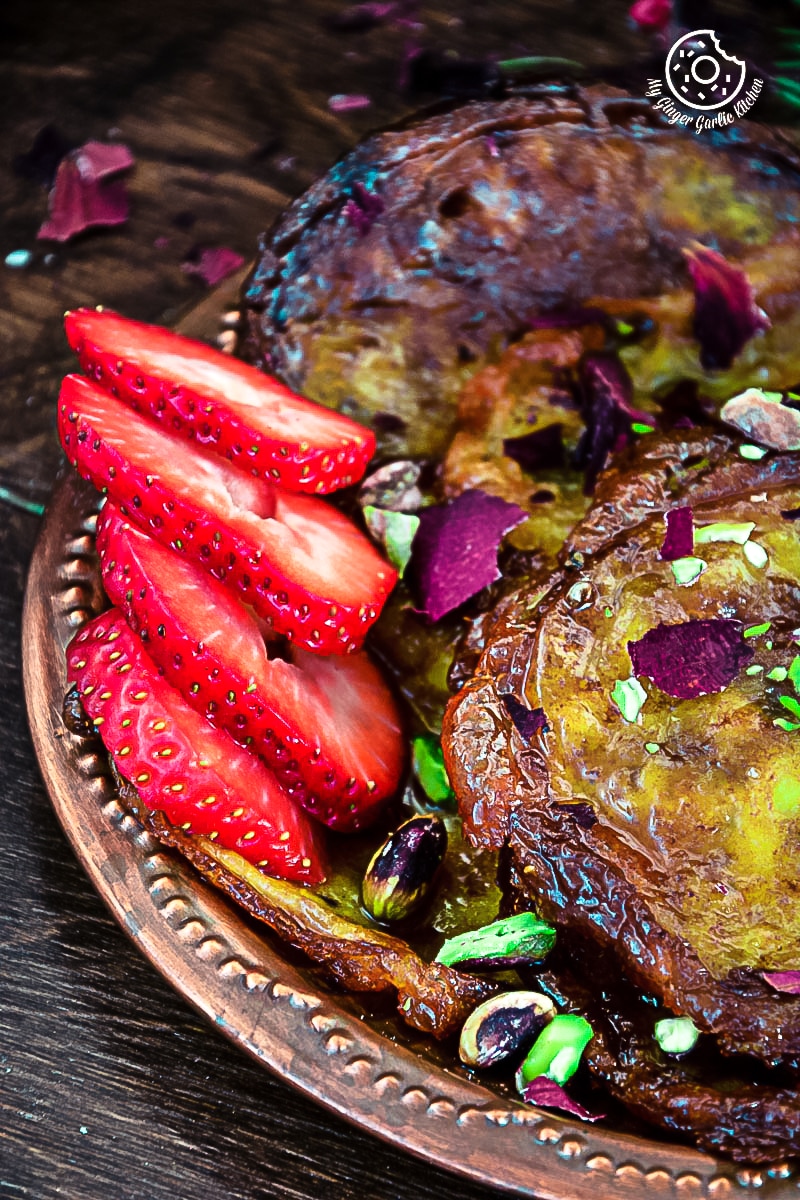 Another Rajasthani specialty: Mawa Malpua is a delicious traditional Rajasthani breakfast/dessert. And being a Rajasthani myself, they had to be on my blog. I just couldn't stop myself from sharing this authentic exquisiteness. Traditionally, they are fried pancakes dipped in saffron+cardamom flavoured warm sugar syrup and served warm along with kesar Rabdi or Rabri. I know that is is something really sinful!!
But, if that sounds like too much sweet, you can sure enjoy Rajasthani Mawa Malpuas without rabri. But I have a better alternative to that.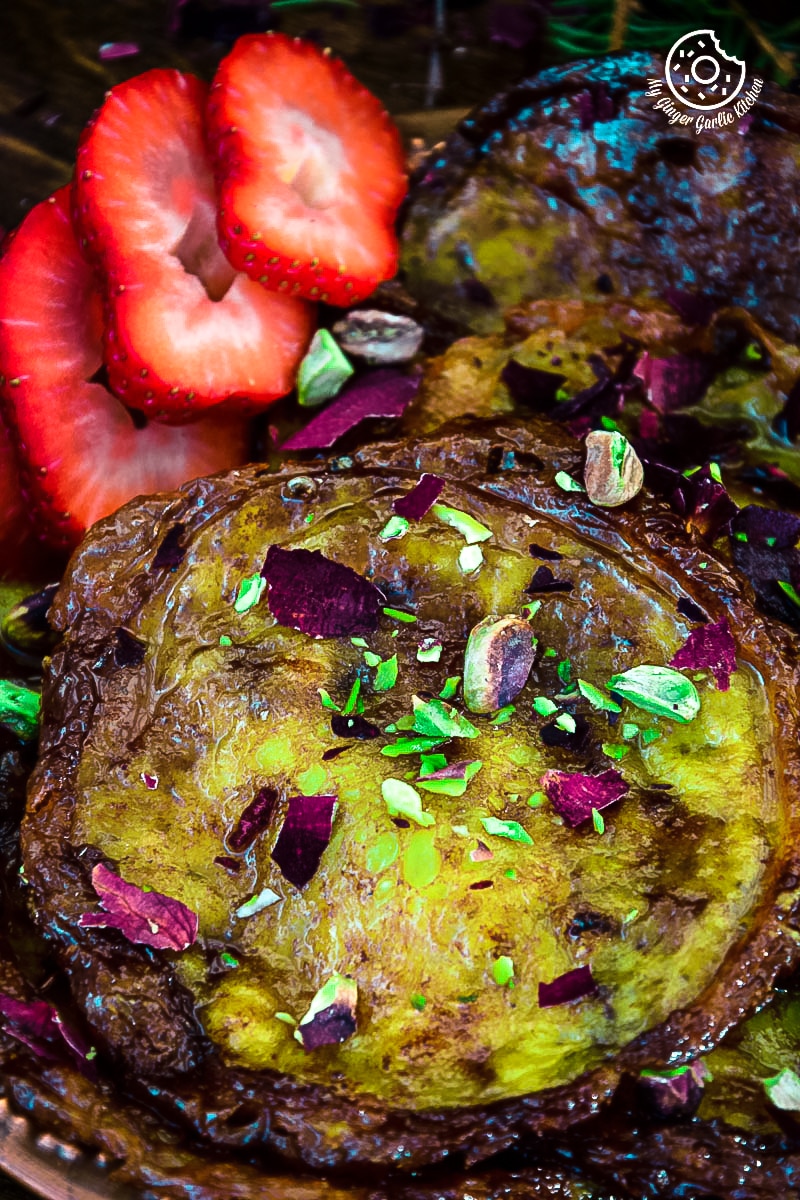 Rabri + Mawa Malpua is too much sweet for me, so I personally prefer to eat malpuas and rabri separately. And to give these malpuas a classic western touch I slather them with whipped cream. That way they are not too sweet, but elegant, beautiful and deeeeelicious.
Words cannot describe my love for these pancakes. They're perfectly sweet and buttery, and crisp edged. No exaggeration at all, I am just stating all the facts.
Let me start with the pancakes themselves. They're really just simple pancakes and require no skills. It's an easy, uncomplicated batter to mix up. And poured into hot ghee. And the flipping is the fun part.
Friday evenings are kinda party night for Adoria, so this time my plan is to surprise Adoria with these pancakes on Friday evening and she is gonna love these which I know for sure!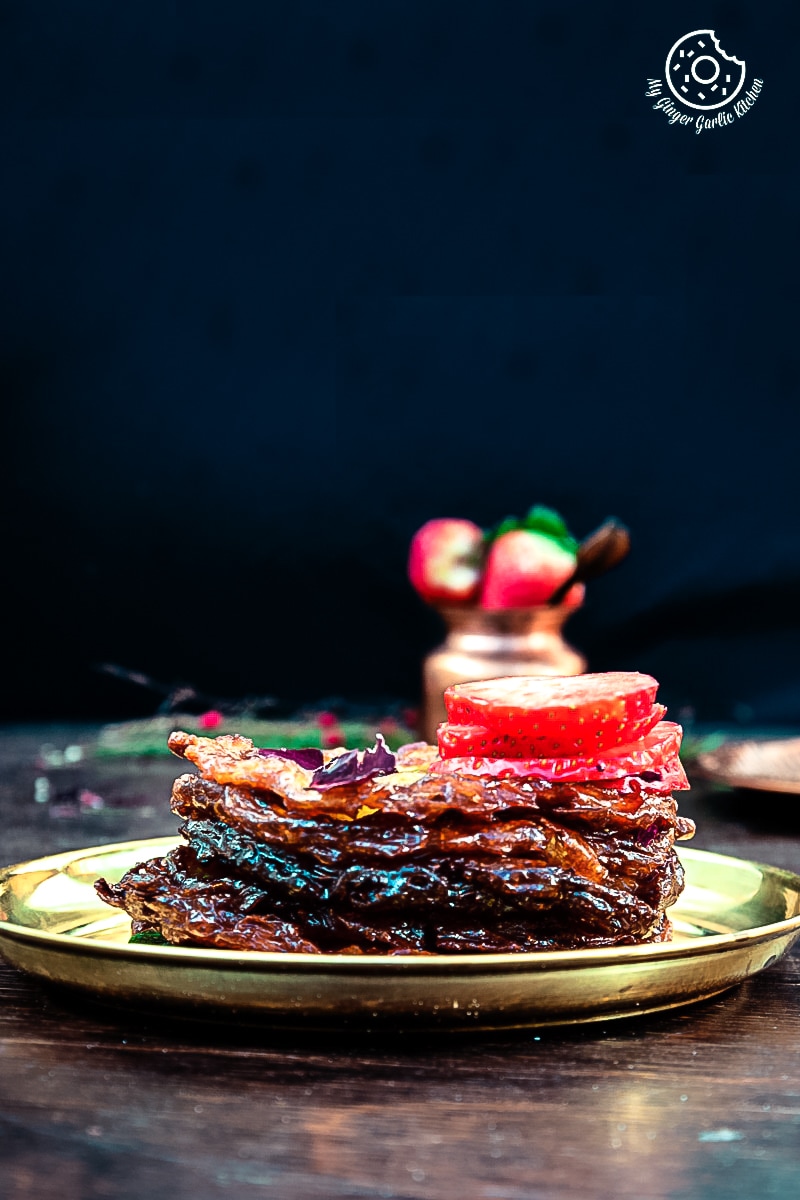 Please try out mawa malpuas my way just once, and you sure would want to have them always this way only, and that is my guarantee! 🙂 So the point is, that I really just want you to make these pancakes as soon as possible. 🙂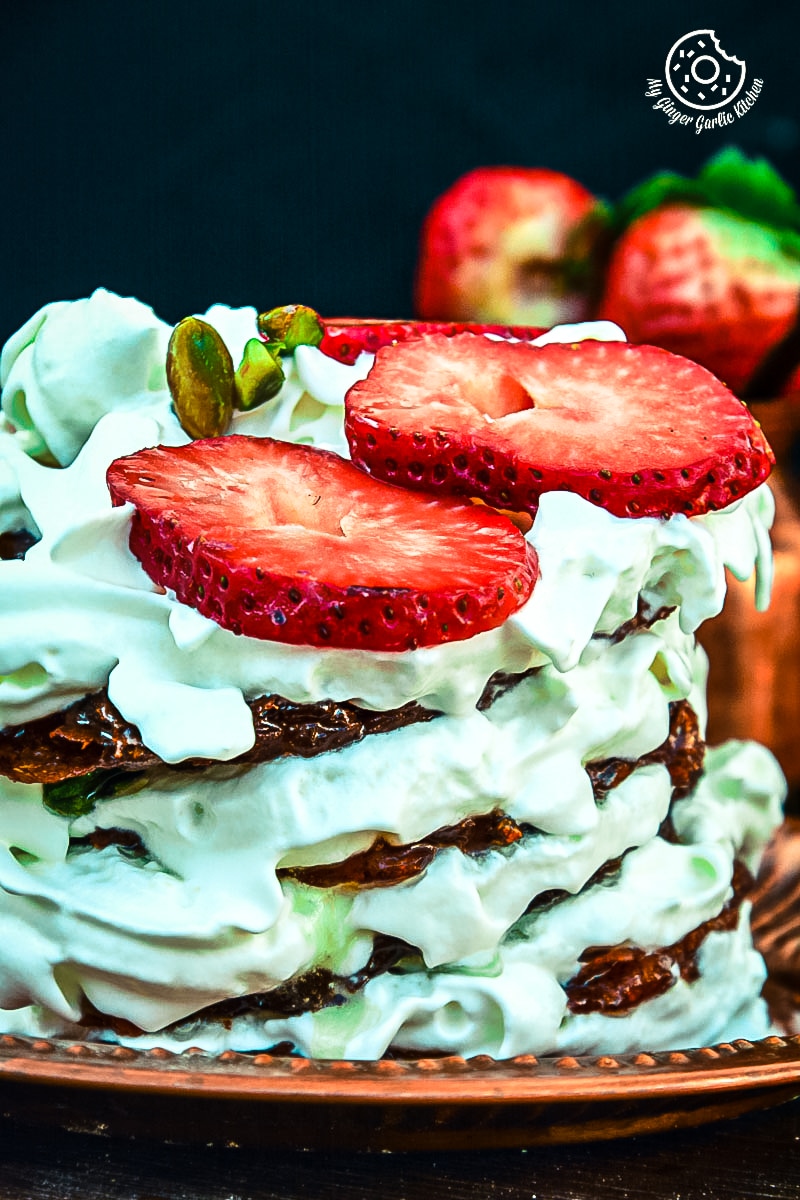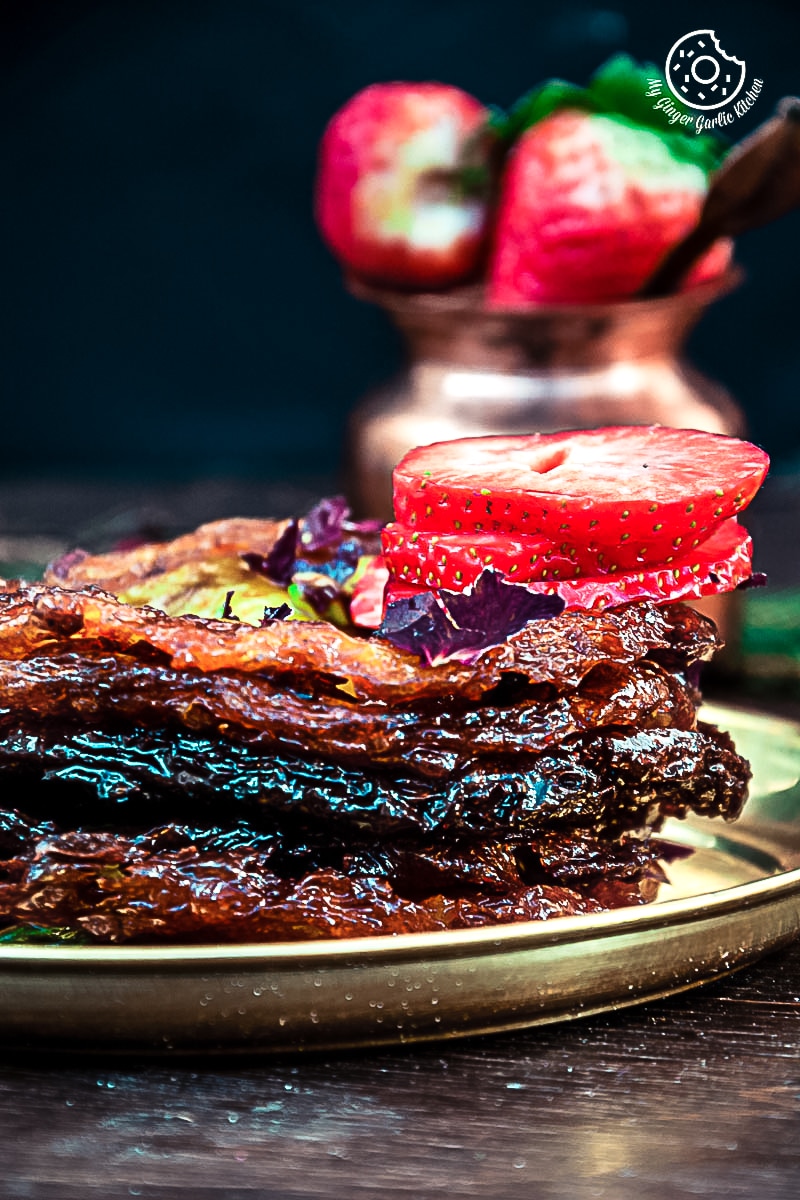 Best Malpua Recipe

[Recipe]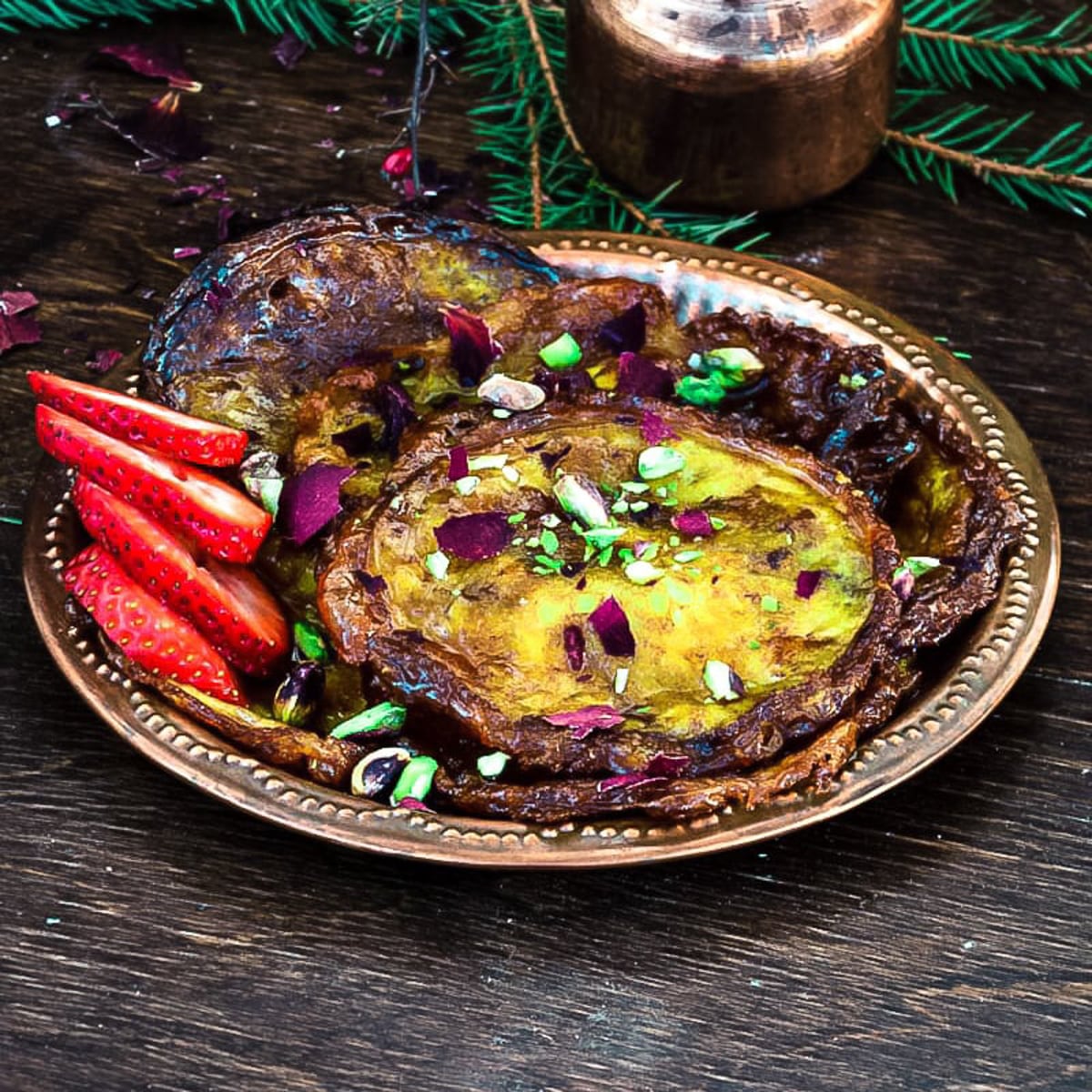 Mawa Malpua is a delicious and popular Rajasthani dessert where fried pancakes dipped in flavoured warm sugar syrup and served warm along with kesar rabdi.
---
★★★★✰
(Rating:
4.3
from
45
reviews)
---
| Prep time 🕐 | Cook time 🕐 | Total time 🕐 |
| --- | --- | --- |
| | | 25 mins |
| Category ☶ | Cuisine ♨ | Serves ☺ |
| Dessert | Indian | 12 |
| Nutrition Info ⊛ | | Serving size ⊚ |
| 241 calories | | 1 serving |
---
INGREDIENTS
For Malpua:
1 cup full fat milk warm or warm fresh cream
1/2 cup plain flour
1 teaspoon yellow food color (optional)
1/2 cup crumbled, mawa
Ghee/oil for frying
For The Saffron Cardamom Syrup
1 cup sugar
5-6 saffron strands
3-4 green cardamom pods, crushed
For Garnish //
Pistachio, chopped
Dried rose petals
For Serving (Optional)//
Whipped cream
Strawberries
---
INSTRUCTIONS:
For Batter //
Add flour, mawa, food color and milk to a mixing bowl.




Whisk well till it forms a smooth runny batter as shown in the video.



For sugar syrup (chashni) //
Add sugar, water, saffron strands and cardamom to a pot.




Stir well and boil till it reaches 1 string consistency or simply make a sticky syrup. Keep aside.



For Frying //
Heat ghee/oil in a pan or griddle over medium heat.




Lower the heat and pour small cup of batter in the center of pan. The batter would spread a little bit, and that's exactly what we want.




Deep-fry until cooked. Flip the malpua when it is cooked from one side. Let it fry from the other side too.




Fry malpuas on a medium heat till they are crisp and golden from both sides. You might need to flip them a couple of times.




Drain the malpua from the oil. Fry all the malpuas and drain them on an absorbent paper lined plate. Fry all the malpuas until all the batter is used up.



Soaking in sugar syrup (chashni) //
Warm the sugar syrup again, if it is cold. Now, dip the fried malpua one by one in sugar syrup and soak for about 30 seconds.




Drain it from the syrup and let the excess syrup drip. Sweeten all the malpuas same way.



Servring garnish //
Immediately remove them and arrange on a serving plate.




Top with pistachio and rose petals. You can also have them like that, but I personally like to serve them with whipped cream.



To Assemble //
Slather whipped cream of each layer and top with second layer and repeat until you run out of crepes.




Frost the top layer with whipping cream and decorate with fresh strawberries.




Enjoy malpua warm or at room temperature.



---
WATCH VIDEO:
---
NOTES:
You can also add ½ tsp baking powder to the batter.
---
If this recipe helped you, then please spread the word by sharing and
subscribing
to us on YouTube to get more such Recipe Videos.
---
Your feedback is so helpful for me and other MyGingerGarlicKitchen readers. So, for Facebook and Instagram, please mention
@MyGingerGarlicKitchen
or
#mygingergarlickitchen
. I would love to see your photos. :)
---
Author:
Anupama
Recipe Source Link:
https://www.mygingergarlickitchen.com/rajasthani-mawa-malpua-video/
Date Published:
2020-03-04
• • • • • • • • • •