Instant Bread Rasmalai | इंस्टेंट ब्रेड रसमलाई is the tweaked version of traditional Rasmalai. Instead of cottage cheese balls, bread slices are used for soaking in saffron flavored thick milk.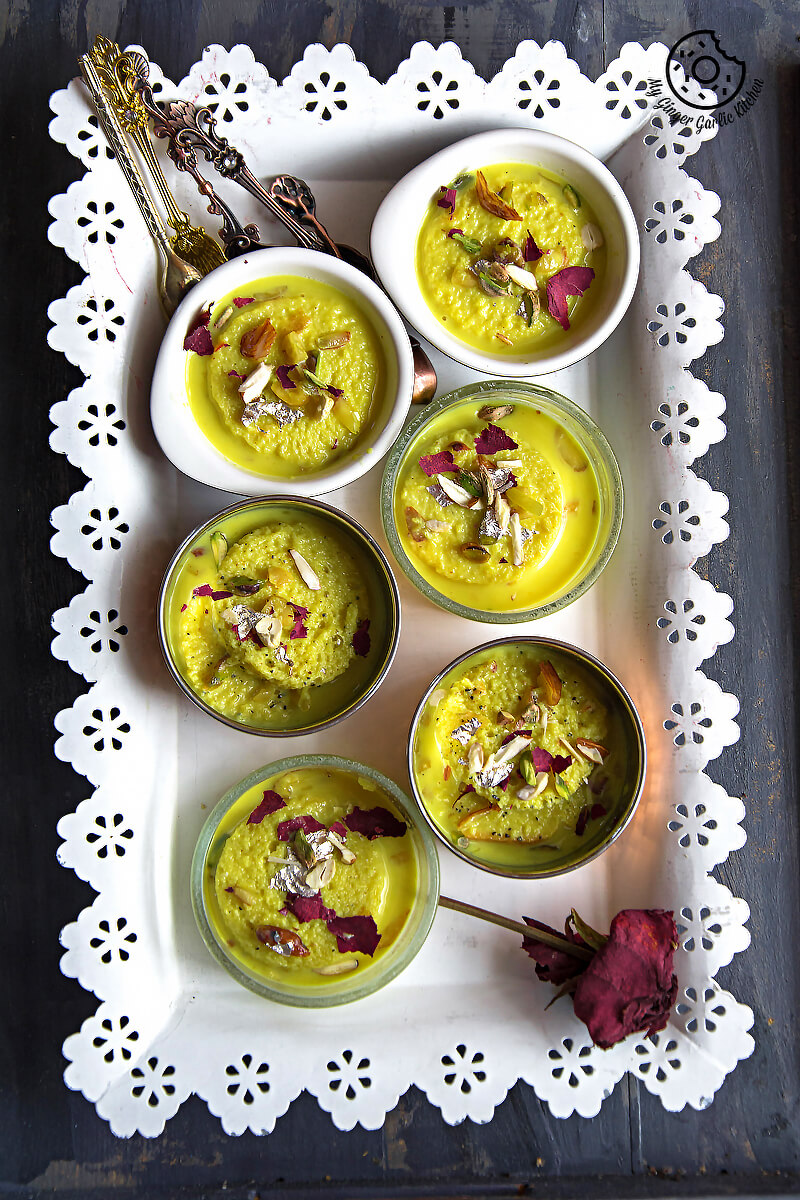 Happy Monday Buddies. How was the start of your day?
Mine was pretty hectic. It's because we had an early morning parents teacher meeting in Adoria's daycare. After that meeting, Abhishek and I decided to head for some coffee before we starting work. We found a new cafe which opened only a couple of months ago. So, we went to this newly opened cafe near our home and had some awesome morning chat with a warm cup of coffee and some cookies.
Isn't it strange how mornings go really swooshing on some days. On such days, we are already done with most of the important things on that day by the time it is 10:00am. I am having the same feeling today.
Sweet start:
So I can say that with that morning coffee, I had a sweet start of my week and thus I am here with a sweet thing to share with you. The name of today's dish is Bread Rasmalai.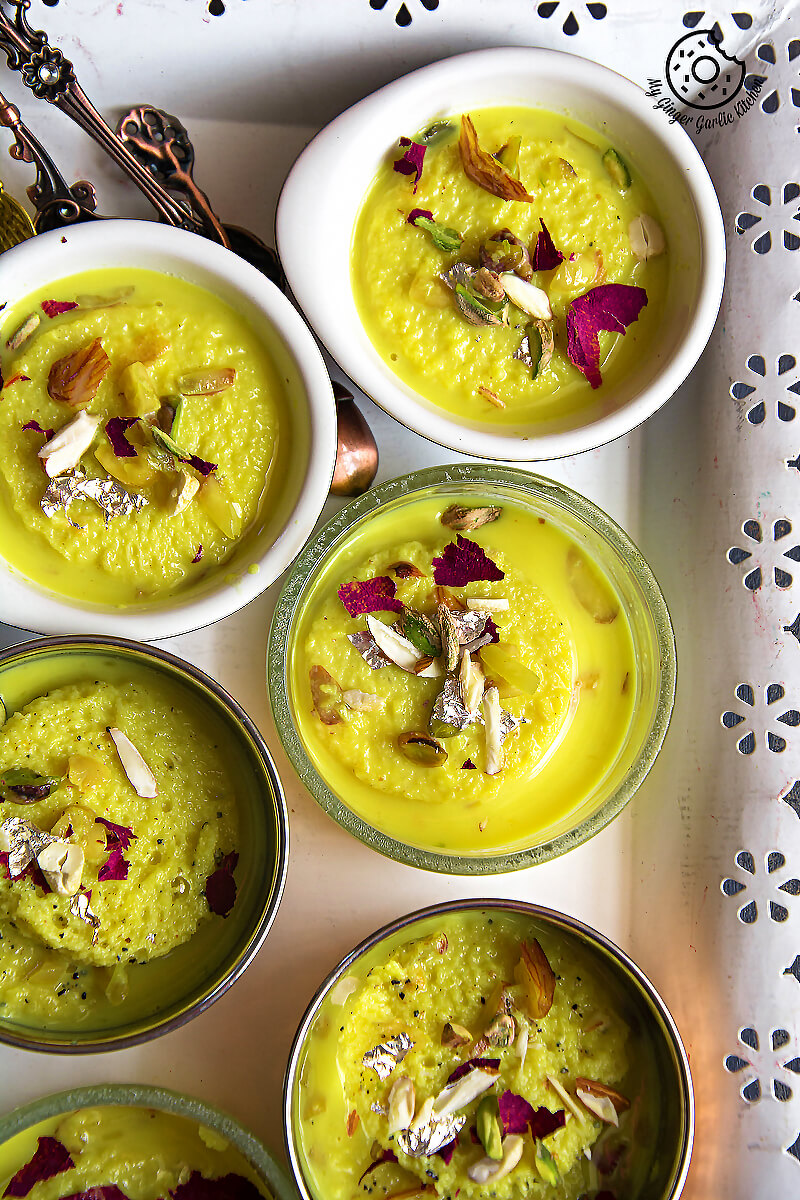 Popular Rasmalai:
Rasmalai is a very popular Bengali (Indian) dessert. 'Ras' (रस) means juice and 'malai' means fresh cream. In this dish, 'Malai' ( मलाई ) is flattened cottage cheese balls cooked in sugar syrup and then later soaked in rich thick and creamy milk syrup known as 'ras'.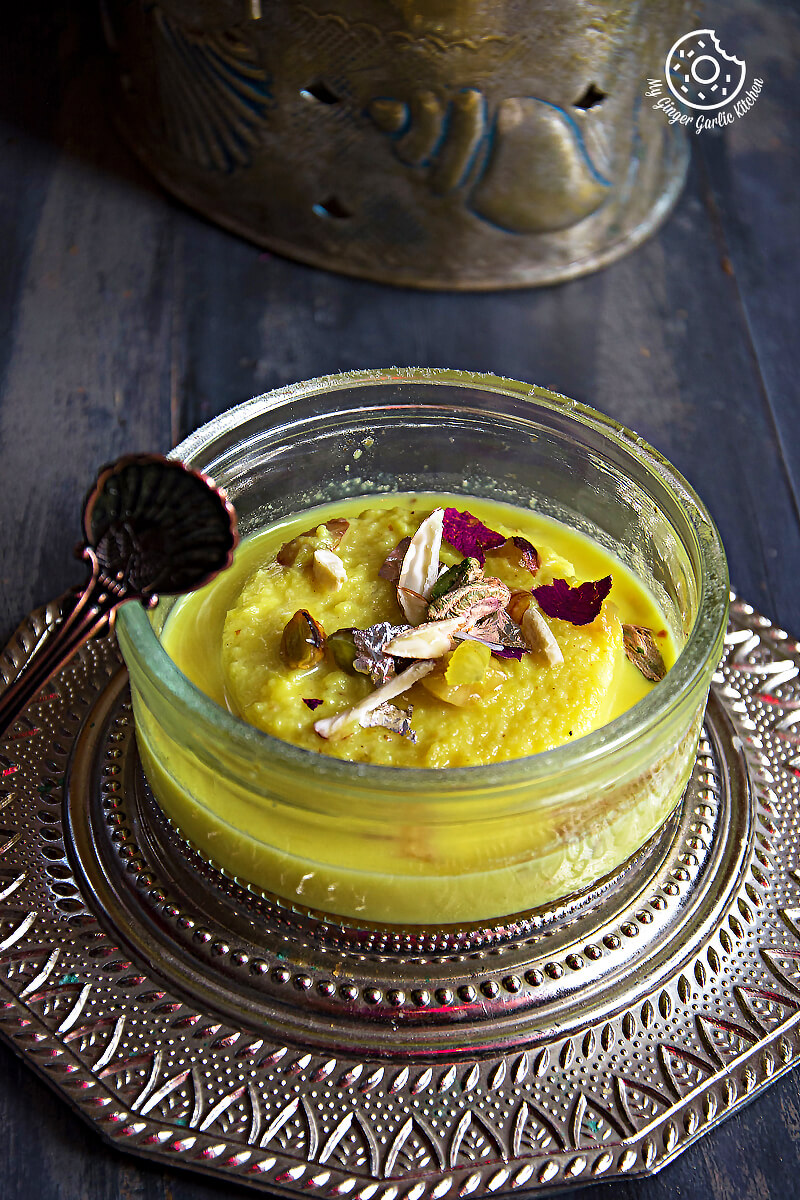 Let's tweak it.
Bread Rasmalai is the tweaked version of traditional Rasmalai. Instead of cottage cheese balls, bread slices are used for soaking in saffron flavored thick milk. It's then garnished with chopped nuts. I love Rasmalai like anything and bread Rasmalai has become one of my favorite sweets for the past few years. One of the primary reasons for this is that making it is much faster and fuss-free. And it tastes really good.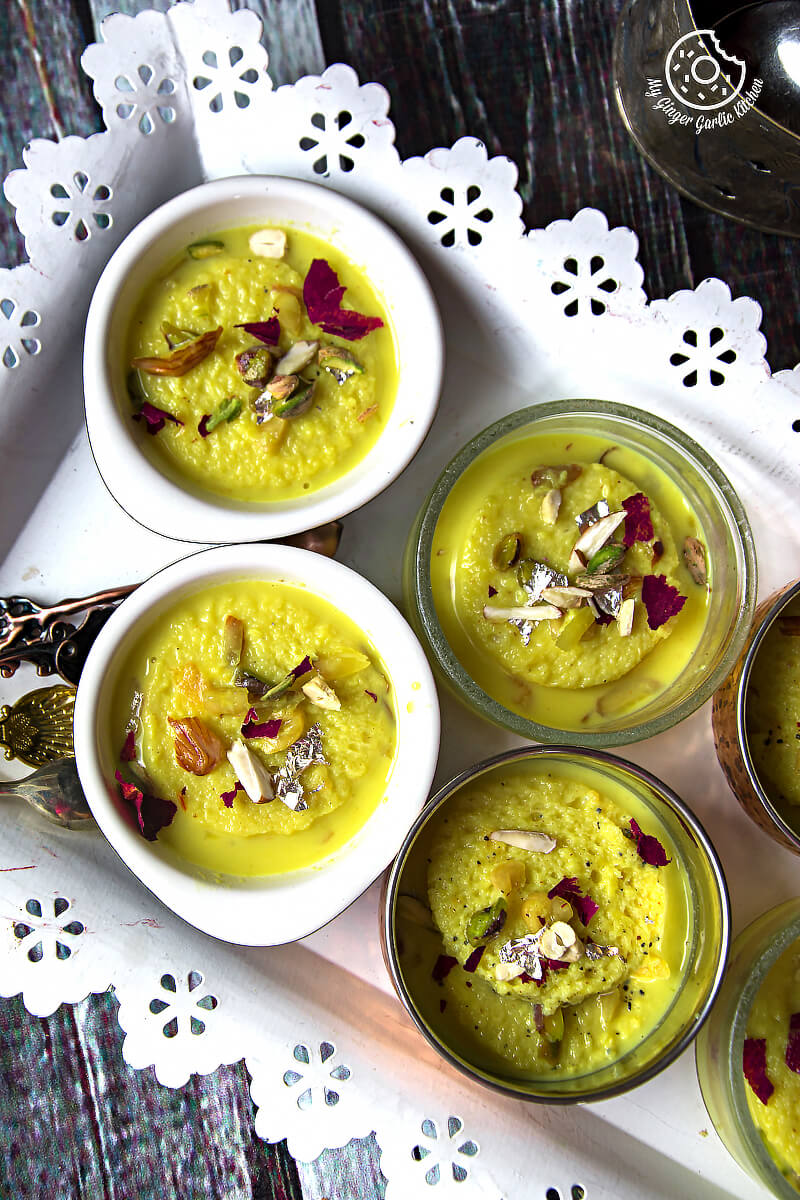 Rescue for the times when you are in a rush:
When you have guests coming over and you don't have much time for cooking then this version of Rasmalai comes to the rescue.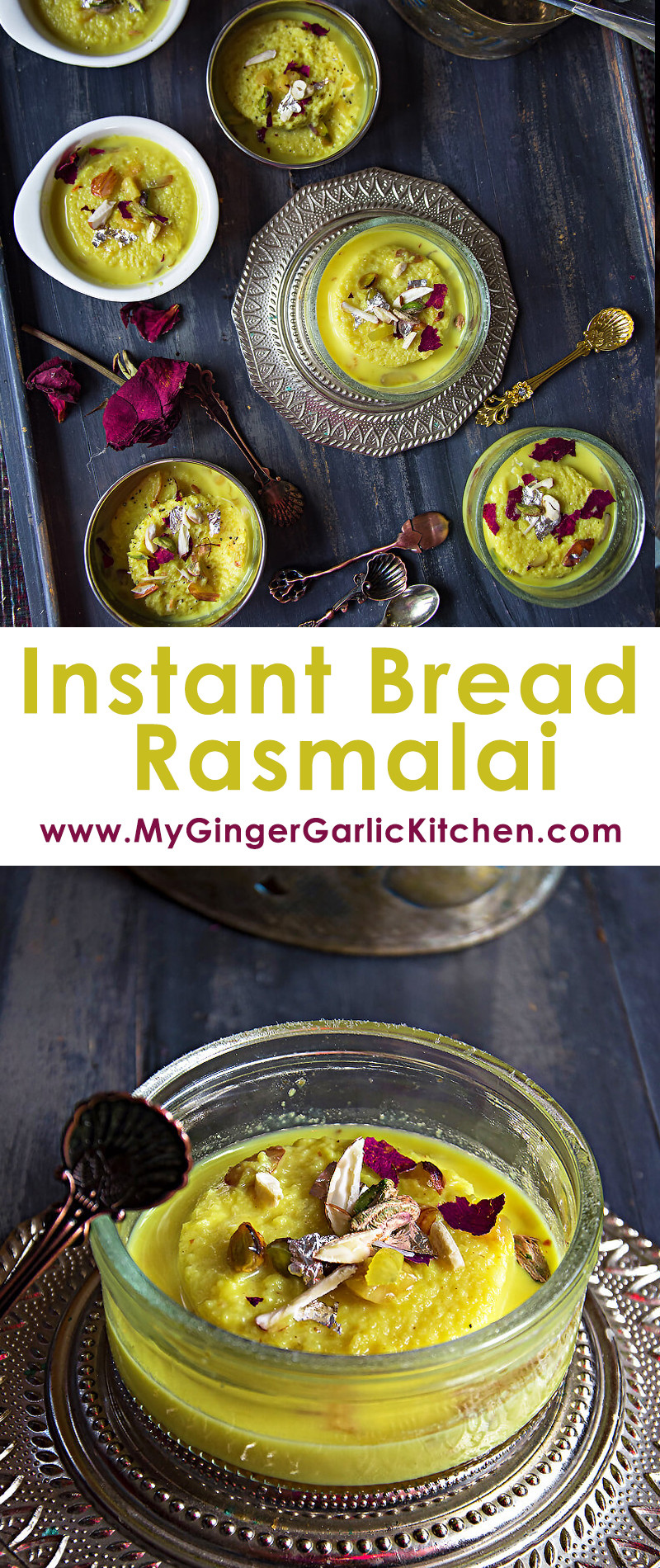 It looks the same and tastes almost like the traditional rasmalai. When I made this for the first time, I didn't tell it to Abhishek and it was hard for him to find out the difference. He said, "It tastes really good. Since you are asking me to point out the difference I could only find one difference. I think the balls are slightly less cheesy than the regular rasmalai. I wouldn't have found out the difference if you hadn't asked me to do so."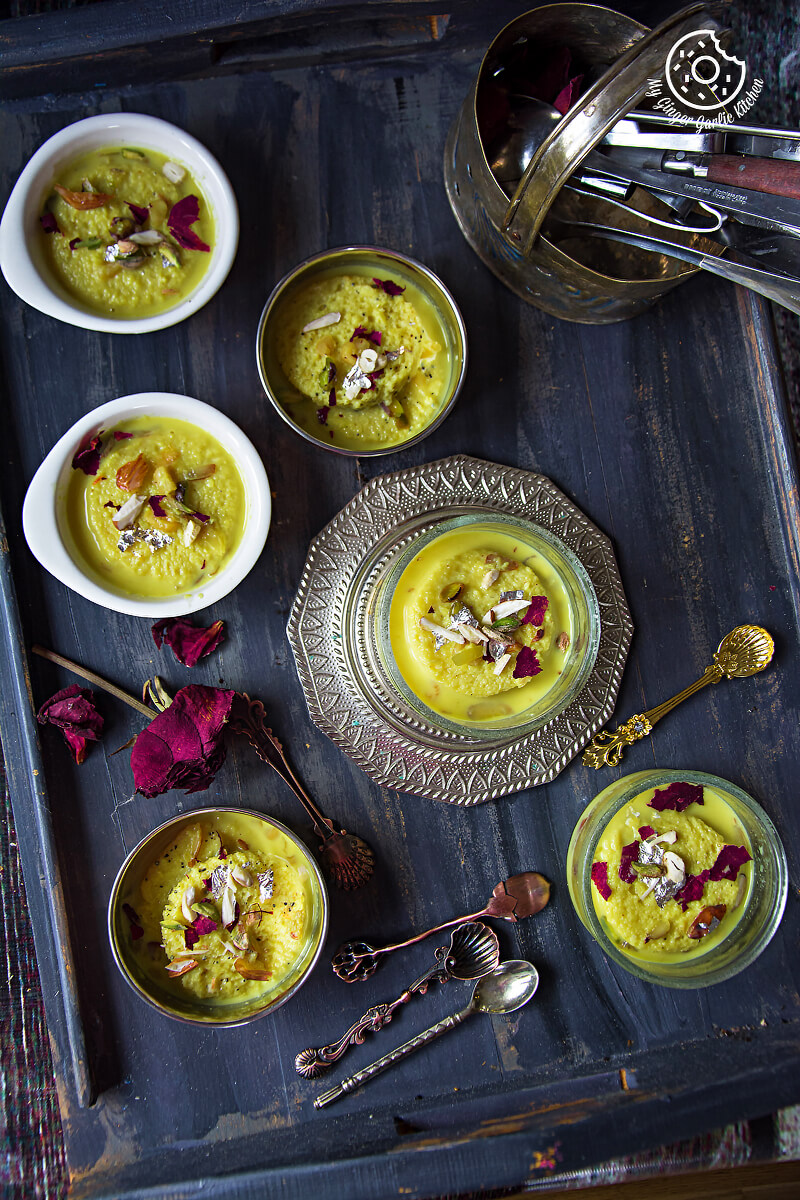 So all I want to say that it is one of the best Indian sweet desserts which comes really handy.If you have the bread slices ready then this dessert is ready in 30 minutes. This dessert will earn you praises for sure.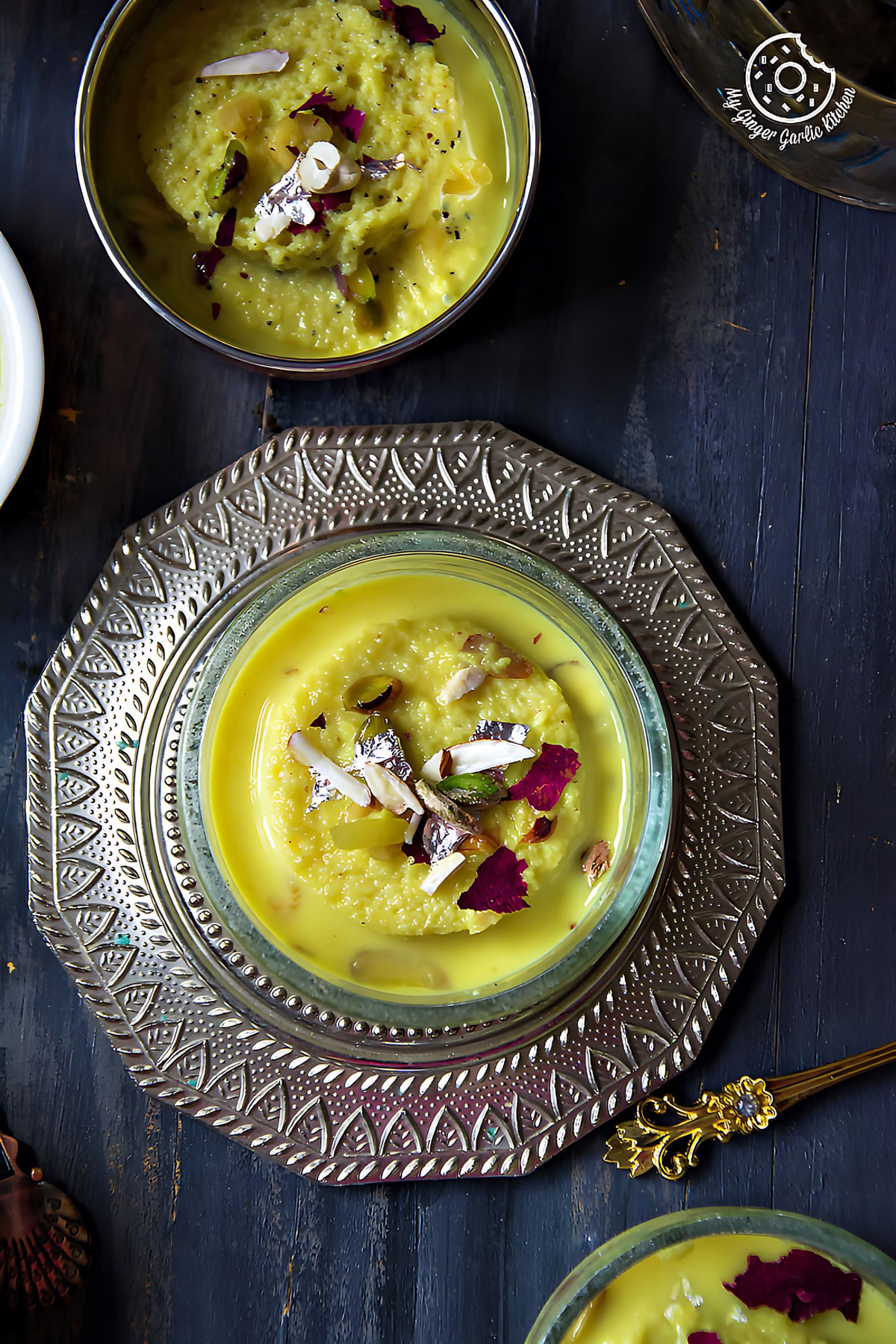 Why should you try this bread rasmalai? Well, there are a few reasons.
First, you don't have time to make paneer but still want to eat Rasmalai.
Second, you want a fusion dessert.
Third, you are looking for a quick dessert which is suitable for a potluck.
Serving:
You can serve this dessert warm or chilled. The Bread slices would start absorbing the milk and would become soggy after a while. So, I would recommend adding the bread slices 2 minutes prior to the time of serving.
Make it whenever you like:
I usually make this when I want something easy yet exotic, or sometimes when I crave for some quick milk based desserts after a satisfying dinner. The method is almost the same as making the traditional rasmalai, except here the bread slices are used instead of paneer balls. This would also make a great dessert for Diwali. This is a foolproof recipe and that means anyone can make it. All you have to do is to make this quick 'ras'. You will soon know yourself that it's super simple to make. Yes, boiling milk and cutting bread slices is all you need to know for making this dessert. 🙂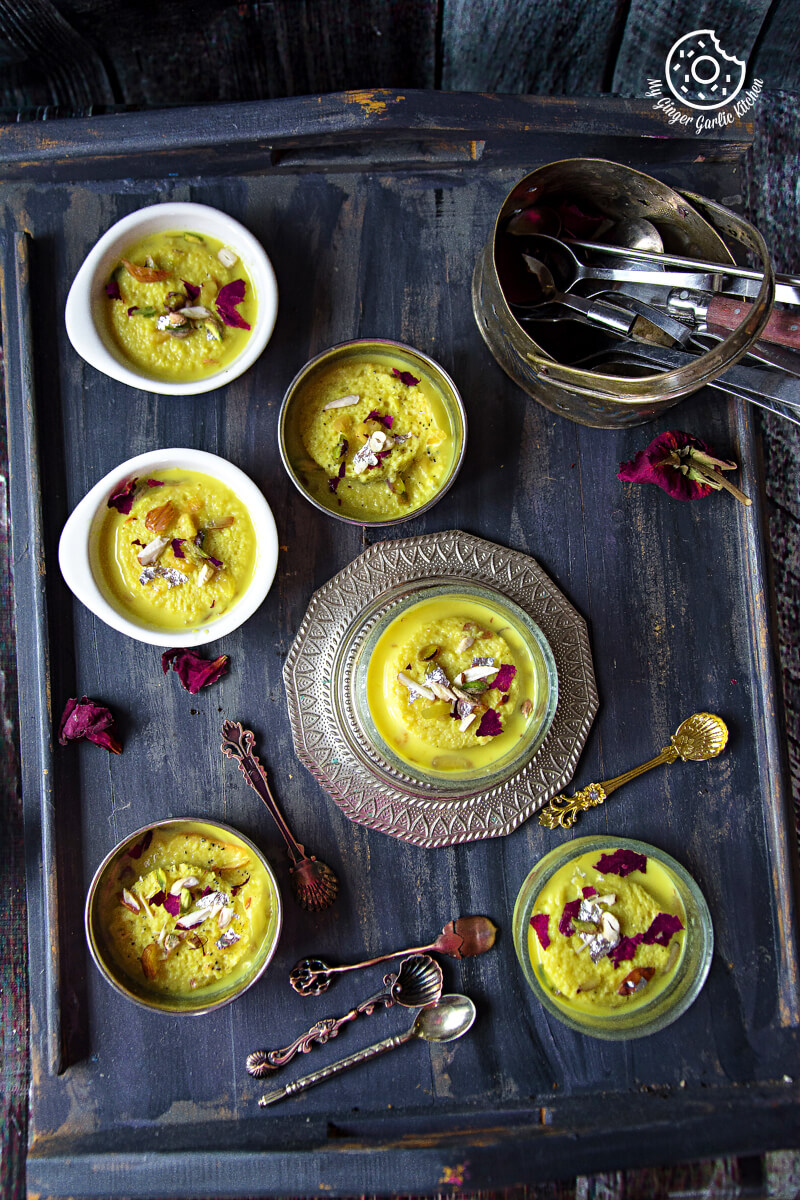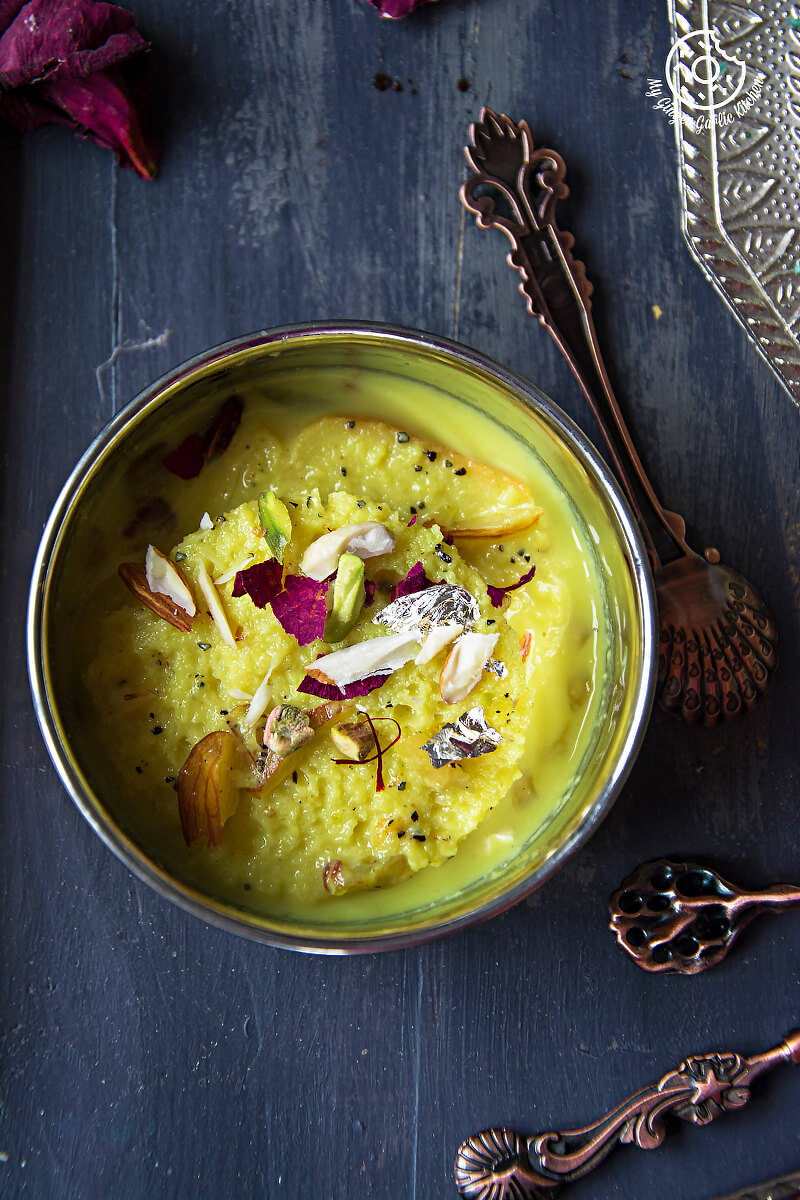 Instant Bread Rasmalai Recipe

[Recipe]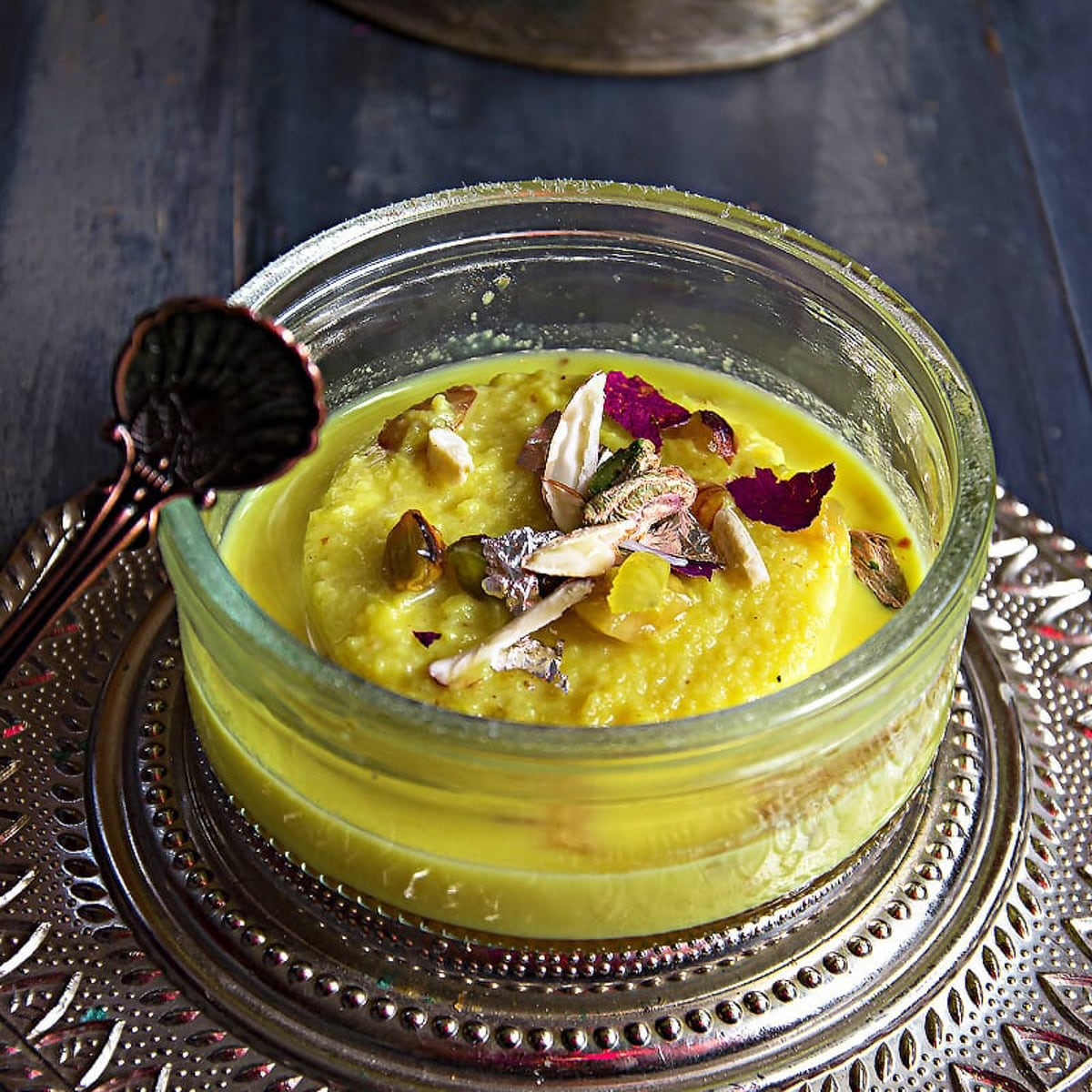 Bread Rasmalai is the twisted version of traditional Rasmalai where instead of paneer balls bread slices are used for soaking in saffron flavored thick milk.
---
★★★★✰
(Rating:
4.1
from
107
reviews)
---
| Prep time 🕐 | Cook time 🕐 | Total time 🕐 |
| --- | --- | --- |
| | | 3 hours 25 mins |
| Category ☶ | Cuisine ♨ | Serves ☺ |
| Dessert | Indian | 6-8 |
| Nutrition Info ⊛ | | Serving size ⊚ |
| 235 calories | | 1 serving |
---
INGREDIENTS
Ingredients for Rasmalai:
1 liter + 2 tablespoons full fat or whole milk
6-8 white bread slices
1/4 cup sugar, or as per taste
3 tablespoons chopped nuts for garnish
7-8 saffron strands
1 teaspoon ground cardamom
1 teaspoon rose water (optional)
For Serving:
1 tablespoon Chopped nuts for garnish
---
INSTRUCTIONS:
Make Bred Rasmalai:
Heat milk a pan thick bottomed pan. Let it for 7-8 minutes.




Crush saffron strands along with 1 tablespoon milk.




Add this to milk and boil it till it reduced to half. Keep stirring occasionally.




Now, add sugar and mix well again.




When the sugar is melted, add cardamom, chopped nuts and boil for 10 more minutes.




Turn off the heat and add rose water. Let it cool slightly. Refrigerate ras for 2-3 hours if you want to serve chilled.




Cut the bread slices into round shape using a cookie cutter.




Soak bread slices in prepared saffron milk (ras) for a minute.




Transfer into a serving plate. Drizzle some more (saffron milk) ras on top.




Garnish with chopped nuts, saffron strands and rose petals. Serve it immediately.



---
WATCH VIDEO:
---
NOTES:
No notes for this recipe.
---
If this recipe helped you, then please spread the word by sharing and
subscribing
to us on YouTube to get more such Recipe Videos.
---
Your feedback is so helpful for me and other MyGingerGarlicKitchen readers. So, for Facebook and Instagram, please mention
@MyGingerGarlicKitchen
or
#mygingergarlickitchen
. I would love to see your photos. :)
---
Author:
Anupama
Recipe Source Link:
https://www.mygingergarlickitchen.com/instant-bread-rasmalai-video-recipe/
Date Published:
2020-09-26
• • • • • • • • • •