Be it Diwali or any other festival, we need some fantastic side dishes to go along with spicy curry or stew dishes. These Diwali flatbread (puri/paratha) recipes are easy to cook and won't take much of your time and effort.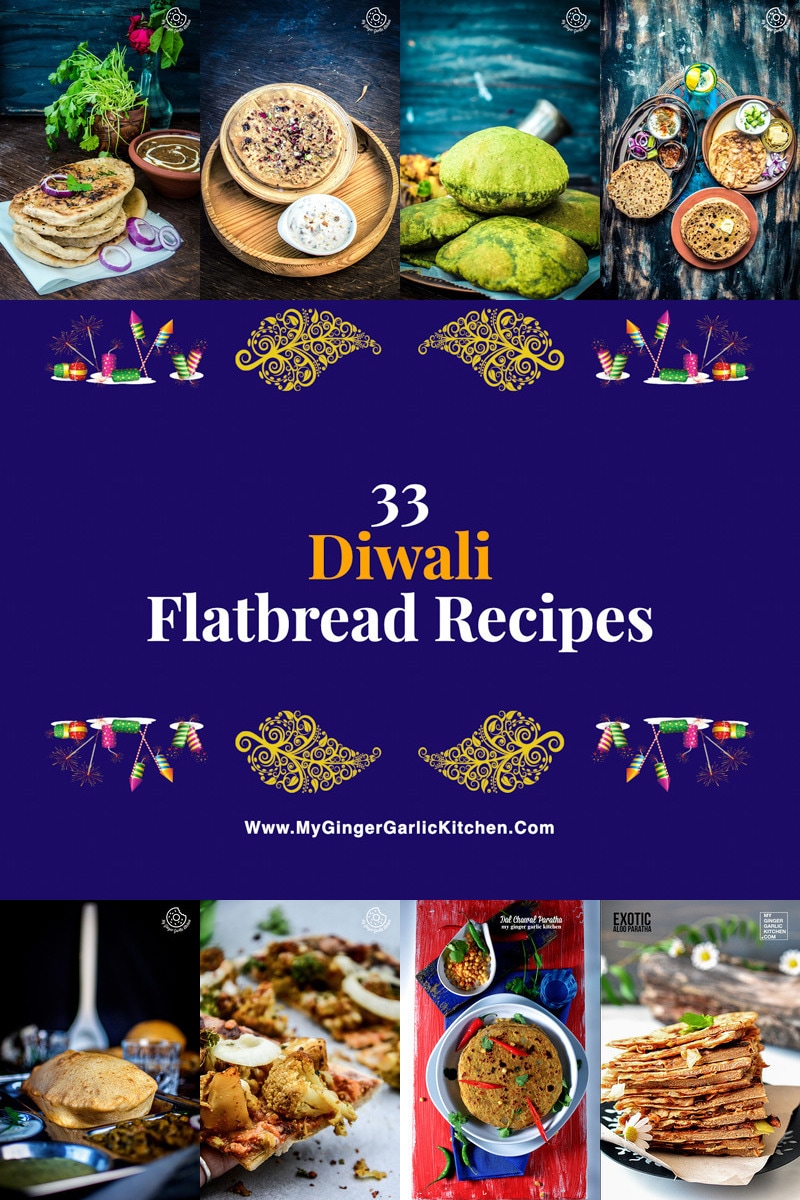 Make these simple yet delightful flatbread recipes to impress your friends and family without making much of a fuss. Here we are presenting a collection of 33 wonderful Diwali Flatbread Recipes to spark up your Diwali.
So let's go straight to these palatable flatbread recipes which would brighten up your mood and your festive dinner table.
Here is the list of 33 Diwali Flatbread Recipes: