Craving for desserts? Why wait? It's Easter time! So treat yourself with these awesome Easter dessert recipes we are sharing with you!
Easter will soon be here, and it's the time to start Easter preparations like baking treats and decorating eggs.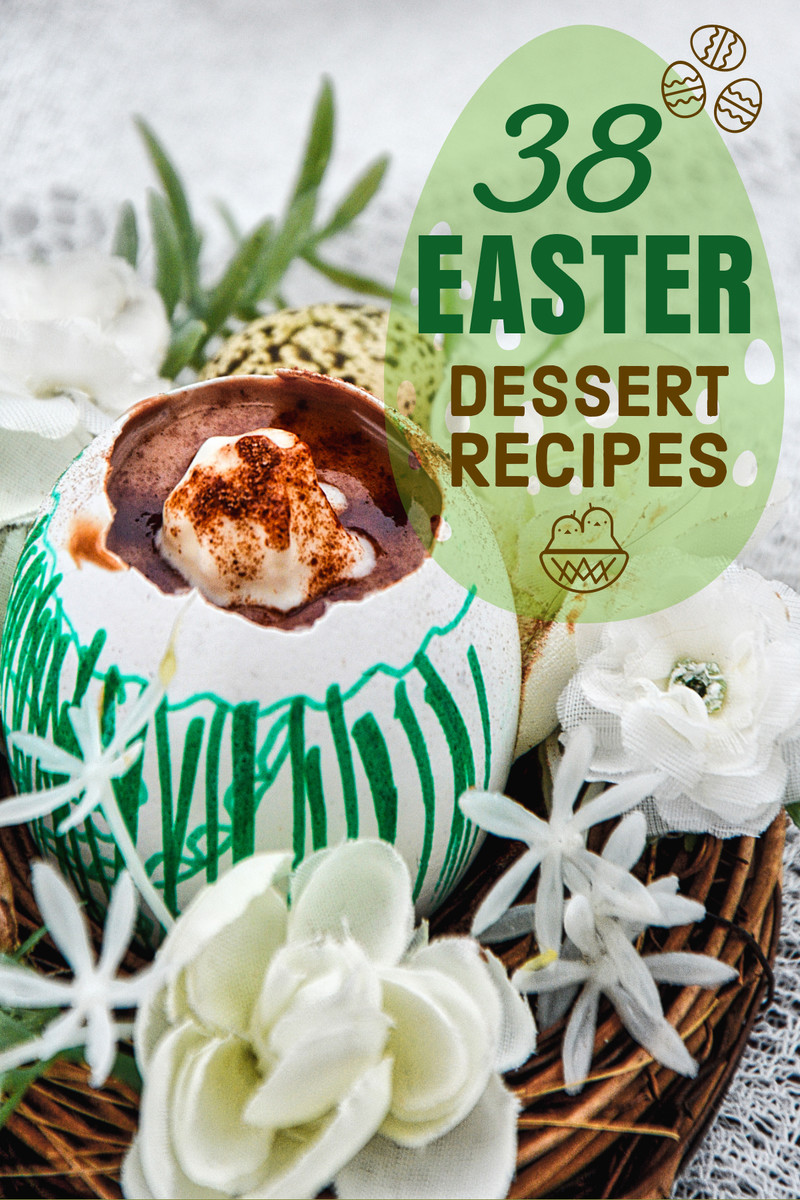 It is that time of the year that calls for some indulging and sinful sweets.
Not to mention that the Easter meal is only half-done without the involvement of Easter desserts. Can you visualize an Easter celebration without a range of indulgent Easter desserts? That's not possible. Right?
Baking and cooking some enticing Easter Desserts are some of the best moments of this spring holiday. You can take advantage of this time to have fun with your loved ones by involving them in Easter treats-making process.
Here we have collected 38 of our favorite Easter dessert recipes you can try this year to share with your family and friends.
So are you ready to make these delicious and inviting dessert recipes?
Don't forget to try out our most-loved chocolate egg cups and vermicelli birds nest recipes, they will be a show stopper at your Easter dessert tables.
Let's welcome and celebrate Easter. Enjoy the feast and spring!
Here is the list of 38 Chocolate Desserts For Easter: