Makar Sankranti recipes - Here, you will find 36 scrumptious Makar Sankranti recipes which include sweets, snacks, and the main course.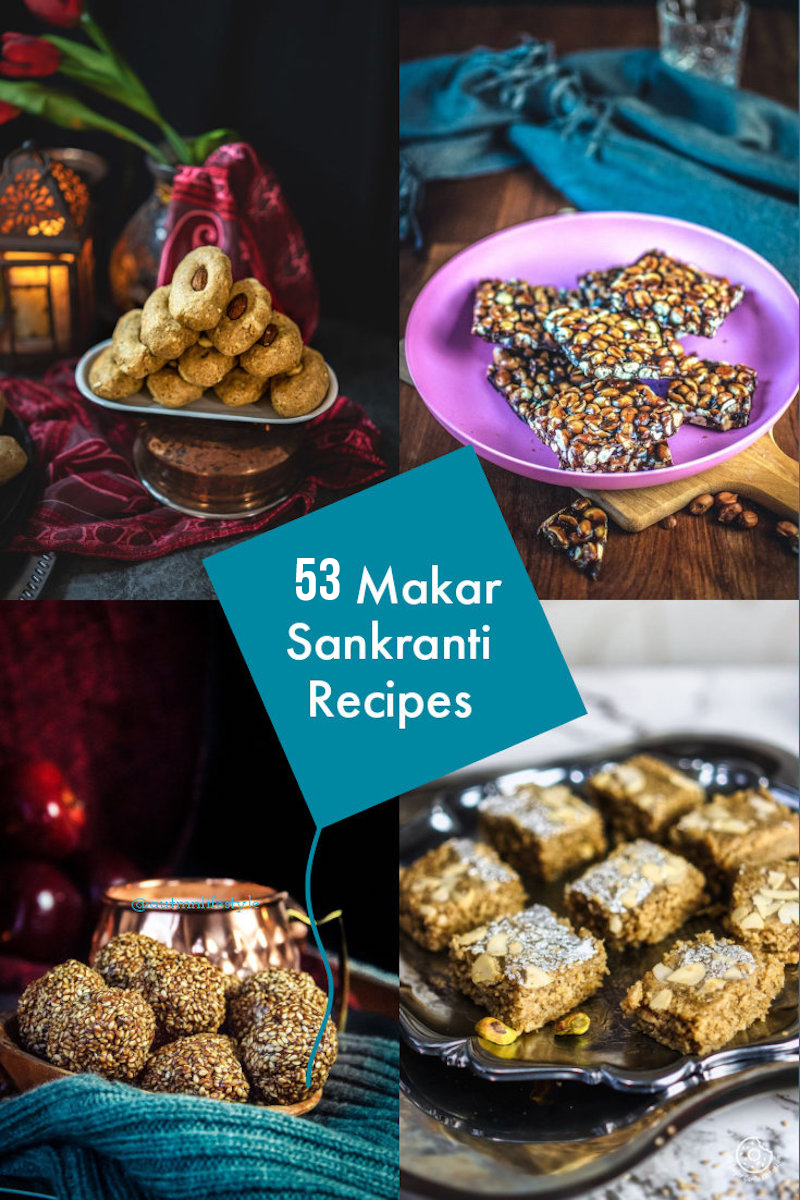 What is Makar Sankranti?
Makar Sankranti is a Hindu festival celebrated each year on the 14th of January (or sometimes the 15th). This festival is dedicated to Surya Devta (Lord Sun). Offerings (prasad) are made with fresh harvested produces to show gratitude towards the Sun god.
This day marks the transition day of the Sun into the Capricorn which also refers to the end of winter and the beginning of the spring season. Since spring is a harvesting season, it is the harvesting time for the farmers.
Friends, family, and neighbors visit each other and exchange sweets and other Sankranti delicacies made using freshly harvested crops. Many social festivities are also associated with this day, such as kite flying, dancing, fares, and bonfires. This festival is celebrated throughout India. The place where I come from (Jaipur in the state of Rajasthan), this festival day is also known as a Kite Festival day.
Like any other festival Sankranti is celebrated with some good food, and especially with til ladoo, til chikki, peanut chikki, til burfi, and many more.
About this Sankranti Recipes Collection
Makar Sankranti is here, so I have brought you a divine collection of 36 indulging recipes that will undoubtedly fit into your Makar Sankranti menu. I hope you will absolutely find some delights from this list.
Wishing a happy and prosperous Makar Sankranti to everyone celebrating.
Here is the list of 36 Makar Sankranti Recipes: