Diwali is a festival to be celebrated with family and friends. A feast is essential for any festival. Authentic Indian meal includes some curry dishes. Or it can be said that any elaborate Indian meal is incomplete without curries.
To make your festival more joyful we have assembled a list of most popular Indian curries.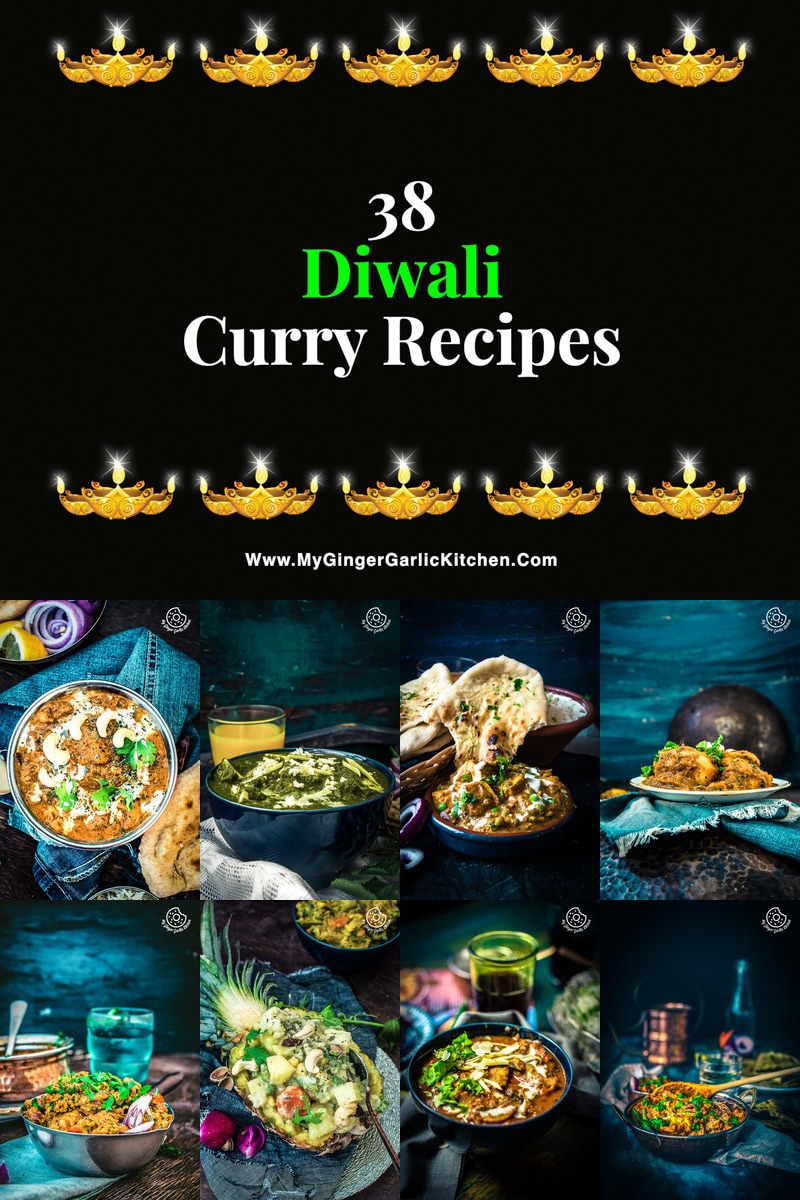 Here is a collection of wonderfully spiced 38 Vegetarian Indian Curry Recipes which you can make for Diwali. This Diwali Curry recipes collection covers recipes from restaurant or dhaba style to homestyle curries.
With this list of curries, you can plan your family's festive meals ahead of time and enjoy your Diwali fully without worrying about the menu at all.
Here is the list of 38 Vegetarian Indian Curry Recipes: