In this Restaurant Style Paneer Do Pyaza curry recipe onions and paneer (Cottage Cheese) is dunked in a creamy, rich, and classic onion, tomato, bell pepper and cashew based gravy. This gravy adds plenty of flavor to this recipe.
Learn How To Make Restaurant Style Paneer Do Pyaza recipe with a quick step-by-step video tutorial.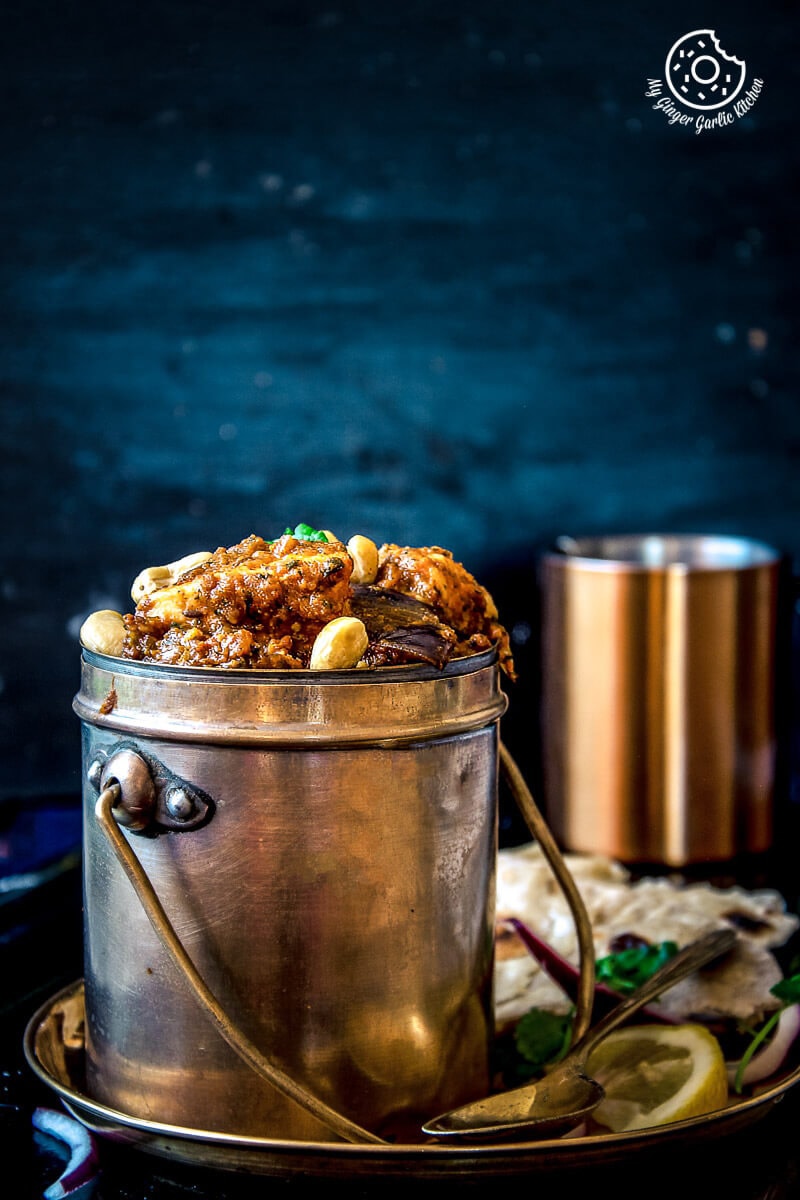 Let me tell you something about me — about my self-sketched boundaries. During the night, I always turn off the internet on the phone, completely. Yes, you heard it! No internet at all for almost 7-9 hours. This is what I have been doing for the past 7-8 years.
My mobile always goes on airplane mode, so that I can have a peaceful sleep after all the hard work I did throughout the day. That's kinda rejuvenating. The magical world away from the internet world. Isn't it? Is there anyone who does the same?
Related: Palak Paneer Recipe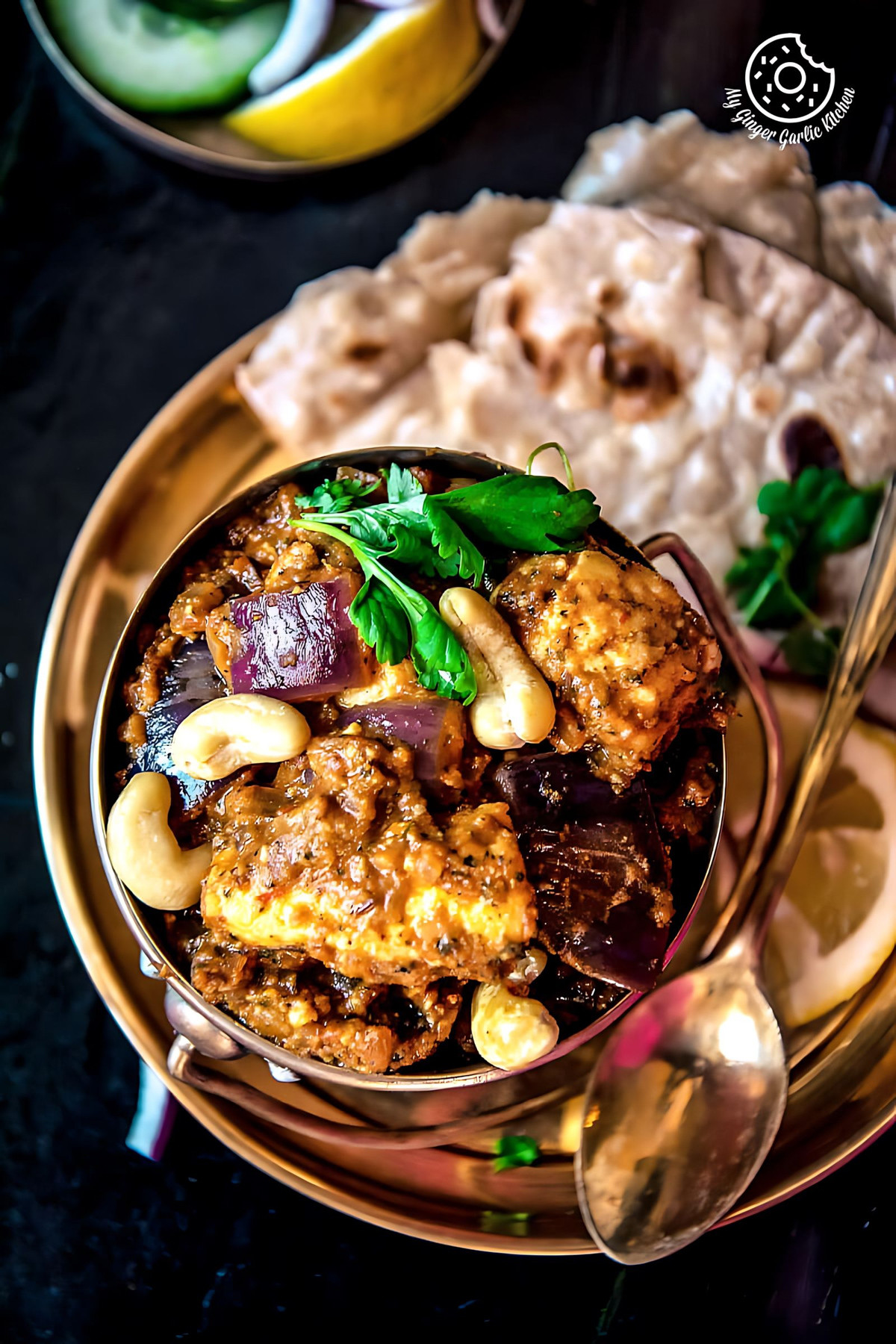 So I turn off the internet during the night and turn it back on after I am done with my breakfast the next morning. I woke up this morning fresh and happy.
Like all the other days, today also I had my breakfast and then I turned on the internet. And then I checked the emails and messages and found out something REALLY UNEXPECTED. Some people were sending me PMs (private messages) and asking about the non-working links of my recipes.
They said the links are kinda working but the loaded page is empty. How's it possible? I could not find even a single reason. Simply did not know what is happening. So, got a little bit worried.
**Related: **How To Make Indian Paneer Stuffed Naan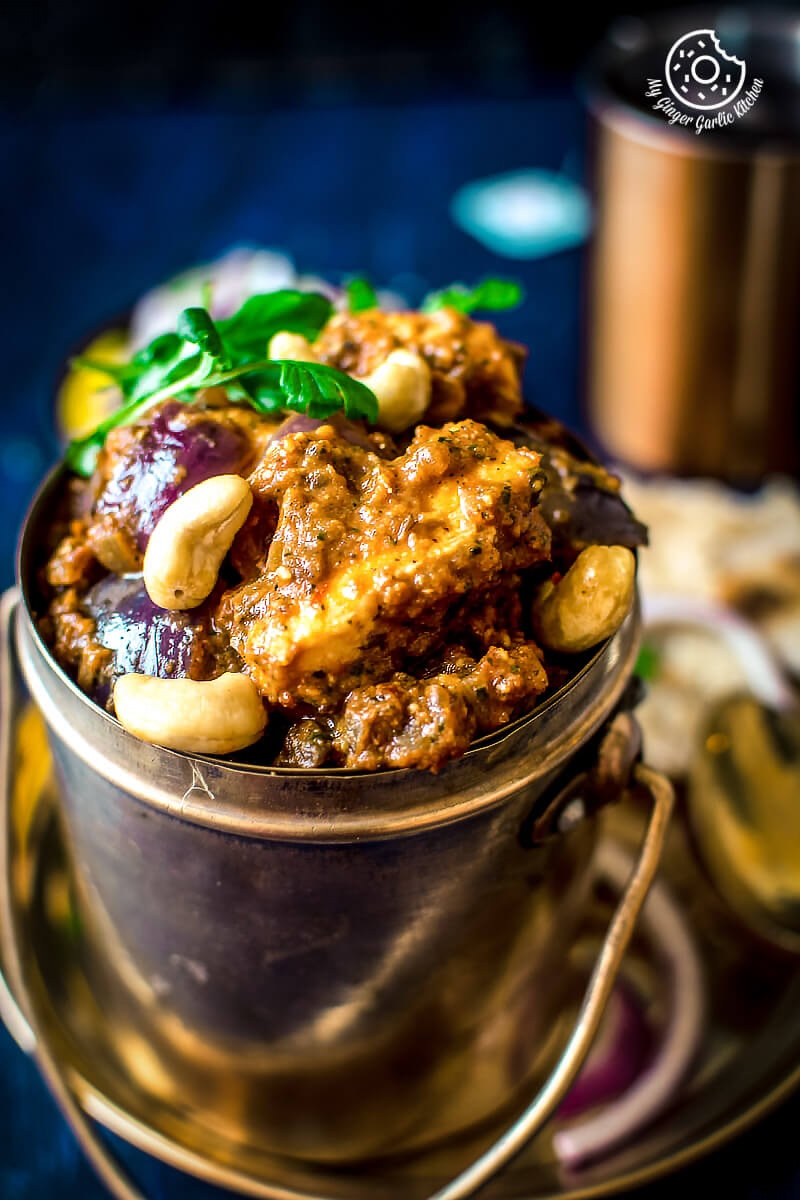 And then I checked my latest posts' link and as others had said, it didn't show anything. What the heck! I checked it in the night and it was there, and now it's gone. I checked other links and it was the same with most of them. This is something which has never happened in my blogging career.
And that was enough to push me into some panic. I also checked my other static sites and it was the same with most of them. I instantly called Abhishek and asked if he knows anything about it? He said he will check and would call me back in about 10 mins.
Those 10 mins were the toughest if you ask me. I dreaded what he will say. He called, and I jumped on the phone on the very first ring. Abhishek said: "Seems like the hosting server is down. You are not the only one who's facing this. I have filed the complaint with our web host. Let's hope it gets fixed within a few hours."
Related: Restaurant Style Paneer Butter Masala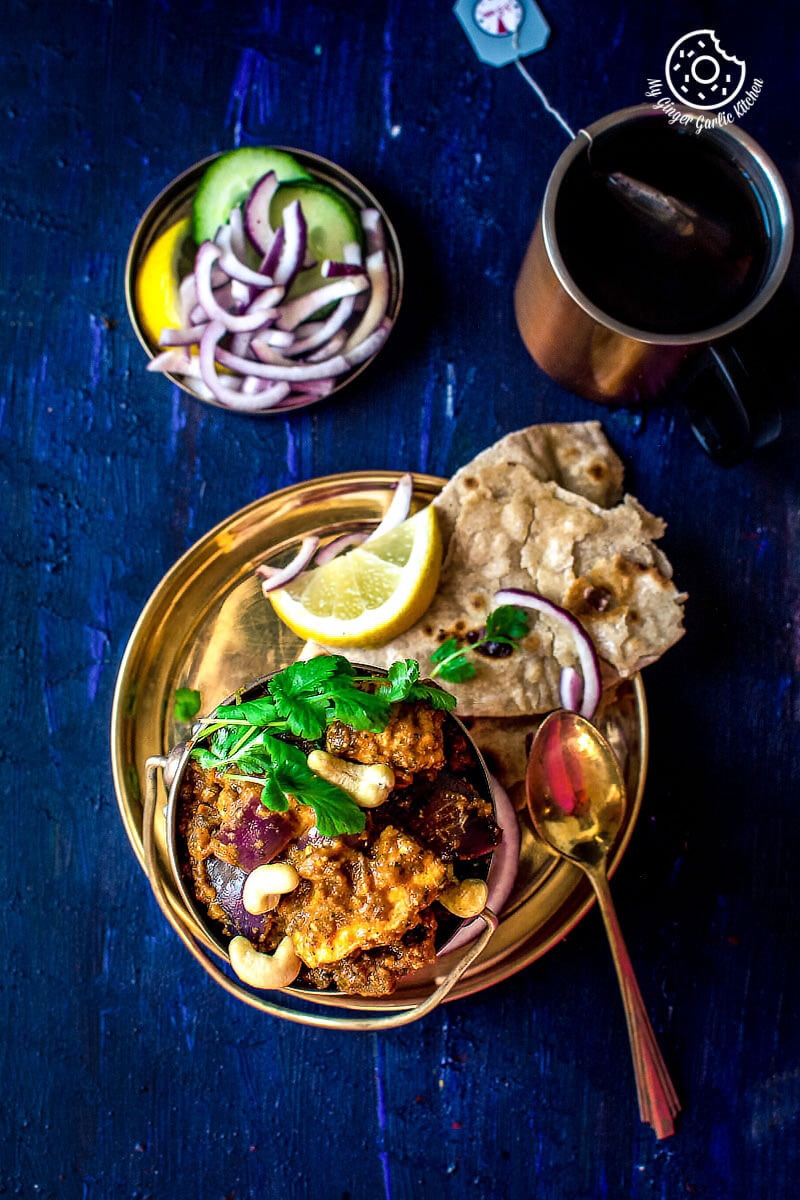 So here I am writing this post in a Docx file. I don't know how long would it take. But if you are reading this post that means, thankfully the things have sorted out. And I am very relaxed now. The only thing I need is some nice cocktail to celebrate this happiness. 🙂
But since this is Thursday morning, I will postpone that idea and I would rather keep myself busy in making this Restaurant Style Paneer Do Pyaza recipe again.
Let's talk about the 'Paneer Do pyaza' curry I am sharing today.
Related: Restaurant Style Matar Paneer Curry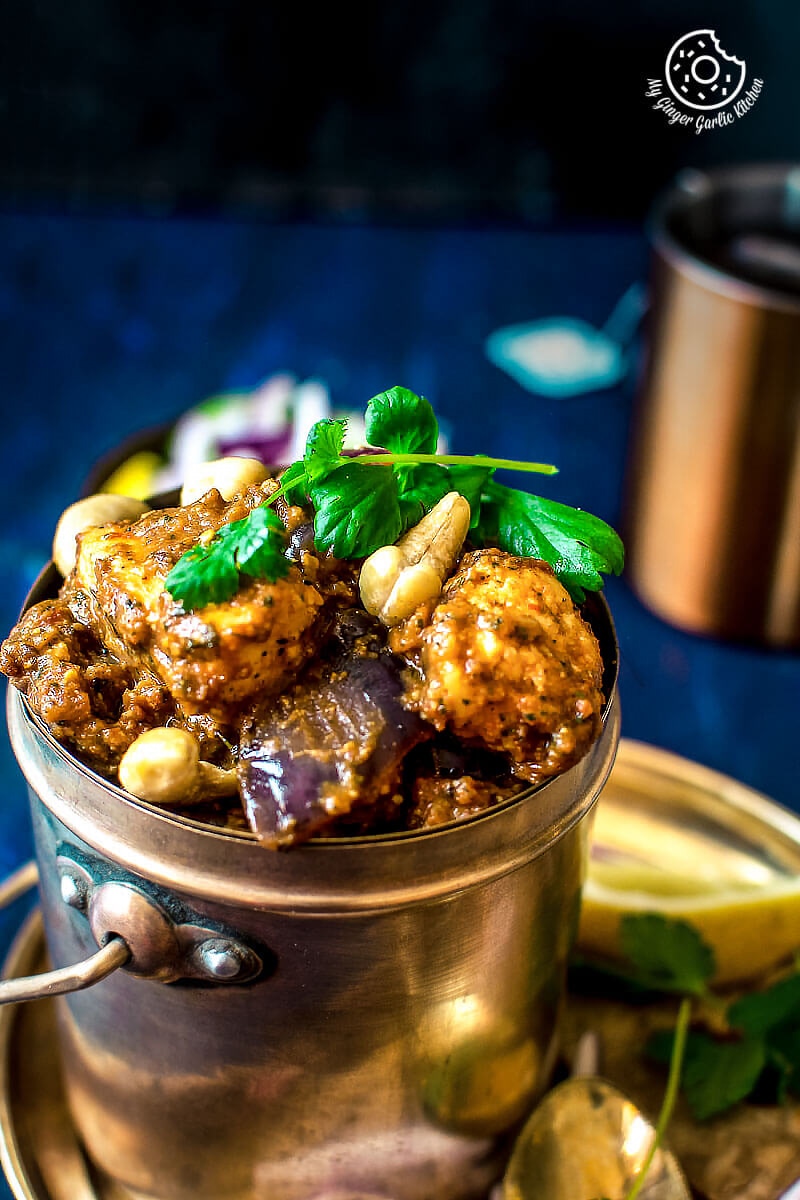 What is Paneer Do Pyaza?
You all know that paneer is cottage cheese. The word 'Do' means 'two' and the word pyaza or piaza is a Persian word which means 'onions'. The word 'do pyaza hails from persian language thus this curry is also known as a classic Mughlai dish.
So in proper definition, this is a curry made with paneer and double onions or I should rather say, this curry is made with lots and lots of onions. The amount of onion used here is relatively larger compared with other ingredients. In this particular curry, onions are added at two stages.
First, in the gravy — the gravy is prepared with a lot of onions. Second, in the curry — more sautéed onions added to the curry along with paneer.
Realted**:** How to Make Paneer at Home | Homemade Paneer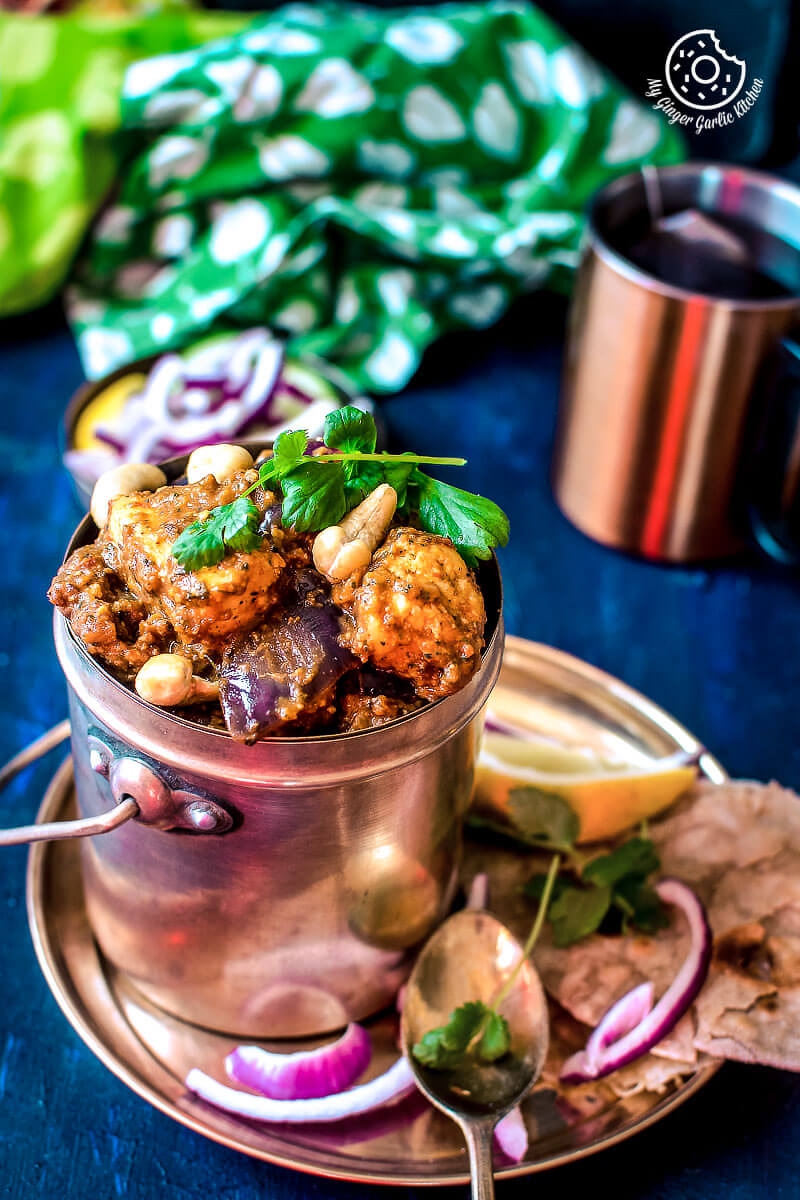 Why is this recipe Restaurant style?
The recipe I am sharing today is similar to the curry which is served in the restaurants. Bell pepper sweet pepper, aka capsicum, is added to this recipe. Bell pepper and paneer are best friends, so they go together in many Indian recipes. Some like to add it in the curry and others like to add it in the sauce. I always add it in the sauce, because this gives much more intense flavor, a very nice color and a real good fragrance to the sauce.
In this recipe, onions and paneer are dunked in a creamy, rich, and classic onion, tomato, bell pepper and cashew based gravy. This gravy adds plenty of flavor to this recipe. This curry is more on the sweeter than the spicier side due to lots of onions and ground cashews.
This is a dry dish which can be served with naan, tandoori roti or paratha. This would also make a lovely festive or party/get-together recipe. No matter what is the occasion, pair it with any Indian bread and experience the taste of the mouth-watering meal.
Some other restaurant style recipes:
The similar 'do Pyaza**'** dishes can also be prepared with meats such as; chicken, lamb, or mutton. Making this curry is not so tough. You can prepare this within 30 minutes. Try it at home and let me know how you liked it. 🙂
Happy weekend.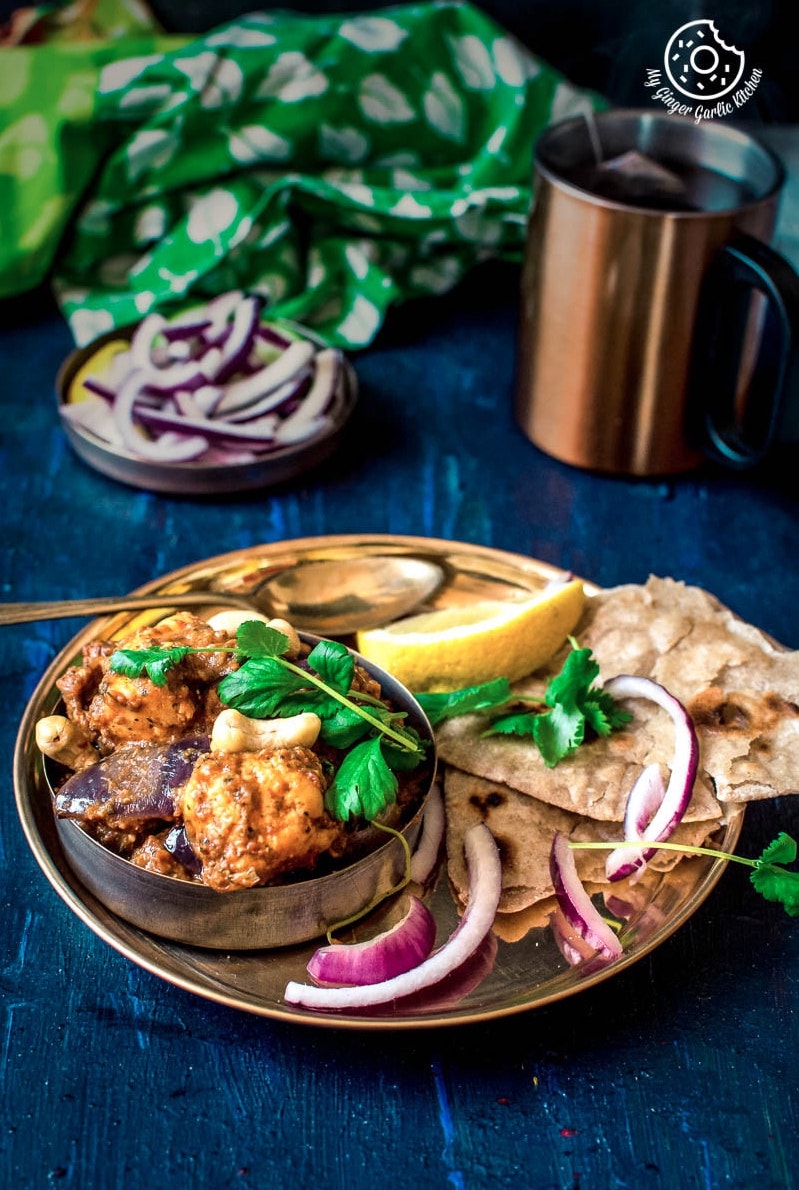 Restaurant Style Paneer Do Pyaza [RECIPE]
In this curry recipe, onions and paneer are dunked in a creamy, rich, and classic onion, tomato, bell pepper and cashew based gravy. This gravy adds plenty of flavor to this recipe.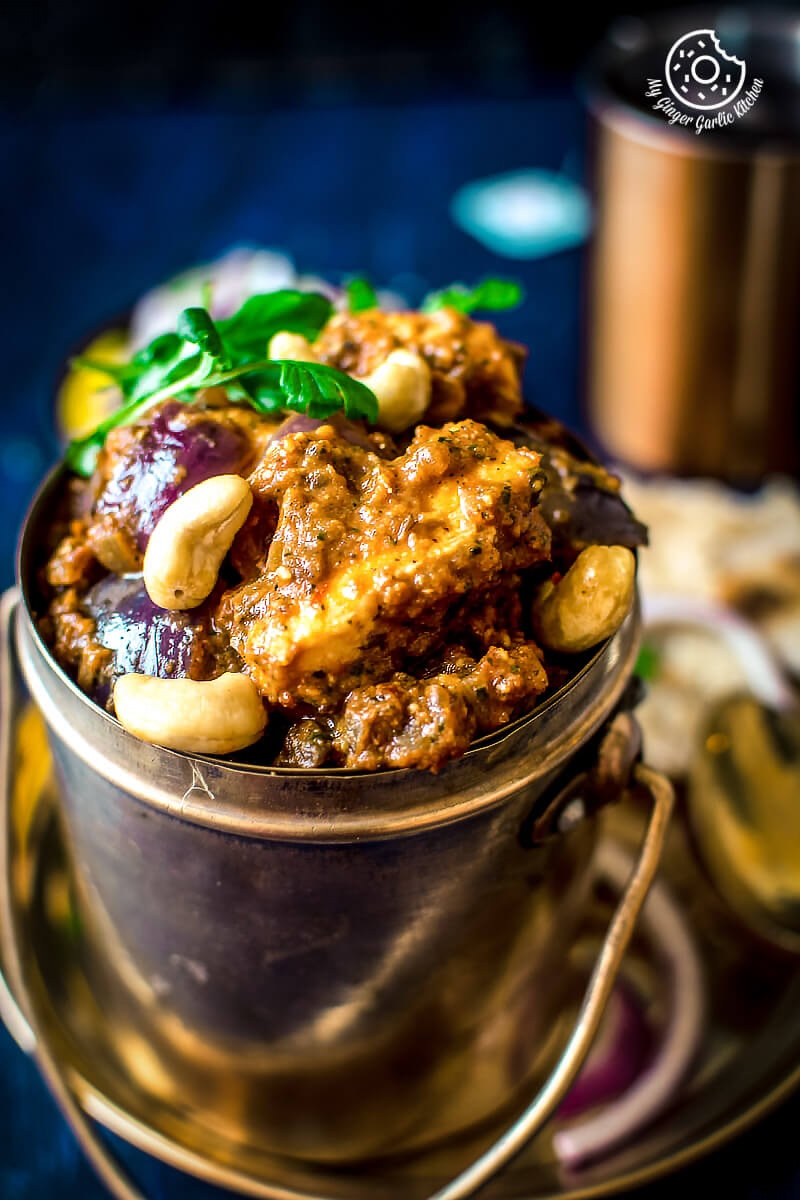 ♥ ♥ ♥ ♥ ♥
(Rating: 4.6 from 95 reviews)
INGREDIENTS
• Oil – 1 Tsp + 2 Tbsp
• Yellow Onions, Chopped – 1 Cup Or 3 Large
• Green Chilies, Sliced – 2
• Ginger Garlic Paste – 1 Tbsp
• Spice Mix – 1.5 Tbsp (Coriander Powder 1 Tbsp + Garam Masala Powder 1/4 Tsp + Turmeric Powder 1/4 Tsp)
• Red Chili Powder – 1/2 Tbsp Or As Per Taste
• Salt To Taste
• Tomatoes – 2 Medium
• Red Bell Pepper/capsicum – 1 Large
• Ground Cashews – 1/4 Cup
• Paneer Cubes – 1 Cup
• Red Onion, Cubed, And Layers Separated – 2 Medium
• Kasuri Methi – 1 Tbsp
---
| 🕐 Prep time | 🕐 Cook time | 🕐 Total time |
| --- | --- | --- |
| | | |
| ☶ Category | ♨ Cuisine | ☺ Serves |
| Side | Indian | 4-5 |
---
Nutrition Info: 185 calories // Servings: 1 Serving
INSTRUCTIONS:
1. Puree tomato and bell pepper and keep it aside.
2. Heat 1 tsp oil in a pan and sauté cubed onions for 2-3 mins.
3. Transfer onions to a plate and set it aside.
4. In the same pan heat 2 tbsp oil.
5. Add cumin seeds and let them splutter.
6. Now add chopped onions and sauté till they turn golden in color.
7. Add green chilis and cook for a minute.
8. Now add pureed tomato and bell pepper.
9. Mix well and let it cook for 5-6 mins.
10. Add chili powder, salt, and the mix of (turmeric powder, coriander powder and garam masala powder).
11. Let it spices cook for about 5 minutes.
12. Now add sautéed onion cubes, ground cashew and mix well.
13. Cook for 2 minutes.
14. Add kasuri methi, paneer cubes and mix well.
15. Let it cook on medium heat for 5 minutes.
16. Once done remove from heat and garnish it with cashews and coriander.
17. Serve hot with any flatbread of your choice.
---