Homemade Ginger Garlic Paste | How to Make Ginger Garlic Paste | Video Recipe
---
Homemade Ginger Garlic Paste | How to Make Ginger Garlic Paste recipe with deatiled video instructions. The ginger-garlic paste is used regularly in Indian cooking. It is a must-have in an Indian kitchen like mine. You'd know I love ginger-garlic to the extent that I even named my blog after that.
As I stated, the ginger-garlic paste is such an essential ingredient in the Indian kitchen, and still, not many people know how to make it in the best way possible. And because of that, I get so many requests asking about my method of making the ginger-garlic paste which I use in my recipes. So this is my version of homemade ginger-garlic paste.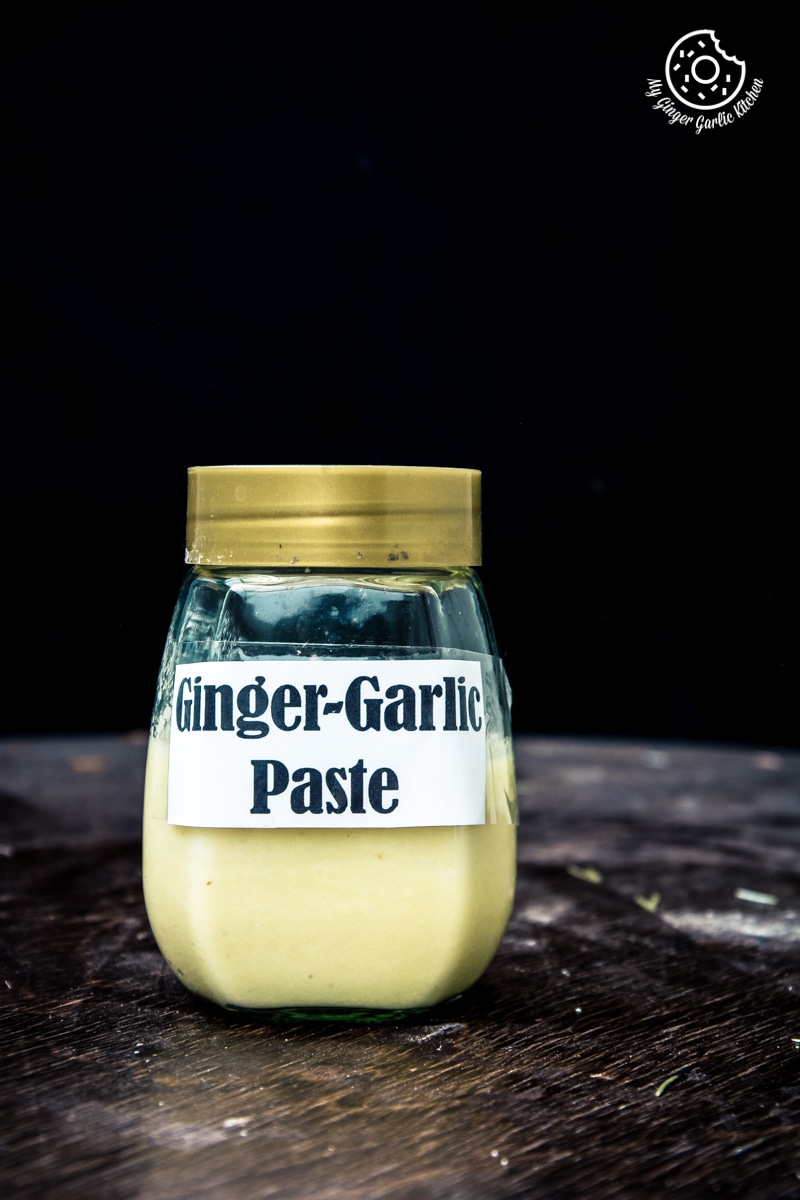 Make it in no time:
I have never used store-bought ginger-garlic paste in my recipes. Somehow I don't feel like buying it at all when I know that I can make it at home in no time.
Making Indian dishes are quite quick and easy with this paste. And oh boy, the feeling when you are about to make a curry dish and you find the ginger-garlic paste in the fridge is just so delighting.
Leverage the weekend:
Weekends are the best time to do all the peeling and chopping especially during the time when you are watching your favorite movie. That's what I prefer to do. And later you can make the paste in just under 2 minutes, which can then be used throughout the week.
Related: Garlic Chutney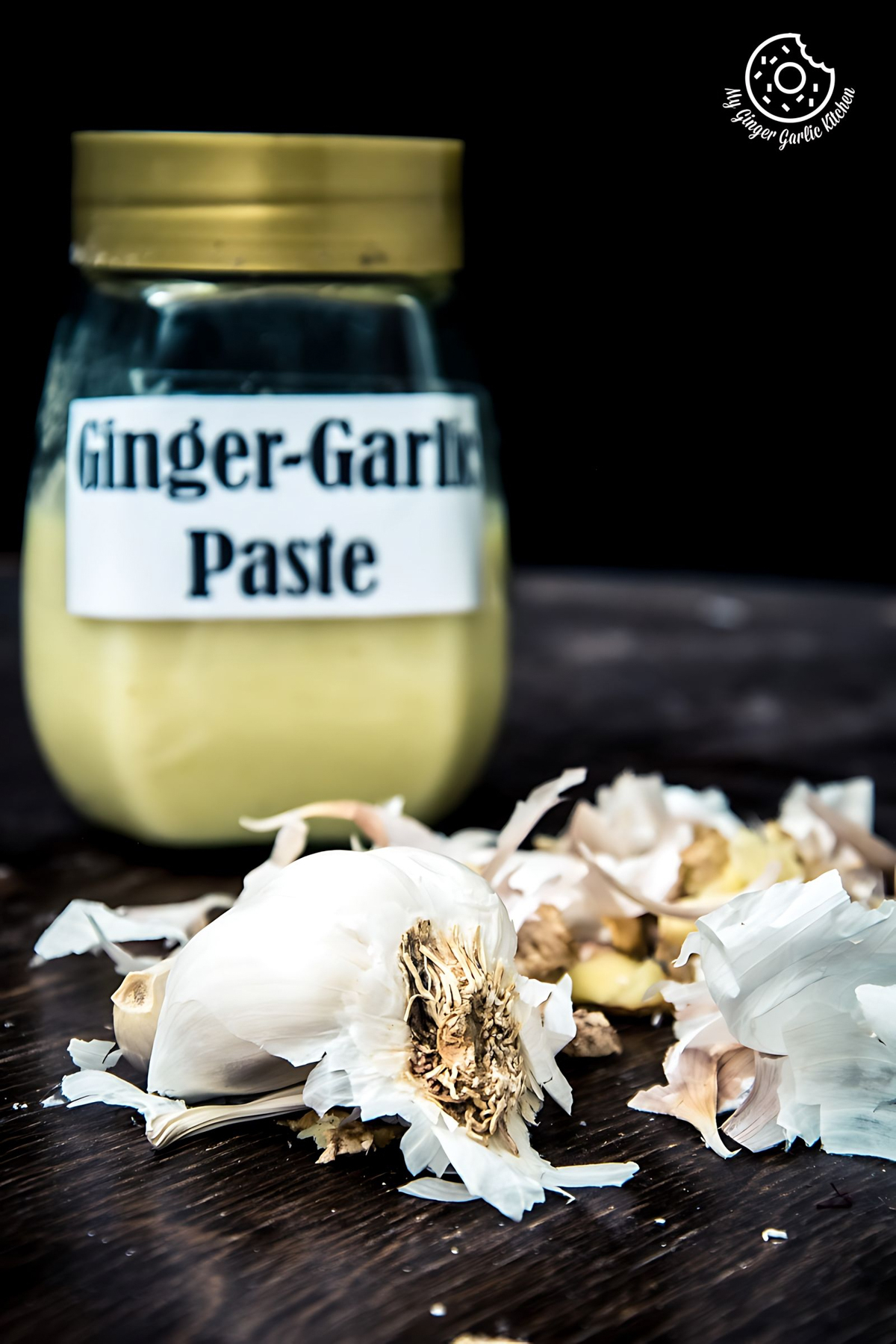 Lifesaver:
I do agree that nothing beats a freshly prepared ginger-garlic paste and you can surely make an instant ginger-garlic paste by grinding them together. But this home-made paste is a lifesaver when you are planning to make Indian recipes during the weekdays. Instead of chopping them for every dish, grind them into a smooth paste which can added directly to the pan. A big plus is that it doesn't even require a lot of your time.
That homemade paste in the refrigerator makes life easy. While cooking a curry dish you'll just have to get the paste from the fridge and add it to the dish. No need for peeling and grinding ginger and garlic.
Related: Lehsuni Dum Aloo | Spicy Garlicky Potatoes
Peeling garlic is Easy Peasy:
Also, I know that peeling garlic in large quantities might be a bummer for some people. But hey, there is good news. Peeling garlic in a large batch is not really that bad as it sounds. I have made a video on how to peel garlic easily. With the 4 methods presented in the video, you can easily peel garlic and it won't take any substantial time in making your own ginger garlic paste at home.
Related: Restaurant Style Indian Garlic Naan – 3 Ways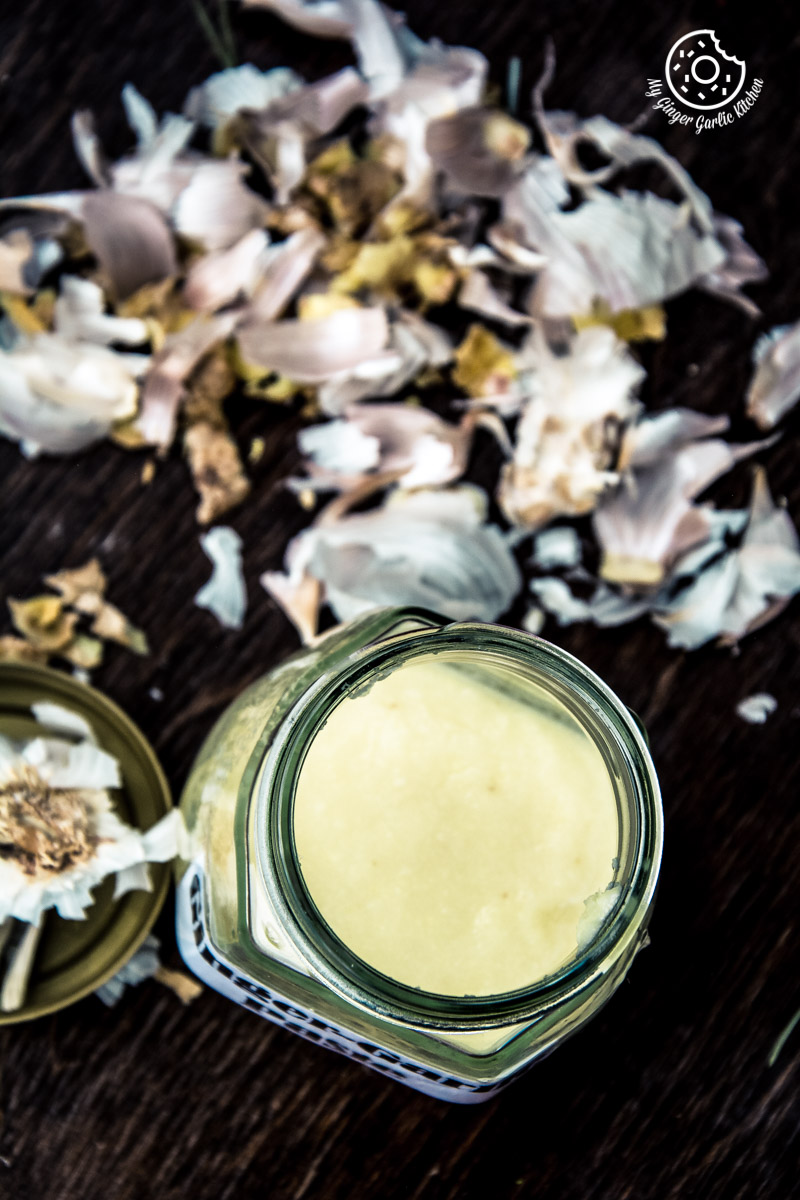 Make it a meal:
Some people also add turmeric to this paste, but I don't add it. I only add some oil and salt to this paste. They work as preservatives and help the paste in retaining its color.
You can also freeze this paste into an ice-tray and use the cubes for your dishes.
Related: Greek Style Chickpea Feta Salad With Lemon Garlic Dressing

Homemade Ginger Garlic Paste [RECIPE]
The ginger-garlic paste is used regularly in Indian cooking. It is a must-have in an Indian kitchen like mine. You'd know I love ginger-garlic to the extent that I even named my blog after that.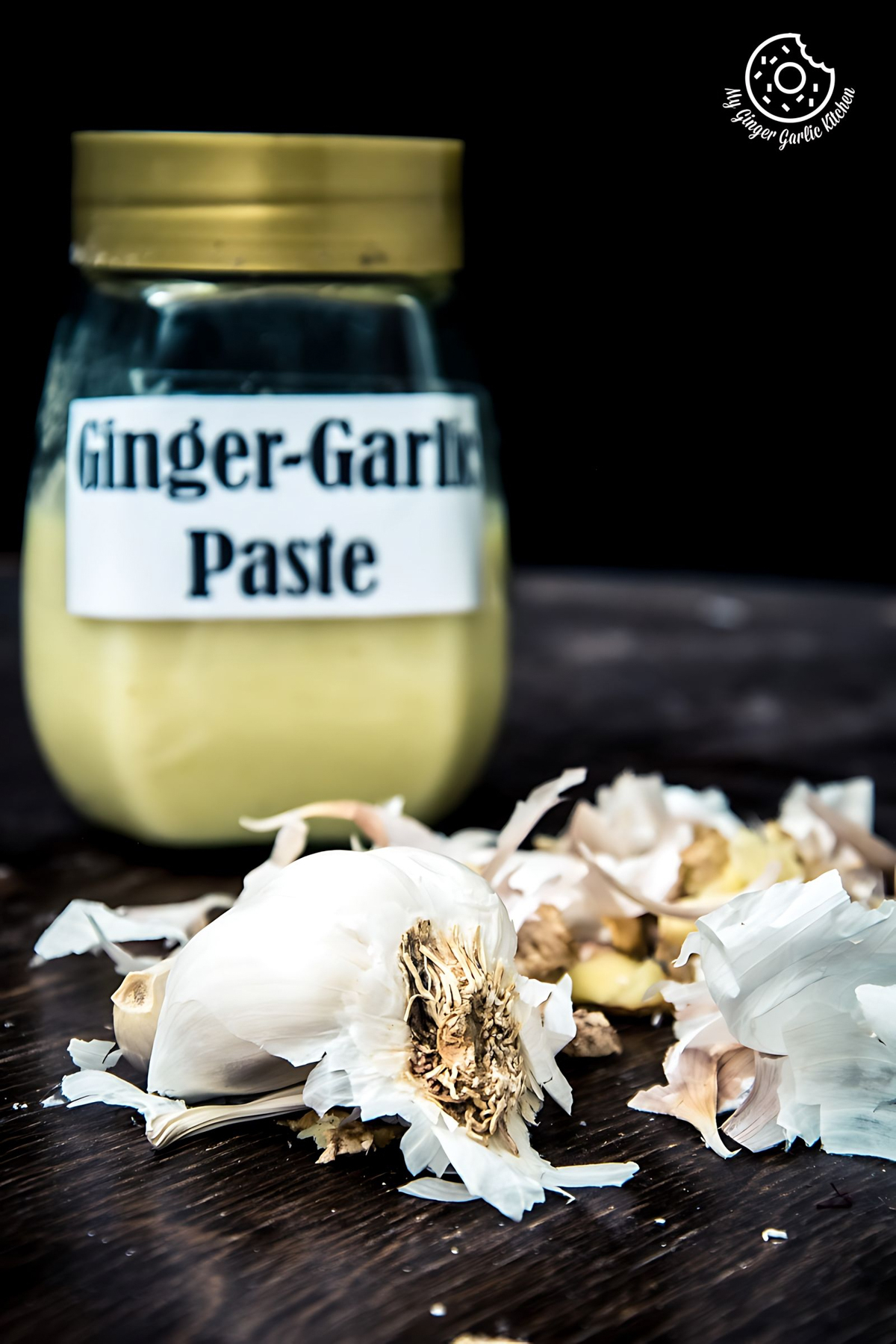 ♥ ♥ ♥ ♥ ♥
(Rating: 4.8 from 34 reviews)
INGREDIENTS
✿ Ginger, peeled and roughly chopped – 1/2 cup
✿ Garlic peeled – 2 large cloves (3/4 cup)
✿ Salt – 1/4 tsp
✿ Oil – 2 tbsp (or more if you are not adding water)
✿ Water – 2 tbsp (Optional) I like it really smooth so I add little water to it
---
| 🕐 Prep time | 🕐 Cook time | 🕐 Total time |
| --- | --- | --- |
| | | |
| ☶ Category | ♨ Cuisine | ☺ Makes |
| Main | Indian | 250g |
---
INSTRUCTIONS:
1. Grind together ginger, garlic, water, salt, and oil into a smooth paste.
2. There shouldn't be any garlic or ginger pieces left.
3. Store this ginger-garlic paste in a sterilized jar for up to 2 weeks.
---
NOTES:
1. Always use a clean dry spoon when using paste.
2. You can also store this paste into an ice-tray and then freeze the cubes in a freezer bag.
3. This stays fresh up to 6 months. Simply thaw and add this ginger-garlic cube to you curry dishes.
---
WATCH VIDEO BELOW: Homemade Ginger Garlic Paste | How to Make Ginger Garlic Paste | Video Recipe
(Please wait for a couple of seconds for loading)
Direct Video link: https://www.youtube.com/embed/mUFfT8L6vNM
You may also like these other recipes using ginger-garlic paste:
---