Ginger Garlic Paste
The ginger-garlic paste is used regularly in Indian cooking, a must-have in an Indian kitchen. Make Ginger Garlic Paste with this easy video tutorial.
---
« Go back
Print this recipe »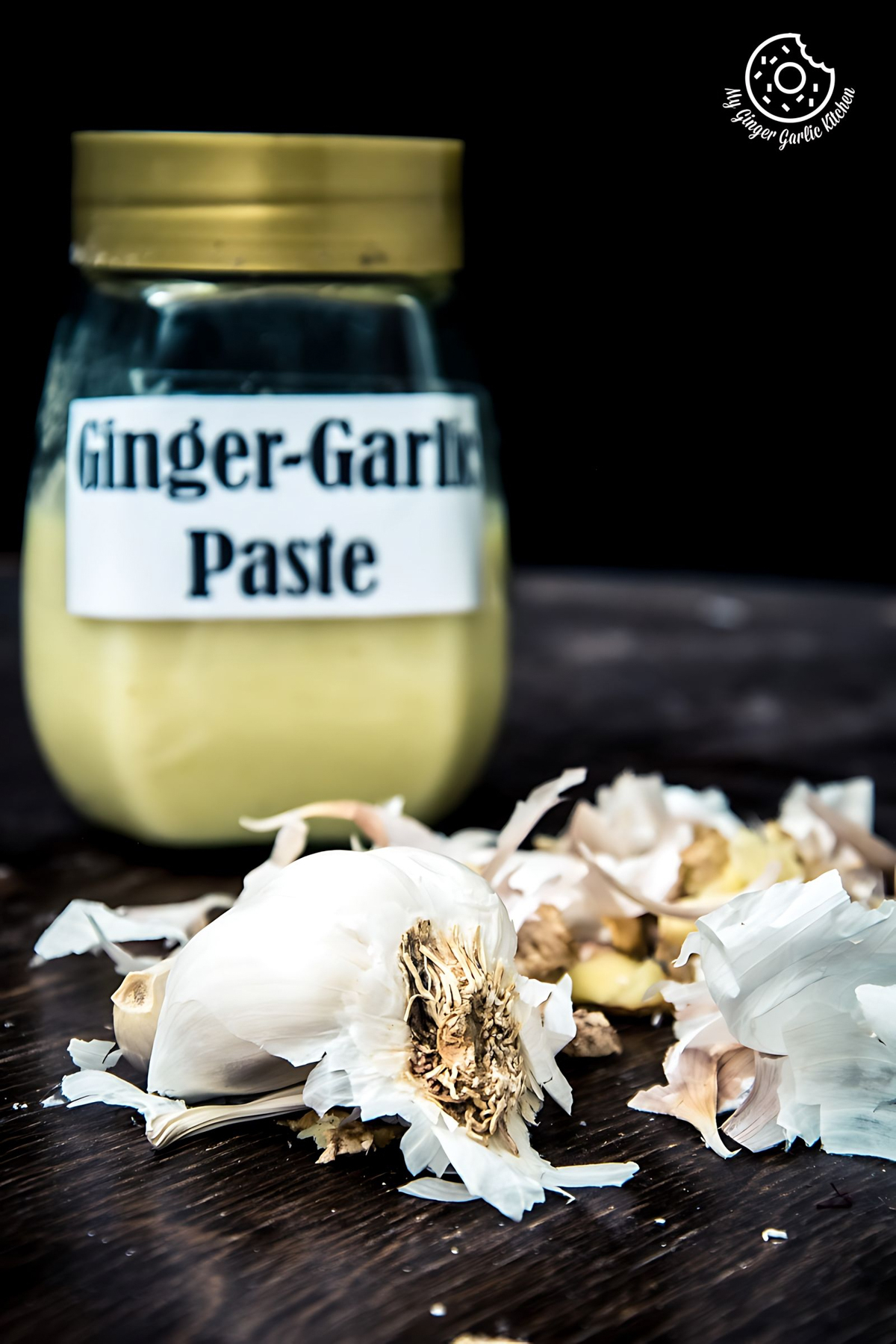 ---
Prep Time = 8 minutes
Cook Time = 2 minutes
Total Time = 10 minutes
Category = Main
Cuisine = Indian
Serves = 1 cup
Nutrition Info = 110 calories
Serving Size = 250 grams
---
RECIPE INGREDIENTS
» For Ginger Garlic Paste:
1/2 cup ginger, peeled and roughly chopped
2 large cloves (3/4 cup) garlic peeled
1/4 tsp salt
2 tbsp oil, or more if you are not adding water
2 tbsp water (optional), I like it really smooth so I add little water to it
---
RECIPE INSTRUCTIONS
» Making Ginger Garlic Paste:
Add ginger, garlic, water, salt, and oil to a blender jar.
Grind together into a smooth paste. There shouldn?t be any garlic or ginger pieces left.
Store this ginger-garlic paste in a sterilized jar for up to 2 weeks.
---
RECIPE NOTES
Always use a clean dry spoon when using paste.
You can also store this paste into an ice-tray and then freeze the cubes in a freezer bag. This stays fresh for up to 6 months. Simply thaw and add this ginger-garlic cube to your curry dishes.
---