Families and friends spend some quality together during the auspicious occasion of Diwali. During the festive season of Diwali, loved ones gather and indulge in some delicious and satisfying good food.
This 5-day long Indian festival demands a collection of great meal planning, specially when you are hosting.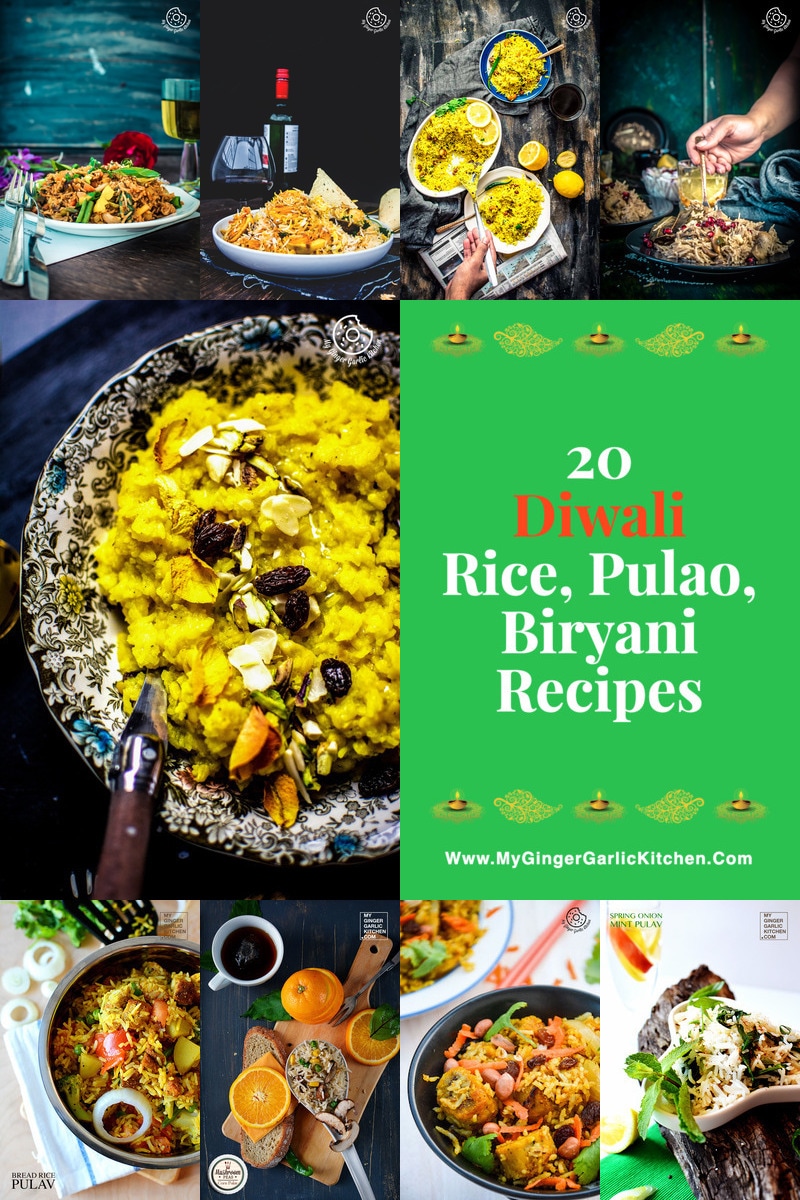 Hence, we try to cook a variety of Diwali recipes to celebrate this special time of the year. Diwali meals are simply imperfect without the addition of some fragrant fried Rice, Pulao and Biryani recipes.
So we have compiled an exquisite list of 20 pulao, rice, and biryani recipes. Try out our Diwali special one pot meals like Hyderabadi Biryani, Mushroom Pulao, or vegetable Tahiri Recipe.
Now, with this list you can plan in advance and make an exotic meal for your guests.
Here is the list of 20 Rice, Pulao, Biryani Recipes: