KALA CHANA PULAV – EXQUISITE BLACK CHICKPEA BROWN RICE [RECIPE]
---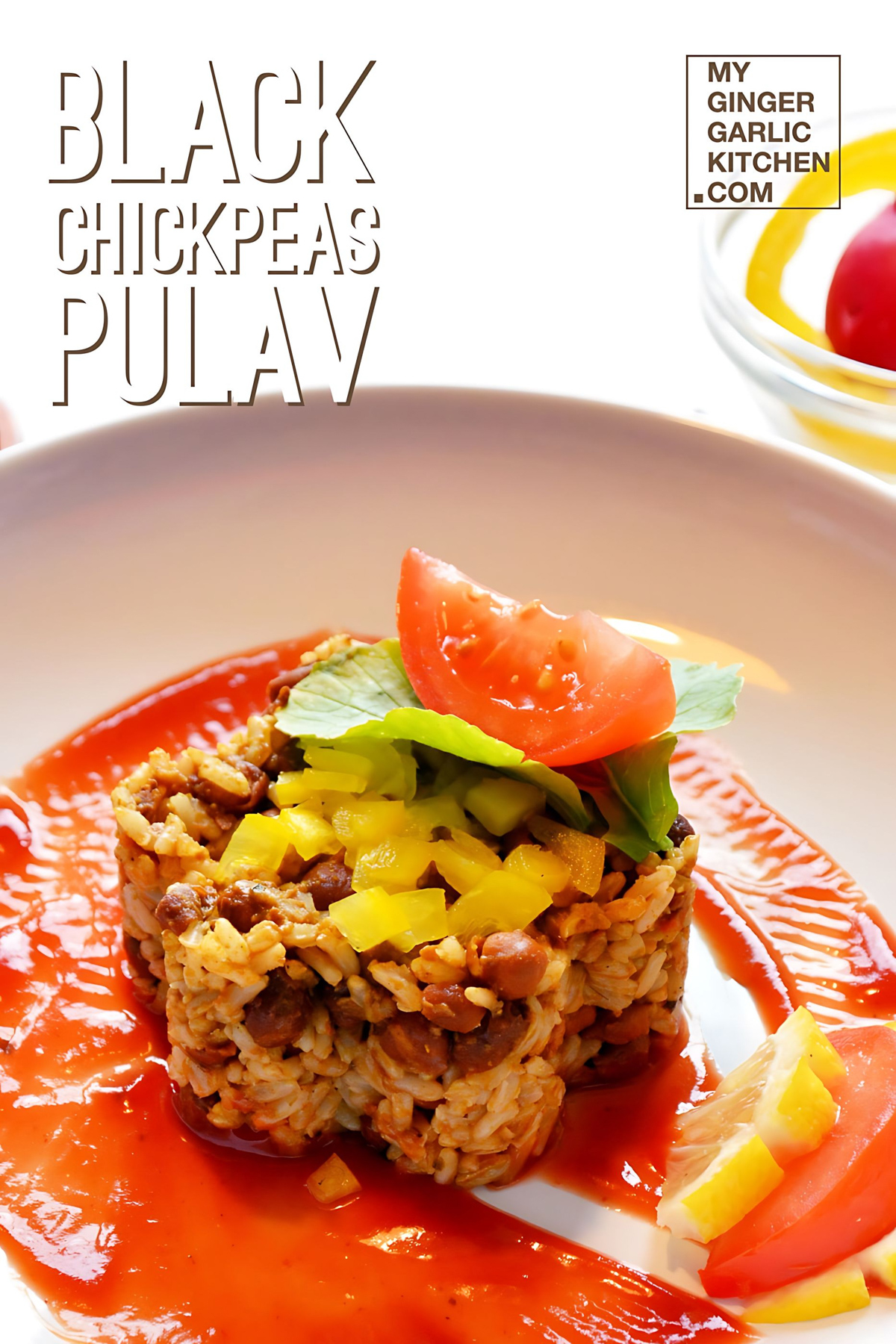 Prep time: 20 minutes
Cooking time: 40 minutes
Servings: 4
What is Black Chickpea Brown Rice (KALA CHANA PULAV) ?
Black Chickpea Brown Rice is a divine protein rich one pot meal. This recipe is prepared with brown rice, and black chickpeas. Frying rice with onions gives it a very beautiful color and aroma. And the flavour of garam masala with the beautiful black chickpeas is just enticing.
What are the health benefits of eating Black Chickpea Brown Rice (KALA CHANA PULAV)?
Brown rice is a whole grain, which is rich in anti-oxidants, and high in fiber. It promotes weight loss. Chickpeas are good source of protein and fiber. This is a perfectly nutritious, comforting and appetizing recipe.
**Let's learn to make Black Chickpea Brown Rice*  *in 8 easy to understand quick steps.**
[glg_short_divider]
Ingredients for Potato Raita:
2 cups brown rice, washed and soaked in water for 2 hours
2 tbsp olive oil
1⁄2 cup onion, finely chopped
1 tsp ginger-garlic paste
1⁄2 cup tomato puree
1⁄2 tsp turmeric powder
1 tsp red chili powder
1⁄4 tsp garam masala powder
1⁄2 tsp dried mango powder (amchur powder)
1 cup black chickpea (kala chana), soaked in water overnight and cooked
salt as per taste
2 tbsp coriander leaves, chopped
[glg_short_divider]
Method:
Take a pan and add 3 cups water to it, and heat.
Now add rice to the boiling water, and cook till water evaporates.
You can add 2-3 tbsp more water, if the rice is not cooked. Remove form heat, and keep aside.
Heat another pan and add oil to it. Now add the onions and sauté them, till they turn light brown in color.
Add the ginger-garlic paste, tomatoes, turmeric powder, chili powder, garam masala powder, salt, and dried mango powder.
Let them cook for 5 minutes.
Add black chickpea and rice. Mix gently and cook for another 3 to 4 minutes.
Serve hot with any of your favorite salads or raita. Enjoy!
Happy Cooking 🙂
[glg_short_divider]
Show us your love by commenting on this post, and sharing your thoughts.
Liked this post, then you will like this too.
---
Filed under: Rice Recipes corn recipes, food blog, food photography, Food Styling, indian cooking, My ginger garlic Kitchen, Rice recipes, vegetarian recipes
---