Hungry for sweets? Why wait? Treat yourself with these awesome chocolate desserts, because it's that time of the year when we can eat all the sweets.
It's Christmas time!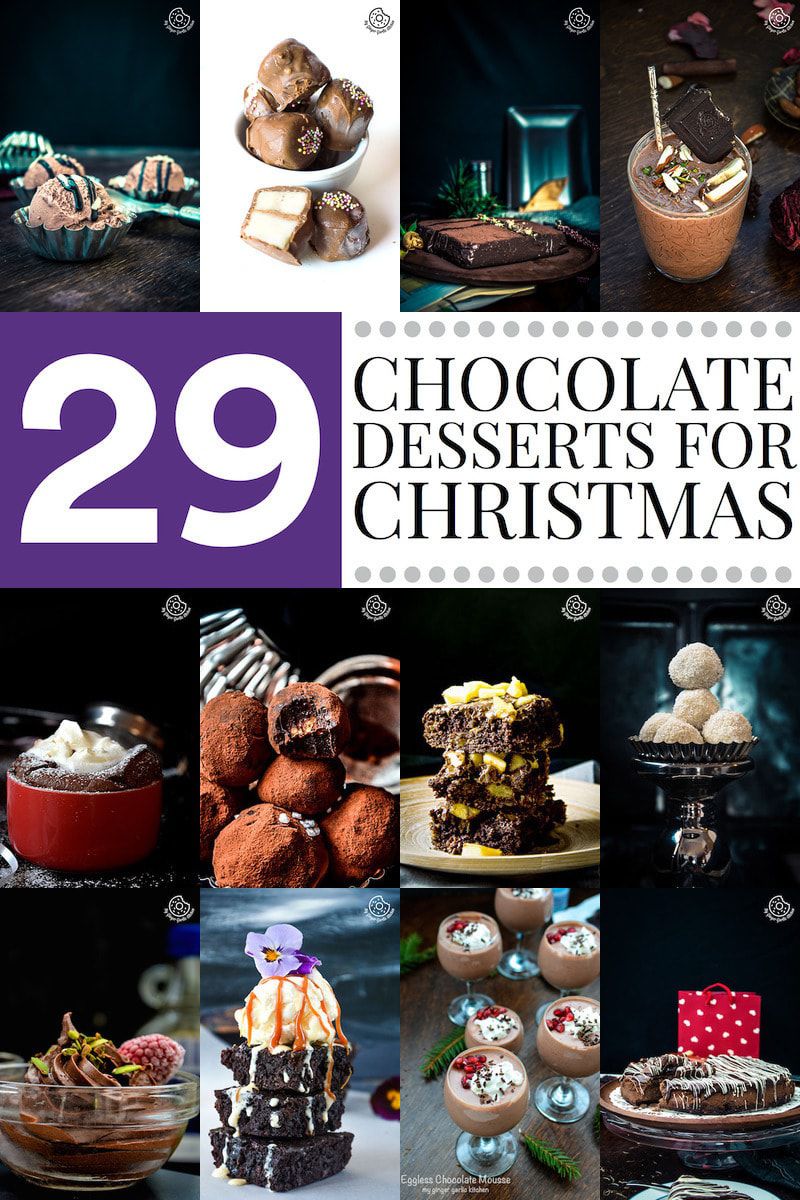 Christmas will soon be here, and it's the time to start Christmas preparations like baking and decorating.
This is that time of the year that calls for sweets and all fun stuff.
Christmas meal is only half-done without the involvement of Christmas desserts. Can you imagine a Christmas without a range of indulgent Christmas desserts?
Baking and cooking some enticing Christmas Desserts are some of the best moments of this holiday season. It's because you can really spend some fun time with your loved ones by involving them in this process.
When we talk about desserts, all types of chocolate treats are welcomed during Christmas time. Isn't it? We've got you covered.
Here we have collected some favorite chocolate Christmas dessert recipes you can try with your family. Our personal favorite here is the chocolate cheesecake with chocolate ganache.
Make these delish chocolate recipes and stay warm during this holiday season. Don't worry about eating too much of these sweet delicacies, because holidays demand for such stuff.
So are you ready to try out our most-loved recipes for Eggless Banana Peanut Butter Chocolate Brownies, Avocado Chocolate Mousse, and many more?
Let's celebrate, relax, feast!
Here is the list of 29 Chocolate Desserts For Christmas: