Happy Friday!
Yesterday was the hottest day here, at least what I felt! And only one thing came to my mind, which was to share some chilling summer recipes.
And when we are talking about hot summer, what else can beat the heat other than a chilled summer drink. So I decided to share a list of my 17 best summer drinks you might (MUST) try!
I was feeling thirsty all day! All I wanted to do was one thing — just drink and drink and drink! 🙂 Honestly, I did not feel any hunger pangs, I simply wanted to drink all day!  And only then I realized just how much I wanted a delicious and cool summer drink.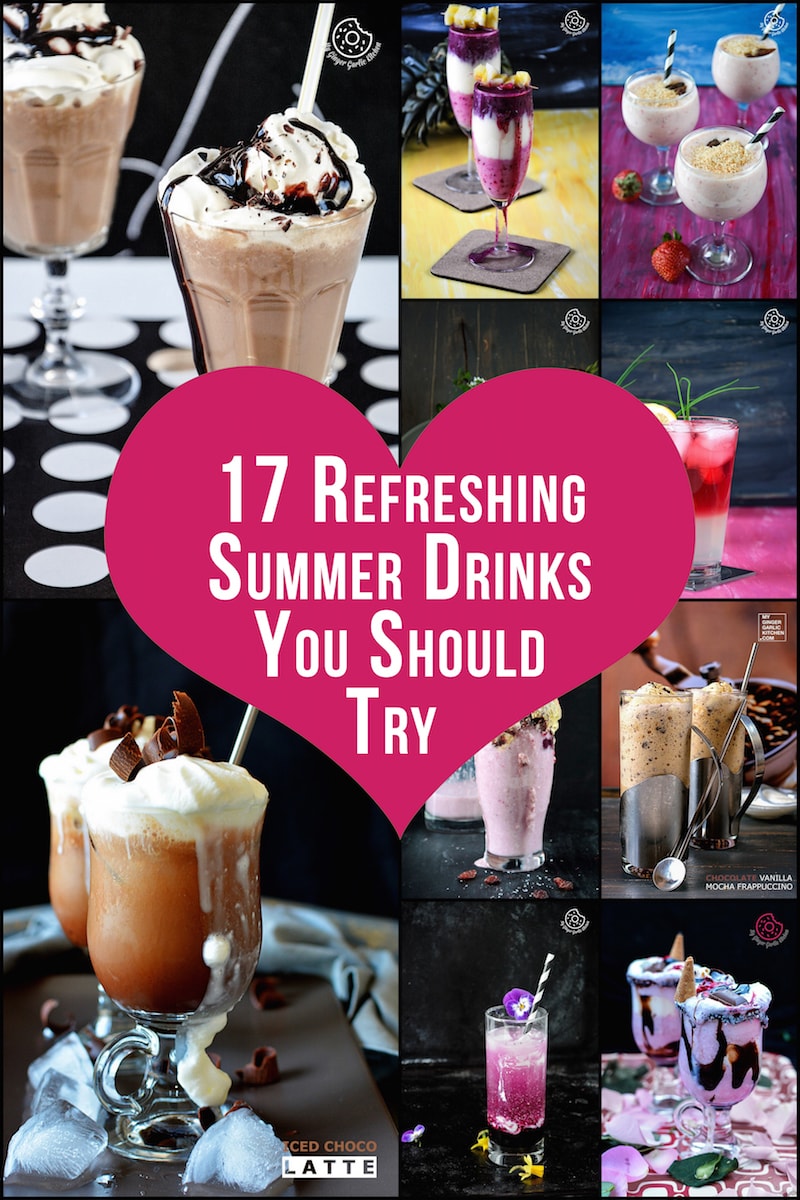 Sometimes, I need something a little more extra fun during summer! And drinking liquids is both, fun and necessity! 😉
So, I have gathered some drink ideas to keep you cool and hydrated during summer. If you do LOVE summer drinks, and like me feel the thirst all the time, you will surely love this collection.
I have chosen the best of the best 17 refreshing drink recipes for my repertoire — you would certainly love to enjoy this season. Check out this collection of yummylicious, drinkalicious, and droolicious summer drinks which I have compiled for you here. They will definitely help out if you're feeling thirsty or looking for a cool drink to make the most of this summer!
So what are you waiting for? Beat the heat with these cool summer drink recipes.
Hope you will love these recipes! 🙂