Banana Coffee Shake Recipe | Breakfast Milkshake — The banana coffee shake is actually beyond easy to make. And also packed with full of healthy ingredients our bodies crave all the time. It's an awesome combination of sweet and incredibly refreshing things!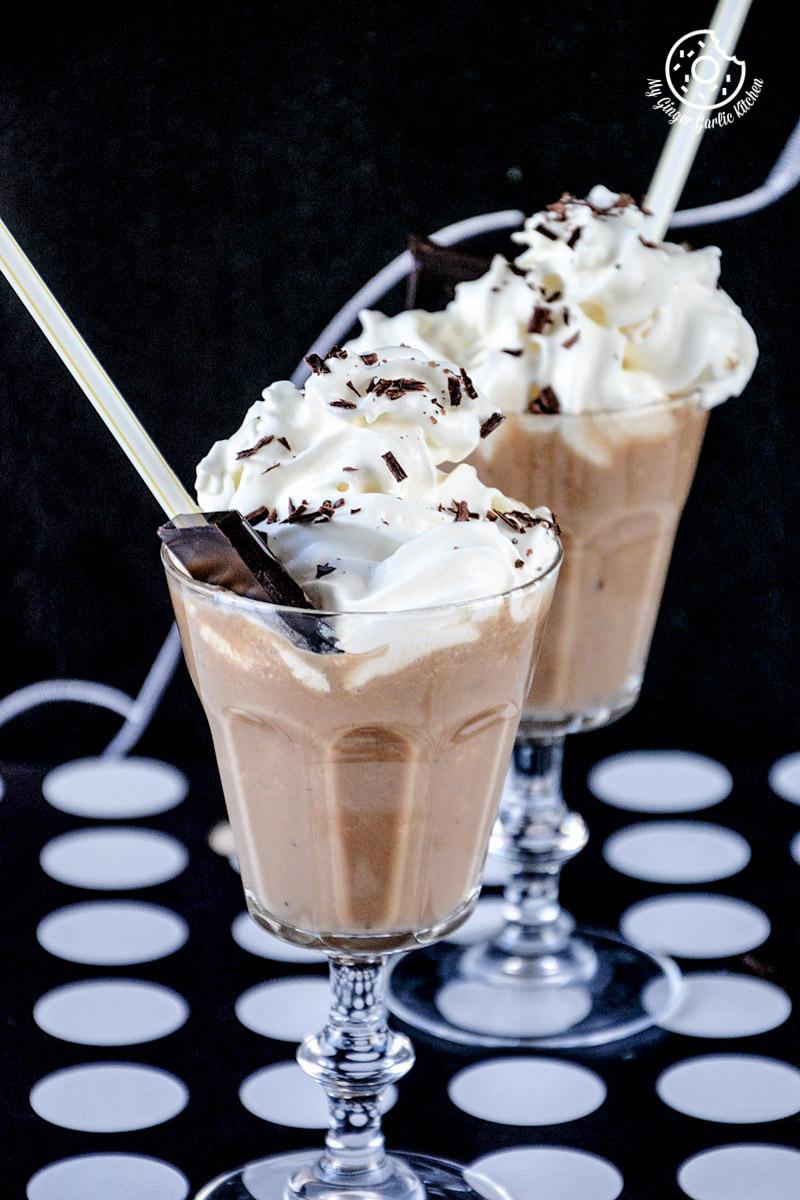 Happy Sunday Guys!
I made a shake for us to celebrate this Sunday. I wonder if you guys remember that in an earlier post I wrote that during this summer I will be sharing some good amount of drink recipes.
And here I am again with a new drink. So now you know that I was not kidding, right? 😉
Yeah! This time it is Banana Coffee Shake. This is pretty easy to make. It's also a perfect summer drink, especially for coffee addicts. Well, I am not coffee addicted personally, but I am very much inclined towards all cold drinks.
Next time when you want someone to wake up early, you can easily say "Wake up and smell the 'Banana Coffee Shake".  😉
A shake with banana and coffee! YUM! This is absolutely as incredible as it sounds and looks.
I might even call it a quintessential summer drink. What say?
This shake is sweet. And it is flavor packed and full of energy.
That means it is energizing. Did I say energizing? Yes, I did. Coffee can seriously improve your activity levels, and banana is universally known as power food. Isn't it?
Related: Banana Strawberry Bread Pudding Recipe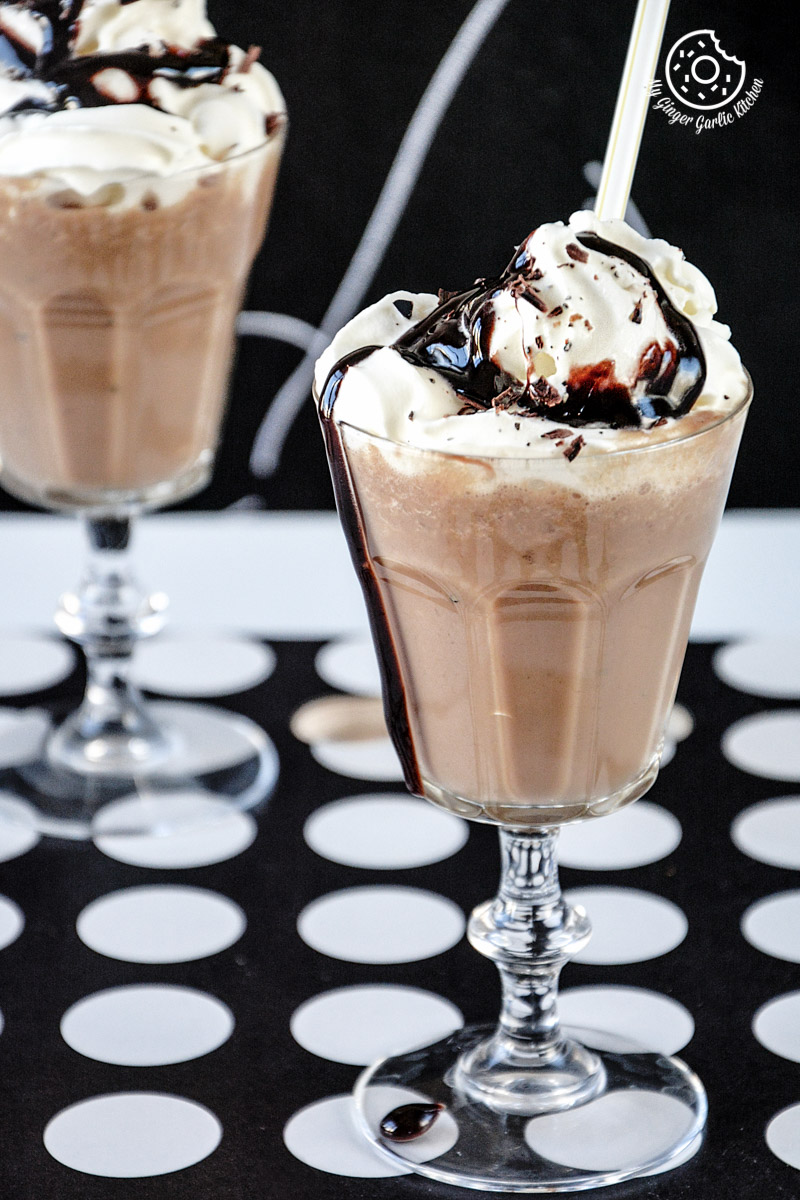 It has a light soothing color and texture. So a perfect breakfast shake to start a day for anyone. One can lucidly get a boost of energy from it.
The base of this shake is banana, milk, and coffee. No ice-cream is added to this shake. Yes, NO ice-cream, and yet it is so creamy and rich!
Can I just say, this banana coffee shake is out of this world? I assume I can! 🙂 The fusion of banana and coffee is astounding. This not unquestionably YUMMY, but insanely refreshing too!
You can add some vanilla ice cream, if you wish. And I would certainly not say to you to stop adding ice-cream to it. I would rather say go on! 🙂
Other summer dessert drink you would like to try are: falooda recipe.
Related: Eggless Banana Peanut Butter Chocolate Brownies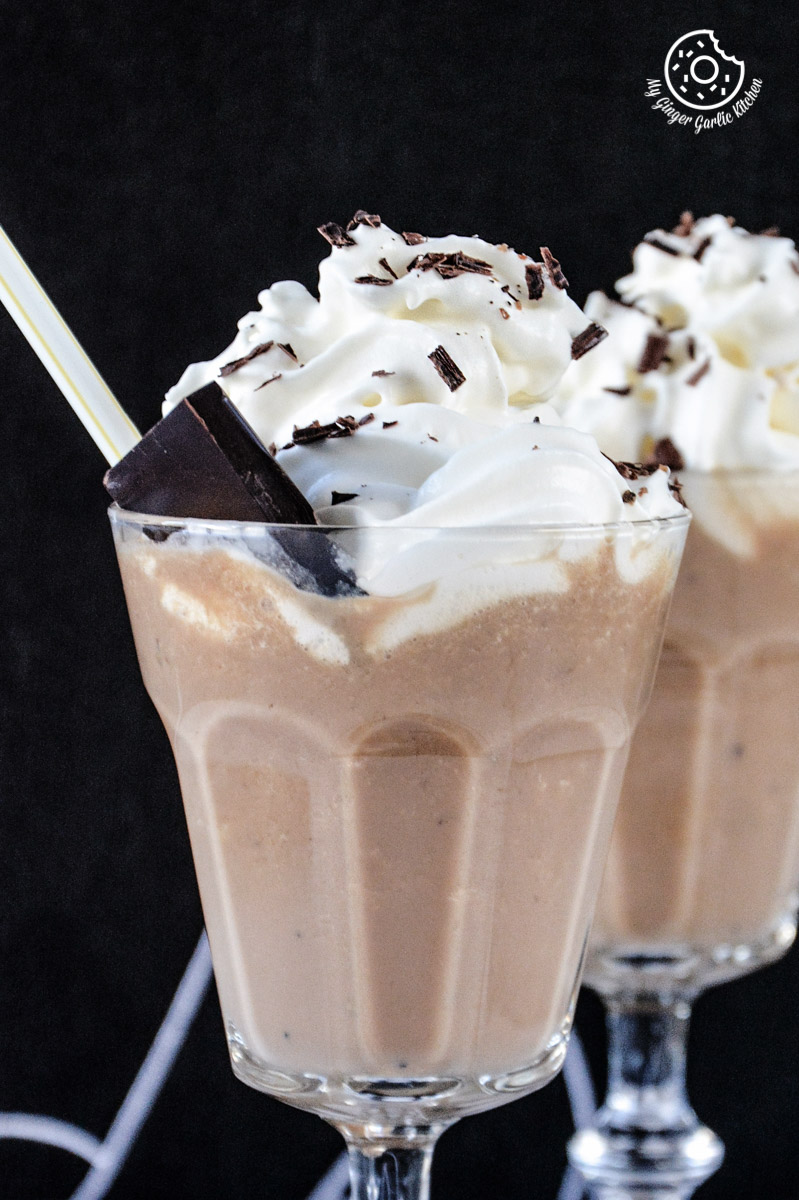 No, you should definitely go on because everything gets better with ice-cream! But why didn't I add ice-cream to my shake? Because I made this for breakfast and I don't really feel like having ice-creams in the mornings. But this is me, you can do whatever your heart tells you! 🙂
And just look at the gorgeous color of this shake. Gosh, I love this pretty light brown color. This light soothing color simply makes it joyful for the sight. Yes, I think like all the other good things, colors also carry the zest. And the light color in this smoothie certainly makes me euphoric.
Why am I talking all about a shake? Well, I have been a bit obsessed with milkshakes lately.
Related: Banana Peanut Butter Chocolate Bites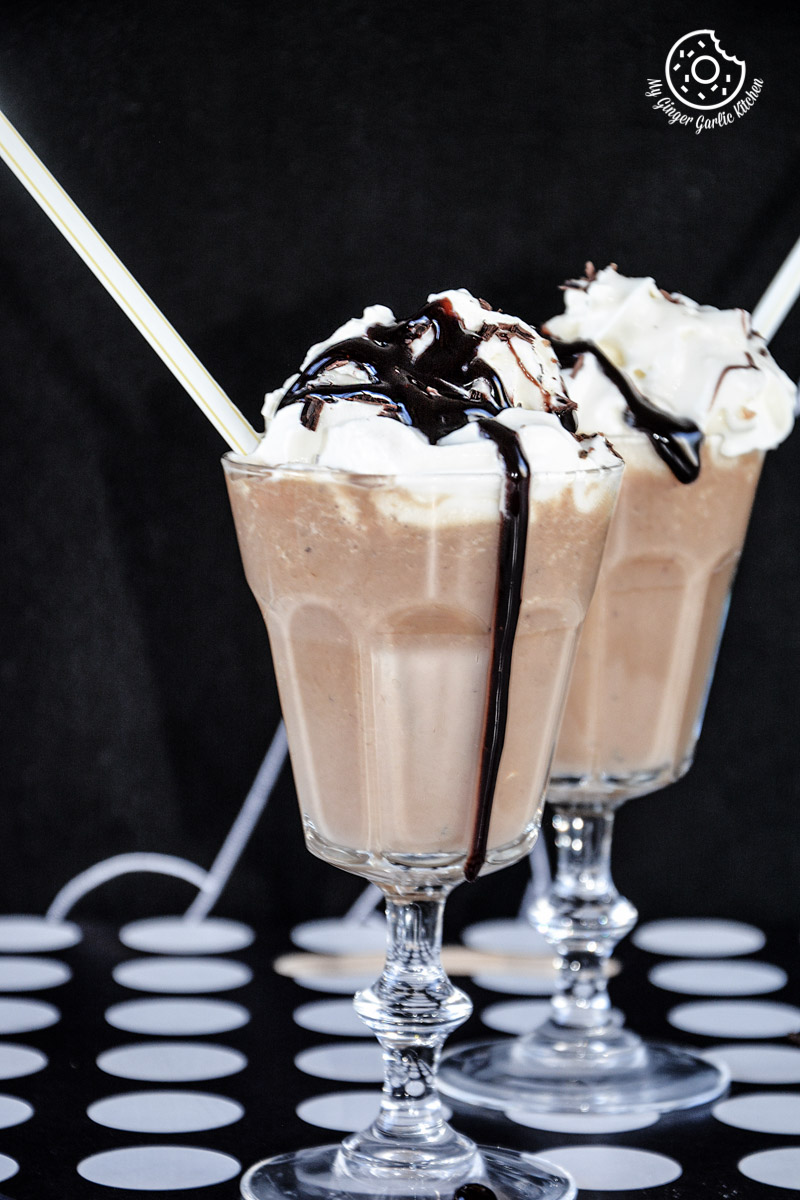 One just can't get enough of the wonderful world of creamy, sweet, thick, milkshakes. Oh, I think this creamy shake is taking over me! 😉
I think this is that sudden need for the ultimate comfort food which we get once in a while. A chilled shake fits best in that category. What say?
I made this power smoothie for our breakfast this morning, and everyone enjoyed it.
In my earlier posts, I told you that I am eagerly waiting for the summer. No, really. I do wait for summer eagerly so that I can be out most of the time and soak some nice sunshine. Who would not be crazy about summer, especially after having many months of darkness and freezing weather?
Oh my gosh! I am already feeling it. Obviously, summertime is my favorite, because I can enjoy all my favorite summer drinks.
Related: Peanut Butter Chocolate Banana Sandwich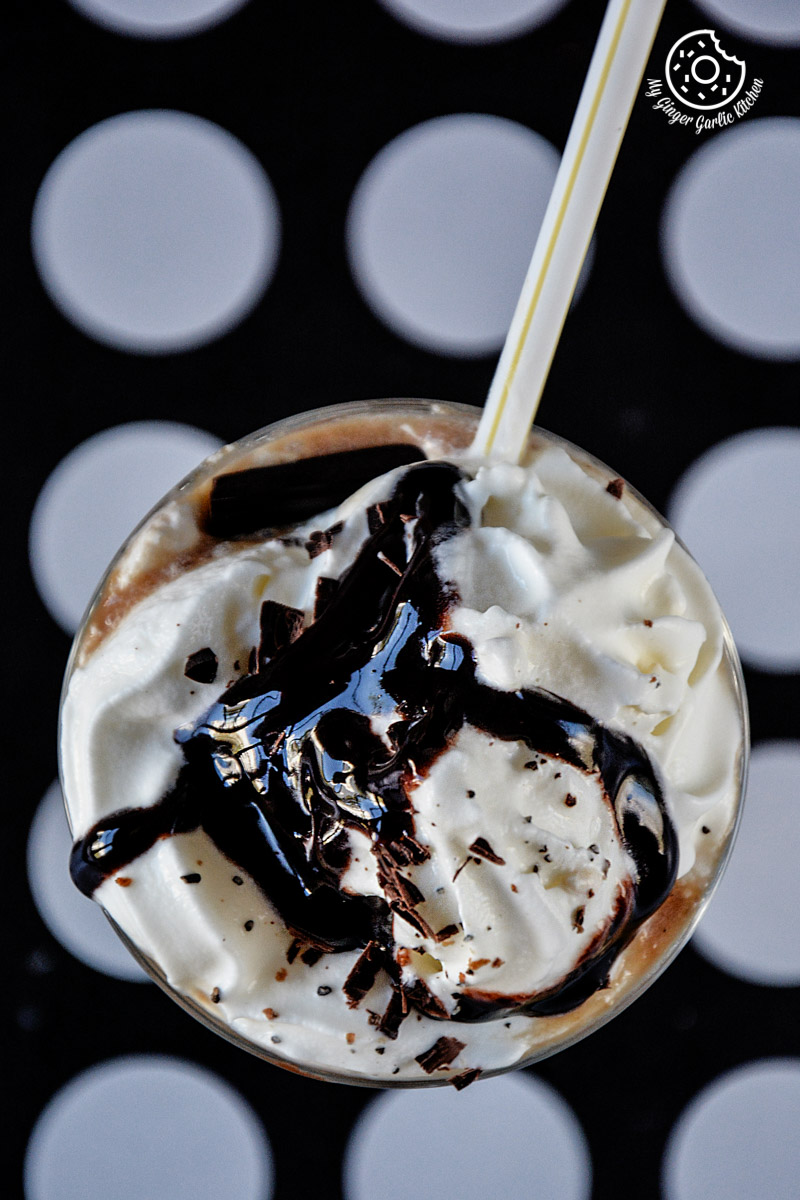 Am I a summer girl? Yes, yes, I am! 🙂
Certainly, I had too much fun with this post. First, when I was drinking this shake. And second, when I am writing about it. So everything about this post is fun.
Writing about healthy and refreshing late spring/summertime drink is actually FUN. Yeah!
The banana coffee shake is actually beyond easy to make. And also packed with full of healthy ingredients our bodies crave all the time. It is sweetened with honey — no refined sugar is added!!
It's an awesome combination of sweet and incredibly refreshing things! Let's not waste any time, and learn to make this quick delight.
Related: Vegan Honeydew Melon Banana Ice Cream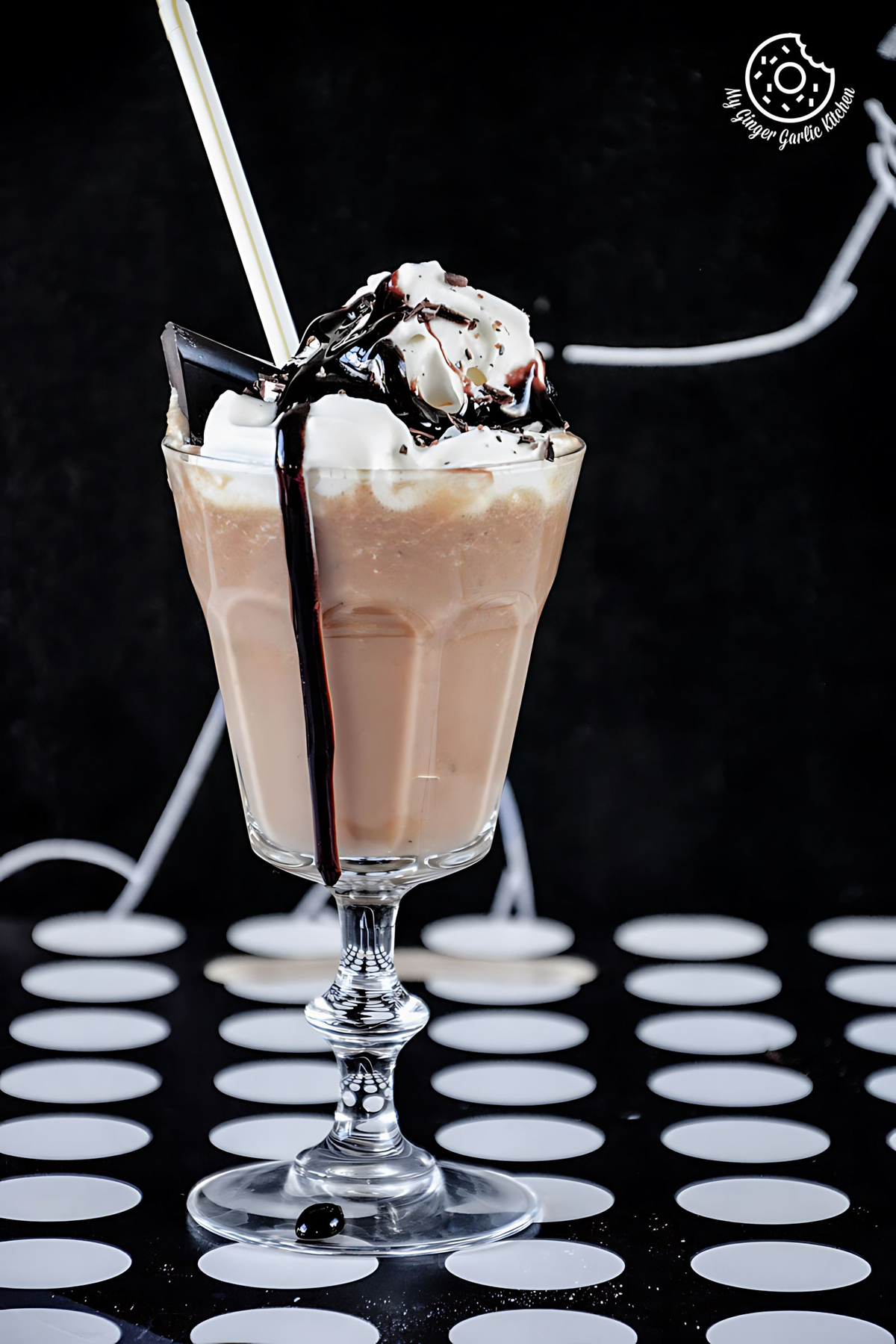 Happy Cooking.
---
Banana Coffee Breakfast Milkshake

[Recipe]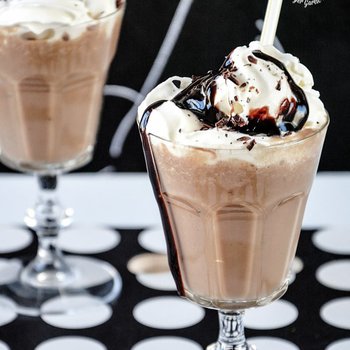 Banana Coffee Breakfast Milkshake is loaded with healthy ingredients our bodies crave all the time. Milkshake + coffee is a great way to start morning.
---
★★★★✰
(Rating:
4.1
from
73
reviews)
---
| Prep time 🕐 | Cook time 🕐 | Total time 🕐 |
| --- | --- | --- |
| | | 4 mins |
| Category ☶ | Cuisine ♨ | Serves ☺ |
| Drinks | World | 2 |
| Nutrition Info ⊛ | | Serving size ⊚ |
| 228 calories | | 1 Glass |
---
INGREDIENTS
For Shake:
1 1/2 tablespoons instant coffee powder
1 large banana, roughly sliced
1/2 teaspoon ground cardamom or cinnamon
2 tablespoons honey/maple syrup/sugar, or as per taste
2-4 ice cubes
2 cups non-fat milk
For Serving:
Whipped cream
Chocolate shavings
Chocolate sauce
Ground cardamom
---
INSTRUCTIONS:
Making Banana Coffee Shake:
Combine the coffee, banana, milk, honey, and cardamom in a blender and blend until smooth.
Transfer to the glasses, and top with whip cream.
Sprinkle chocolate shavings, ground cardamom and drizzle some chocolate sauce.
Serve Immediately.
---
NOTES:
No notes for this recipe.
---
If this recipe helped you, then please spread the word by sharing and
subscribing
to us on YouTube to get more such Recipe Videos.
---
Your feedback is so helpful for me and other MyGingerGarlicKitchen readers. So, for Facebook and Instagram, please mention
@MyGingerGarlicKitchen
or
#mygingergarlickitchen
. I would love to see your photos. :)
---
Author:
Anupama
Recipe Source Link:
https://www.mygingergarlickitchen.com/banana-coffee-shake/
Date Published:
2023-07-28
• • • • • • • • • •