Navratri is a 9 days festival that is celebrated in the honor of the divine Goddess Durga. During these 9 days, devotees worship the different avatars of Goddess Durga for nine days and many Hindu devotees keep fast or vrat.
When fasting, people eliminate certain food items such as some types of grains, onion, garlic, pulses, beans, certain vegetables, and some spices.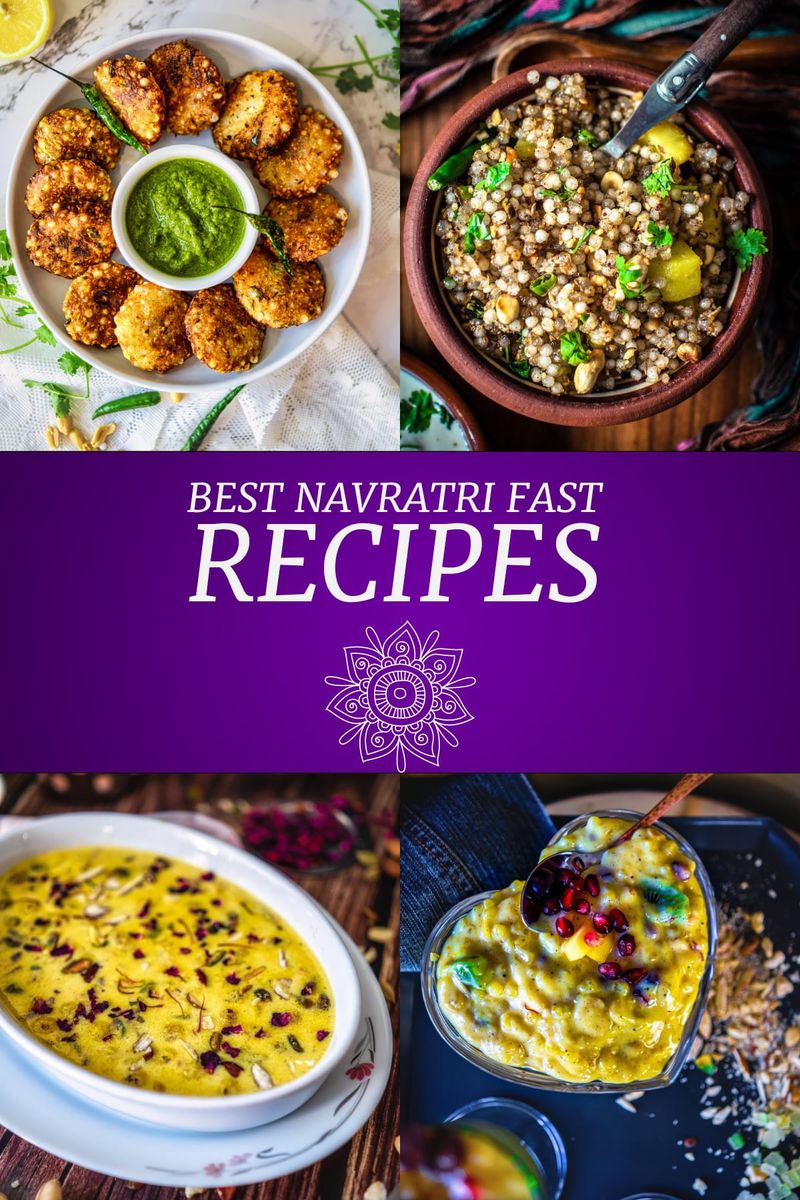 About Navaratri
Navaratri or Navarathri festival is celebrated twice a year, first Chaitra Navaratri which is celebrated at the beginning of spring and second is Sharad Navaratri which is celebrated at the arrival of autumn.
On such days when you are fasting, you don't really have the energy to cook an elaborated meal so all you want is tasty, filler, reviving, and easy-to-make recipes. Who doesn't love some easy and quick fast (vrat) recipes that can be made at home to relish during Navratri season?
So if you are fasting this Navratri, then these 17 amazing and easy-to-follow vrat recipes would make your job easier. They all are a must-try sativk, energizing, and made in just under 30 minutes.
These recipes include delicious snacks, sweets, raitas, juices and smoothies!