Mint Raita – Pudina Raita
---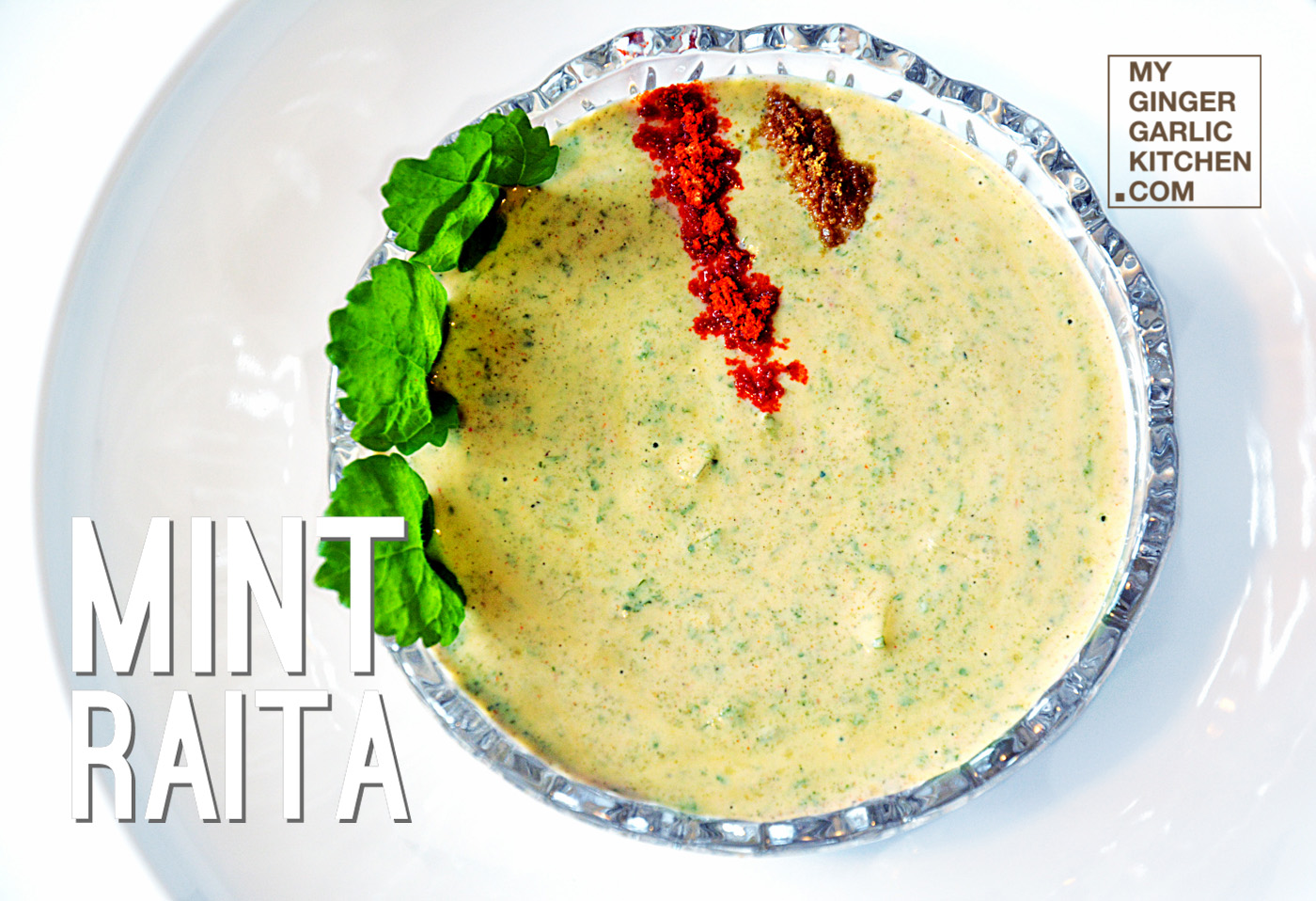 Prep time: 5 mins
Cooking time: 5 mins
Servings: 4
What is Mint Raita?
Mint Raita is a mint condiment made with yogurt. This Indian dish is so flavoursome that is sure to kindle all your senses.
What is so special about Mint Raita?
Mint raita is very a refreshing and flavourful raita. It has a cooling aroma, which refreshes the spiced palette. And it works best to consume in hot summer afternoons. 
How it is served?
It is best served cool, as refrigeration enhances the flavour of Mint Raita. 
Now, let's learn to make this aromatic Mint Raita in 4 easy to follow steps.
[glg_short_divider]
Ingredients:
1 cup chopped fresh mint
1 cup yogurt
1 onion, finely chopped
salt as per taste
2 green chilies, chopped
1 tsp sugar
½ tsp cumin powder
1⁄4 tsp red chili powder
1⁄4 tsp salt
[glg_short_divider]
Method:
Grind the mint leaves, green chili, salt, cumin powder, red chili powder, and sugar into a paste with 2 tbsp yogurt. The mint paste is ready.
Add the mint paste and chopped onion to yogurt. Garnish with mint leaves, chili powder, and cumin powder.
Refrigerate Mint Raita and let the flavour of mint marinate.
Serve Mint Raita cool. This goes perfect with any Biryani or Paratha.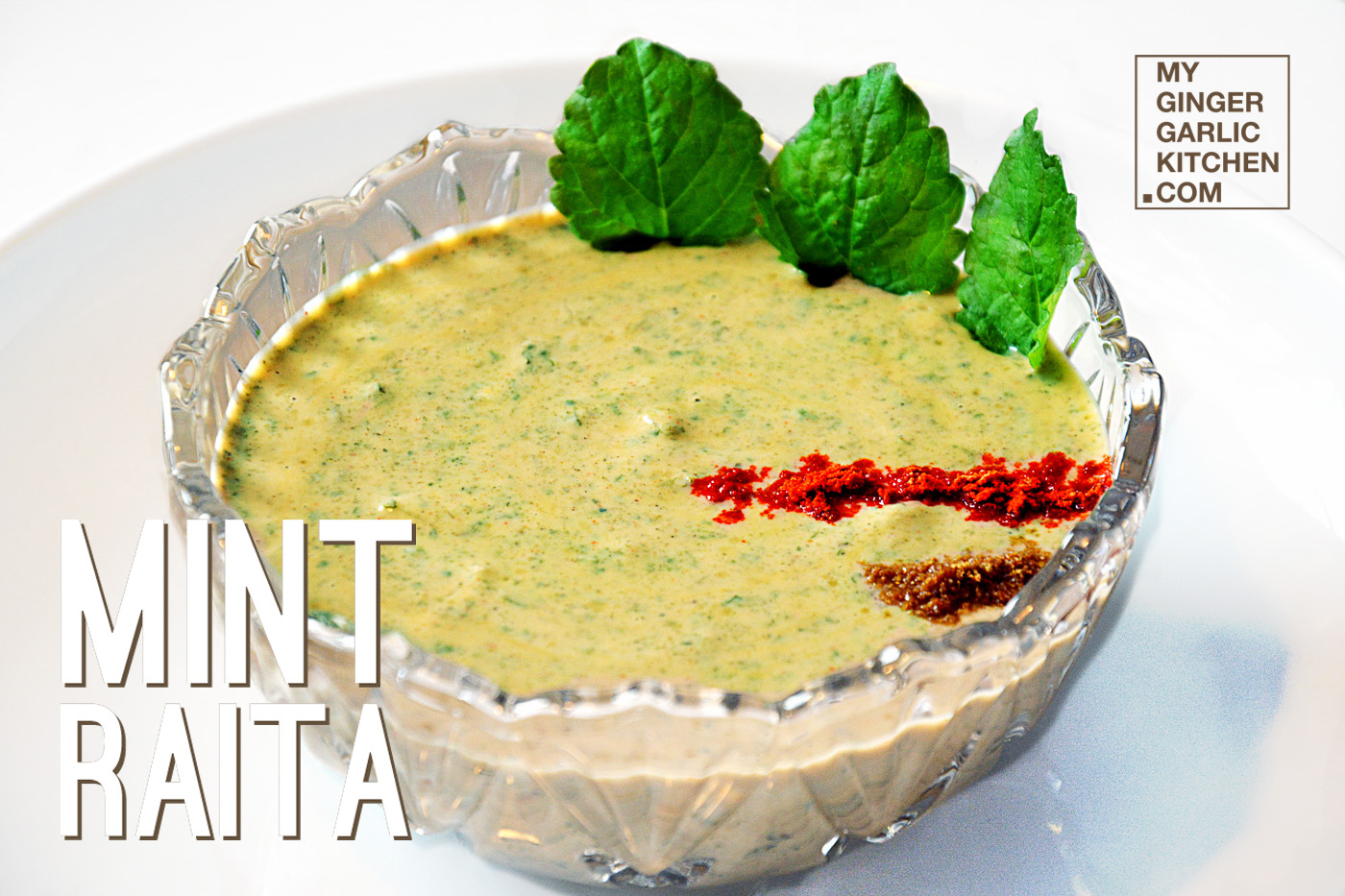 Happy Cooking 🙂
[glg_short_divider]
---
Filed under: Raita Recipes Indian Food, onion
---