This natively sweet Detox Heart Beet Juice is made with beets, carrots, apples, oranges, and lemons. This nutrient-rich healthy juice is full of antioxidants and improves blood flow.
The butterfly counts not months but moments and has time enough. -Rabindranath Tagore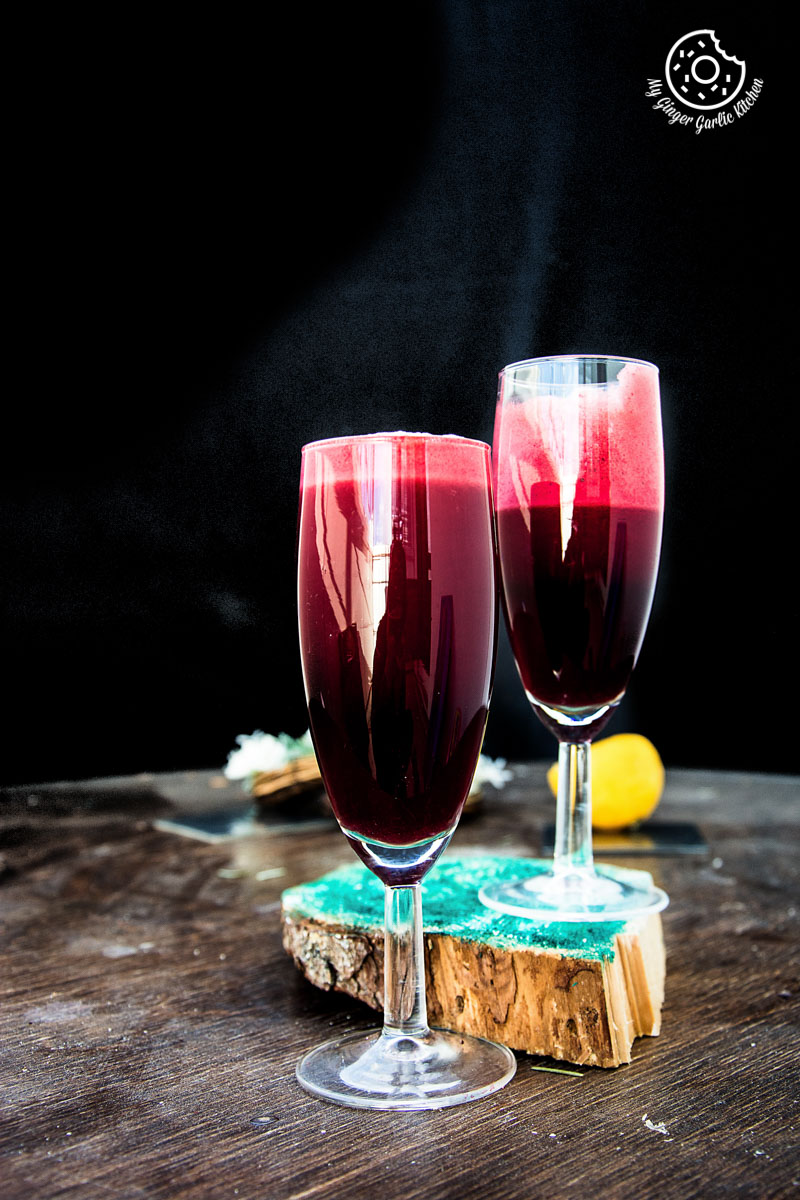 Hello, Everyone!
How are you all doing? I am loving the fact that eventually, the month of March is here, and we have already passed through the 2 months of this year. Sometimes when I think about time, it does really feel like it is flying. But when I sit back, rest, and go through this year's activities, it feels like it is not really going that fast because so many things have happened. And then I realize how the perspective changes the things. With time, you just see it as how much have you lost, or you see it as how much have you gained. This feeling is so amusing.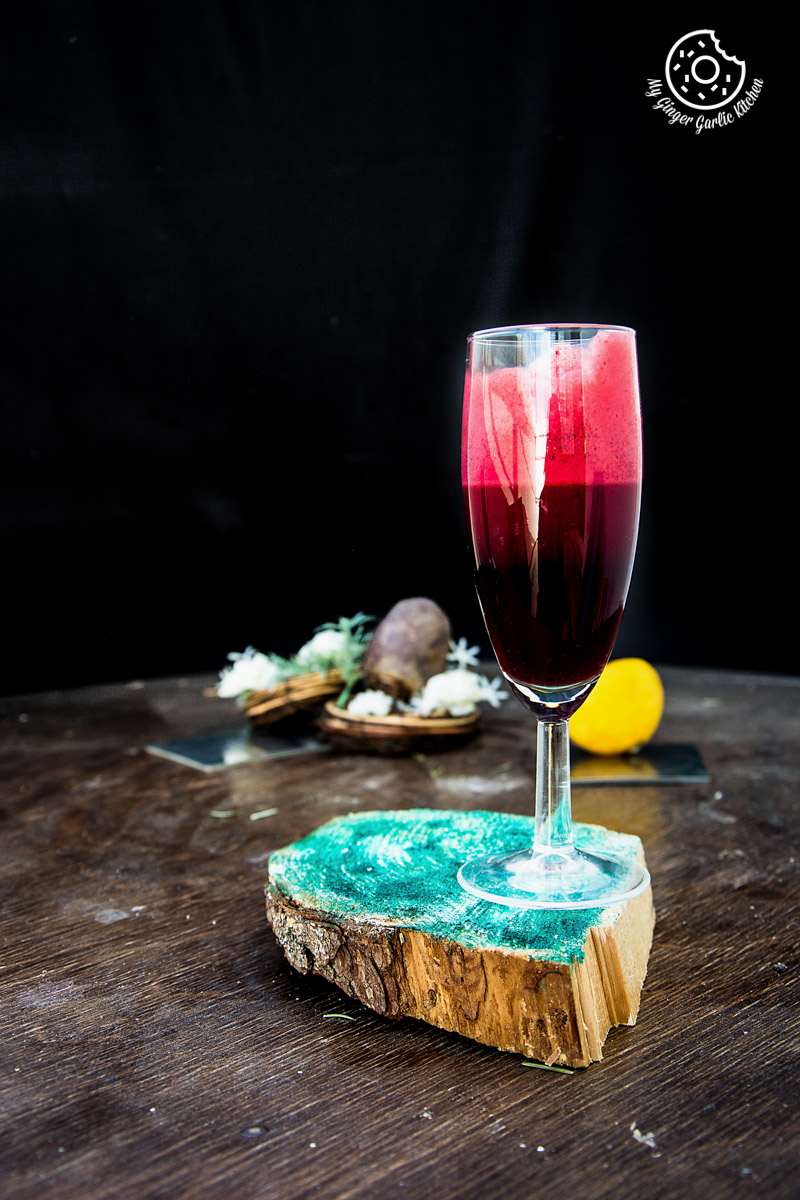 Related: Beetroot Kebab
Talking further about time, this month of March is normally a sunny month here. This month I am planning to have some quality time with her. I have already penned down many fun activities and outings with her for the month of March, and I believe she would enjoy.
Since she is growing soour Mommy-Daughter fun cooking has increased. Like all the other kids of her age, she also leans to sip in the sugar laden drinks and juices. She particularly likes the small-sized juice packs, maybe because they look cool. Once in a while, I am okay with giving her the store-bought juices, but not every day. Anyhow I managed to convince her that sipping sugary drinks every day is not very healthy for teeth, and if she really likes juices then we can make juice at home every day. And she is happy about this. Her favorite juice is 'Apple Carrot Orange Juice', and she enjoys it daily.
When the juicer is out, you know that you have to wash it everyday whether you juice 1 apple or 1 orange. Therefore it is better to make it for everyone at the same time, and take the advantage of drinking it regularly. Thus, hubby dear and I also started drinking our favorite DETOX juices. I would take little 'A's holiday as blessings. 😉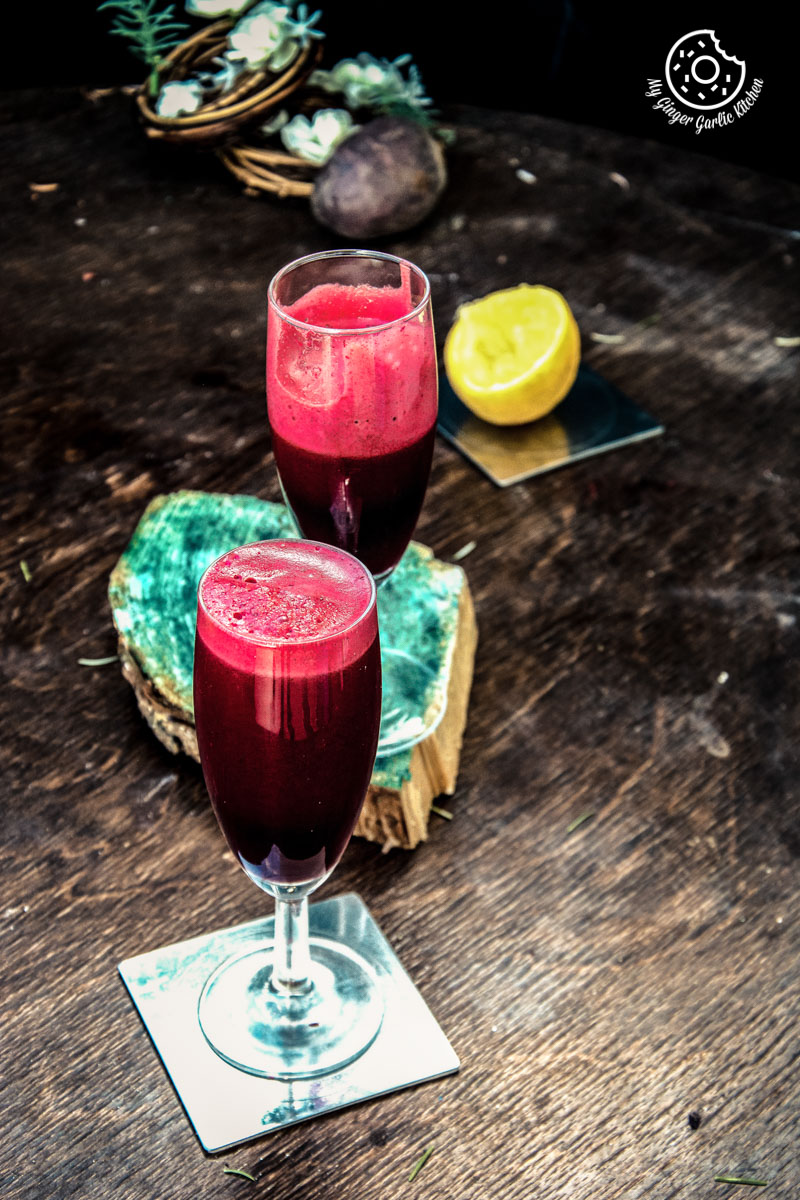 Related: Creamy Carrot Beet Tomato Soup Recipe
I don't know if I have ever told you that it's been almost 5 years since I have stopped buying juices from the store for ourselves. And this was about the time when I bought our juicer. When I bought my juicer, I juiced daily for 6 months and I then I put it in the storeroom. And the funny thing about kitchen gadgets is that they somehow don't come out often once they are gone to the storeroom. 😉
I love juicing but I haven't shared any juice recipes here, so I thought I should share my favorite detox juice recipe with you all. If you also love juicing and looking for a good juicer, then you can read more about some interesting products here.
I love this juice especially because it includes my favorite vegetable; beet. Beets are so full of healthy goodness.
Why would you love this juice?
*If you love raw juices, then you'll surely love this juice.
*If you love beets, then you'll surely love this juice.
*If you love drinks in hot pink color, then you'll surely love this juice.
Is beet Detox Heart Beet Juice healthy?
Yes, it is super healthy. Some research shows that the Beet juice helps to lower the blood pressure and improves overall heart health. Of course, only those people need an excuse to do things who don't want to do it. Well, I don't need any excuse to drink this beet juice, despite what all the studies say. We all know that drinking freshly squeezed juice is always better than the sugar-laden preservative-stuffed store bought ones. Isn't it? 🙂
I usually make this natively sweet juice with beets, carrots, apples, oranges, and lemons. You can also add ginger and some herbs such as cilantro, parsley or mint for that extra herby punch. Another plus is that kids love veggies and fruits in this form. 🙂
Related: Beetroot Falafel
Pink and White Refreshing Watermelon Lemonade
How To Make Perfect Indian Summer Drink – Jal Jeera / Jal Jira Recipe Video
Green Tea Watermelon Detox Smoothie Recipe
How To Make Detox Heart Beet Juice | Video Recipe

[Recipe]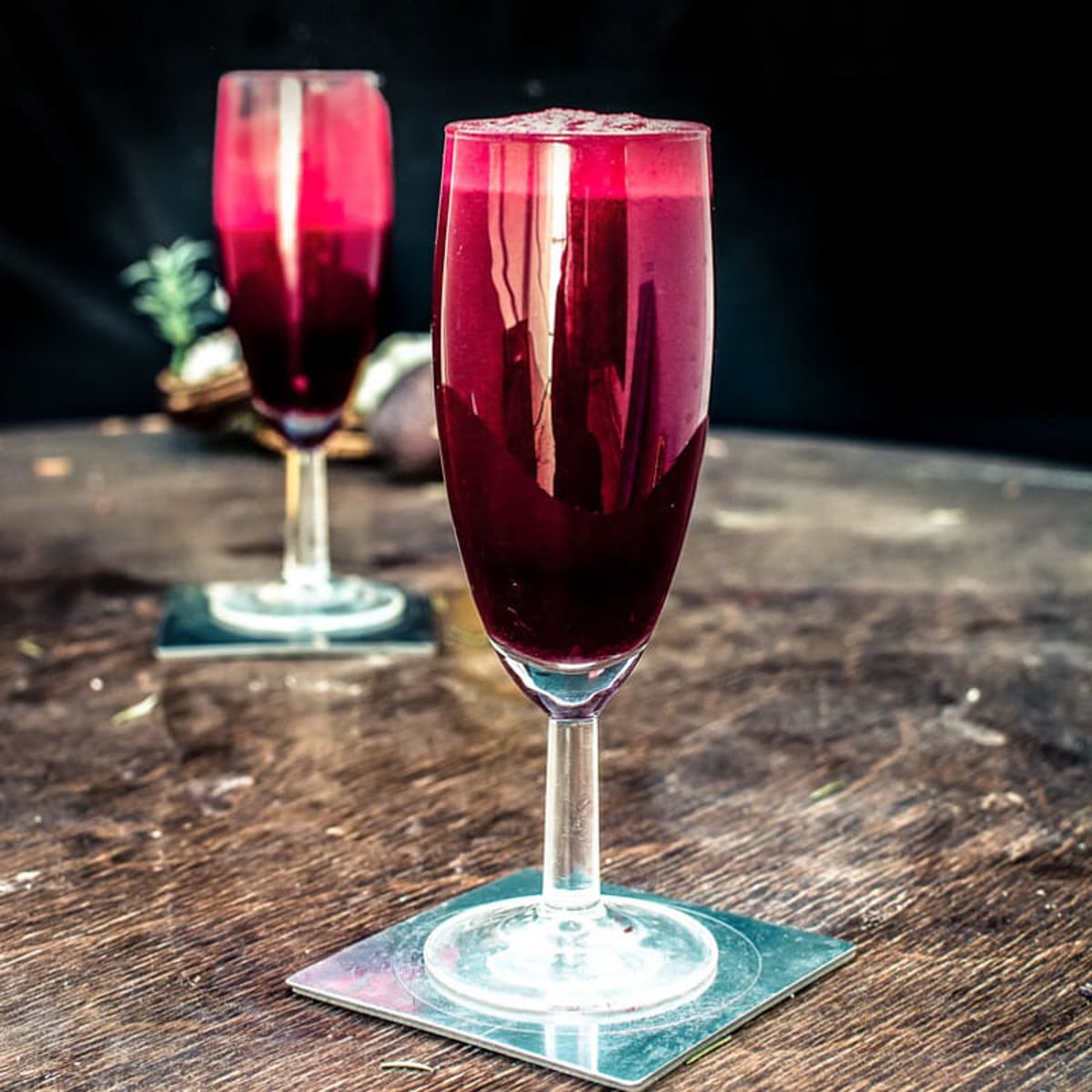 This natively sweet Detox Heart Beet Juice is made with beets, carrots, apples, oranges, and lemons.
---
★★★★✰
(Rating:
4.3
from
72
reviews)
---
| Prep time 🕐 | Cook time 🕐 | Total time 🕐 |
| --- | --- | --- |
| | | 1 hours 20 mins |
| Category ☶ | Cuisine ♨ | Serves ☺ |
| Main | Indian | 2 |
| Nutrition Info ⊛ | | Serving size ⊚ |
| 15 calories | | 1 serving |
---
INGREDIENTS
For Detox Heart Beet Juice:
3 large beetroots, stem removed and washed
2 medium-sized apples washed, cored and cut into squares
2 large carrots washed, stem removed cut 2 inch pieces
1 large orange, peeled
juice of half lemon
---
INSTRUCTIONS:
How to Make Detox Heart Beet Juice:
Put beets, apples, carrots, orange into a juicer and juice.




Add lemon juice and stir well.




Pour into serving glasses.




Enjoy healthy and fresh detox juice.



---
WATCH VIDEO:
---
NOTES:
You can also add ginger and herbs to this juice.
---
If this recipe helped you, then please spread the word by sharing and
subscribing
to us on YouTube to get more such Recipe Videos.
---
Your feedback is so helpful for me and other MyGingerGarlicKitchen readers. So, for Facebook and Instagram, please mention
@MyGingerGarlicKitchen
or
#mygingergarlickitchen
. I would love to see your photos. :)
---
Author:
Anupama
Recipe Source Link:
https://www.mygingergarlickitchen.com/how-to-make-detox-heart-beet-juice-video-recipe/
Date Published:
2019-10-23
• • • • • • • • • •