Detailed Roasted Beetroot Falafel Recipe With Green Tahini Dip | Beet Falafel For Lunch Recipe with step by step video tutorial. These Roasted Beet Falafels are totally delicious and are packed with healthy goodness and full of classic Middle Eastern flavors. And this green mildly spicy tahini goes just perfectly well with these bright red jewels.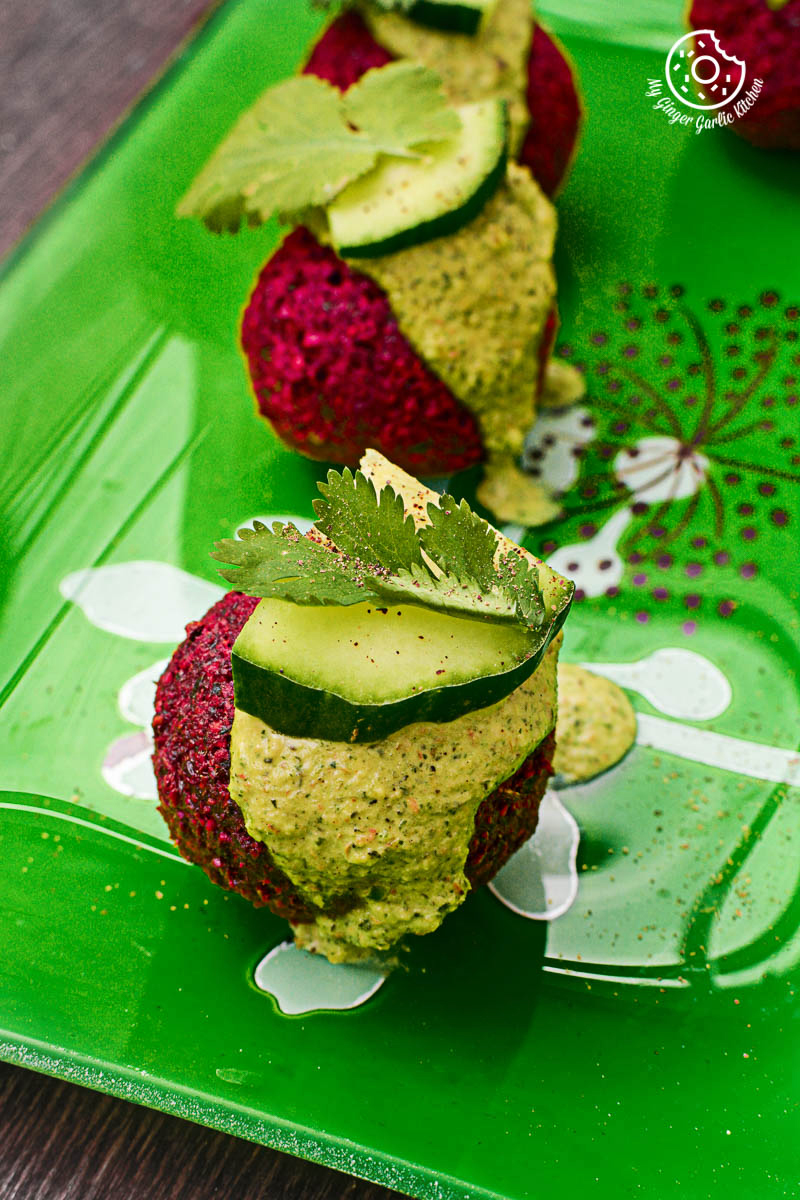 Ready for something warm: Happy Tuesday! So guys, do you still like all things warm and cozy in April? Well, if you ask me, I still do.
Weekend fun: So with today's start of week post I have something warm and exotic to share with you. Beginning of week? Yeah I know it's not Monday. This is Tuesday and the beginning of the week for me! 😉 This whole weekend was kinda merrymaking weekend for me. So many birthday surprises for me from Daddy and Adoria. Oh, I almost forgot to tell that it was my Birthday yesterday. And yes, Adoria's birthday is coming this week too.
Birthday Week: So this week is a Birthday week in our family. Not to mention that this week is really tough on Abhishek's pocket. 😉 And he says, "After all I am celebrating the reason for my happy life with my two favorite precious girls. So no worries even if my pocket gets light — but remember this offer is valid for this week only!" 😉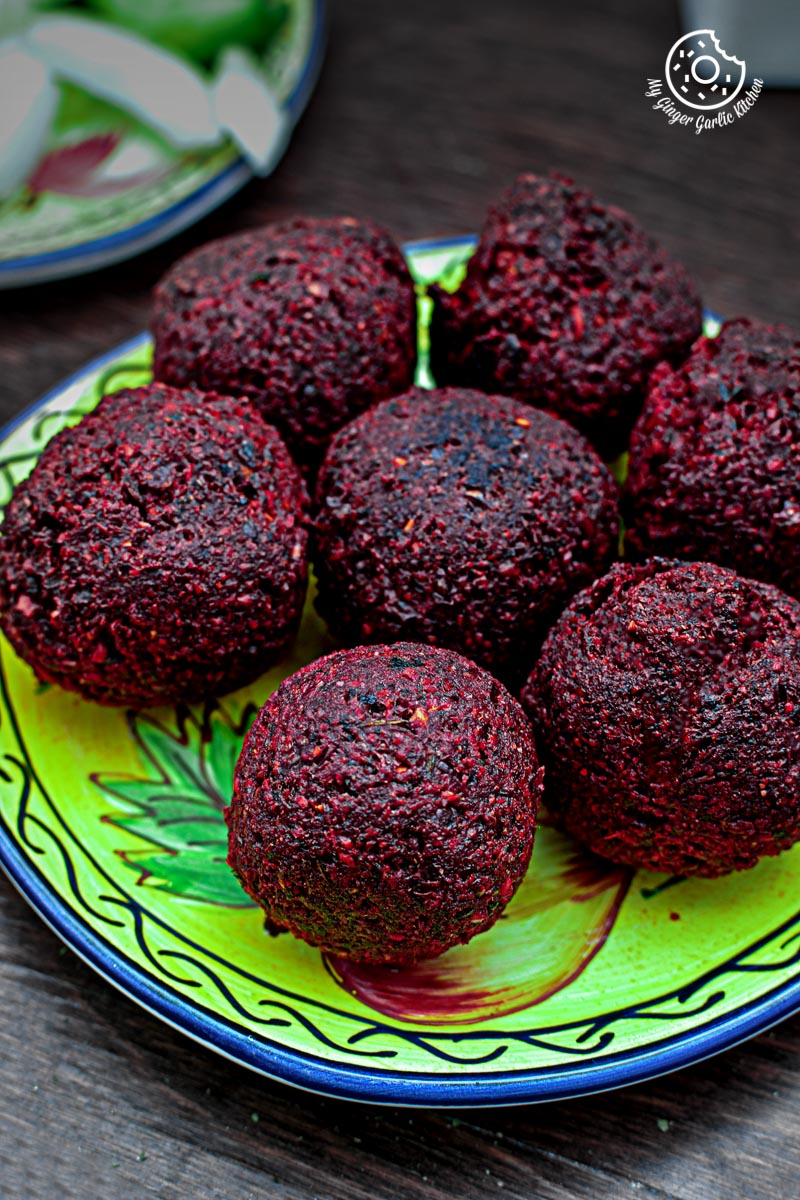 Adoria's plans: For me, this time it was a very special birthday because for the first time in my life my own little daughter wanted to celebrate it more than me. What else I can ask for. So Adoria said, she wants to celebrate my birthday her way. She was just super excited for that! She did all my birthday planning with her Daddy dear.
And you know the funny and awe-inspiring gesture of hers, she said: "Mamma, you don't worry. I will cut the cake for you on your birthday." How lucky I am to have a daughter who wouldn't even let me even cut my birthday cake considering it's work. Hahaha, or may be I misunderstood that! I think she just wanted to make sure that she gets the biggest slice of the cake 😉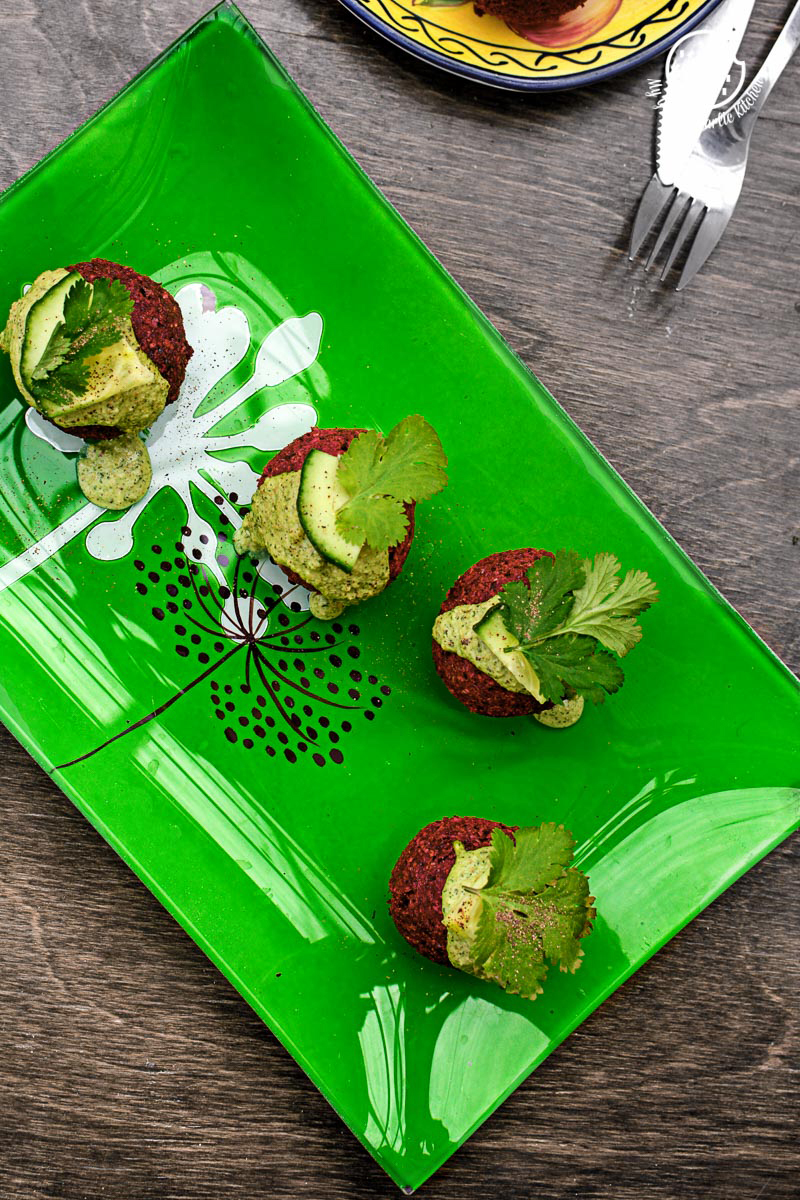 How time flies: Oh gosh, how time flies. This is her 4th Birthday and feels like she is already a BIG girl. I still remember the day she was born.
Double birthdays are double fun: My due date was in first week of May, but she couldn't wait any longer and decided to come out a little early in April. I guess the reason was that she thought if she would come out on Mom's birthday week then we could always have a loooong celebration on our birthdays. And I think she was so right. It's altogether a different feeling for me on my birthdays after she was born. I usually am not so excited on my birthdays anymore because I just keep thinking about her Birthday.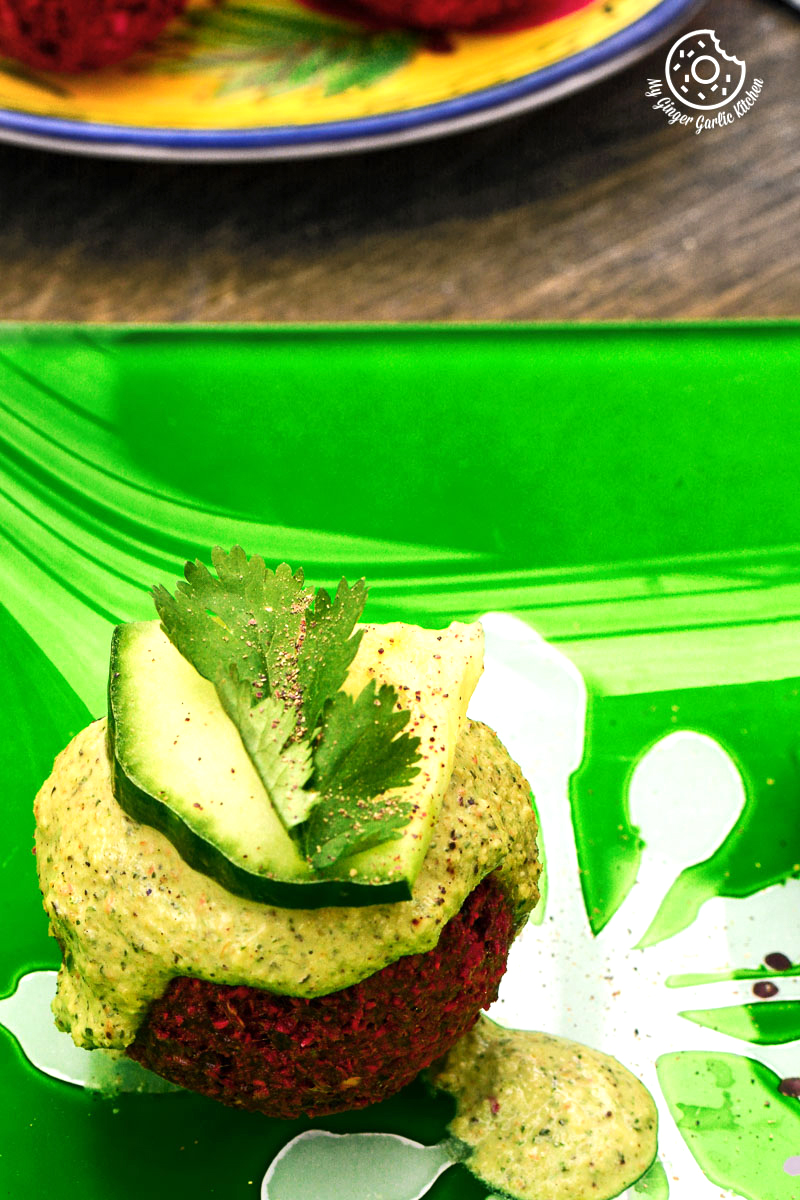 I assume that's the evolution process. Nature always gives importance to younger ones. And it gives motherly instincts to mothers as soon as their baby is born. Thus, the kids become their first priority. And that's why they say once a mother always a mother.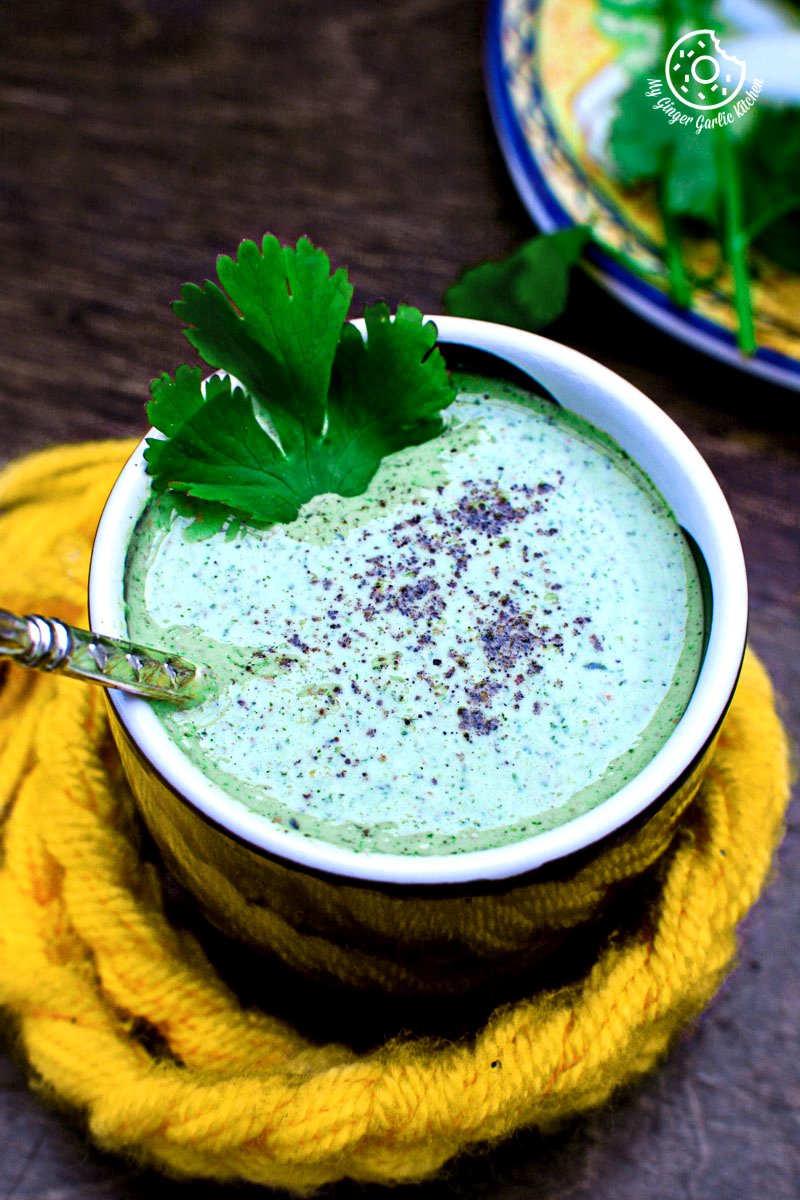 Roasted beets are the winner: Okay! So now let's talk about my today's recipe — Roasted Beet Falafel With Green Tahini Dip. I have been dying to share these falafels with you.
I mean, I am always so thrilled to share all my recipes with you, but today's recipe is kind of special. This Middle Eastern food is popular and does not need any introduction.
Process of tradition falafel: If by chance you are unfamiliar with falafels, they are middle eastern street food. Traditionally, they are fried and then wrapped in pitas with some fresh veggies and drizzled with some tahini sauce. The base of the falafel balls is made with chickpeas and tahini and fresh herbs. You just fry them, and the most delicious thing is ready to devour.
Full of deliciousness: Absolutely divine and addicting vegan food is ready. Yes, they are vegan. They are gluten-free too if you omit bread crumbs and use gluten free alternatives.
Related: Super Moist Mini Chocolate Beetroot Cake + Muffins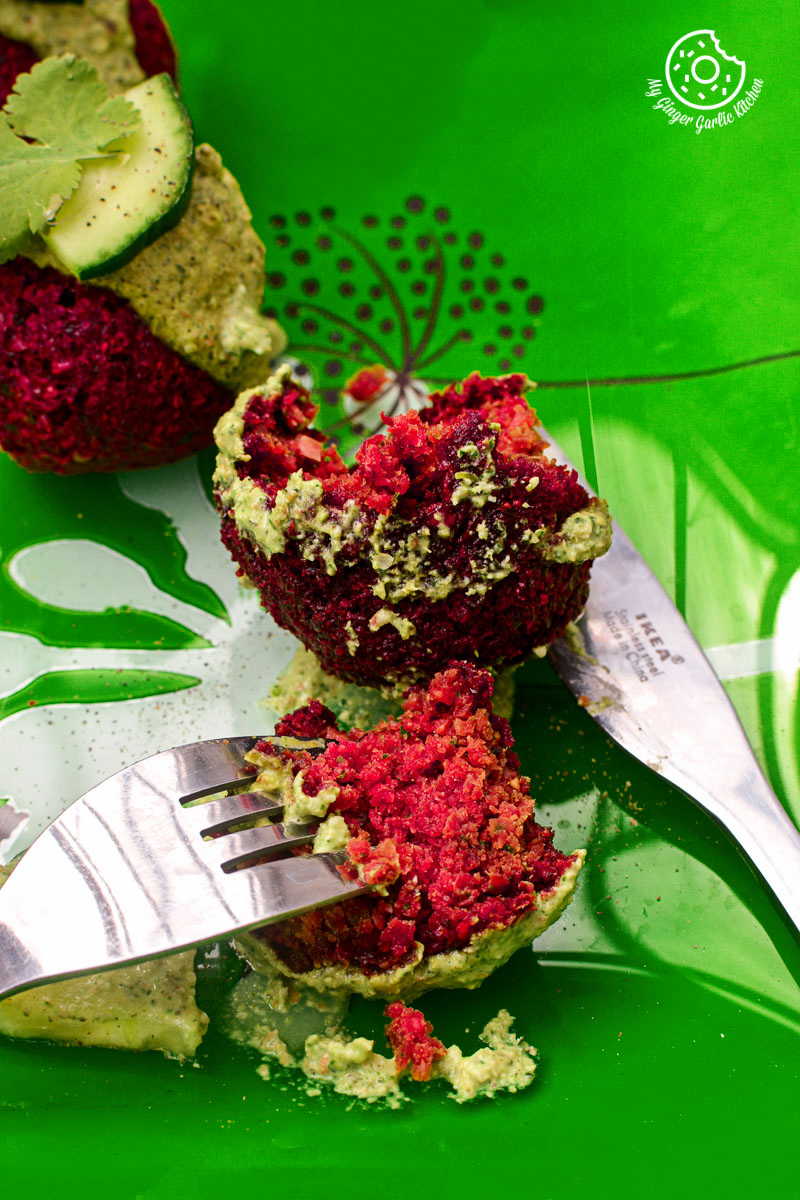 Healthier and full of exotic flavours: These Roasted Beet Falafels are everything a delicious + healthier meal needs. I am personally not in the favour of fried food, but with some things I can't really go for alternatives. And falafel is one of such dishes. But I found an healthy and super delicious alternative. Though I did not bake them, but I fried them in combo of olive oil + rapeseed oil. Which gave them so much flavor and good health. Plus they're healthier! Two, we are celebrating something super fun!
Related: Spiced Fenugreek Beetroot Baked Mathri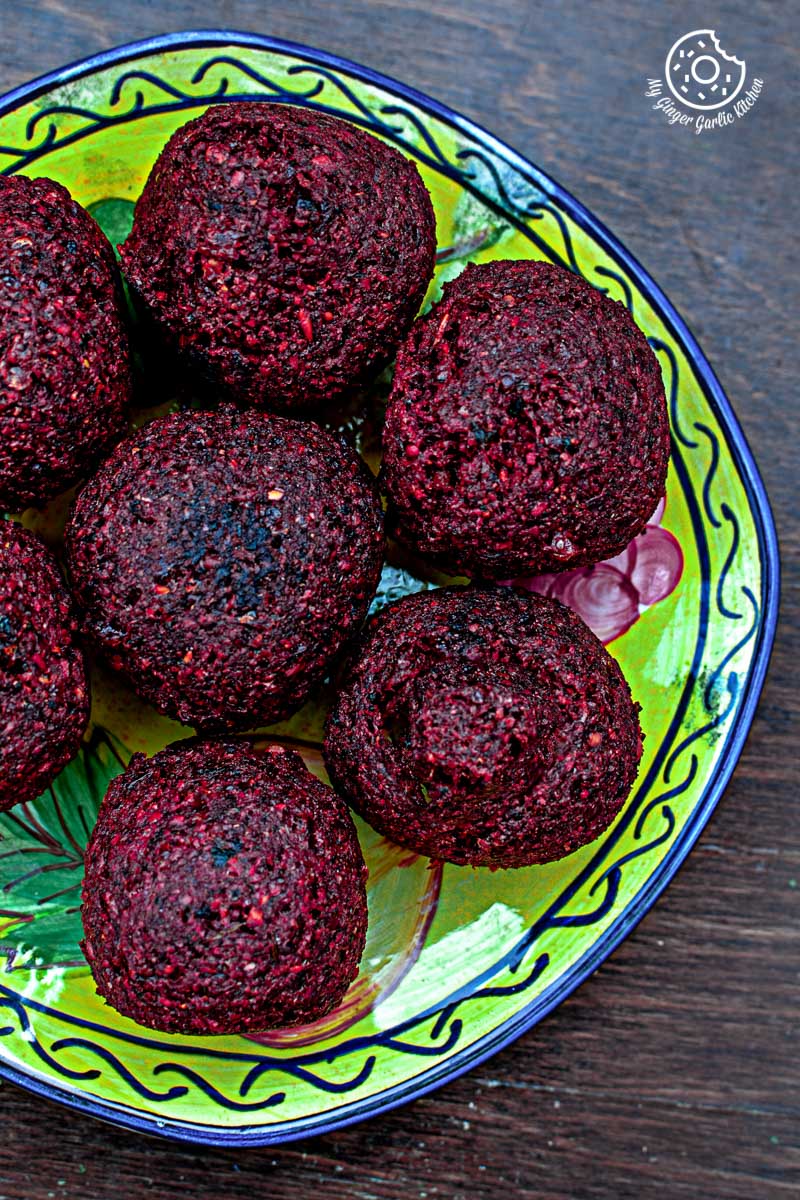 And these Roasted Beetroot Falafels are totally good for us. They are packed with healthy goodness and full of yummy + classic Middle Eastern flavors. And yes, this green tahini goes just perfectly well with these bright red jewels. If you think you can't have falafels without some fresh pitas, then you can surely pair them with some homemade pitas. I just love them as they are. Yum! Roasted Beetroot falafels are the bestest.
My version: Today I made my own delicious and healthier version of this famous dish. I added beetroots to my falafel and paired them with a special green tahini sauce and little veggies. OH, OH, I am totally in love with this tahini. Now you can see why I am thrilled about this recipe.
Related: Beetroot Lemonade
How I made them: For my falafel, I used a mix of chickpeas, roasted beetroots, tahini paste, garlic, onions, salt, cumin powder, cilantro and parsley. Add everything into a food processor and then pulse until you have a finely chopped mixture. Added some bread crumbs and processed again. Rolled the mixture into cute little balls and then fried them on medium heat to get a crisp perfection. Done. So easy and full of protein.
Green Dip is really something: Now something about the green tahini dip. I LOVE this dip, it's a mix of mint, coriander, pepper, salt, tahini, and yogurt. This dip is so good and you sure can use this to accompany any of your favourite snacks without a doubt. And then you just arrange these on a plate, drizzle with green dip and begin to devour.

Here is the Roasted Beetroot recipe I have shared earlier.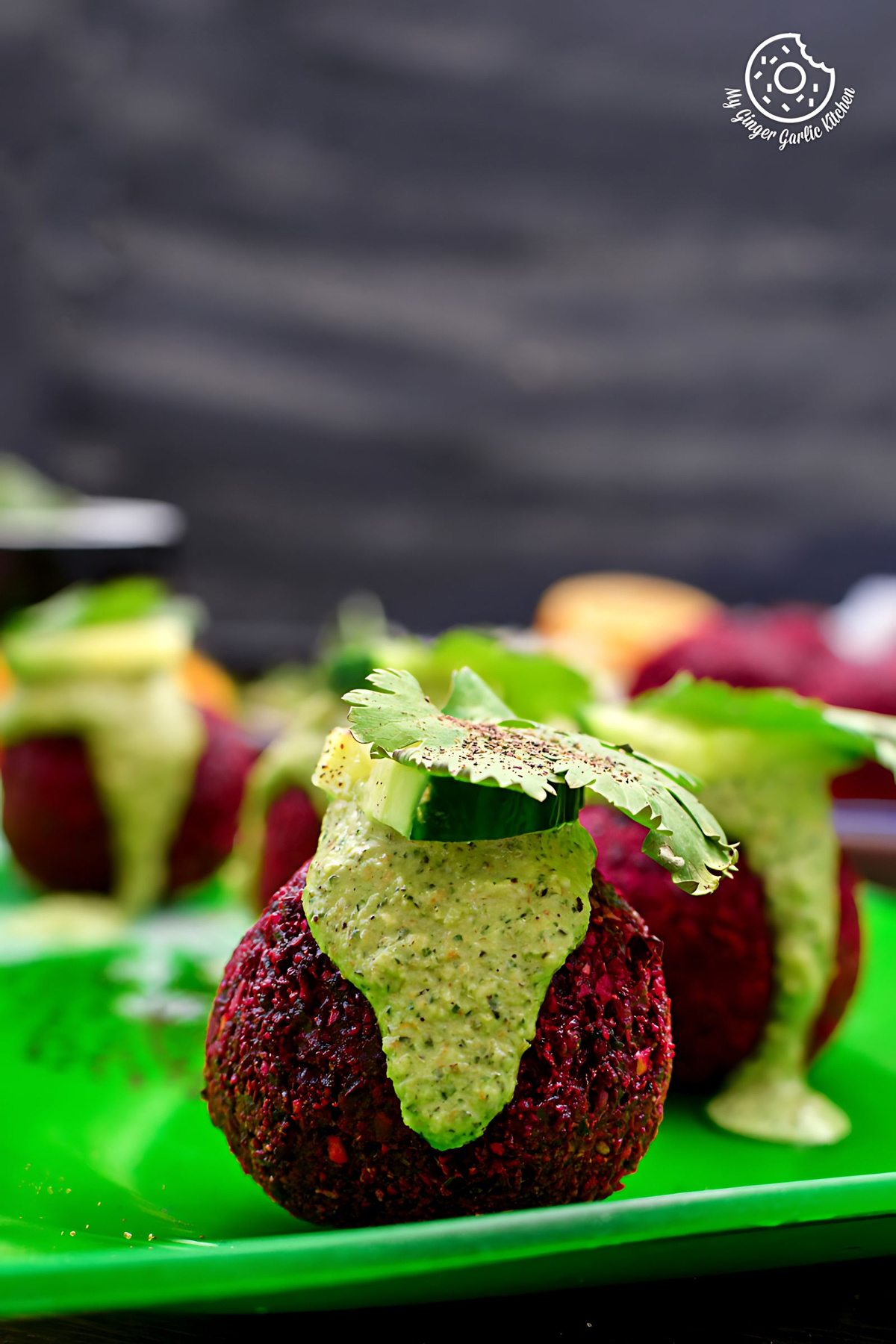 You can get more beetroot recipes here:
Beetroot Duppad – Beetroot Split Flatbread
Roast Beetroot Falafel Recipe + Green Tahini Dip

[Recipe]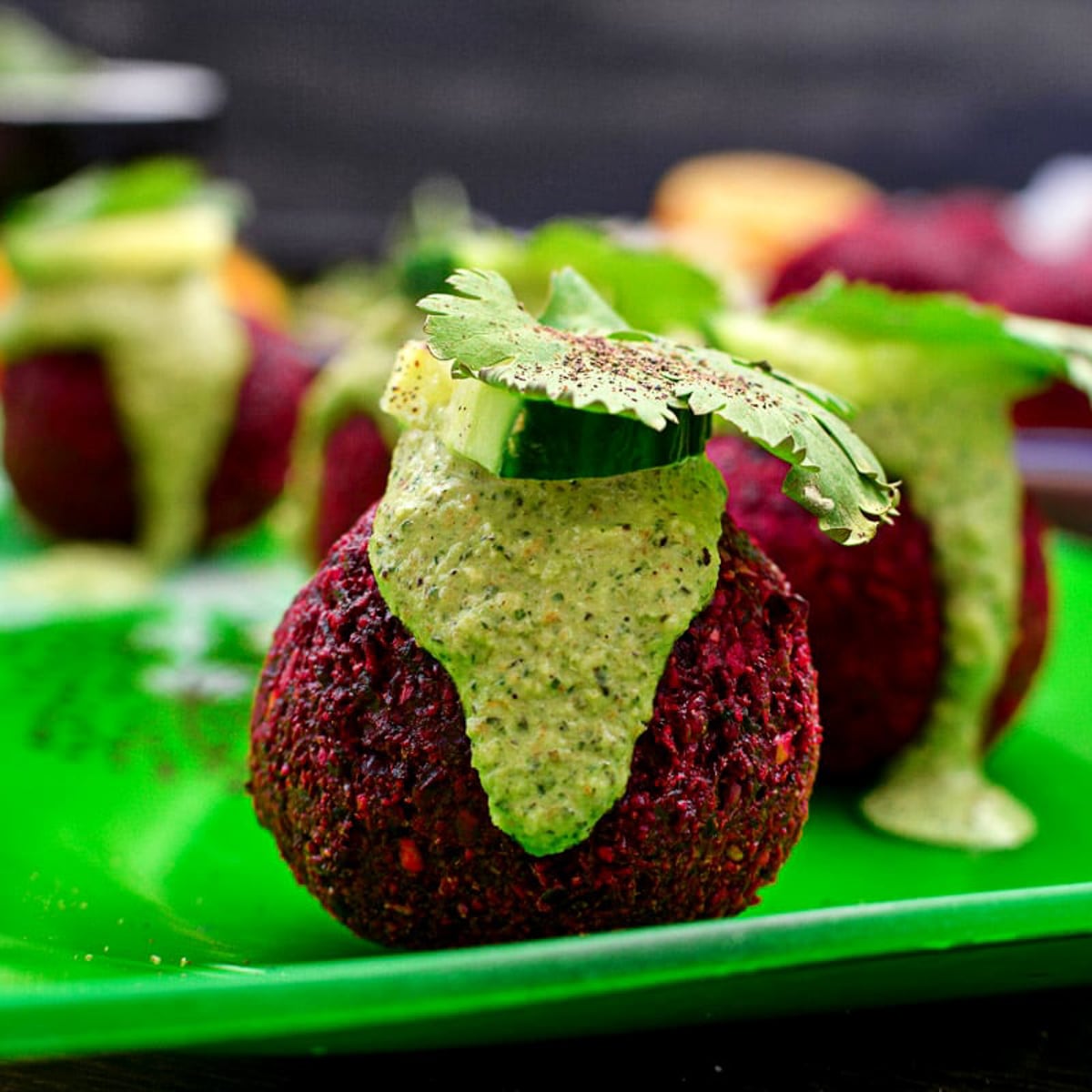 Easy to make delicious Roast Beetroot Falafels are packed with healthy goodness of Middle Eastern flavors. Green Tahini Dip is bonus with this recipe video.
---
★★★★✰
(Rating:
4.1
from
133
reviews)
---
| Prep time 🕐 | Cook time 🕐 | Total time 🕐 |
| --- | --- | --- |
| | | 40 mins |
| Category ☶ | Cuisine ♨ | Serves ☺ |
| Snacks | Middle Eastern | 20 |
| Nutrition Info ⊛ | | Serving size ⊚ |
| 147 calories | | 1 serving |
---
INGREDIENTS
For Tahini Paste //
1 cup sesame seeds
olive oil - 2 tbsp or as needed
For Green Tahini Dip //
Cloves, crushed - 2
Coarsely chopped, cilantro - ¼ cup
Coarsely chopped fresh parsley - ¼ cup
Ground pepper - ⅓ tsp
Salt to taste
Tahini - 2 tbsp
Natural yogurt - ½ cup
For Beet Falafel //
Garbanzo beans/chickpeas, soaked in water overnight - 2 cup
Roasted beet - 1 cup
Onion, diced - 1
Fresh parsley + cilantro - 1 cup
Garlic cloves - 4 large
Cumin powder - 2 tsp
Bread crumbs - 5 tbsp or more as needed
Salt to taste
Baking soda - ¼ tsp (optional)
Tahini paste - 3 tbsp
Green chilies, chopped - 2
---
INSTRUCTIONS:
Making Tahini Paste //
Toast raw sesame seeds until they are lightly colored and fragrant, about 5 minutes.




Place the sesame seeds in a grinder and grind until the sesame seeds form a crumbly paste.




Add 2 tbsp olive oil and process for 1 minute or, until the mixture forms into thinn and fairly smooth paste. Add more oil if needed.




Transfer the tahini to an airtight container and store it in the refrigerator for a month or longer. If the mixture separates, stir the tahini to redistribute the oil.



Making Green Tahini Dip //
Pulse garlic, cilantro, mint, pepper, salt, tahini paste and yogurt in a food processor until similar in texture to pesto.




Gradually drizzle in some water and process, adding more water to thin if needed, until dip is light green and the consistency of sour cream.



Making Roasted Beet Falafel //
Drain and rinse the chickpeas well.




Pour them into your food processor along with garlic, onion, parsley, cilantro, roasted beets, salt, cumin, baking soda, and green chili together in a food processor and pulse until coarse and holds together when pressed.




Add bread crumbs and process again.




Transfer mixture to a bowl.




With damp hands, shape then into lemon sized balls. This mixture would make 20 balls.




Heat oil over medium heat.




Once hot, drop falafel balls and fry for a few minutes on each side, or until golden brown. Fry only 4-5 balls at once.




Once golden, drain them on paper towels.




Drizzle falafel balls with green tahini dip. Garnish with cucumber and cilantro leave.




Sprinkle some ground pepper and squeeze some lemon juice. Enjoy!



---
WATCH VIDEO:
---
NOTES:
I did not refrigerate falafal balls. But if you wish, you can refrigerate these balls for 30 minutes before frying.
---
If this recipe helped you, then please spread the word by sharing and
subscribing
to us on YouTube to get more such Recipe Videos.
---
Your feedback is so helpful for me and other MyGingerGarlicKitchen readers. So, for Facebook and Instagram, please mention
@MyGingerGarlicKitchen
or
#mygingergarlickitchen
. I would love to see your photos. :)
---
Author:
Anupama
Recipe Source Link:
https://www.mygingergarlickitchen.com/roasted-beet-falafel-green-tahini-dip-video/
Date Published:
2019-10-10
• • • • • • • • • •