When most people think of chicken pizza, they think of BBQ Chicken pizza. But that's a polarizing dish; you either love it or you hate it, with no in between.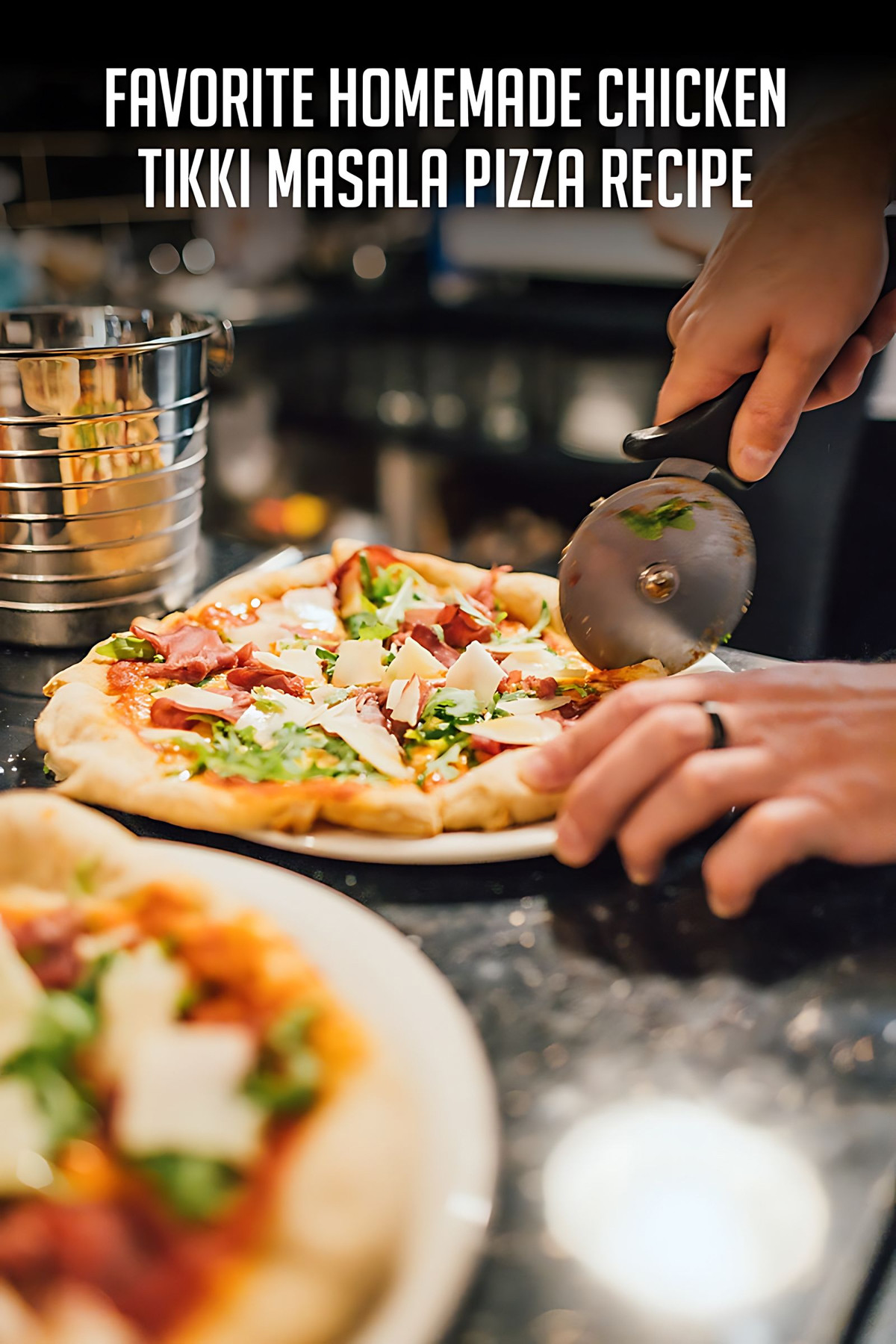 But you know what almost everybody who has tried it, loves it. Chicken Tikki Masala Pizza is packed with all the protein and flavor of a BBQ Chicken recipe but eliminates the controversial sweet BBQ sauce in favor of something spicier and savorier – which generally work better on pizza that sugary sweet.
And while the BBQ chicken pizza from your local pizzeria might be nothing more than regular cheese pizza with a few slices of chicken thrown on top and a drizzle of BBQ sauce, we've found that the best chicken pizza recipes make ample use of healthy ingredients and fresh vegetables like cilantro, red onions and mushrooms. Throwing some olives and peppers on there often work too.
If you are vegetarian, you can simply make this Paneer Tikka Pizza using .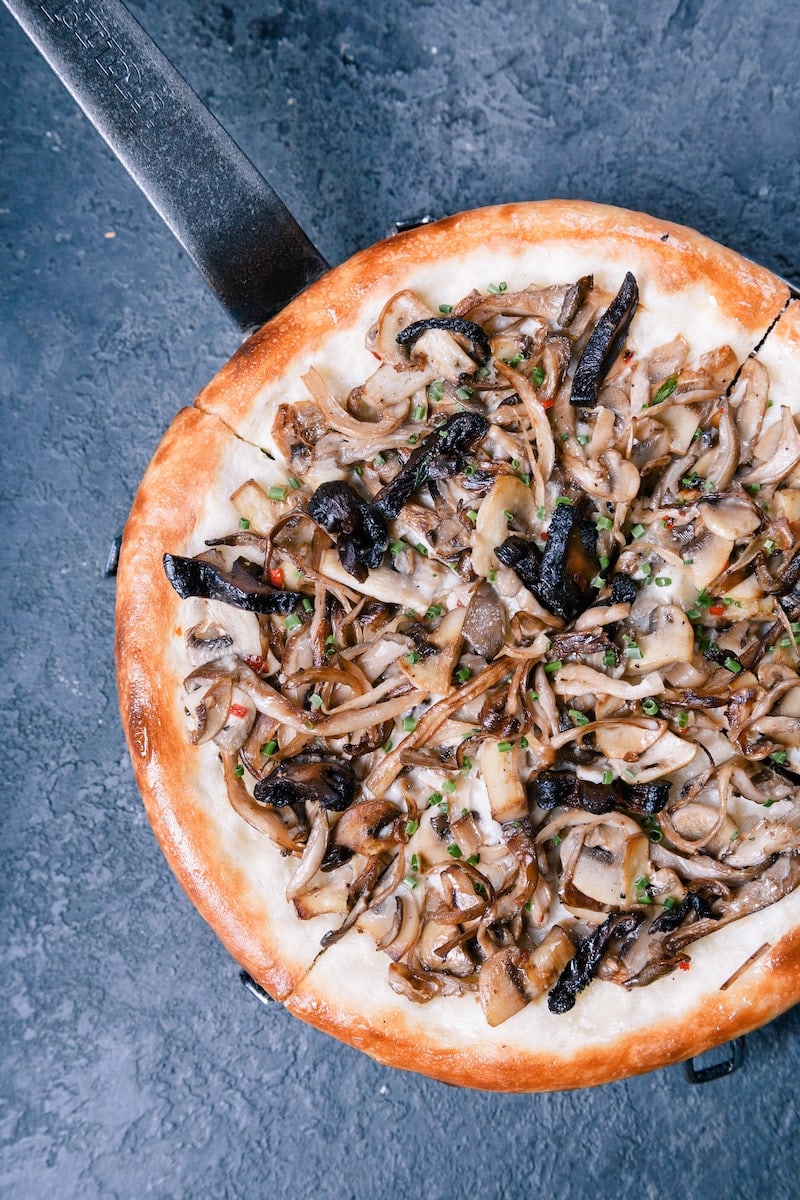 Image Source: Unsplash.com
Here's our favorite Chicken Tikki Masala Pizza Recipe.
You can also try these other delicious other delicious homemade pizza recipes I have shared earlier:
---
Favorite Homemade Chicken Tikki Masala Pizza Recipe

[Recipe]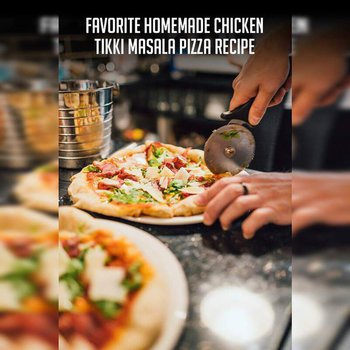 Homemade Chicken Tikki Masala Pizza is packed with protein and taste of a BBQ Chicken that removes sweet BBQ sauce in favor of something spicier and savorier.
---
★★★★✰
(Rating:
4.6
from
5
reviews)
---
| Prep time 🕐 | Cook time 🕐 | Total time 🕐 |
| --- | --- | --- |
| | | 1 hours 5 mins |
| Category ☶ | Cuisine ♨ | Serves ☺ |
| Dinner | Indian | 6 |
| Nutrition Info ⊛ | | Serving size ⊚ |
| 381 calories | | 1 pizza |
---
INGREDIENTS
For the Crust //
1 1/3 cups warm water
2 1/4 tsp instant yeast (1 packet)
1 Tbsp sugar
2 Tbsp olive oil
3/4 tsp salt
3 1/2 cups all-purpose flour
For The Toppings
12 ounces chicken breast, cubed
2 tbsp butter
2 cloves garlic
1 tsp salt
1/3 cup olive oil
½ chopped onion
1 cup mozzarella cheese
Chopped Cilantro
½ cup tomato sauce
For Seasoning //
1 tsp ground cumin
1 tsp ground cayenne pepper
1 tsp ground garam masala
1 tsp minced fresh ginger
1/2 tsp salt
1 tsp ground black pepper
1 tsp lemon or lime juice
---
INSTRUCTIONS:
How to Make the Dough
Mix warm water, yeast, and granulated sugar together in mixing bowl. Cover and allow to rest for 5 minutes.
Add olive oil, salt, and flour and mix for 2-3 minutes using wooden spoon or mixer.
With flour-coated hands, remove dough and place on floured cutting board. knead the dough. When done, it should be springy and bounce back when you poke it with your thumb. (See more on the process).
Place the dough back in the bowl and coat lightly with olive oil. Cover with plastic wrap and let it rise on the counter for 1 hour.
Lightly coat pizza stone with olive oil. Take half the dough and shape it into round pizza shape on the pizza stone. (Click here to learn more about why a pizza stone is necessary for great pizza here).
How to Make The Pizza //
Mix seasoning ingredients together in a small bowl.
Coat the chicken with one half of seasoning mix. Sear chicken on stove for 5 minutes.
Melt butter in a small saucepan. Sauté the garlic.
Add tomato sauce mix well and another half of seasoning mix. Add salt.
Simmer until the sauce thickens. Add chicken and mix.
Pre-heat the oven to 450F.
Sprinkle cheese. Place chicken evenly on crust. Top it with the sliced onions and chopped cilantro.
---
NOTES:
No notes for this recipe.
---
If this recipe helped you, then please spread the word by sharing and
subscribing
to us on YouTube to get more such Recipe Videos.
---
Your feedback is so helpful for me and other MyGingerGarlicKitchen readers. So, for Facebook and Instagram, please mention
@MyGingerGarlicKitchen
or
#mygingergarlickitchen
. I would love to see your photos. :)
---
Author:
Anupama
Recipe Source Link:
https://www.mygingergarlickitchen.com/favorite-homemade-chicken-tikki-masala-pizza-recipe/
Date Published:
2023-07-24
• • • • • • • • • •