There's nothing like homemade ice cream. They can make everyone drool. Isn't it? And why not? Chilled, creamy and luxurious ice cream is a necessary thing for any time of the year. Isn't it? 
These 6 quick and easy no-churn Ice Cream Recipes are very simple and delicious. There is no egg involved in making easy ice icy treats. Condensed milk is the secret ingredient behind these ice cream's incredibly creamy texture.
All these homemade no-churn ice cream recipes are made without an Ice Cream Maker. You only need a hand blender to make these wonderful ice cream recipes. Yes, you heard me right. Now you don't need an ice cream maker to cook up a delicious icy treat! Check out the these treats below, or: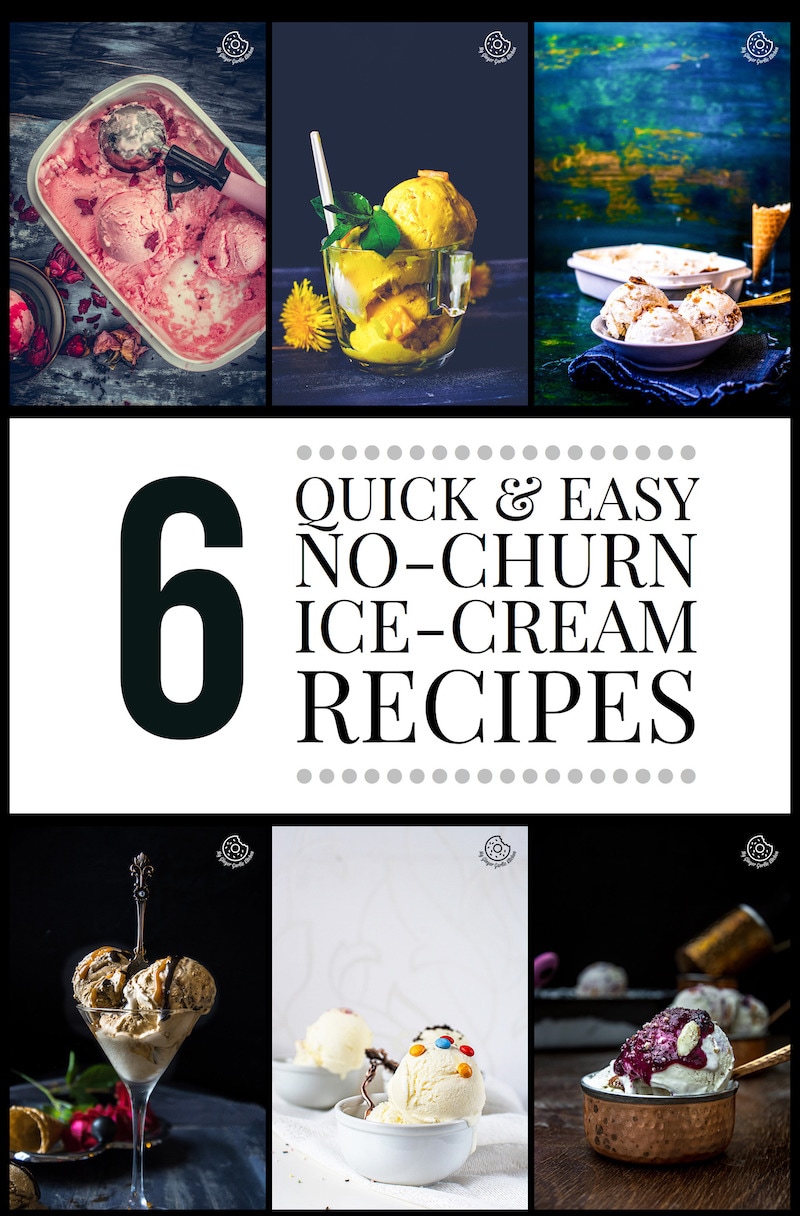 Whether you're in the mood for creamy vanilla bean ice cream or fruit-flavored ice cream, we've got you covered with our easy no-churn recipes. So, what are you waiting for?? Try these icy treats and do let us know how you like them.
Can you believe this creamiest and dreamiest tropical mango ice cream is made without an ice cream maker? It's true. This summer blockbuster recipe makes a super creamy and classic ice cream full of original fresh mango flavors. You can check out .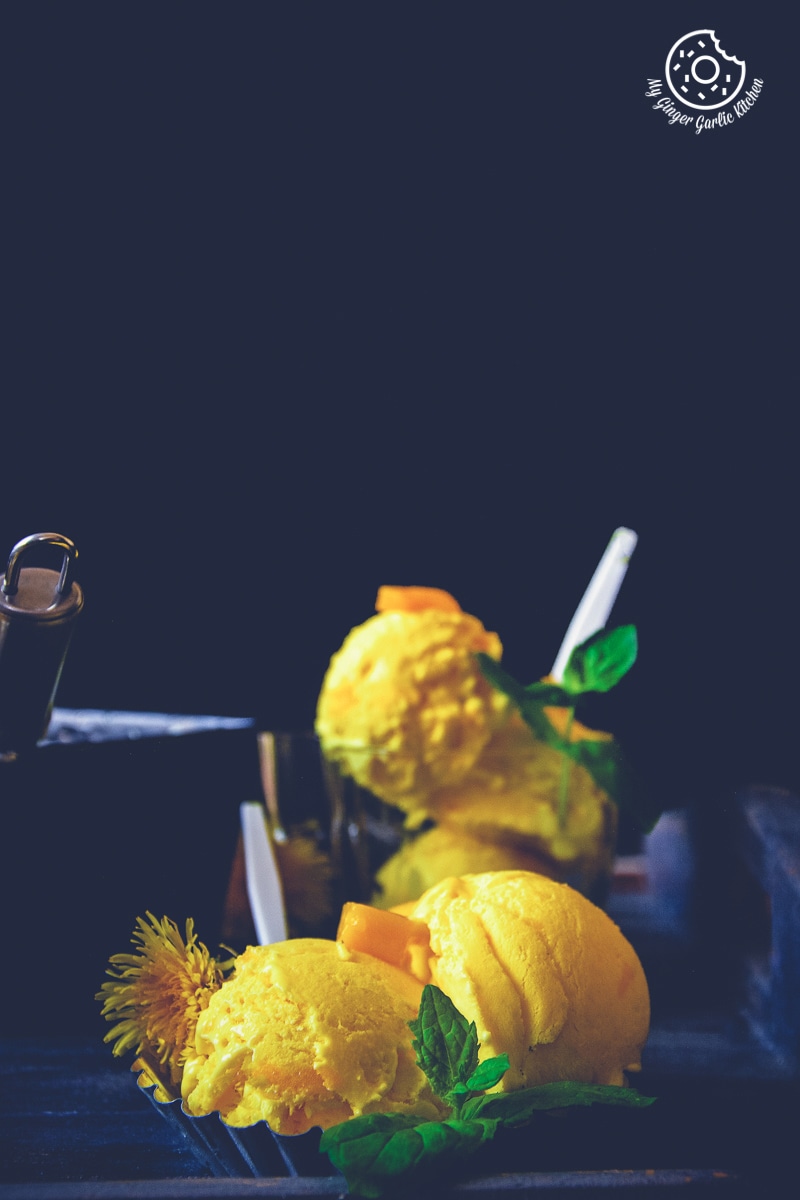 This No Churn Peach Blueberry Ice Cream Recipe ice-cream is super creamy and packed full of peachy, blueberry and almond flavor. Kind of the perfect combo if you ask me. The good news is that it is egg-free. And no ice-cream machine is needed to make this. To give that a nice crunch and nutty texture I added some ground almonds, and it was just SO GOOD. Some blueberry jam on top for that EXTRA punch. YUMMY! .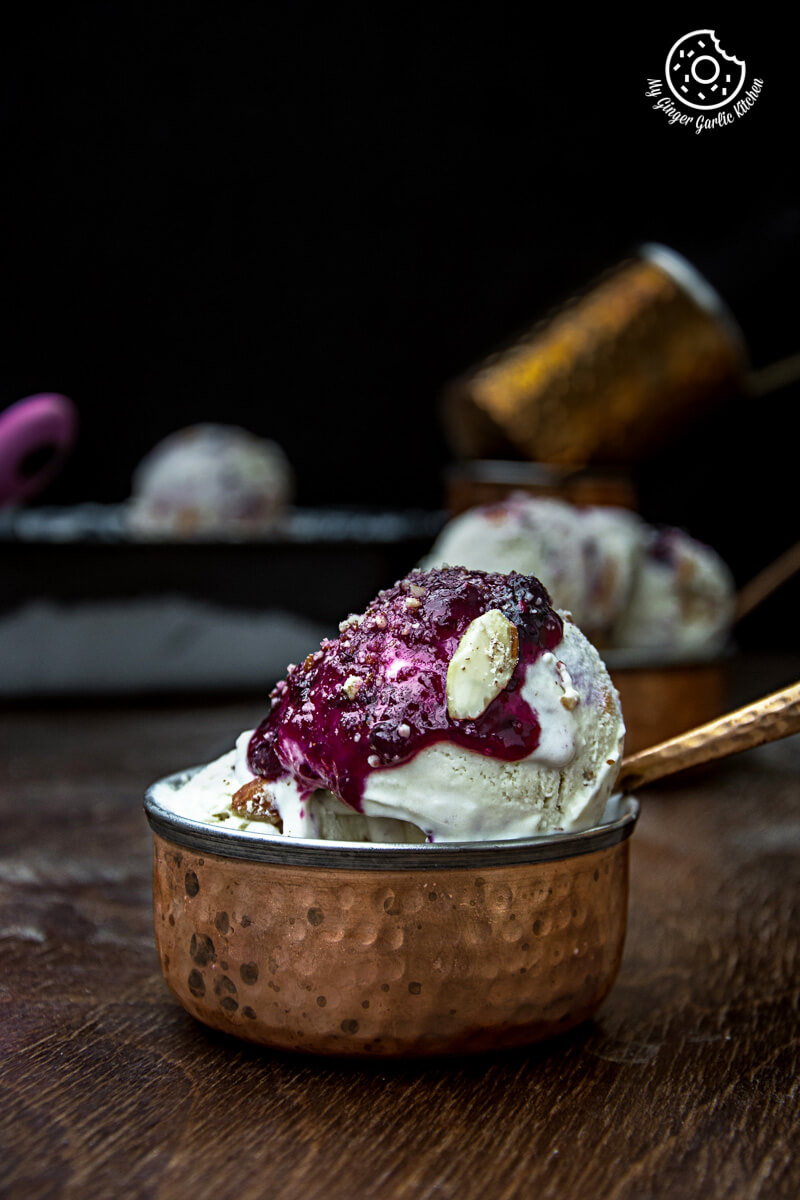 Learn how to make Vanilla Ice Cream Recipe | Easy No-Churn Homemade Ice Cream recipe with step-by-step video tutorial. This no-churn vanilla ice cream recipe has all the richness of traditional ice cream recipe, but this easy and fast version requires only 10 minutes of work. This particular recipe makes a silky, rich, smooth, and velvety ice cream which tastes exactly like ice cream you get in your favorite ice cream parlor. Get .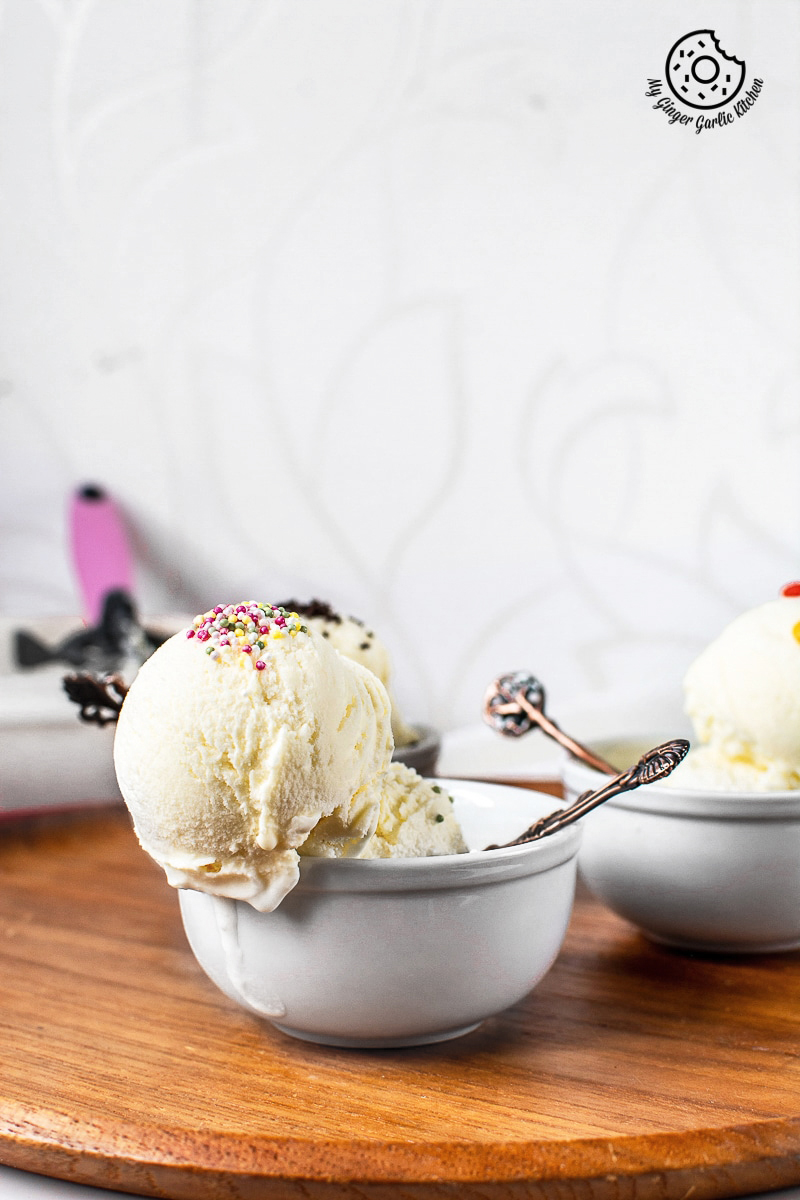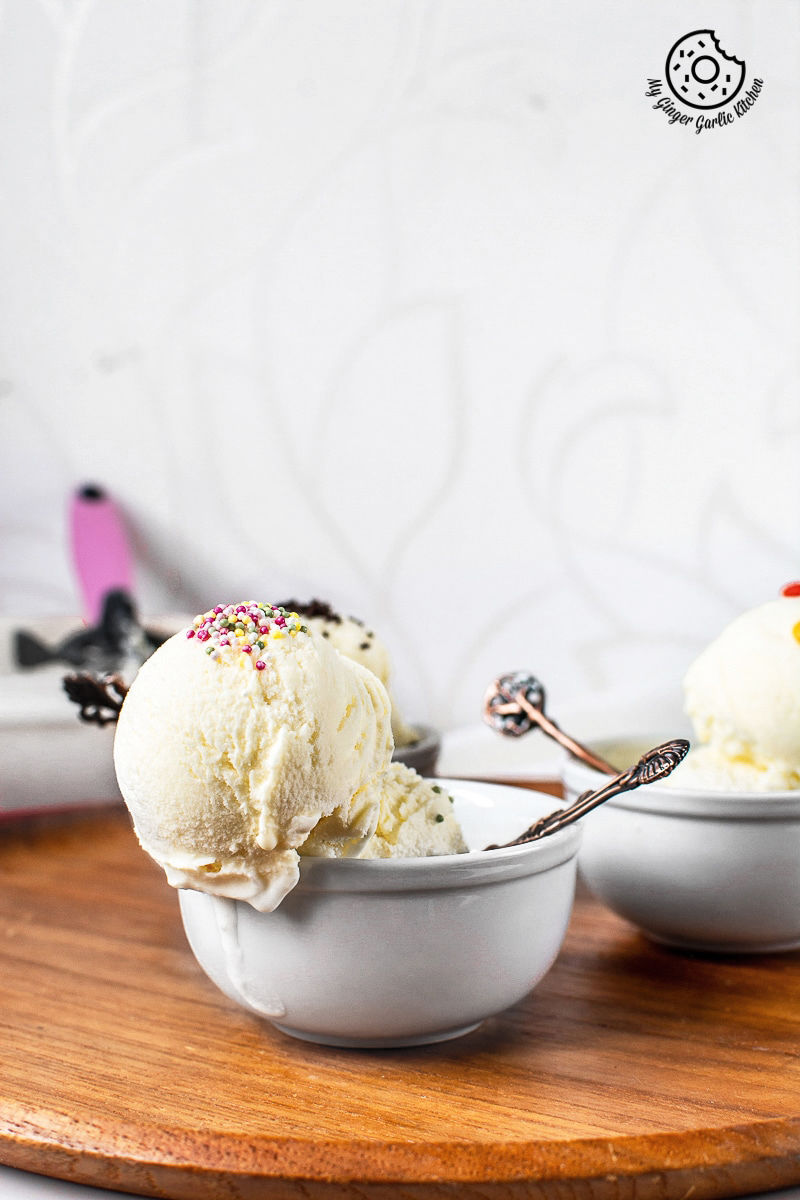 Indian Butterscotch Ice Cream Recipe Video | No Churn Eggless Butterscotch Ice Cream — This no-churn eggless butterscotch ice cream has a delicious butterscotch flavor. 
This silky and creamy ice cream is loaded with chunky pieces of butterscotch pralines. Butter, sugar, and cashew nuts mingled in this ice cream recipe to build such a deliciously crunchy and smooth butterscotch flavored ice cream. See .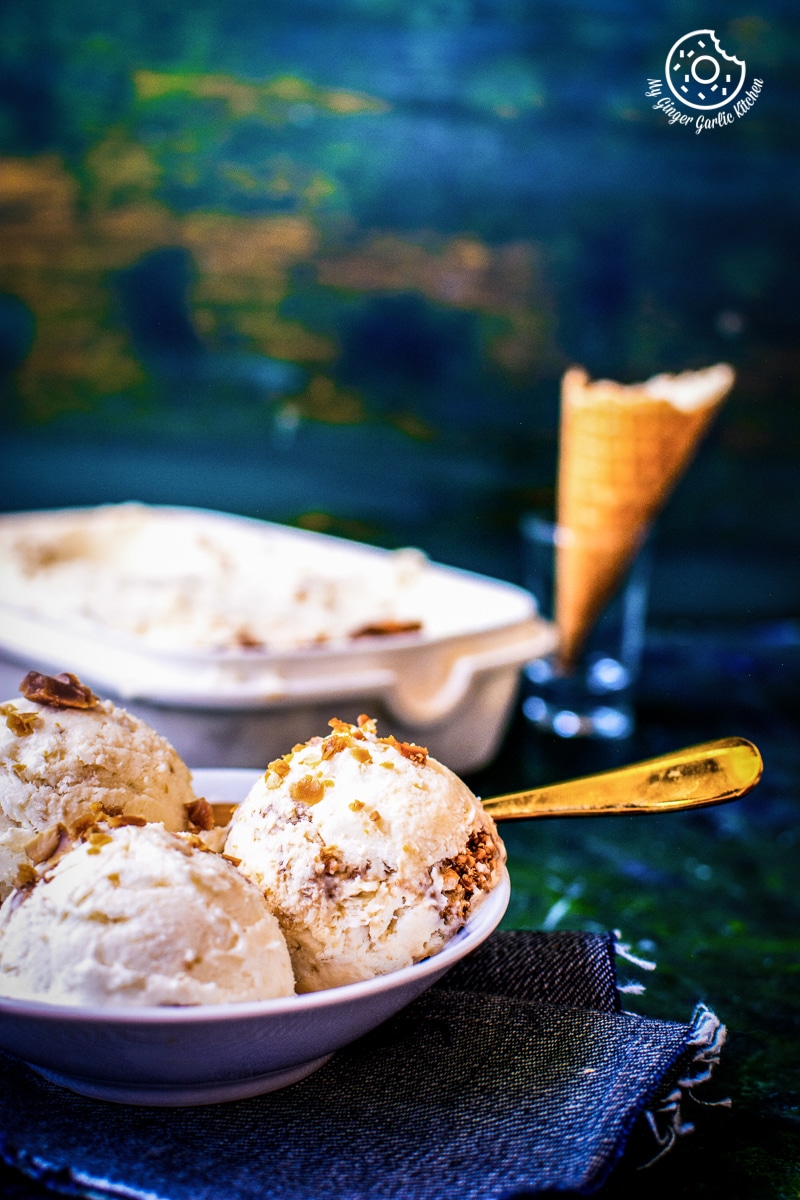 Learn How To Make No-Churn 3-Ingredient Rose Ice Cream Recipe | Rooh-Afza Ice Cream recipe with a video tutorial.  This rose ice cream is a smooth, rich, velvety and delicious treat which is so full of dreamy rose perfume. This delicately flavored Rooh-Afza ice cream is a simple but an exotic ice cream recipe that can easily be made without an ice cream maker. .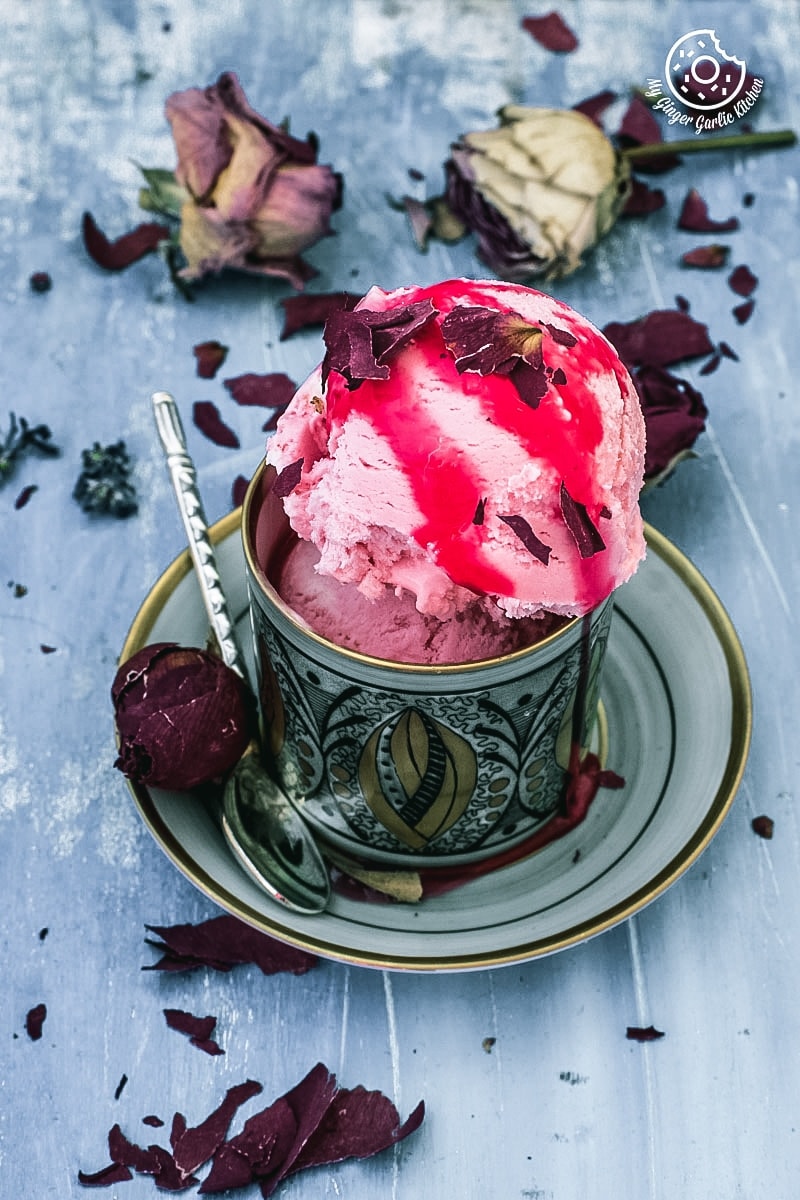 No-churn coffee ice cream with chocolate chunks, swirled with caramel and chocolate. It has the perfect hint of coffee and ultimate rich, creamy and smooth texture with perfect sweetness.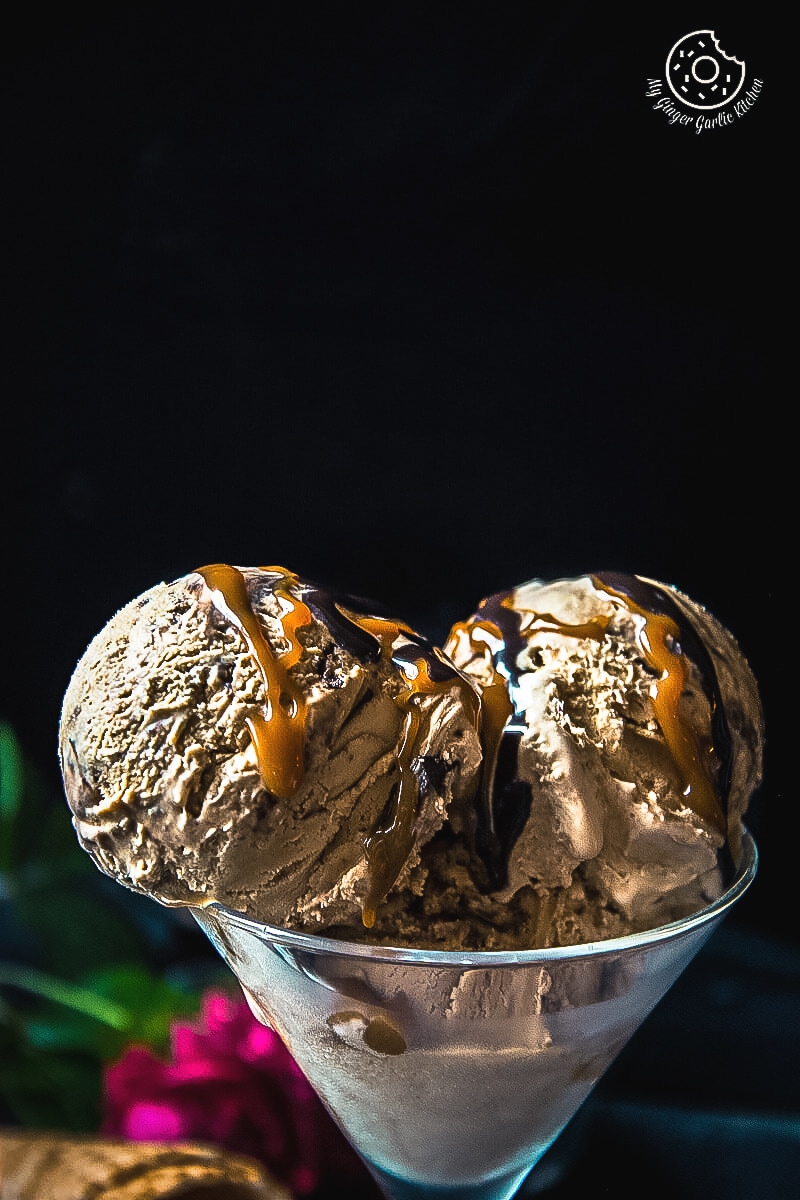 Do you love fruit flavoured frozen desserts? Then you would also love thisKesar Pista Ice Cream.
WATCH RECIPE VIDEO BELOW: 6 Quick and easy no-churn ice cream recipes
---