With this chocolicious post, I would like to wish all of you A Merry and a Chocolaty Christmas and holiday season!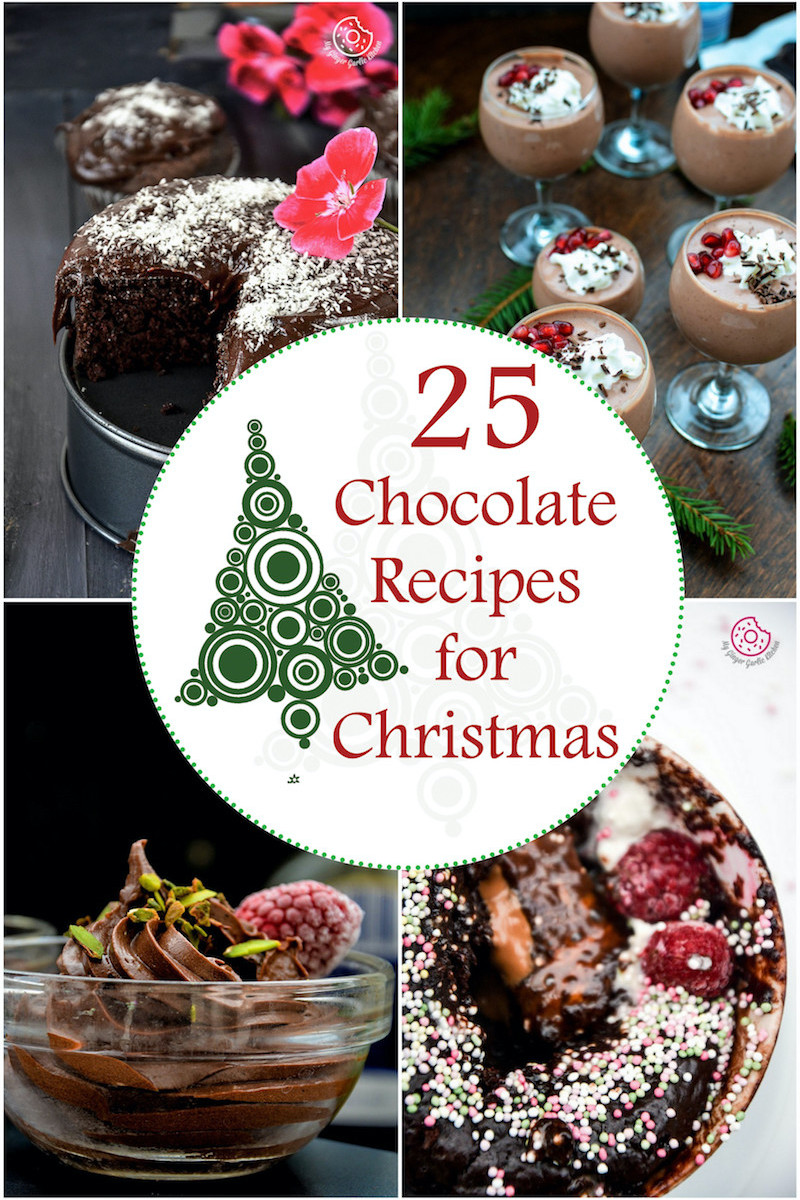 Well, this soon? Yes, as most of you know that I am taking a holiday break till this holiday season is over (for about 3 weeks), so in case if I won't be able to wish on time, I am wishing you sooner! 🙂
On Christmas or any other celebration we all want some sweet treats. Afterall, this is the season to get all those sinful desserts and baked chocolate goods.
If you need more ideas for holiday desserts, make sure to check out these super-awesome chocolate recipes for the perfect Christmas. Because most of the times only chocolate will do. So I've found the dreamiest, richest and most yummy chocolate recipes for you to make this Christmas a holiday celebration worth remembering.
You know how much I love chocolates. And to continue my chocolate love, I am sharing the repertoire of some awesome chocolate recipes which would be perfect for this holiday season. This collection of indulging chocolate recipes make your heart dance.
Believe me, these are some of the best holiday chocolate recipes which look seriously impressive and taste divine. And the really extraordinary thing about these fabulous treats is how easy they are to prepare.
Let's keep the spirit alive and celebrate Christmas in style with these Chocolate recipes.
It wouldn't be an exaggeration if I say that we all want some chocolate for all the celebrations — no matter if it is some pudding, some ice-cream, some chocolate bars, some chocolate desserts or in some drinks.
Are you ready to try out these ideas for your own Christmas table?
What are you waiting for, you awesome people? This year try your hand at some of these seriously extraordinary sweets and drinks. They'll surely be the talk of your holiday potluck or Christmas dinner for sure.
Happy Holidays! 🙂