One of the best things about the United States is that it is home to almost all the cultures that exist on the face of this earth. With such great culture comes great food choices and this diversification of food choices is readily accessible in the country.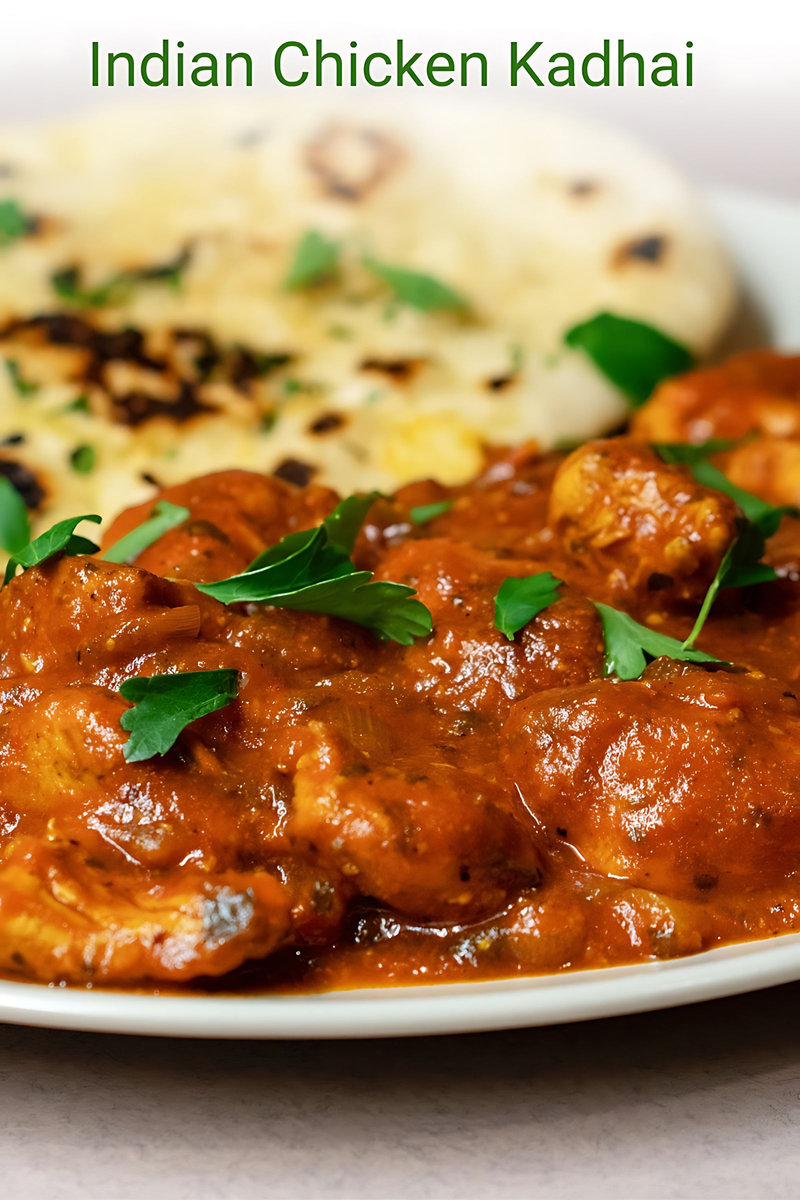 From authentic Chinese, top exotic Japanese sushi to smoking hot Korean, you will find every cuisine under the sun in the magnificent land. One of the most culturally rich ethnicities that are settled in the West includes Indians. 
Indians are a culturally rich and vibrant community within themselves. Being a multi-ethnic country, you will find numerous distinct cultures and cuisine amongst every Indian community from Rajasthan to Himachal Pradesh. 
Indian cuisine is undoubtedly one of the most fascinating, rich and distinct cuisines in the world. There is a reason why almost every tourist destination in the world has an Indian eatery somewhere. The food choices offer a much-needed change from the usual Oriental, Continental, Mediterranean, and Pan Asian cuisine. 
Chicken Kadhai happens to be one of the most popular Indian dishes. It is a blend of rich spices, Green chilies and bell peppers cooked in tomatoes and onions giving out an impeccably aromatic and flavourful dish. The best thing about cooking Indian food is that you do not need Commercial Kitchen Equipment to prepare the food and this is true for Chicken Kadhai as well. 
The primary Chicken Kadhai is derived from combining the primary ingredient, that is Chicken and the primary cookware that is the Kadhai, a traditional Indian wok made out of cast iron or stainless steel. You can use any reasonably sized wok that you have at home to prepare this dish. This recipe takes about 30 minutes in total to cook and serves three. You can increase the proportions if you want to cook more servings.
---
Delicious Indian Chicken Kadhai Recipe

[Recipe]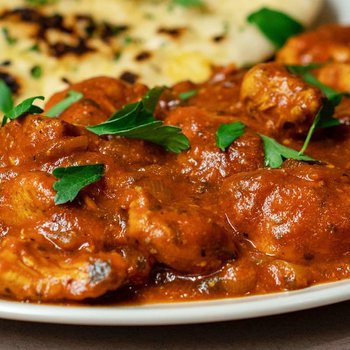 Indian Chicken Kadhai or Kadai Chicken is a North Indian chicken curry. Make this easy and delish chicken kadahi at home with this recipe.
---
★★★★✰
(Rating:
4.3
from
7
reviews)
---
| Prep time 🕐 | Cook time 🕐 | Total time 🕐 |
| --- | --- | --- |
| | | 30 mins |
| Category ☶ | Cuisine ♨ | Serves ☺ |
| Side | Indian | 4 |
| Nutrition Info ⊛ | | Serving size ⊚ |
| 224 calories | | 1 serving |
---
INGREDIENTS
For Indian Chicken Kadhai
400 grams Chicken – You can use either boned or boneless chicken but boned chicken adds extra flavor to the dish.
½ cup sliced onions
¾ cups chopped or pureed tomatoes
¾ cups chopped capsicum or bell peppers
½ teaspoon cumin
2 teaspoons ginger garlic paste
3 Red Chillies
Salt to taste
Karahi Masala
Pinch of turmeric
Oil
---
INSTRUCTIONS:
How to Make Indian Chicken Kadhai //
In a pan dry roast cumin and red chillies on a low flame until they are mixed and give out a rich aroma. Dish them out and crush them once they cool. Store the powder in an airtight jar.
Take a tablespoon of oil in a wok and let it heat. Once heated, add onions and capsicum and fry it for 2 minutes on low to medium flame until onion starts to change color.
Next add tomatoes, ginger garlic paste, cumin and chili powder, salt, and Kadai or Kadahi masala and keep stirring at low to medium flame until all ingredients get finely mixed and you smell a spice rich aroma.
Make sure you do not overcook or burn the ingredients. Now add chicken and some water and let it cook. You can cook it until the gravy reaches your desired consistency. Serve it with Chapati or rice.
---
NOTES:
No notes for this recipe.
---