Do you love zucchini? Looking for a few fun ways to add zucchini to your meals? Then you are in for a deal.
If you are someone who is looking for new and awesome ways to prepare zucchini then this Vegetarian Zucchini Recipes compilation is for you.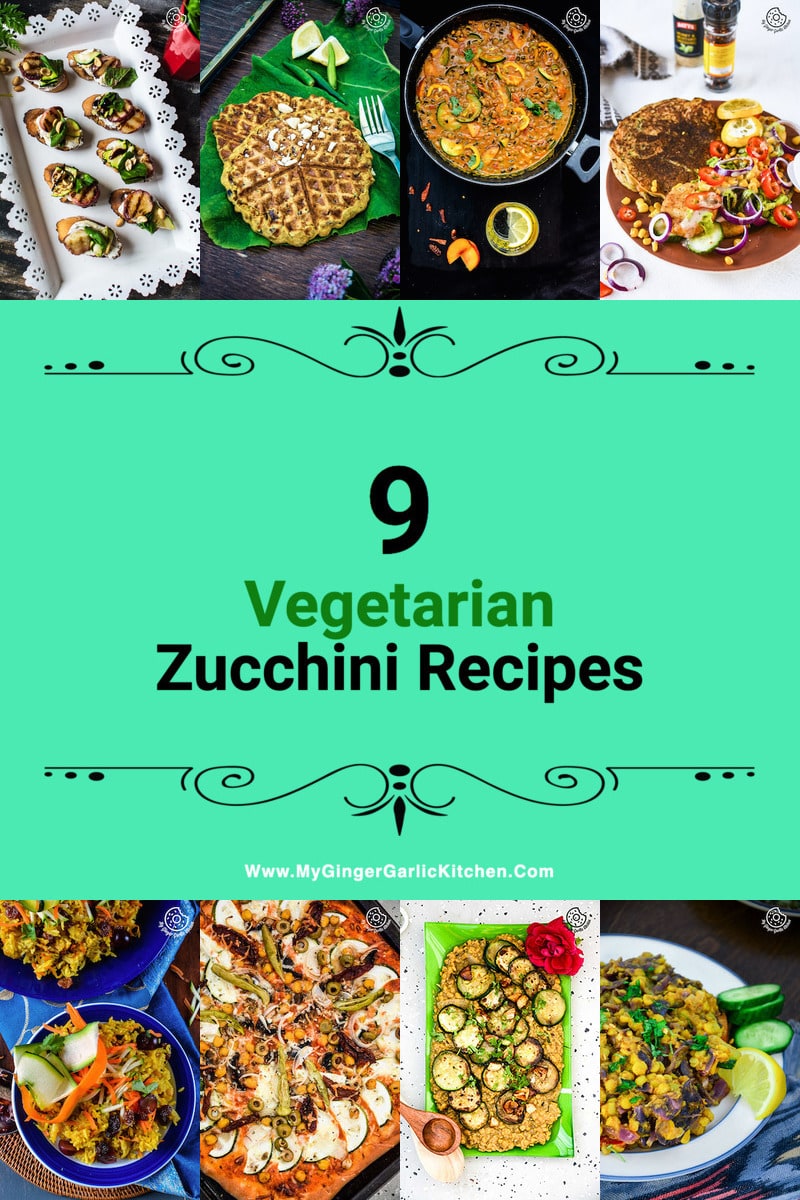 You will be amazed by the variety of flavors and textures you can bring out from this simple vegetable zucchini. No matter what you are choosing from this list, these dishes made with summer squash 'Zucchini' would always become a show-stopping main or side dish.
These vegetarian zucchini recipes are a good way to sneak this magical green veggie into your kids diet. They are not only mouth-watering but they also give your kids a boost of healthy nourishment. I surely hope you will find something on this list that fits into your healthy meals requirements.
So are you ready to try these amazingly delicious vegetarian zucchini recipes?
Here is the list of Zucchini Recipes: