The secret to the best South Indian masala dosa recipe is understanding your ingredients. Masala is a blend of spices that is the star of many South Asian cuisines and is typically a combination of garlic, chilli paste, tomato, onions, and ginger. Dosa is similar to a crepe. The batter is made out of rice and black gram, which is also known as Urad beans and sold as black lentil.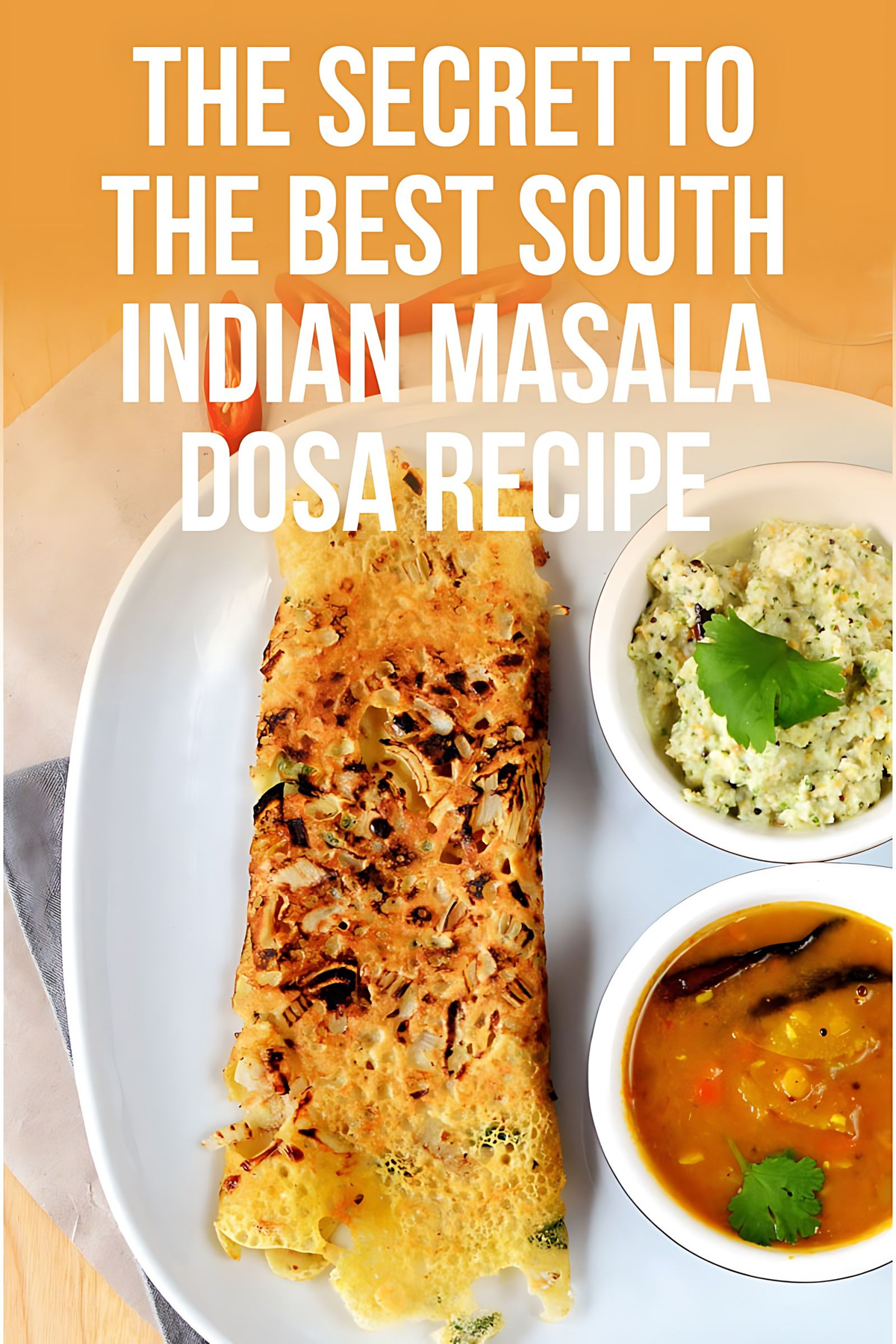 Like the crepe, dosa can be stuffed with almost anything. Classic masala dosa is stuffed with boiled potatoes and onions that have been seasoned with masala. It is usually served with coconut chutney, which is a sauce in Indian cuisine similar in consistency to relish. It can also be accompanied by Sambar, which is a vegetable stew that features lentil as the main ingredient. Now that you understand what you're making, here's a South Indian Masala Dosa recipe for you to try at home.
Below, you will find out the recipe for making your best masala dosa at home.
Mastering South Indian Cuisine Takes Training and Practice
The reality is, even if you follow this recipe, you won't be able to make the best South Indian masala dosa in your first try. It might take a number of times before you hit the touch of a genius. However, it's a skill which can be learnt. 
Mastering the cuisine of any ethnicity - especially one that isn't your own - requires professional training. At a chef school like Culinary Lab School, or any local chef school in your area, you'll learn the role each ingredient plays in the flavor profile, as well as how to cook dosa that is crisp on the outside and soft on the inside.
If you're really committed to making the best masala dosa, a cooking class on how to do so may be your best bet.
If you liked this dosa recipe, here are some more South Indian mouthwatering dishes for you to love:
---
The Secret to the Best South Indian Masala Dosa Recipe

[Recipe]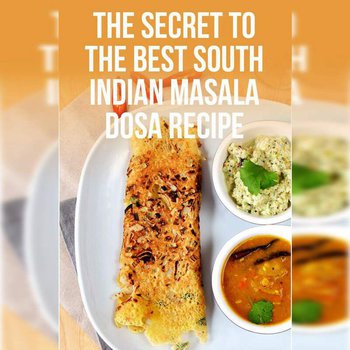 The secret to the best South Indian masala dosa is understanding your ingredients. Masala is a blend of spices that is the star of many South Asian cuisines.
---
★★★★✰
(Rating:
4.4
from
10
reviews)
---
| Prep time 🕐 | Cook time 🕐 | Total time 🕐 |
| --- | --- | --- |
| | | 1 hours 5 mins |
| Category ☶ | Cuisine ♨ | Serves ☺ |
| Breakfast | Indian | 1 |
| Nutrition Info ⊛ | | Serving size ⊚ |
| 160 calories | | 1 dosa |
---
INGREDIENTS
For making South Indian Masala Dosa
2 large boiled potatoes
½ tsp. turmeric powder
1 sprig of curry leaves
½ tsp. black mustard seeds
½ tsp. Split black chickpeas (chana dal)
1 tbs. Ghee or regular butter
1-2 chopped green chiles
1 medium chopped onion
Salt
3 quarts water
½ cup black or white lentil (urad dal)
1 and ½ cups long-grain rice
8 oz. coconut, tomato, and cilantro chutney
16 oz. sambar
---
INSTRUCTIONS:
Making the Dosa Batter
Put the rice and urad dal in separate bowls and let each soak in water for 4-6 hours. Strain each when the time is up.
Combine rice and urad dal into a processor and grind. Add a cup of water while grinding - the goal is a consistency similar to pancake batter.
Add some salt and then cover it to let it ferment overnight on the counter. Some people add methi leaves at this stage to aid the fermentation process. Successfully fermenting the batter and using the right ratio of rice to urad dal is the secret to all of the best South Indian masala dosa recipes.
Making the Potato Masala
Boil 2 potatoes.
Coat a skillet with oil or ghee.
Put in your chana dal and mustard seed first.
Once the mixture from step 2 is a golden brown, add onions, curry leaves, and green chiles. Keep the curry leaves whole.
Stir while sprinkling in tumeric powder and salt to taste.
Cut boiled potatoes into small chunks and add to your mixture. Add a bit of water and stir.
Cooking and Rolling the Dosa
Grease a skillet and pour in your dosa batter.
When pouring, start from the center of the skillet and pour in a circular motion moving outwards. Having a flat-bottomed bowl at this stage works best because it gives you a tool to shape your batter.
While the dosa is frying, brush on some butter or ghee
Once your dosa is solid enough, pour your potato masala mixture in the center.
Lift the edges of the dosa lightly and start rolling towards the center, like you would a burrito or wrap.
Remove and serve with chutney or sambar.
---
NOTES:
No notes for this recipe.
---
If this recipe helped you, then please spread the word by sharing and
subscribing
to us on YouTube to get more such Recipe Videos.
---
Your feedback is so helpful for me and other MyGingerGarlicKitchen readers. So, for Facebook and Instagram, please mention
@MyGingerGarlicKitchen
or
#mygingergarlickitchen
. I would love to see your photos. :)
---
Author:
Anupama
Recipe Source Link:
https://www.mygingergarlickitchen.com/south-indian-masala-dosa/
Date Published:
2023-07-19
• • • • • • • • • •