Red Velvet Mug Cake
---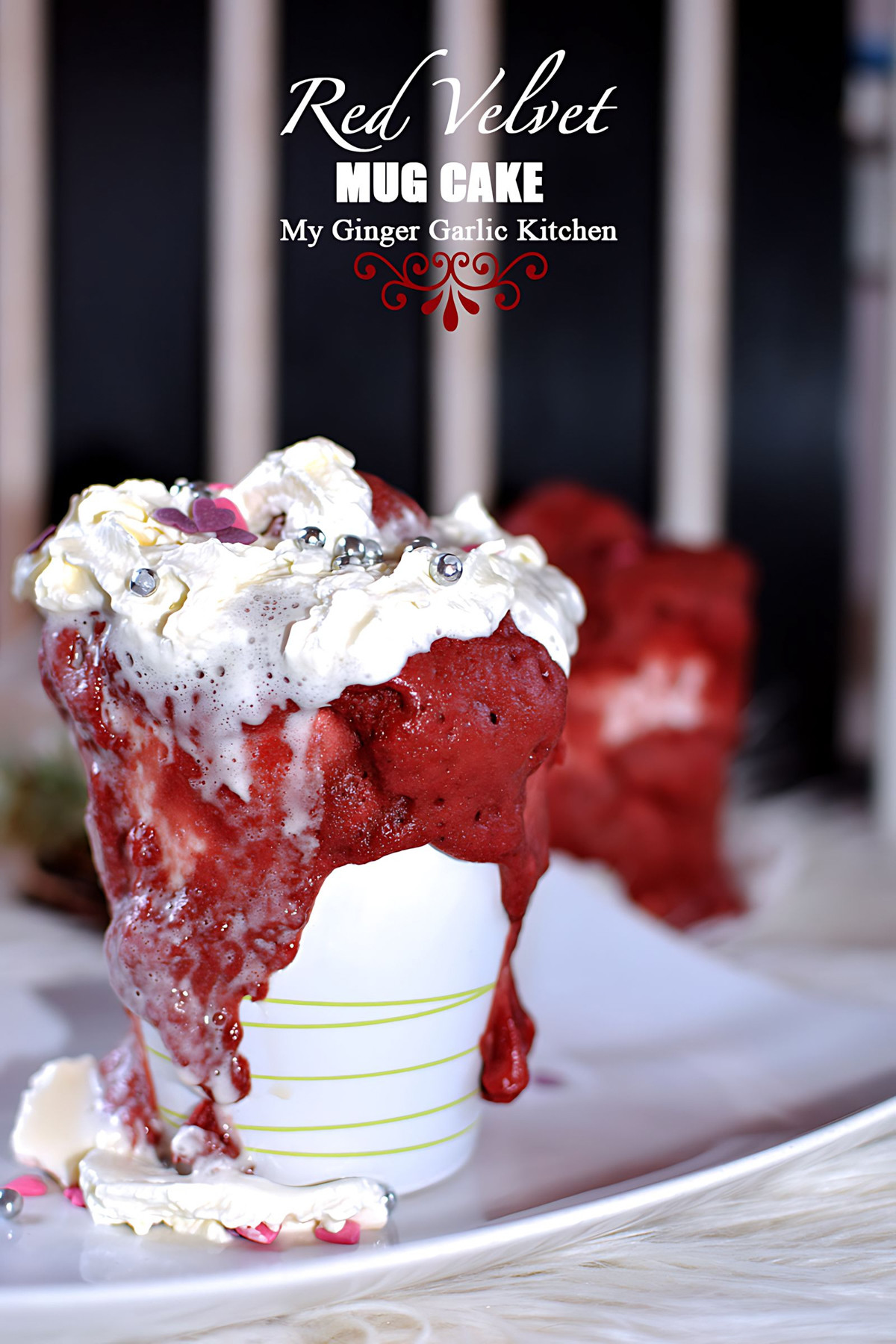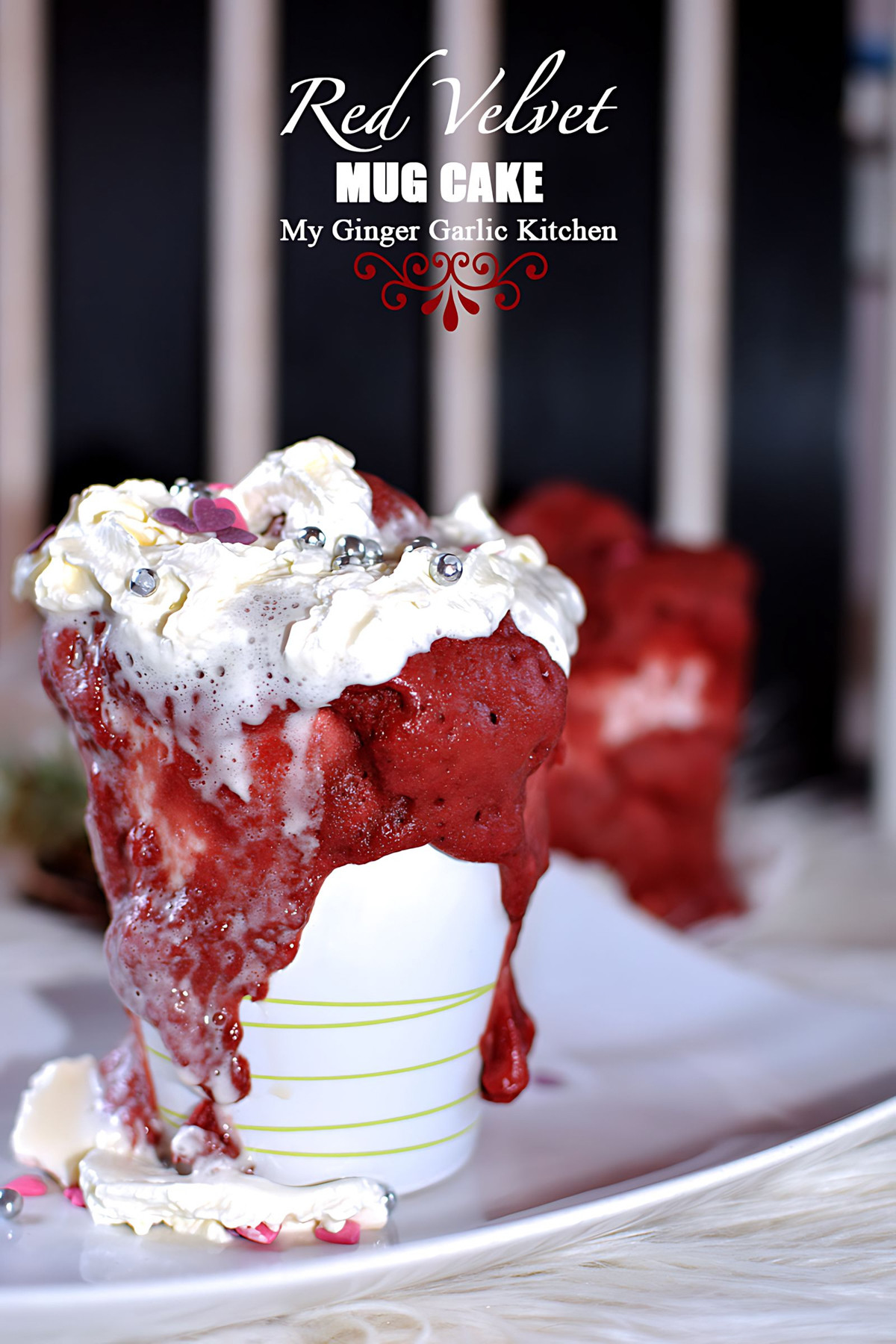 Hello Hello!
I made this superbly addictive Red Velvet Mug Cake, and it was super awesome!!
I could say that this holiday season this is the best dish ever. I am so gleaming with joy over it, and I really don't have enough words to express. Yes! This is the christmas spirit taking hold, and no matter how much you make, nothing is enough for a holiday season.
I also made this two months back, and decided to share this then — when I was dreaming about Christmas, as it was so bright in color, quick to cook, and delicious too.
This December it seems I have a few recipes for desserts and sweet things. Oh my gosh, I love it. I believe, December is really all about the sweet memories, and sweet stuff always. No wonder why everyone says it's the best time of the year! 😉
Let me tell you all about this red velvet mug cake. Whoa! This is really superfast, and would require very less ingredients which are probably lying in your kitchen racks. Added cocoa flavour is just a plus, and using Chocolate is always the way to go.
This is just as simple as any other recipe could be. Smells incredible too! I know you want to say it too. When you have it with steaming hot cup of coffee, this feels like HEAVEN. Regardless of your age, you will just love it.
Doesn't that sound so angelic?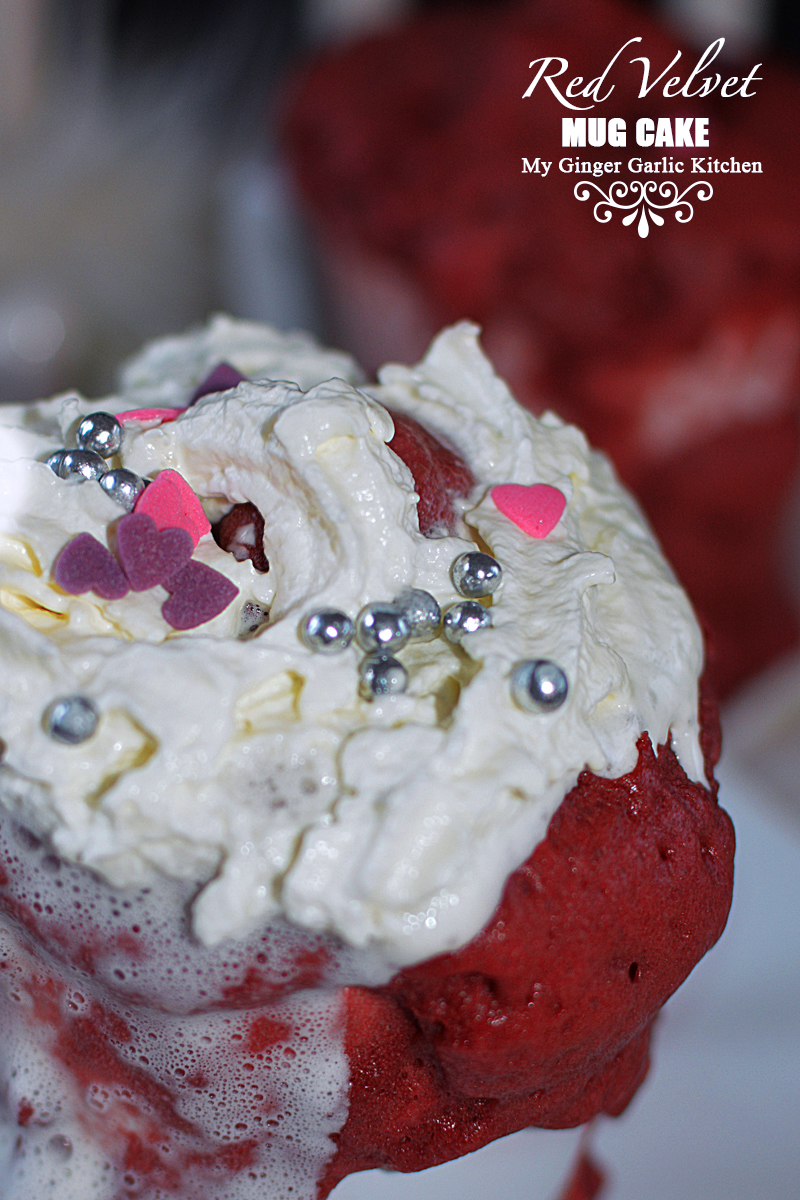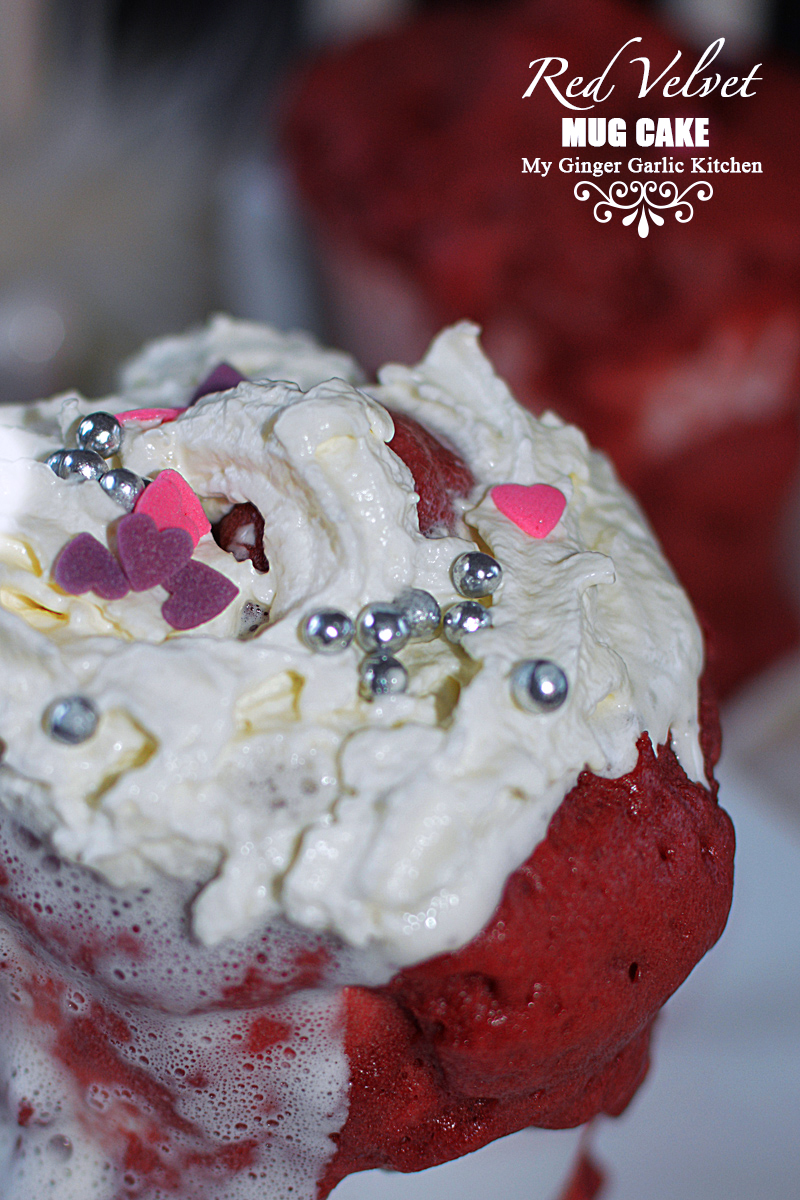 This honestly, could not be more perfect. Add your favorite toppings on top, and you are ready for this warm treat for snowy winter. This mug cake is warm, creamy, and perfectly sweet. I am telling you, this is so awesomely good.
So when you are planning to make this delish mug cake, make it on a chilly day. Trust me, you would not regret eating too much. I am insisting cold weather, because it would make it as magical as it could. A giant mug of HOT COFFEE or HOT CHOCOLATE, and beautiful calming music — that is all you need to make it comfy and cosy.
You are free to use your favorite topping and decoratives. That's always the fun part! Relax with warm Red Velvet Mug Cake and Hot Coffee!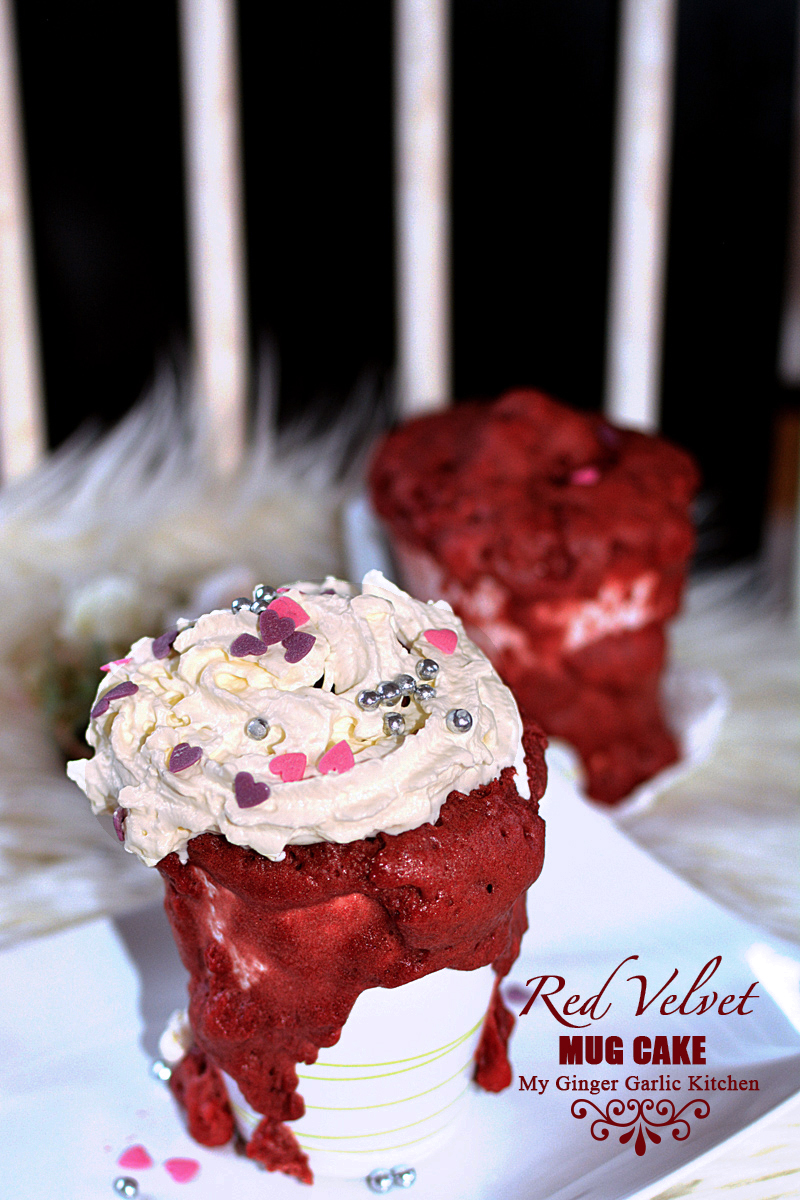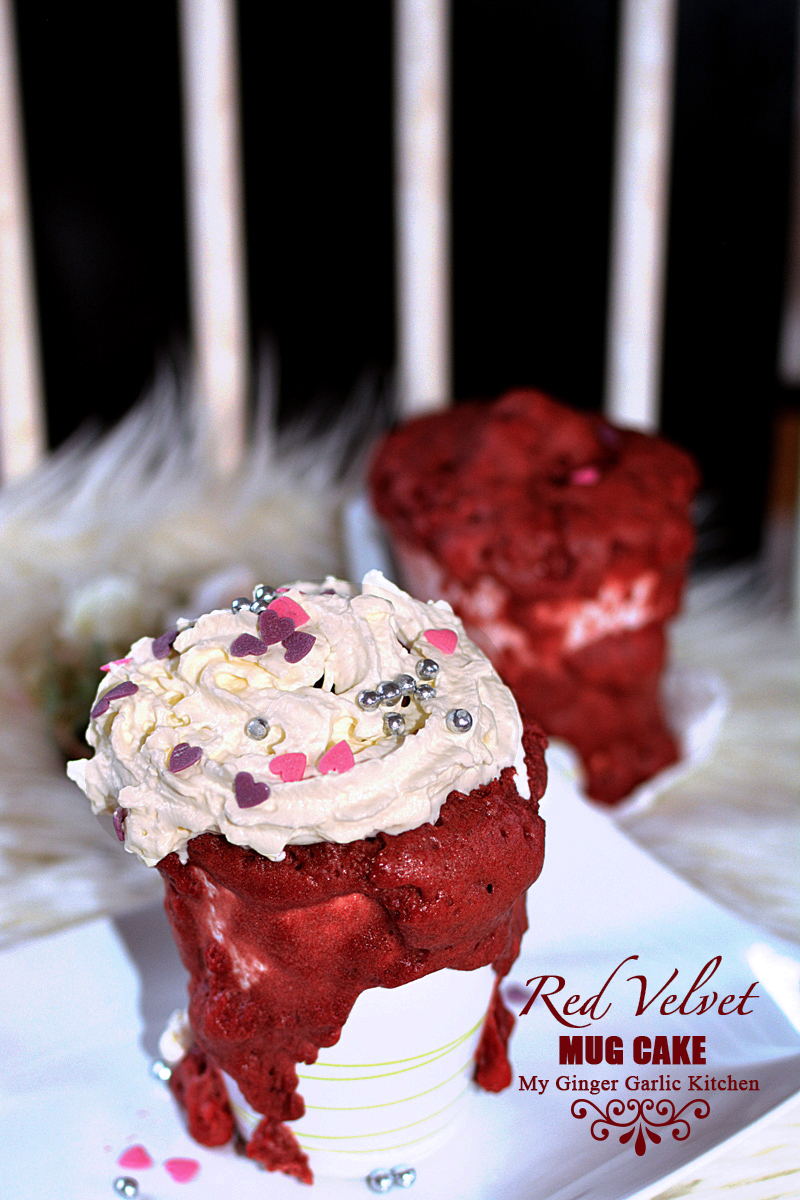 ---
Prep time – 2mins
Cook time – 3 mins
Serves – 2-4
---
Ingredients:
large egg -1
vegetable oil – 3 tbsp
pinch of  salt
liquid red food coloring – 1 tsp
buttermilk – 3 tbsp
pure vanilla extract – 2 tsp
granulated sugar – 1⁄4 cup
unsweetened cocoa powder – 2 tsbp
self-rising flour – 1/4 cup
white vinegar – 1⁄4 tsp
Ingredients for topping:
---
Method:
Take a jar. Add egg, oil, and whisk together with a fork.
Stir in the, buttermilk, vanilla, and sugar. Add red food coloring and mix well.
Now add the cocoa, salt, and vinegar. Mix well, and add flour. Beat the batter until smooth.
Divide the batter between two mugs.
Microwave separately for 2 1⁄2 to 3 minutes each until risen and firm.
Top with whipping cream, and decorate with sprinkles.
Serve warm. Enjoy!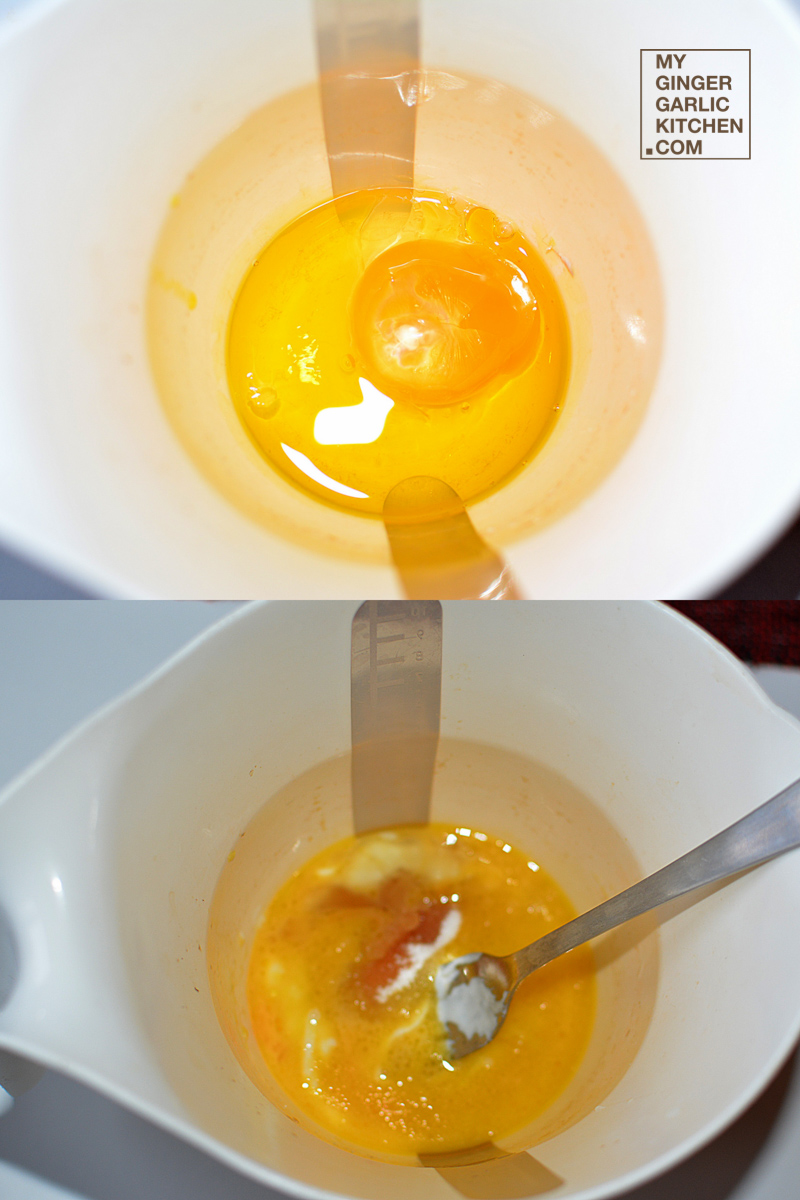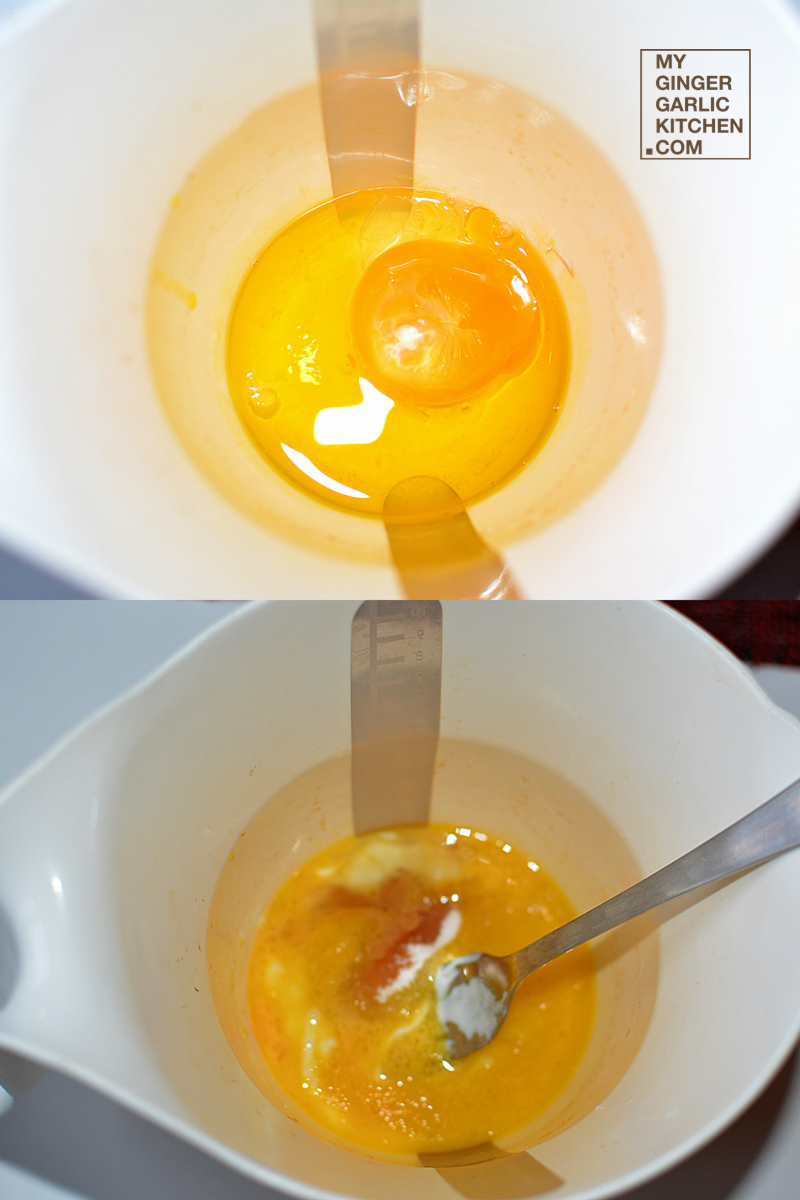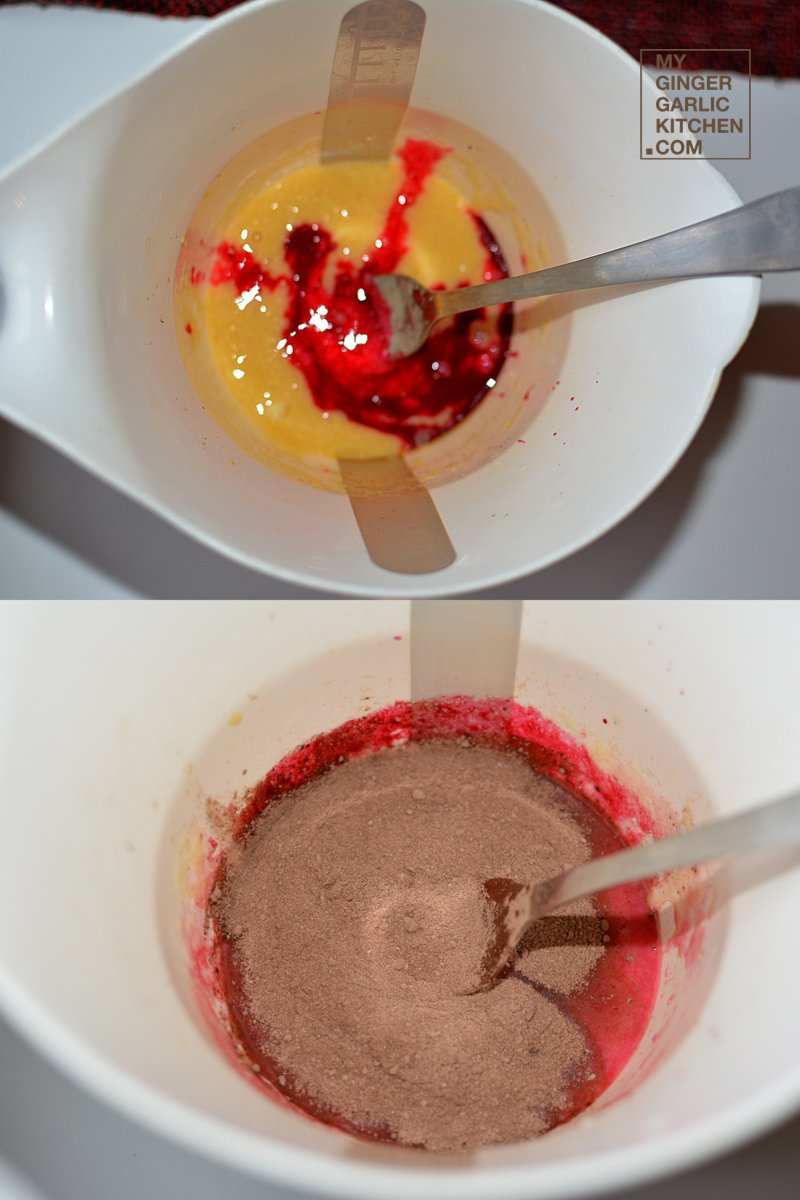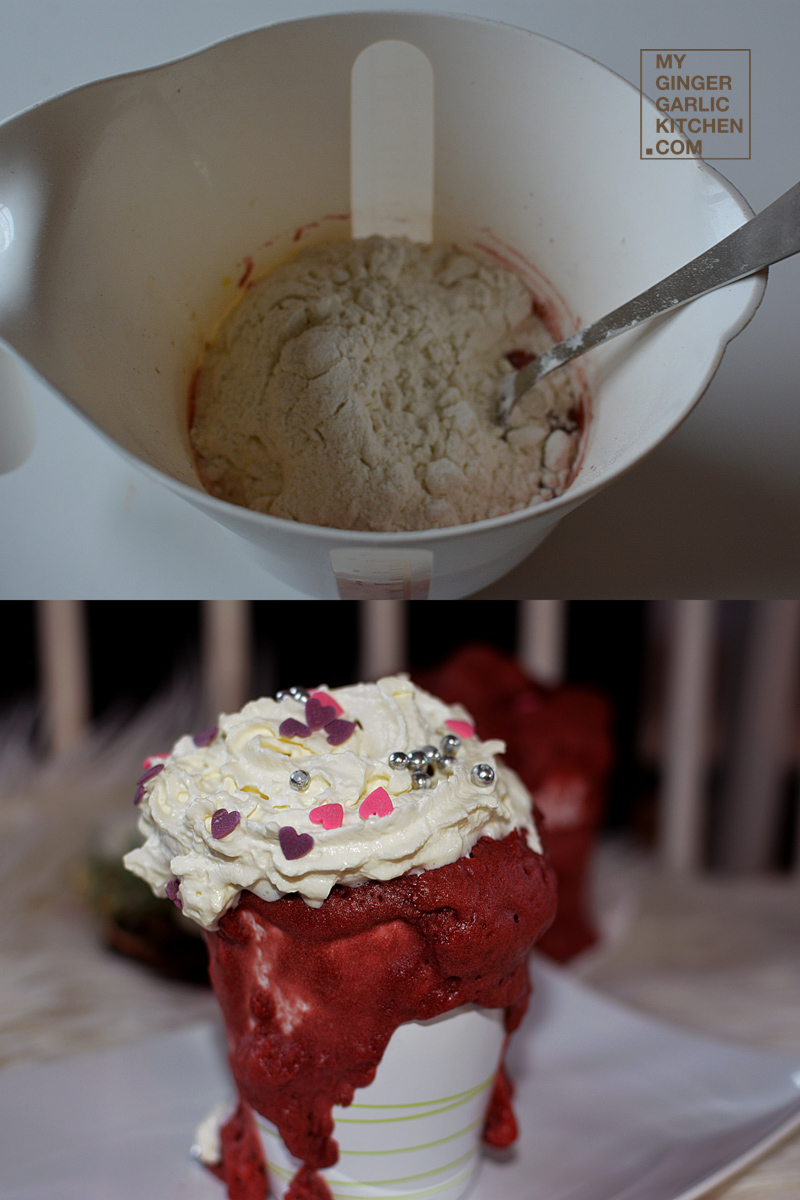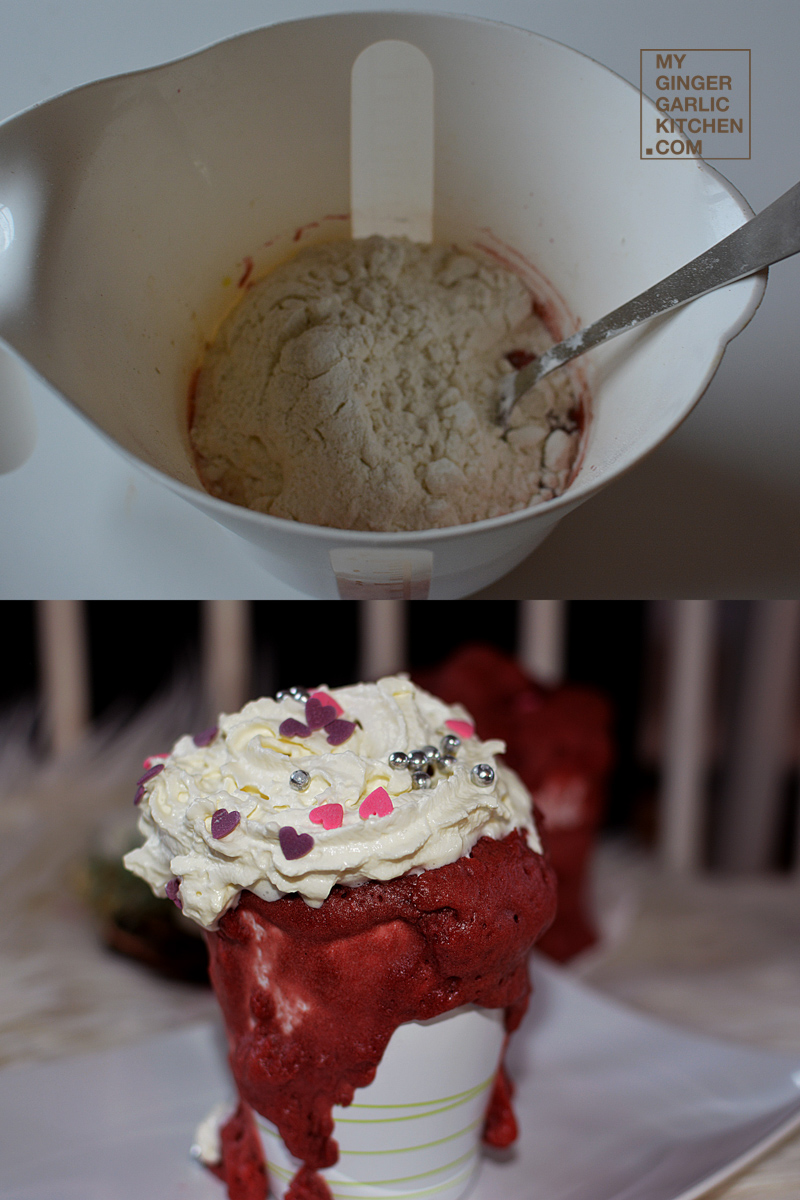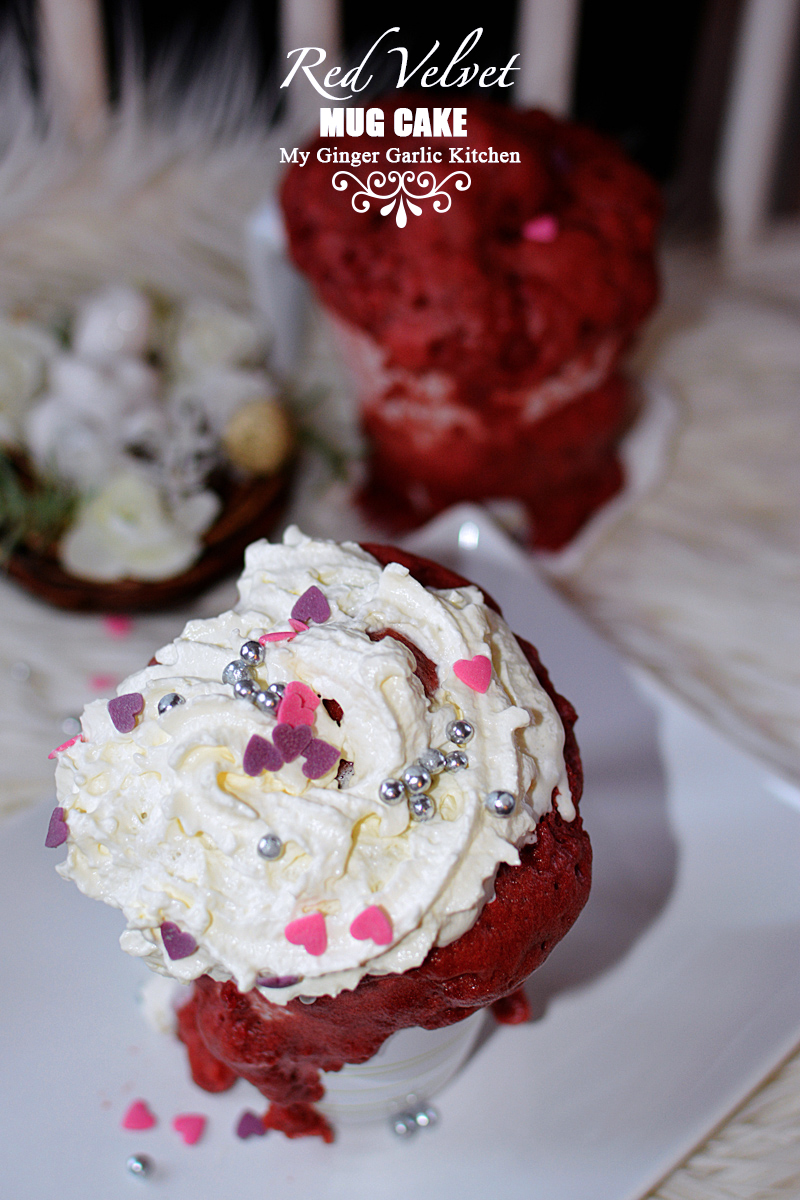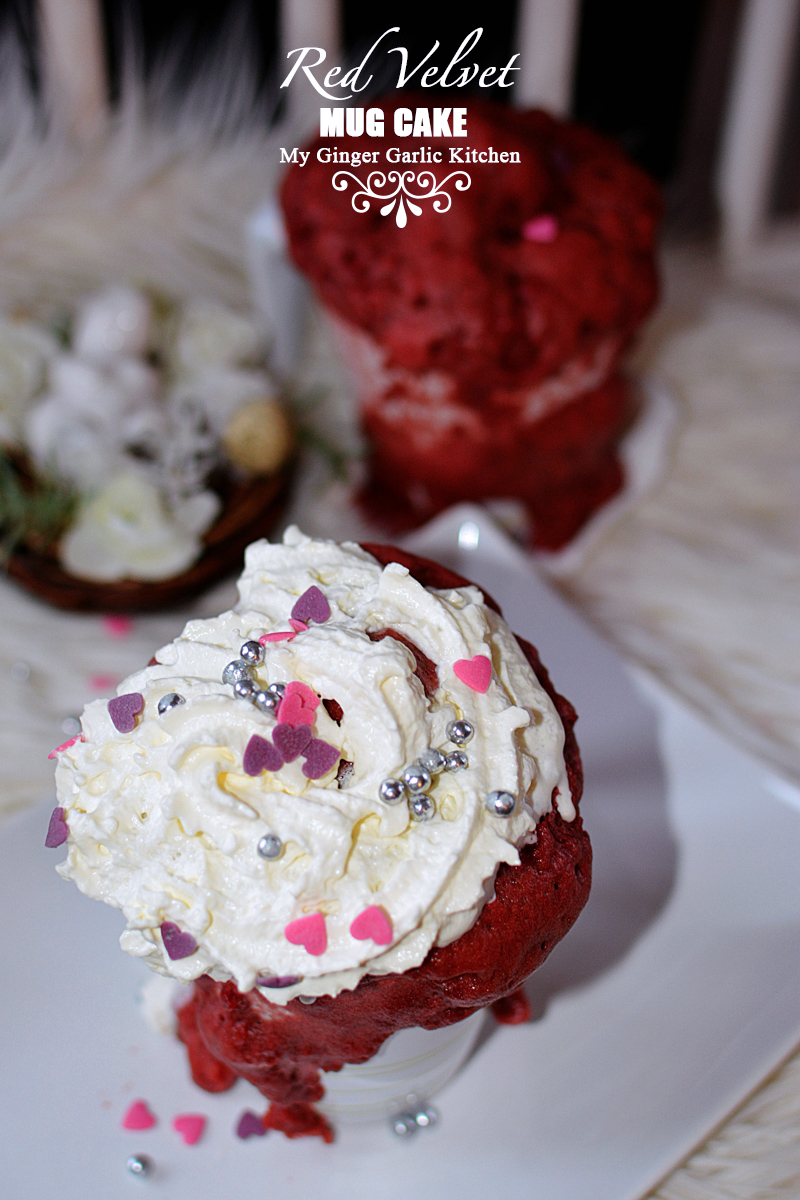 PHOTOGRAPHY NOTES:
Camera: Nikon D7100
Lens: Nikon 35mm f/1.8G AF-S DX Lens
Setup: Used natural sunlight coming from left, and a reflector on the right side of the frame.
Angle: I clicked these photos with 90°, 70°, 50°,
Happy Cooking 🙂
Show us your love by commenting on this post, and share your thoughts.
Liked this post, then you will like this too.
---