Cooking Tips - How To Keep Peas Green After Boiling
Have you ever wondered how to keep green peas green after boiling?
Green peas often turn pale after boiling. Has it ever happen to you? It happened to me many times. Then I found a genius tip, which helped me a lot. I am sure this would help you too. So here is the wonderful tip for you. While boiling green peas add 1 tsp salt and 1 tsp sugar to the boiling water. This way green peas would retain their color.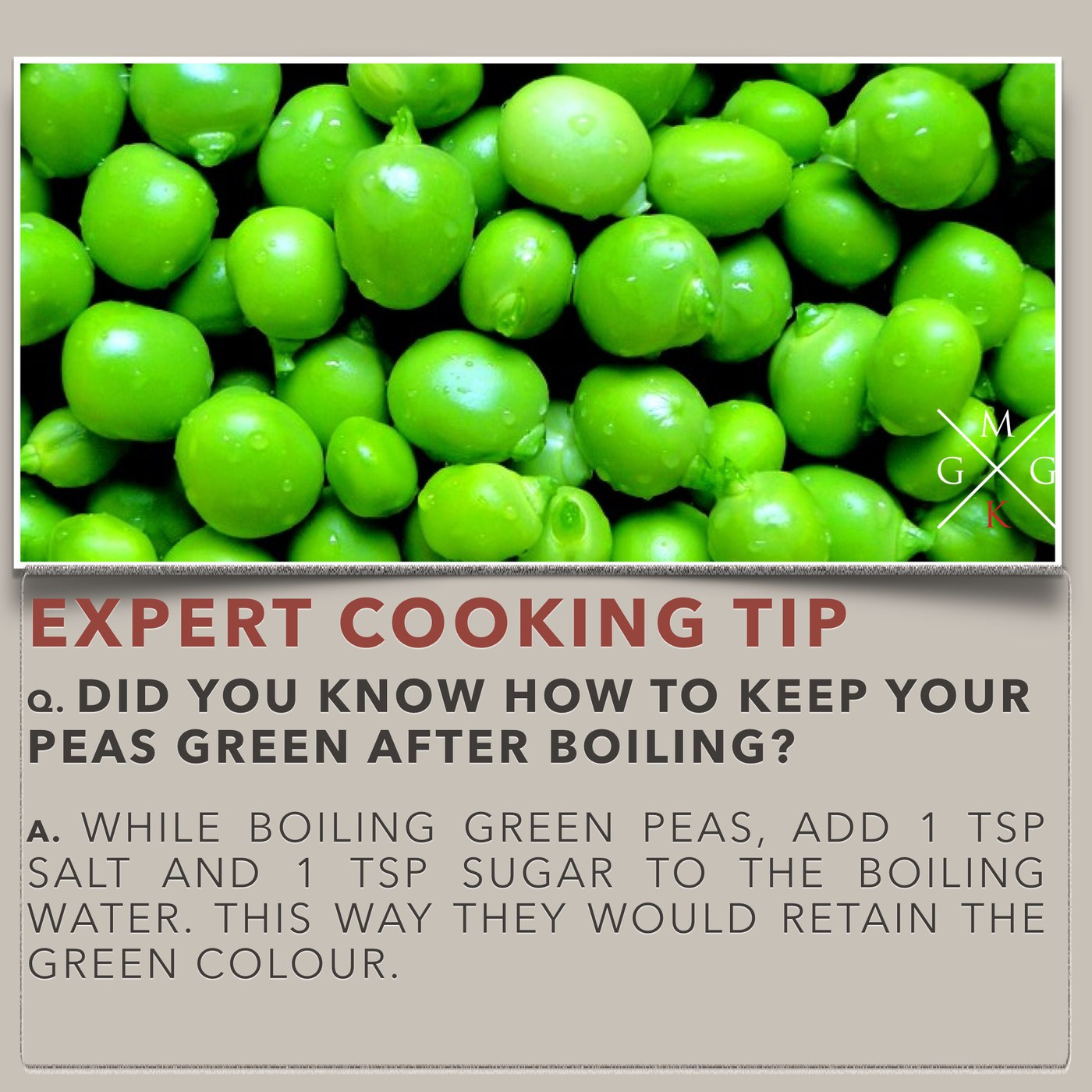 You may also like these awesome kitchen/cooking tips:
11 Incredible Kitchen Hacks That Are Absolutely Amazing