Roti Jala Recipe aka net or lacy pancakes means net bread which is translated from the Malay word "jala". These lacy crepes are usually eaten for breakfast or afternoon tea snack.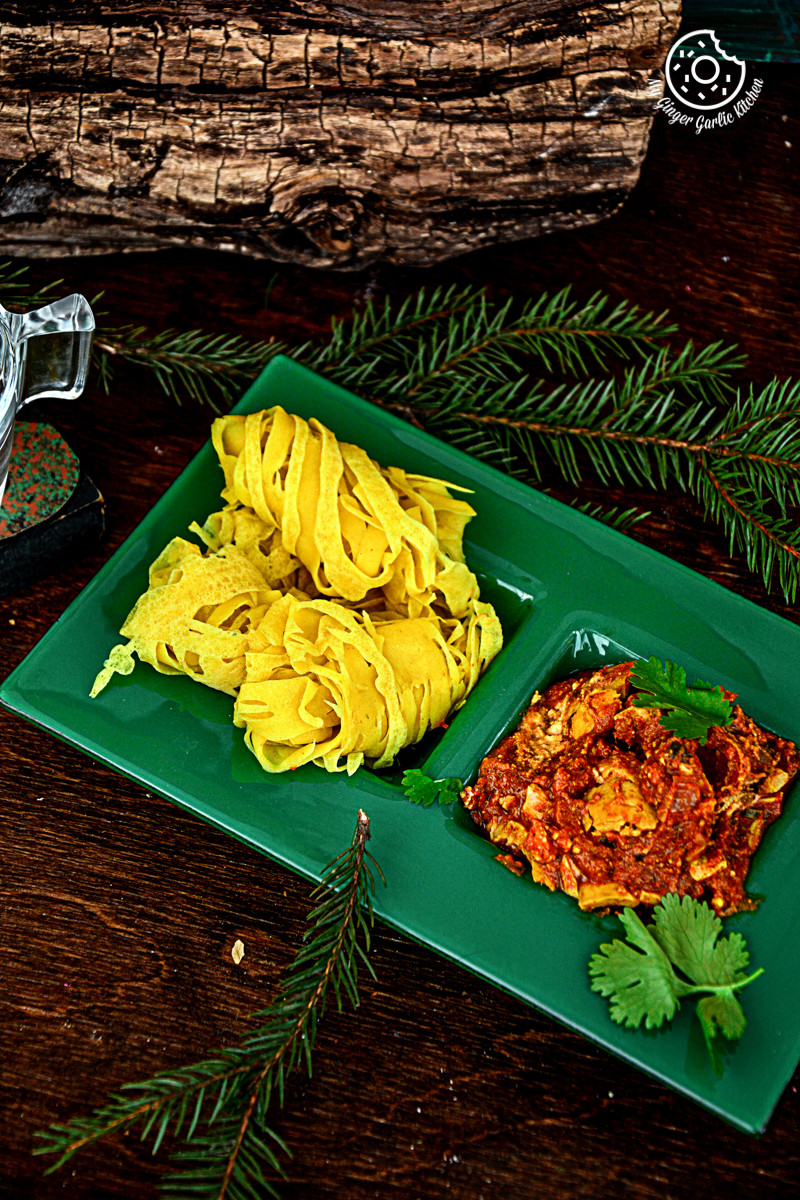 How do we all feel about some net crepes? Wonderful, right?
Well, you will have to say wonderful, because I have an awesome net crepe recipe coming your way. 🙂
I wrote in my last post that I got sick and you guys just overwhelmed me with your wishes. Thank you so much buddies, feeling much better now. And I can say I am almost back to the regular routine since today. Just keeping my fingers crossed, that I don't hit by some other annoying pathogen again, at least not now when I am sick of being sick!
Okay, okay! No more talk about sickness because that makes me feel sick again. So let's talk about something happy. And food talk sure makes me happy.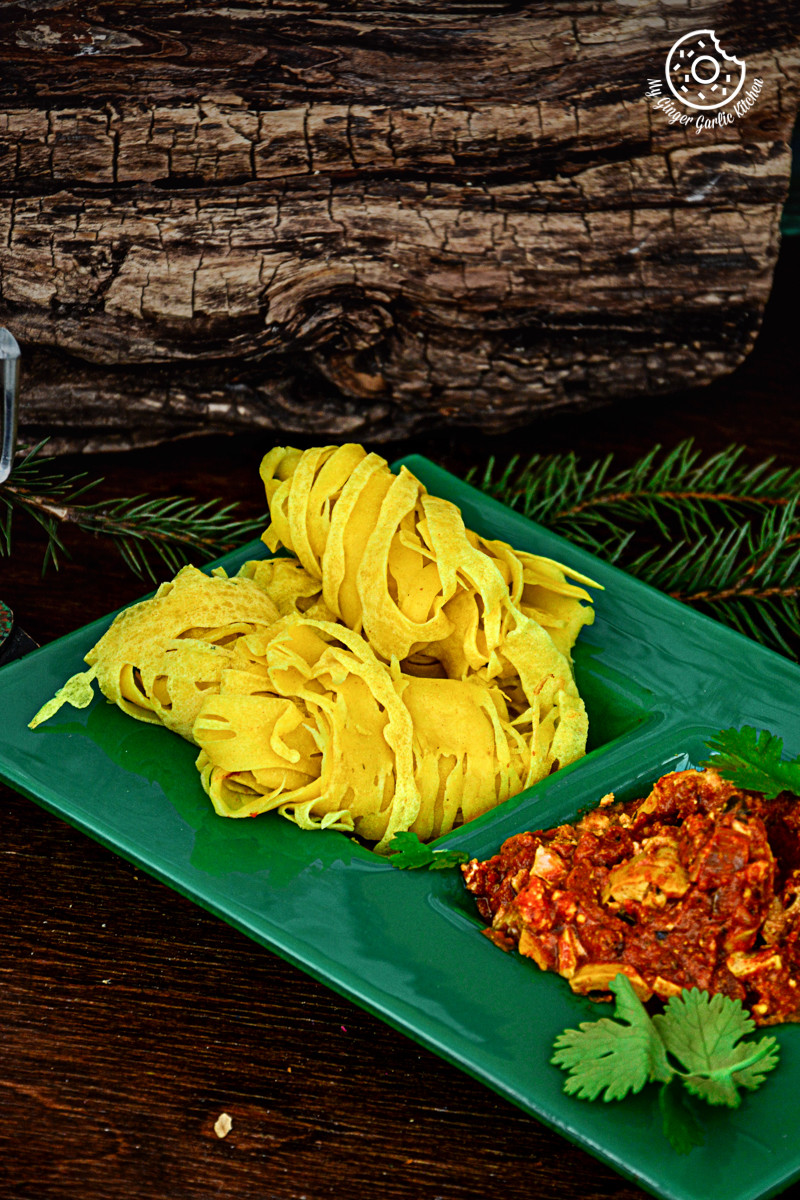 So let's talk about a delish snack 'Roti jala', I am sharing today. It could be a delicious snack, or breakfast or dinner or whatever meal you want to call it. Plus, you can have them on Easter too.
On a different note, we are getting much more sunshine these days, which is kinda great because that makes me think about spring. And spring makes me think about Easter! I am Sorry, I just can't help it.
Yeah! I already started thinking about Easter. I bet I am not the only one who is thinking about the Easter, but I am sure that I might be the last one who is thinking about Easter now! 🙁 Some of you can also say to me, "You are thinking about Easter now? It's already very late man."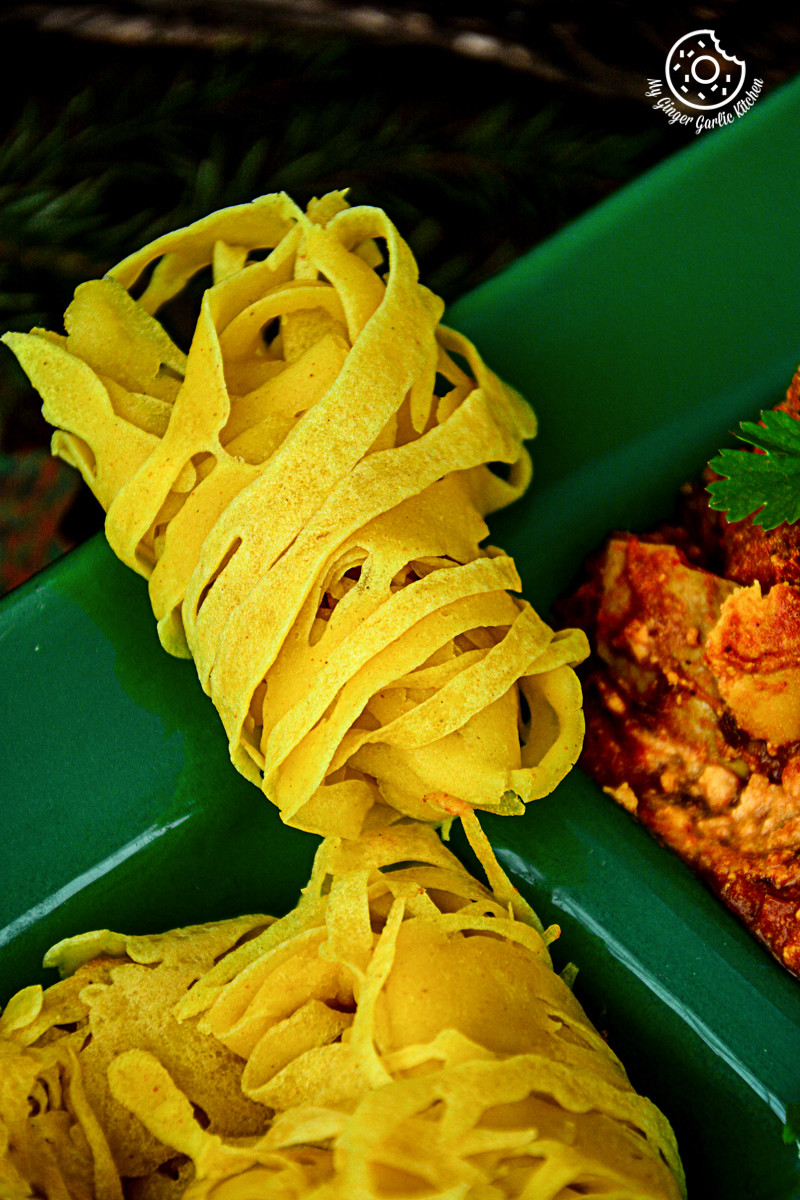 I know I will have to start thinking about Easter recipes before it's too late! 🙂
Okay, let me tell you about these Roti Jala (Net Lacy Pancakes).
I first saw a photo of Roti Jala on Google+ a over a year ago. And at that very moment I told to myself that I would learn how to make them. They just looked so enticing to me. And then I googled roti jala and found so many awesome recipes. I saw so different roti jala recipes so many times that I actually made them virtually many times before I made these in real for the first time! 🙂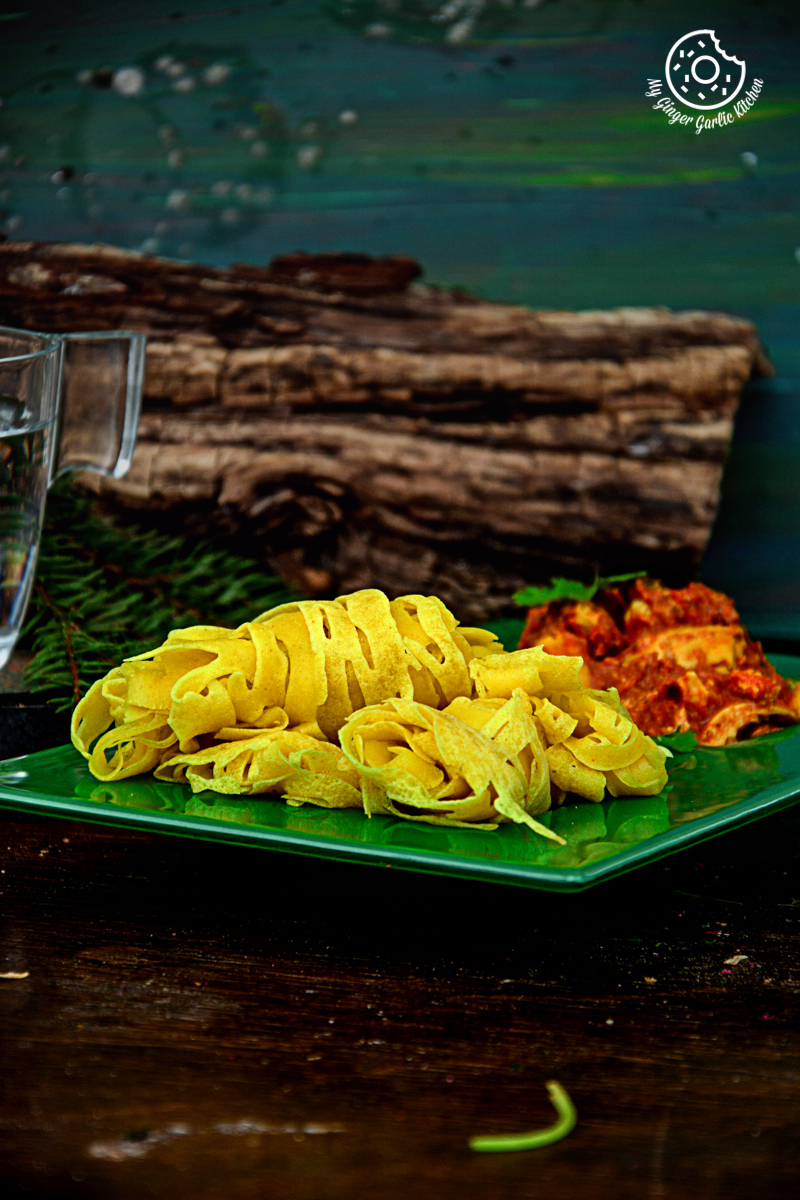 I figured that they would be complicated to make, but they are really just as simple as making crepes.
Roti Jala is a very traditional Malaysian recipe usually made during the Malay festive holidays.
This is also a popular roadside snack often served with curry dishes.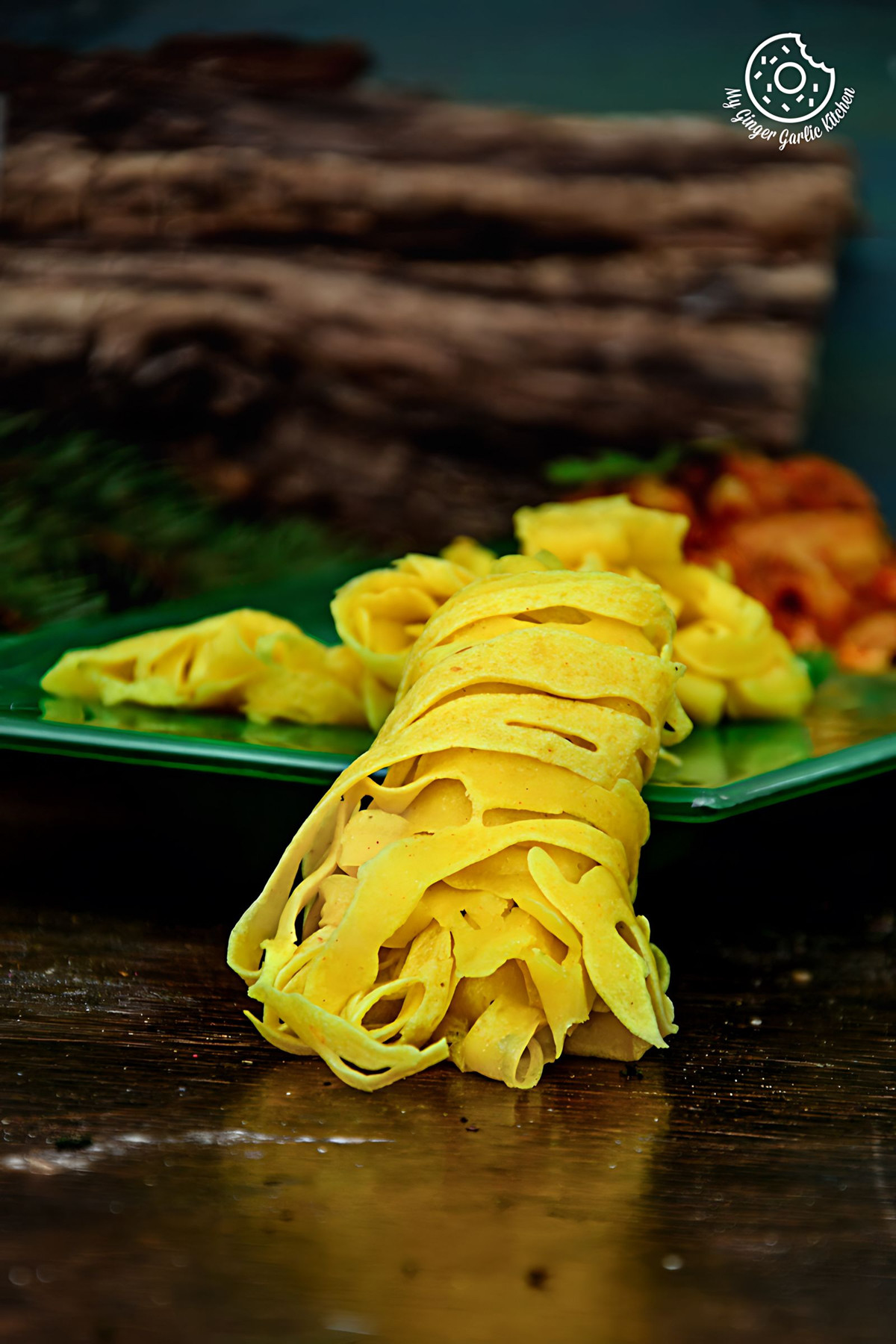 Roti Jala Recipe aka net or lacy pancakes means net bread which is translated from the Malay word "jala". These lacy crepes are usually eaten for breakfast or afternoon tea snack. Well, if you ask me, I can eat these anytime of the day. They make an excellent accompaniment to Asian stews and rich curry dishes.
This is an awesome alternative to rice. The yellow colour of the Roti Jala comes from turmeric powder.
It is made with flour, coconut milk and an egg that is cooked on a non-stick pan. This recipe is just so easy to make and I would recommend you to try this at home at least once.
This Malaysian delicacy is traditionally ladled into a roti jala mold which almost looks like a measuring cup with holes poked in the bottom.
Nearly every Roti Jala recipe I have seen suggests using a proper Roti Jala mould. But no need to panic if you don't have a traditional mold for making this. You can still make it.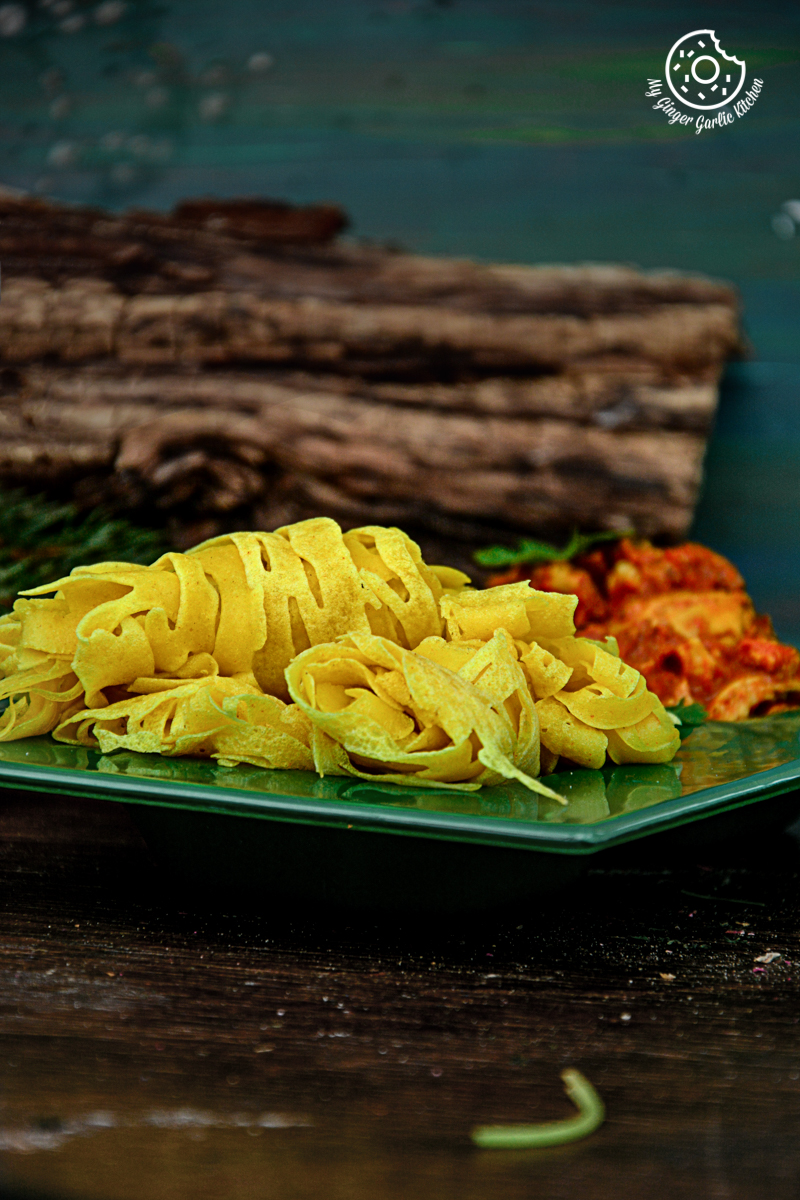 If you believe in DIY like me, you could use an old water bottle, and nail three holes onto the cap.
Trust me, you will have more success and consistency using a squeeze sauce bottle with a tiny spout rather than the actual mold. But please go ahead if you want to make it with a mold. I am sure it would be even more fun when you don't have much control on the flow of pouring batter! 😉
The batter for this Roti Jala is almost the same as a crepe. The only difference is that the coconut milk is used for this recipe. The most challenging and the most fun part of the Roti Jala recipe is to make the crepe into a lacy net.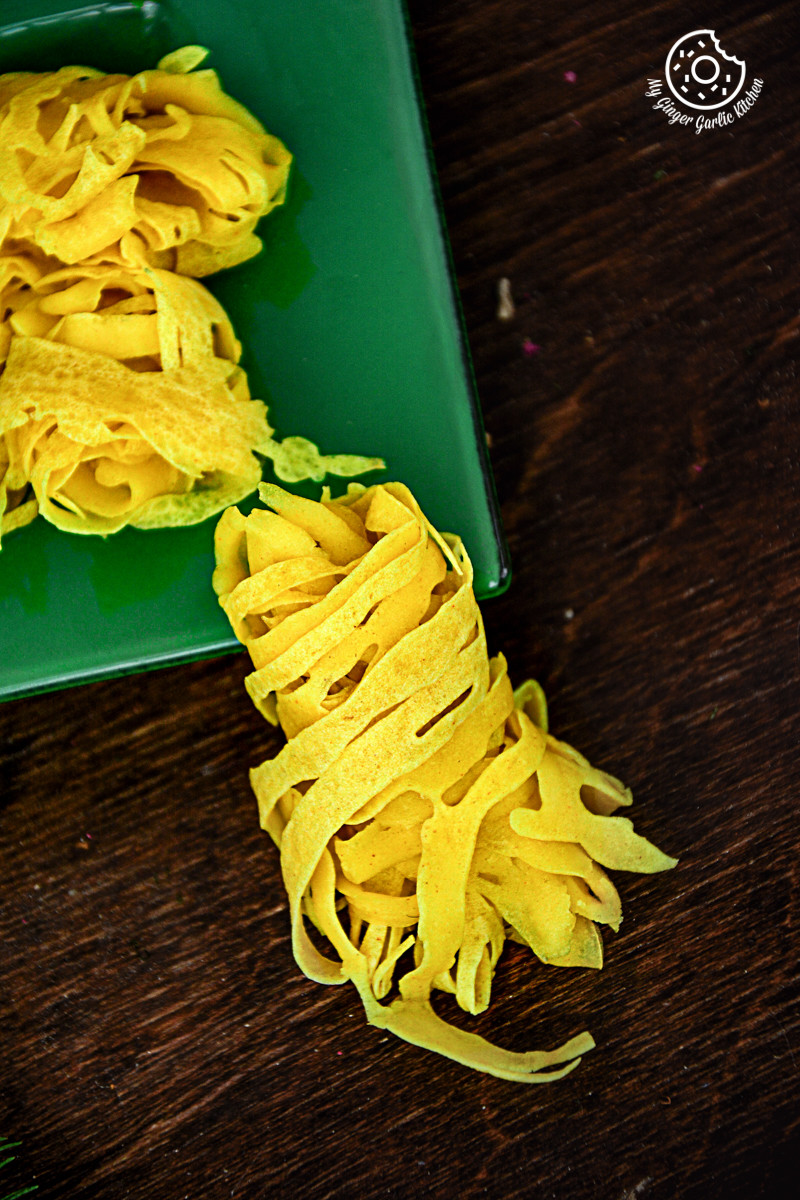 Challenging because you have to to prevent the crepe from being burnt. And the fun part about making Roti jala is the swirl technique. This is fun because you can make the circular patterns or zigzag patterns or whatever you like.
Roti Jala is best served warm or at room temperature. You can fold and roll them up like a spring roll, or simply fold them into quarters to form a triangle crepe.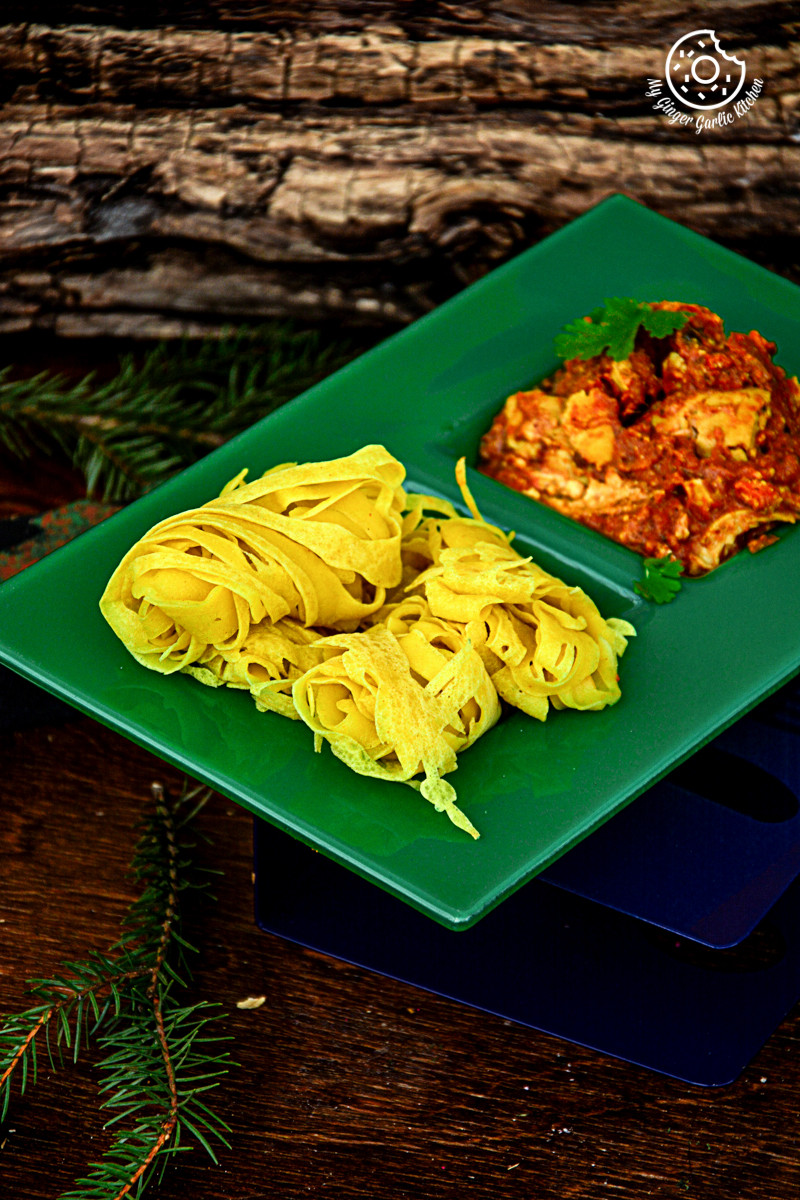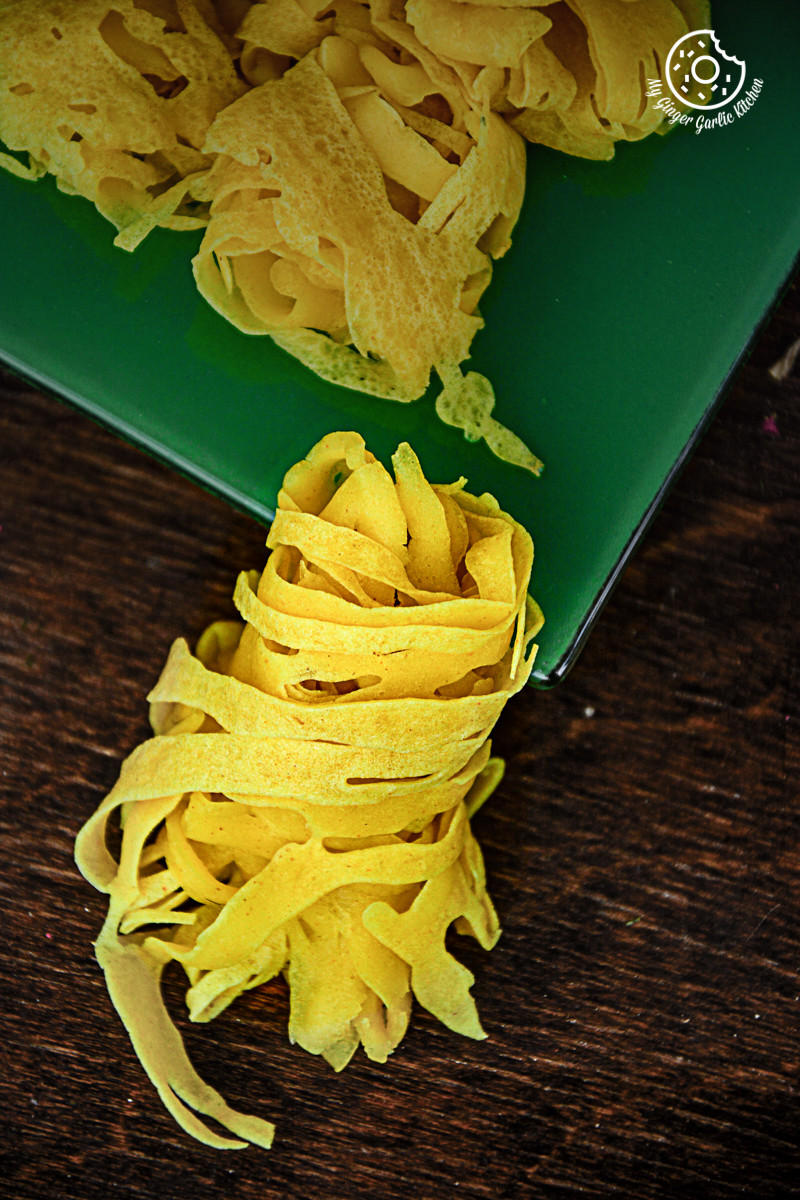 Roti Jala - Malaysian Net Pancakes

[Recipe]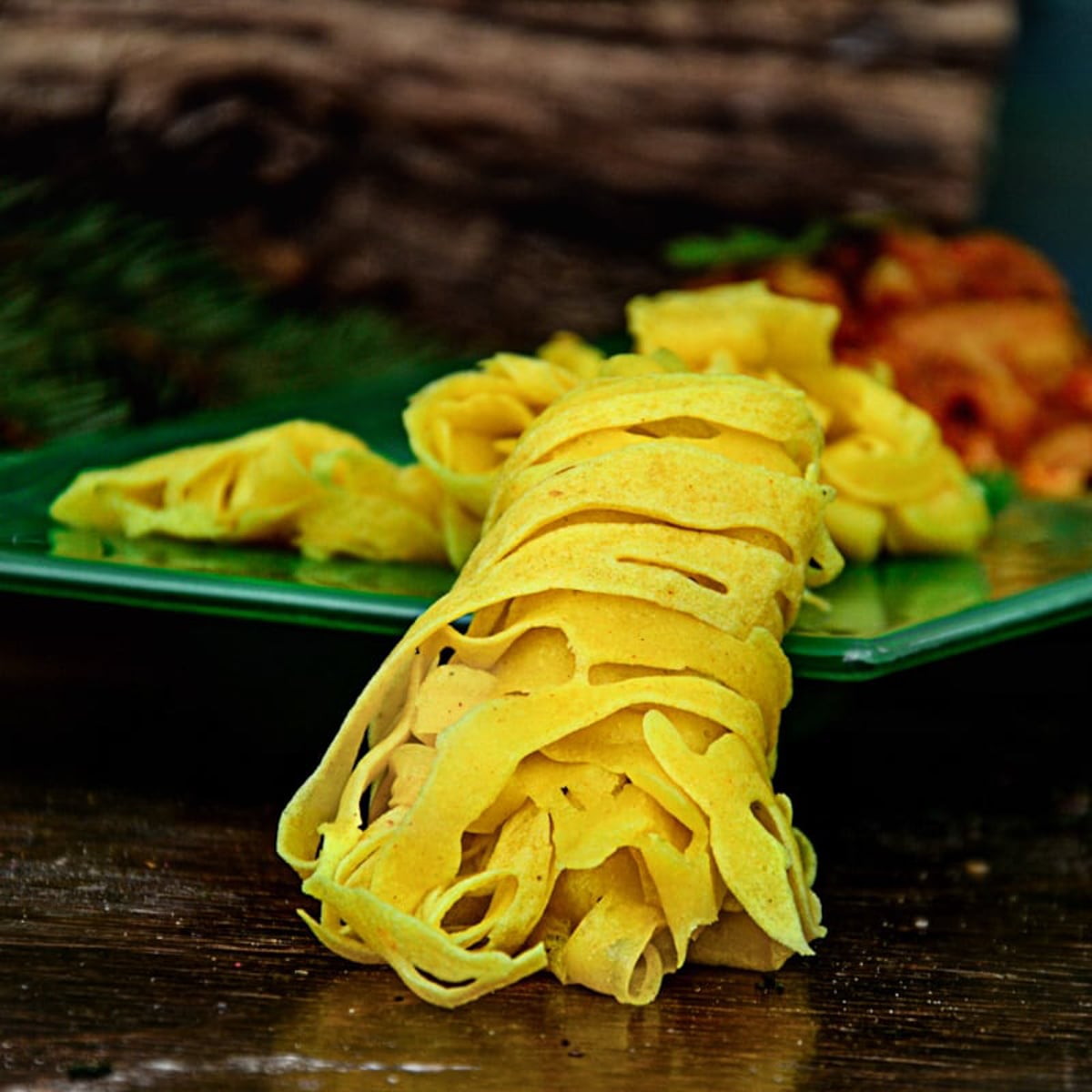 Roti Jala Recipe - net pancakes means net bread which is translated from the Malay word "jala". These lacy crepes are served as breakfast or afternoon snack.
---
★★★★✰
(Rating:
4.5
from
68
reviews)
---
| Prep time 🕐 | Cook time 🕐 | Total time 🕐 |
| --- | --- | --- |
| | | 20 mins |
| Category ☶ | Cuisine ♨ | Serves ☺ |
| Main | Malaysian | 7-8 |
| Nutrition Info ⊛ | | Serving size ⊚ |
| 219 calories | | 1 serving |
---
INGREDIENTS
For Roti Jala //
All-Purpose Flour - 1 cup
Egg - 1 large
Vegetable oil - 1 tbsp
Salt - ½ tsp
Turmeric powder - ½ tsp
Water - 1 cup
Coconut Milk - 1 cup
Oil for brushing
---
INSTRUCTIONS:
How to Make Roti Jala //
Add flour to a mixing bowl.




Also add salt, turmeric powder, water and whisk.




Now add coconut milk and whisk weill.




After that, add an egg and whisk well.




Add oil and whisk until the batter is free of lumps.




Now strain the batter.




Transfer the batter to a squeeze bottle. Make some holed to the bottle's cap.




Heat a pan over low medium heat. Lightly oil the pan with vegetable oil.




Gently squeeze the bottle to form a thin lacy pattern.




Cook until the batter is set.




Fold them in any shape of your choice.




Serve warm with curry dishes.



---
WATCH VIDEO:
---
NOTES:
No notes for this recipe.
---
If this recipe helped you, then please spread the word by sharing and
subscribing
to us on YouTube to get more such Recipe Videos.
---
Your feedback is so helpful for me and other MyGingerGarlicKitchen readers. So, for Facebook and Instagram, please mention
@MyGingerGarlicKitchen
or
#mygingergarlickitchen
. I would love to see your photos. :)
---
Author:
Anupama
Recipe Source Link:
https://www.mygingergarlickitchen.com/roti-jala-net-lacy-pancakes-video/
Date Published:
2019-10-17
• • • • • • • • • •