Ah, spaghetti! A classic pasta dish that satisfies your carb cravings at dinner or during the holiday seasons. It's such an iconic and easy dinner option, particularly for busy families.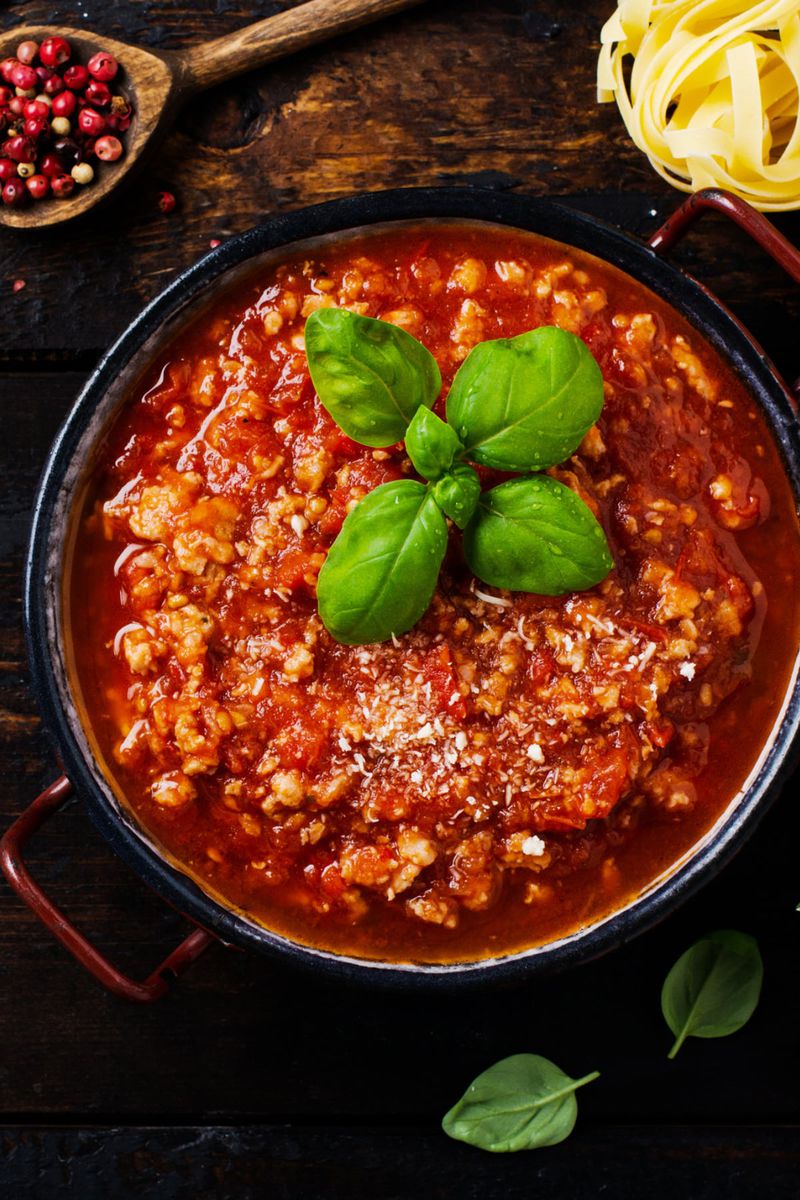 However, if in your eagerness you've made too much sauce for the noodles you've cooked, you might be wondering what to do with it. Whatever you do, don't toss it out! Instead, make use of it by following these delectable leftover spaghetti meat sauce recipes and ideas:
1. Yummy Dips
First off, the easiest way to reuse spaghetti sauce is to turn it into a dip.
You can add either chili flakes or sauteed chilies to the sauce to give it a good kick, or you can opt not to add anything at all. This is particularly suitable for spaghetti meat sauces.
Feel free to dunk anything in it, from chips to veggie sticks to French fries that are perfect as afternoon snacks for the entire family.
2. Pizza Hummus
Pizza is another classical comfort food. However, this crowd-pleaser can get a bit messy and expensive when served whole. An alternative you can consider is pizza hummus. 
This dish is perfect for last-minute cravings at a party. You simply blend leftover spaghetti sauce, chickpeas, and spices together. Top that with diced tomatoes and serve it to your guests. You can pair it with fresh bread, veggies, or pita chips.
3. Bloody Mary
Most people don't think of Bloody Marys when they see a jar of marinara. However, that leftover spaghetti sauce can help you score a tasty weekend morning pick-me-up. It'll give your Bloody Mary a flavorful and fresh base with a chunkier, thicker consistency versus using plain tomato juice. Just don't try doing this with meaty varieties.
To make a Bloody Mary with your leftover marinara, mix a shot or two of vodka with half a cup of pasta sauce, three tablespoons of lime juice, half a tablespoon of horseradish, and a fourth of a cup of water.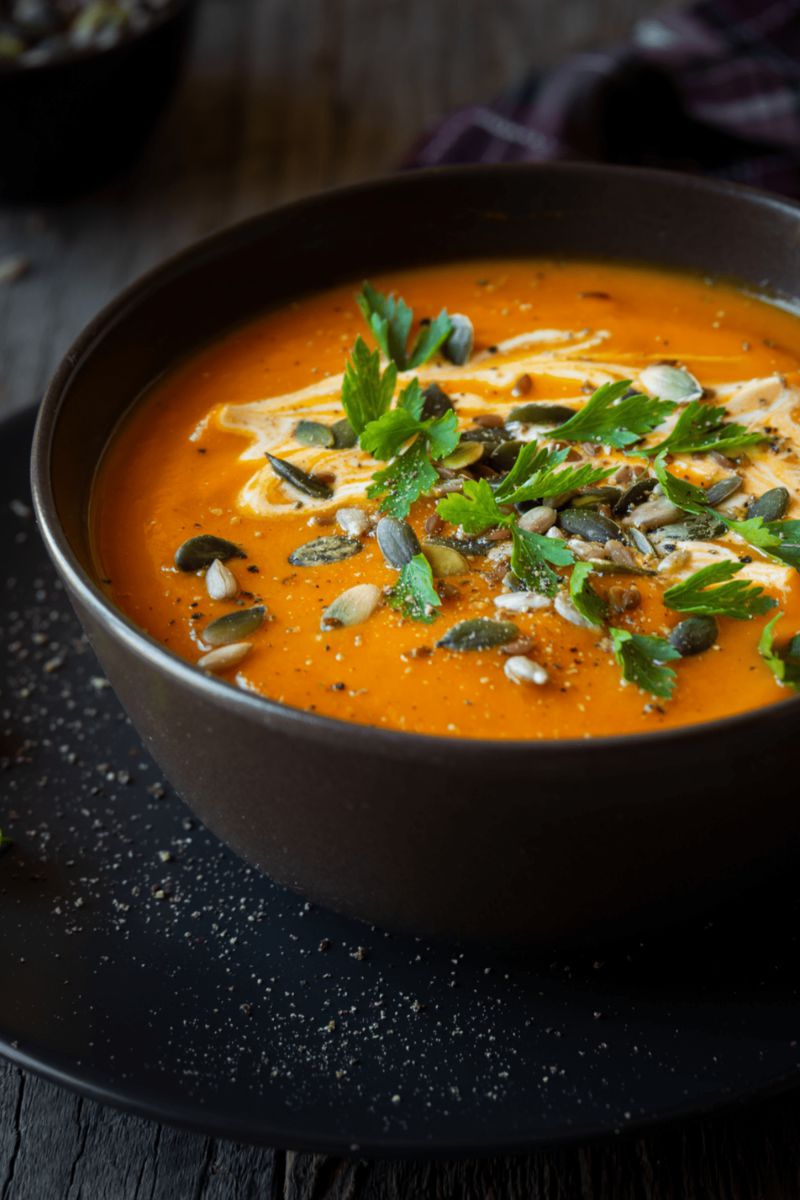 4. Hearty Soup
Leftover spaghetti sauce can be a good base for a hearty and that can warm up your tummy during cold, winter nights.
You can make a traditional Pappa al Pomodoro soup with the sauce as a tomato base. Cook it in a sauté pan and add in some seasoning and day-old bread to complete the dish. If you want, you can even incorporate some protein into the soup.
If you don't like thick soup but prefer a creamier one, you can always use cream with leftover sauce. Heat up a quart of leftover sauce and pasta along with a cup of chicken stock, a cup of cream, and two cups of diced tomatoes. Bring it to a boil and enjoy.
For fall, you can make soup by adding squash to your leftover sauce. Roast the squash and add some cream, chicken stock, and tomatoes to make a seasonal, hearty soup that your family will surely love.
5. Tomato Vinaigrette
If you're serving up a spinach salad or a juicy steak, pair that with tomato vinaigrette made from your extra spaghetti sauce. This will create a smothered savory and bold taste with the main ingredients.
Combine a spoonful of pasta sauce with a fourth of a cup of olive oil, a fourth of a cup of red wine vinegar, and some salt, basil, and pepper. Whisk everything and drizzle over your meal of choice.
6. Veggie Casserole
If you made a dish with creamy Alfredo sauce like truffle gnocchi and have leftover sauce, then you can use it to make any kind of vegetable casserole.
Just toss the Alfredo sauce with cooked cauliflower or broccoli and place it on a baking pan. Sprinkle some breadcrumbs on top and bake it for about 30 minutes at 350 degrees Fahrenheit. You'll have a rich, creamy, healthy, and delicious dish to share with your friends in no time at all.
7. Sloppy Joes
Sloppy joes are another comfort food for many Americans. They consist of ground beef, onions, ketchup or tomato sauce, and other seasonings served on a hamburger bun.
For an easier take, you can spread a spoonful of spaghetti sauce on each hamburger bun and enjoy.
8. Bread Or Pizza Topper
Leftover spaghetti sauce naturally works well as a topping like bruschetta on toasted bread.
Alternatively, you can use it to make scrumptious pizza. Spread the sauce on top of your dough, top that with buffalo mozzarella, and bake it for 12 minutes at 475 degrees Fahrenheit.
9. Lasagna Mug
If you want lasagna but don't like to cook for hours with a whole pan, especially if it's just to satisfy your cravings for the night, then try lasagna in a mug.
You can use your leftover spaghetti sauce to create this quick dish. You want to cook the pasta first, place alternating pasta and sauce layers in a cup, and sprinkle grated cheddar on top. Place it in the microwave to cook for two to three minutes.
10. Add To Other Pasta Dishes
You can also use leftover pasta sauce as a stuffing for other pasta options such as .
Use two cups of mashed potato and two cups of leftover sauce along with some Parmigiano Reggiano. Mix until consistent. Then, add a few drops of olive oil onto a baking sheet lined with the pasta dough. Create balls out of the potato and sauce mixture before placing them on the pasta dough and topping those with another layer of pasta dough. Afterward, cut it to make individual pieces of ravioli and boil for four minutes. Serve and enjoy!
11. Shrimp Cocktail Sauce
If you've forgotten to pick up cocktail sauce for your shrimp, leftover spaghetti sauce will save the day. Simply add horseradish (bit by bit until you've reached the desired taste) to the sauce. This'll be a killer stand-in for store-bought shrimp cocktail sauce.
Conclusion
Those are just some of the tasty ways to reuse leftover spaghetti sauce so nothing's wasted at the end of the day. Whether you find yourself with several spoonfuls or an entire cup of leftover sauce, you're sure to find something from the list above you'll want to whip up.