Shikanji - Indian Lemonade
Shikanji or Nimbu Pani is an Indian Lemonade made with lemon juice, sugar, honey, and seasoned with spices. A refreshing drink ideal for a hot day.
---
« Go back
Print this recipe »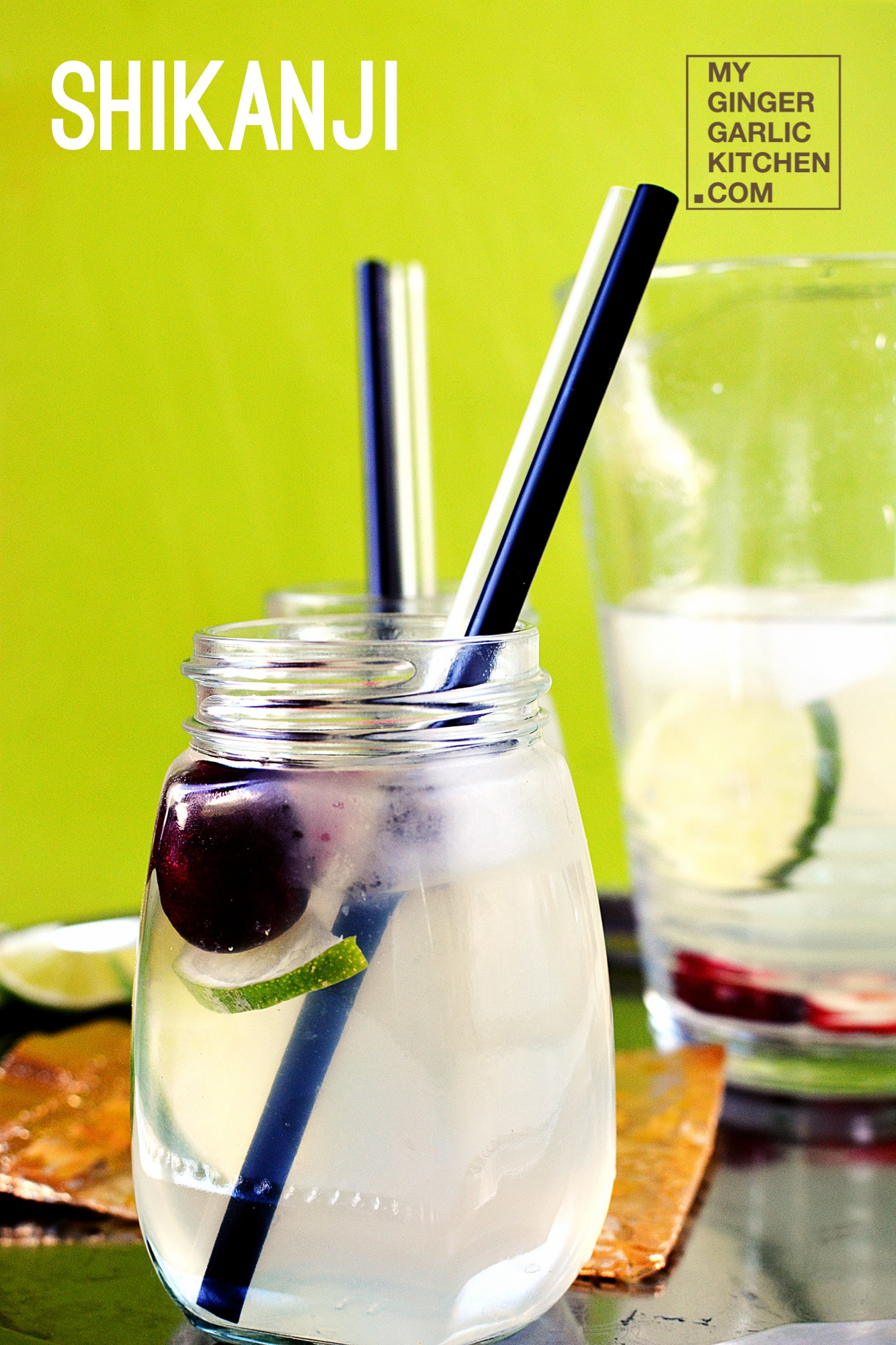 ---
Prep Time = 10 minutes
Cook Time = 5 minutes
Total Time = 15 minutes
Category = Drinks
Cuisine = Indian
Serves = 4
Nutrition Info = 84 calories
Serving Size = 1 Serving
---
RECIPE INGREDIENTS
» For Shikanji (Indian Lemondae) //
1/2 cup fresh lemon juice
2 tbsp sugar (I am using powdered sugar, as it dissolves fast)
3 1/2 glasses of water
rock salt as per taste
1 tsp chaat masala
2 tbsp honey
4 slices lime
3-4 cherries (optional)
1 1/2 cup ice cubes
---
RECIPE INSTRUCTIONS
» How to Make Shikanji (Indian Lemonade) //
Take a jug. Add lemon juice, powdered sugar, rock salt, chaat masala and honey to it. Mix well until sugar dissolves.
Add sliced lime, sliced cherries, and 1 cup of ice.
Mix well again, and let it cool for 2 minutes.
Add remaining ice cubes to 4 serving glasses, and pour the Shikanji into them.
Serve immediately. Enjoy!
---
RECIPE NOTES
No notes for this recipe.
---