Rajasthani Mirchi ke Tipore - Instant Green Chili Pickle
Detailed Rajasthani Mirchi Ke Tipore - Instant Chili Pickle recipe with step by step photos and video tutorial. Hari mirchi ke tipore is a spicy pickle.
---
« Go back
Print this recipe »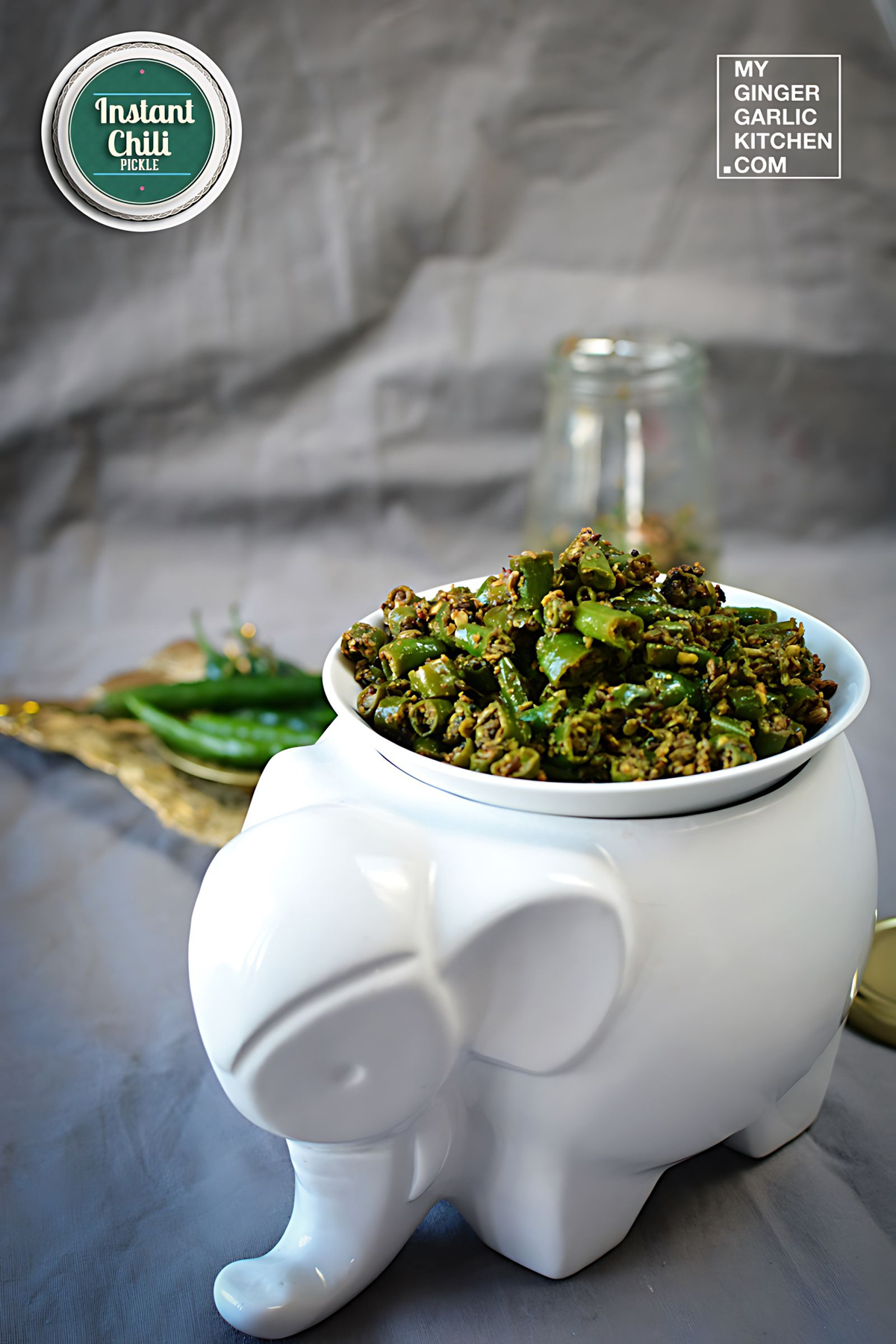 ---
Prep Time = 2 minutes
Cook Time = 10 minutes
Total Time = 12 minutes
Category = Main
Cuisine = Indian
Serves = 6
Nutrition Info = 180 calories
Serving Size = 6 Servings
---
RECIPE INGREDIENTS
» For Mirchi Ke Tipore:
1 1/2 cups green chilies, chopped & deseeded
2 tablespoon cooking oil
1 tablespoon fennel seeds
1 teaspoon mustard seeds
1 teaspoon cumin seeds
1/4 teaspoon turmeric powder
salt as per taste
1 tablespoon dried mango powder
1 tablespoon coriander powder
pinch of red chili powder (optional)
2 tablespoons water, (optional)
1/4 teaspoon asafoetida
---
RECIPE INSTRUCTIONS
» Make Mirchi Ke Tipore:
Heat oil in a pan over medium-low heat.
Add asafoetida, mustard seeds, cumin seeds, and fennel seeds.
Turn the heat to low. When the seeds start to splutter, add chopped green chilies. Saute for about 3-4 minutes.
Now add turmeric powder, salt, coriander powder, chili powder, dried mango powder and mix well.
Cook for 1 minute. Splash with 2 tablespoons of water and cook for more 2 minutes. (Use 2 tablespoons of oil if you don't want to use water.)
Once cooked, turn off the heat. Instant chili pickle can be served as a side dish to accompany your meals. Enjoy!
---
RECIPE NOTES
Instant chili pickle can be kept in the refrigerator for 5-6 days.
---