Orange Prune Loaf
This quick, easy and delicious Orange Prune Loaf is an orange flavored sweet bread. Just bake it for your family and they will really love its flavours.
---
« Go back
Print this recipe »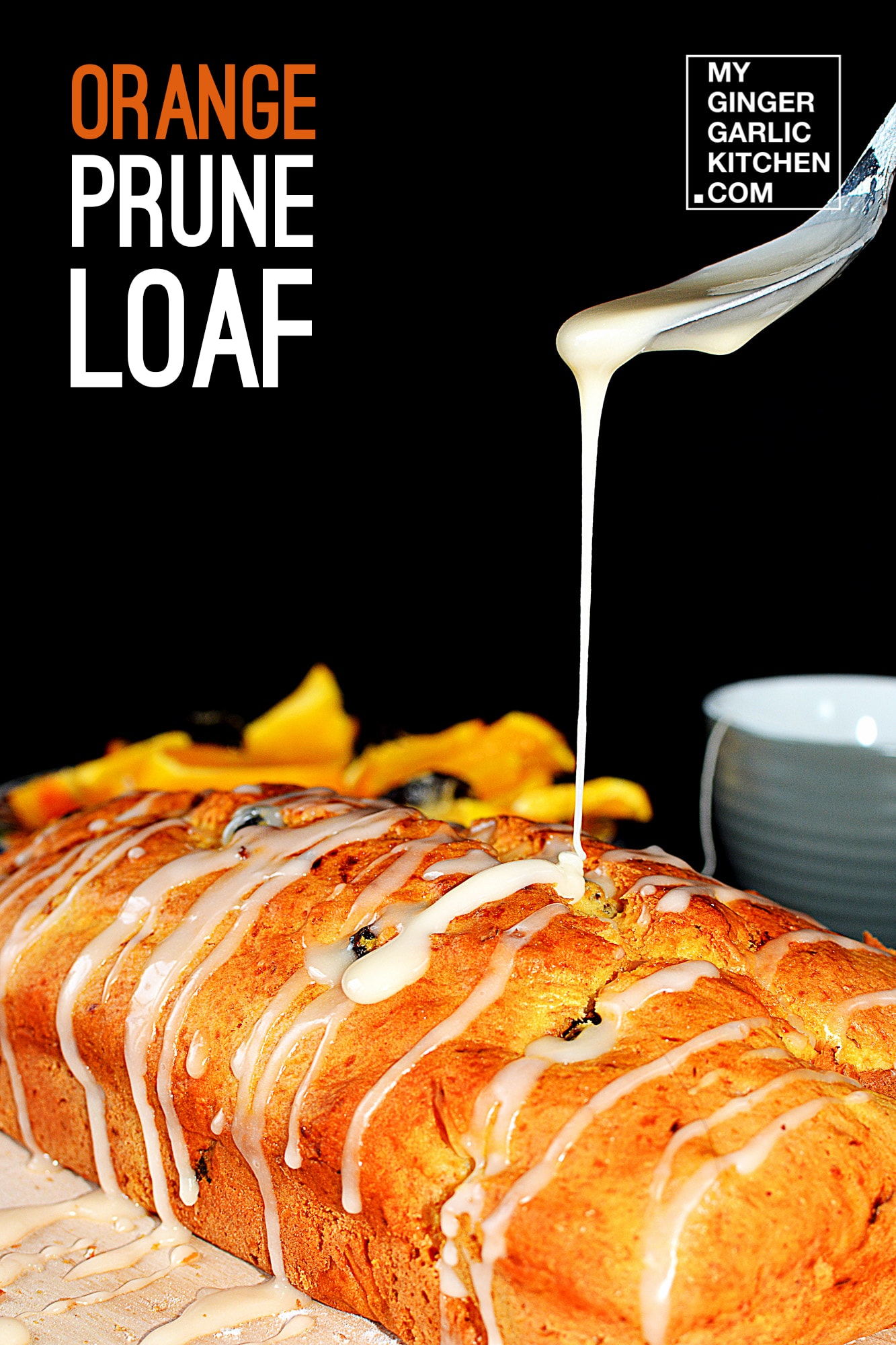 ---
Prep Time = 10 minutes
Cook Time = 50 minutes
Total Time = 1 hour(s) 10 minutes
Category = Dessert
Cuisine = World
Serves = 6
Nutrition Info = 255 calories
Serving Size = 1 serving
---
RECIPE INGREDIENTS
» For Orange Prune Loaf //
1/2 cup granulated sugar
1/4 cup vegetable margarine
1 tsp vanilla extract
1/2 cup fresh orange juice
1/2 cup prunes dried, and halved
1 cup all-purpose flour
1 large egg
1 tbsp grated orange zest
2 tsp baking powder
½ tsp baking soda
¼ tsp salt
» For Glaze //
1 cup icing sugar
3-4 tsp orange juice
---
RECIPE INSTRUCTIONS
» How to Make Orange Prune Loaf //
Preheat oven to 350°F/175°C.
Line or grease the mini baking pan with parchment paper and set aside.
In a large mixing bowl, beat together egg, orange juice, sugar, vanilla extract, and margarine.
Add flour, baking powder, baking soda, salt, prunes, and orange zest.
Stir well until moistened.
Once you get a smooth mixture, pour this mixture into a greased/lined baking pan.
Bake at 350°F/175°C for 55-60 minutes, or until loaf turns brown.
Once baked, remove the loaf from the oven, but not from the pan.
Let it cool down on cooling rack for 10 minutes.
» Make Glaze: //
Combine all glaze ingredients until you get the desired drizzling consistency and then pour it over the loaf.
» Serving: //
Remove the baking parchment from the loaf and spoon glaze over the loaf.
Garnish with orange slices and dried prunes.
Let stand in pan for 10 minutes before slicing.
Once cooled, slice and serve with evening tea or coffee.
---
RECIPE NOTES
This recipe serves 6, but you can easily double the recipe. Use 9 x 5 x 3 inch loaf pan, if you are doubling the recipe.
I added dried prunes, but you can add chopped walnuts or almonds for a change. Wrap leftover loaf with the aluminum foil, to keep is fresh.
---