How To Make Perfect Mulled Wine
This cozy, calming, and satisfying Homemade Mulled Wine is warmed to perfection. It has a marvelous blend of whole spices and citrus.
---
« Go back
Print this recipe »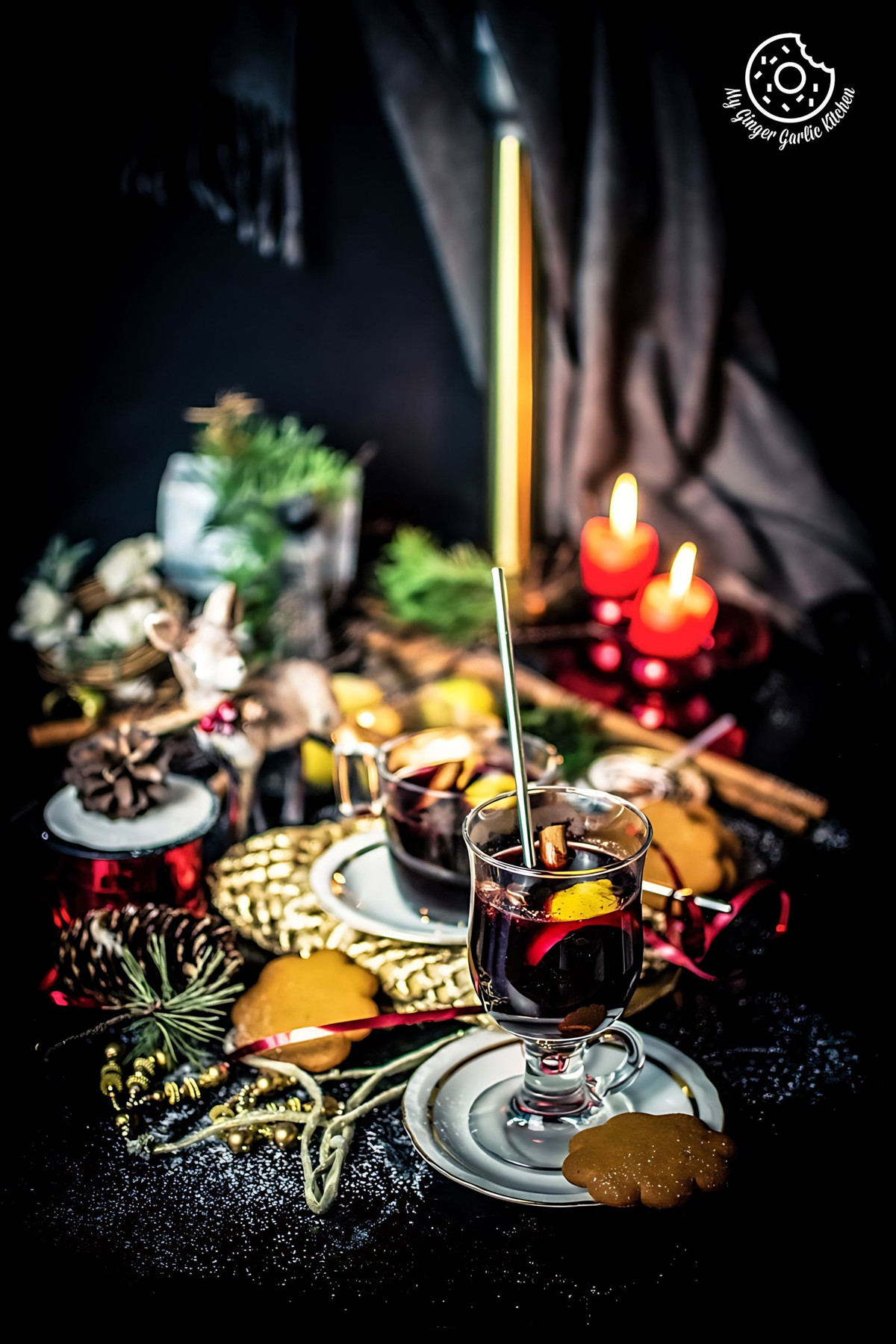 ---
Prep Time = 5 minutes
Cook Time = 10 minutes
Total Time = 15 minutes
Category = European
Cuisine = Indian
Serves = 6 glasses
Nutrition Info = 100 calories
Serving Size = 1 glass
---
RECIPE INGREDIENTS
» For Mulled Wine
1 (750ml) bottle of dry red wine
100g sugar, or honey to taste
5 tbsp orange juice
3 star anise
6 cloves
2 cinnamon sticks
1 nutmeg
Peel of 1 orange, twisted
Peel of 1 lemon, twisted
Peel of 1 lemon, twisted
» For serving //
Raisins
Dried cranberries
Sliced almonds
---
RECIPE INSTRUCTIONS
» How To Make Perfect Mulled Wine
Combine the sugar, orange juice, cinnamon sticks, orange peel, lemon peel, lime peel, cloves and star anise in a saucepan.
Stir well, and bring it to a boil over medium-low heat.
Add wine and simmer for 5-7 minutes. (Do not to boil the mulled wine.)
Pour warm wine into mugs. (You can strain if you like.)
Add an orange/lemon peel, cinnamon stick to each.
Serve warm with your desired garnish.
---
RECIPE NOTES
No notes for this recipe.
---