Melon Granita
This Melon Granita is made with melon puree, sugar syrup, vanilla, and lemon juice. Perfect to beat the summer heat. A perfectly refreshing summer dessert.
---
« Go back
Print this recipe »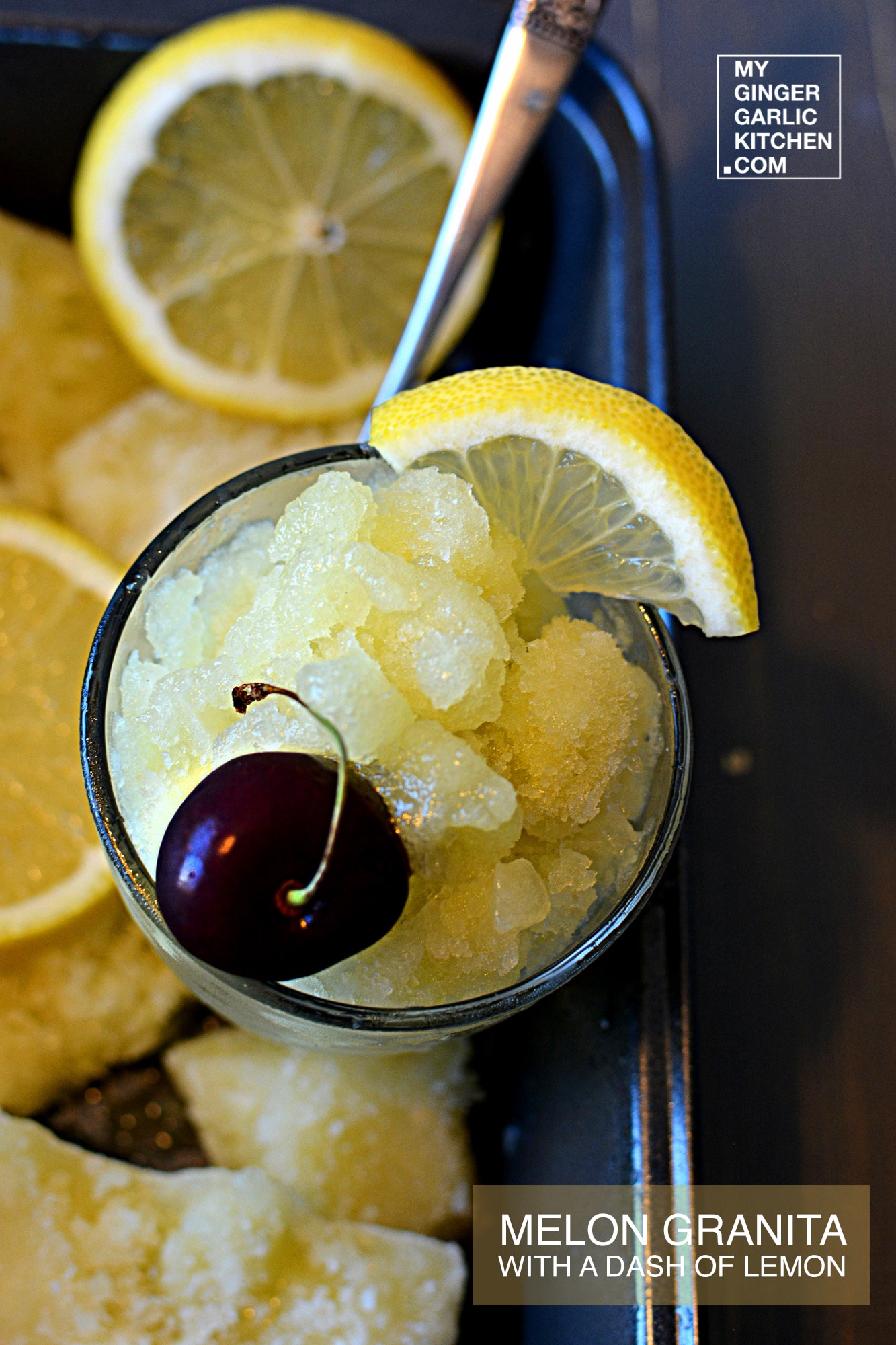 ---
Prep Time = 5 minutes
Cook Time = 10 minutes
Total Time = 15 minutes
Category = Dessert
Cuisine = International
Serves = 4
Nutrition Info = 195 calories
Serving Size = 1 Granita
---
RECIPE INGREDIENTS
» For Melon Granita //
icing sugar - 1/4 cup
water - 3/4 cup
vanilla extract - 1 teaspoon
melon puree - 1 cup
lemon juice - 1 tablespoon
---
RECIPE INSTRUCTIONS
» How to Make Melon Granita //
Heat a pan. Add water, and sugar to it. Stir continuously until the sugar has dissolved. Let it boil for 7 minutes. Remove from heat, and add vanilla extract to it. Mix well, and, let it cool.
Add melon puree, and lemon juice to the sugar syrup. Pour syrup into a baking tray. Freeze uncovered for about 1 hour until crystals form around the edges.
Stir with a fork, and freeze again for 2 hours. Stir again with a fork. Repeat the process for 4-5 times.
Stir with the fork again, before serving.
---
RECIPE NOTES
No notes for this recipe.
---