Indulging Coconut Mango Panna Cotta
Indulging Coconut Mango Panna Cotta is a dessert recipe. This is made with coconut milk, cream, and mangoes. This is a perfect summer dessert.
---
« Go back
Print this recipe »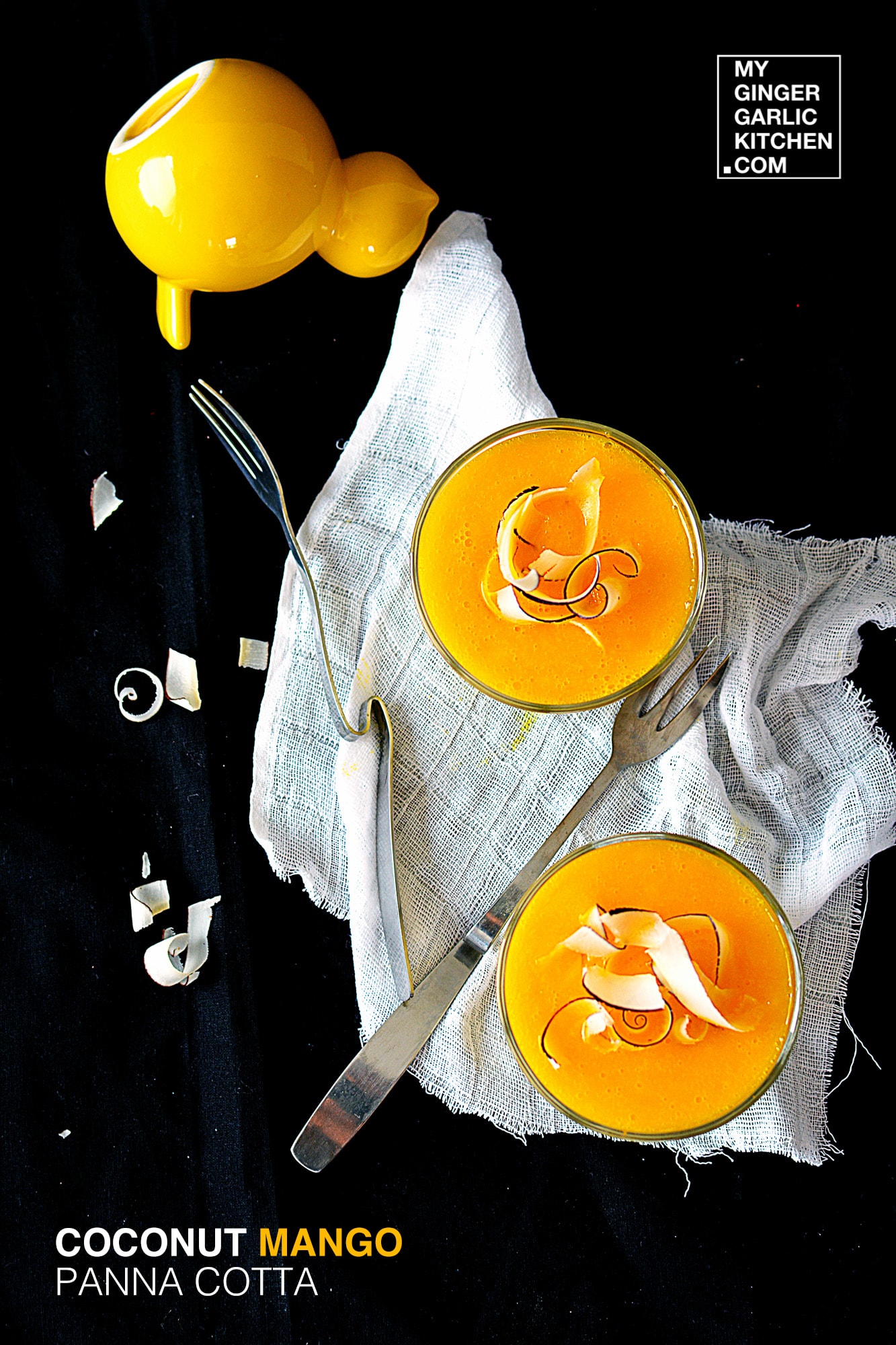 ---
Prep Time = 5 minutes
Cook Time = 15 minutes
Total Time = 20 minutes
Category = Dessert
Cuisine = Italian
Serves = 6
Nutrition Info = 389 calories
Serving Size = 1 Serving
---
RECIPE INGREDIENTS
» For coconut mango panna cotta //
double cream - 1 cup
coconut milk - cup
unflavoured gelatin powder - 2 tablespoons
warm water - half cup
vanilla extract - 1 teaspoon
brown sugar for coconut milk & cream - ¼ cup
white sugar for mango puree - ¼ cup
mango puree - 2 cups
---
RECIPE INSTRUCTIONS
» How to Make Coconut Mango Panna Cotta //
Soak the gelatin in ½ cup of warm water for about 8 minutes.
Heat a pan. Add double cream, and coconut milk and let it boil. Add brown sugar to it and let it boil until sugar dissolves. Remove from heat, and add ¼ cup of soaked gelatin to the coconut milk cream.
Heat another pan. Add mango puree and powdered white sugar to it. Let it come to a boil. Remove from heat. Transfer 1 cup puree in another bowl for topping, and keep in refrigerator.
Add remaining ¼ cup soaked gelatin to 1 cup mango puree.
Divide coconut cream along with 1 cup mango puree among 6 glasses. Cover with cling film. Keep these glasses to set in refrigerator for 4-5 hours or overnight.
Remove the cling film the next day, and top each glass with mango sauce. Garnish with coconut shavings. Enjoy!
---
RECIPE NOTES
No notes for this recipe.
---