Creamy Cappuccino Chocolate Lassi
Cappuccino Chocolate Lassi is a smoothie made with yogurt, milk, cappuccino, chocolate, honey, and brown sugar. A refreshing drink for any time of the day.
---
« Go back
Print this recipe »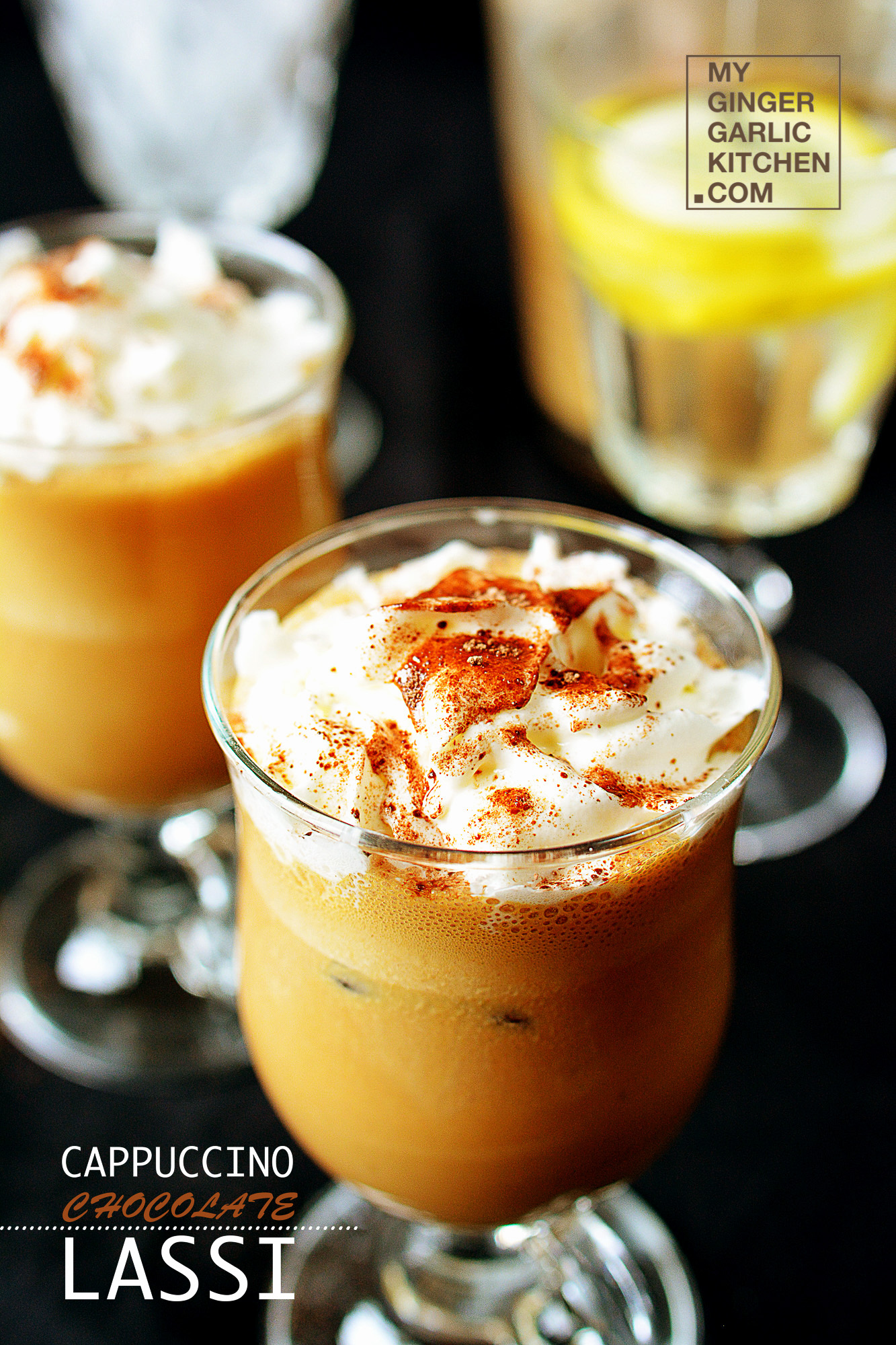 ---
Prep Time = 5 minutes
Cook Time = 2 minutes
Total Time = 7 minutes
Category = Drinks
Cuisine = World
Serves = 4
Nutrition Info = 280 calories
Serving Size = 1 Serving
---
RECIPE INGREDIENTS
» For Cappuccino Chocolate Lassi //
1 1/4 glass chilled yogurt
1/2 cup chilled milk
2 tablespoons brown sugar
2 tablespoons honey
2 tablespoons cappuccino powder
1/4 tsp instant coffee powder (for a richer taste)
3 tablespoons chocolate powder
Ice cubes
Whipped cream for topping
Chocolate powder for dusting
---
RECIPE INSTRUCTIONS
» How to Make Cappuccino Chocolate Lassi //
Dissolve coffee powder in 1 teaspoon of water and mix well.
Add yogurt, milk, cappuccino powder, chocolate powder, coffee liquid, honey, and brown sugar to a jug. And blend all the ingredients until smooth.
Add ice cubes to serving glasses, and pour lassi into serving glasses.
Top lassi glasses with whip cream, and dust some chocolate powder. Creamy Cappuccino Chocolate Lassi is ready. Serve chilled & enjoy!
---
RECIPE NOTES
No notes for this recipe.
---