Carrot Sabudana Kheer - Carrot Sago Kheer
Kheer is a name for Indian milk pudding flavoured with cardamom, saffron, and dry fruits. Carrot Sabudana Kheer is a little twist to regular sabudana kheer.
---
« Go back
Print this recipe »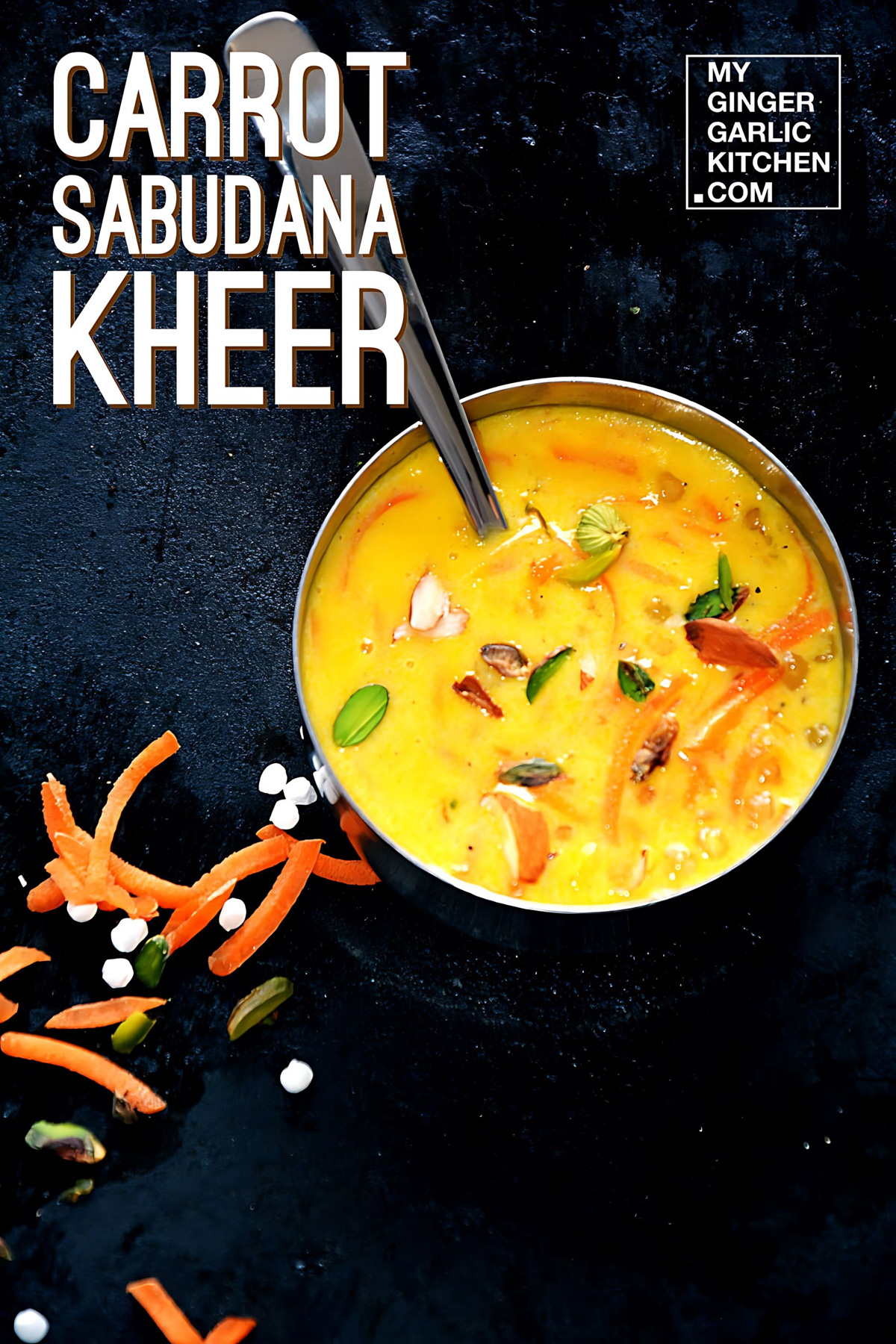 ---
Prep Time = 10 minutes
Cook Time = 30 minutes
Total Time = 40 minutes
Category = Dessert
Cuisine = Indian
Serves = 5
Nutrition Info = 205 calories
Serving Size = 1 serving
---
RECIPE INGREDIENTS
» For Carrot Sago Kheer //
1 tablespoon ghee (clarified butter)
2 large carrots, peeled and shredded
4 cups whole milk
1/2 cup sabudana (sago)
5 tablespoon sugar, or as per taste
1/4 teaspoon cardamom powder
1 tablespoon pistachio, chopped
5-6 strands of saffron, crushed
5-6 almonds, chopped
1.5 cups water
» For garnishing //
Sliced almonds
Sliced pistachios
---
RECIPE INSTRUCTIONS
» Carrot Sago Kheer //
Rinse sago pearls (sabudana) and soak them covered in 5 cups of water for about 2 hours.
Drain almost extra water, and keep covered for 1 hour or until sabudana is soft.
Heat a pan, and add ghee to it over medium heat.
When the ghee is hot, add shredded carrot to it, and sauté for 5-7 minutes.
Add milk and crushed saffron to carrots, and stir continuously till milk comes to boil.
Once milk has boiled, add soaked sago (sabudana) and cook on medium heat for 5 minutes, or till sabudana turns translucent. Do not overcook sabudana.
Add sugar, and cardamom and let it cook for another 4-5 minutes.
Add chopped pistachio, and chopped almonds and mix well.
Remove from heat. Garnish with chopped almonds, pistachios and serve.
Delicious Carrot Sabudana kheer is ready to serve. It can be served hot or cold.
---
RECIPE NOTES
This festive sabudana kheer can be served during Navaratri or other fasts.
---