How to Make Masala Chaas - Spiced Buttermilk
This revitalizing summer drink Masala Chaas or Spiced Buttermilk is made with chilled yogurt and fresh herbs such as cilantro or mint.
---
« Go back
Print this recipe »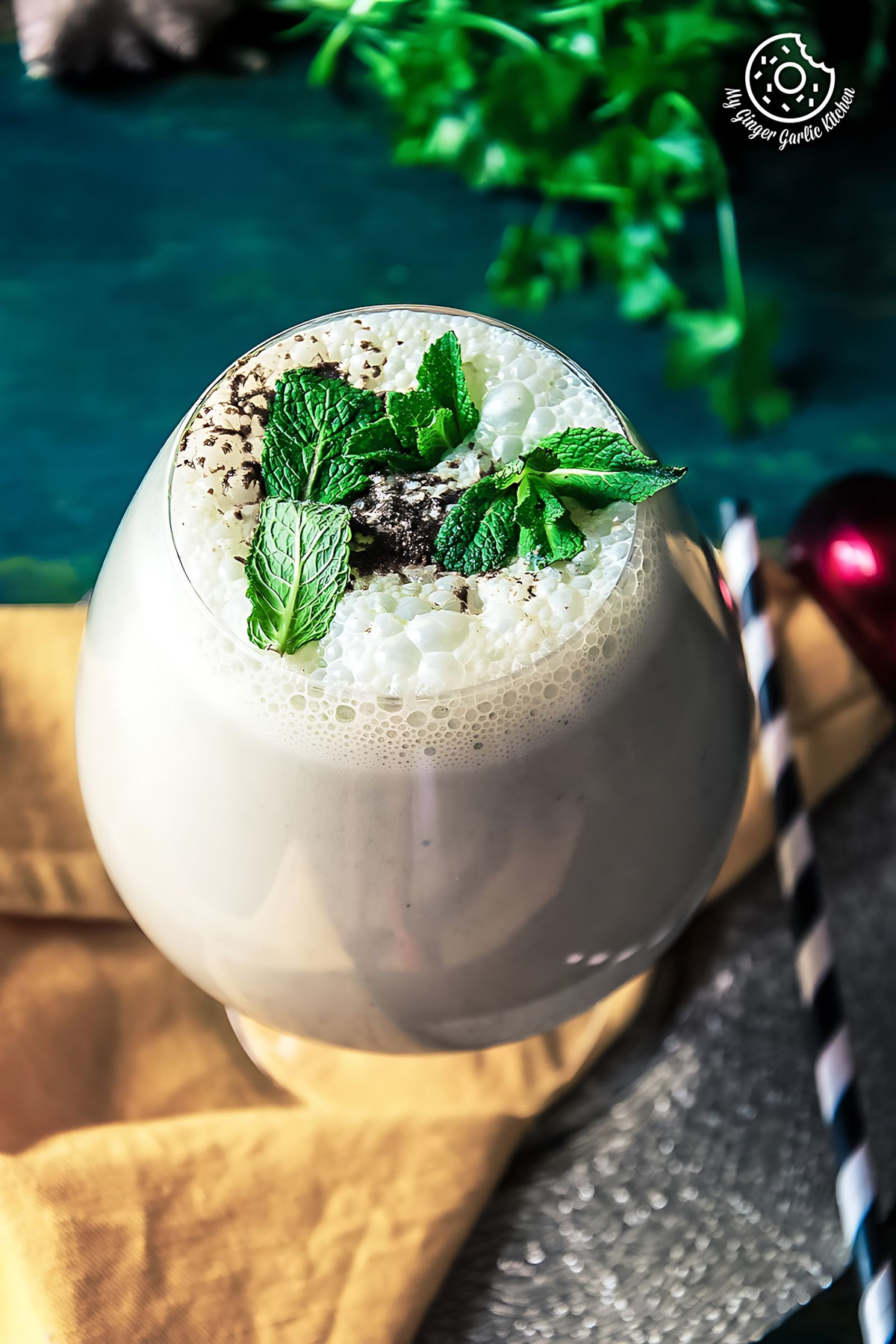 ---
Prep Time = 10 hour(s) 5 minutes
Cook Time = 5 minutes
Total Time = 10 minutes
Category = Drinks
Cuisine = Indian
Serves = 4
Nutrition Info = 35 calories
Serving Size = 1 serving
---
RECIPE INGREDIENTS
» For Masala Chaas //
1 1/2 cups natural yogurt
2 cups chilled water (you can adjust the amount of water according to your preference)
4 tablespoons fresh mint leaves
2 small green chilies
1/2 inch piece ginger, peeled
4 tablespoons fresh coriander leaves
Salt to taste
1/4 teaspoon Himalayan black salt
1 tablespoons roasted cumin powder (bhuna jeera powder)
1 teaspoon ground black pepper
» For Serving //
Mint leaves
Cumin powder and ground black pepper
Ice cubes as required
---
RECIPE INSTRUCTIONS
» How to Make Masala Chaas //
Puree together mint leaves, green chilies, ginger, coriander leaves, and 1/4 cup chilled water.
Now in a jar, blend together the pureed herbs, salt, black salt, cumin powder, ground black pepper, chilled water until frothy.
Add ice cubes to the serving glasses, and pour chaas into the glasses.
Garnish with black pepper, cumin powder, and mint leaves and serve chilled.
---
RECIPE NOTES
No notes for this recipe.
---