How to Make Sweetened Condensed Milk
This Homemade Sweetened Condensed Milk recipe makes a delightful, creamy and smooth condensed milk- just the same which you get ready-made from the store.
---
« Go back
Print this recipe »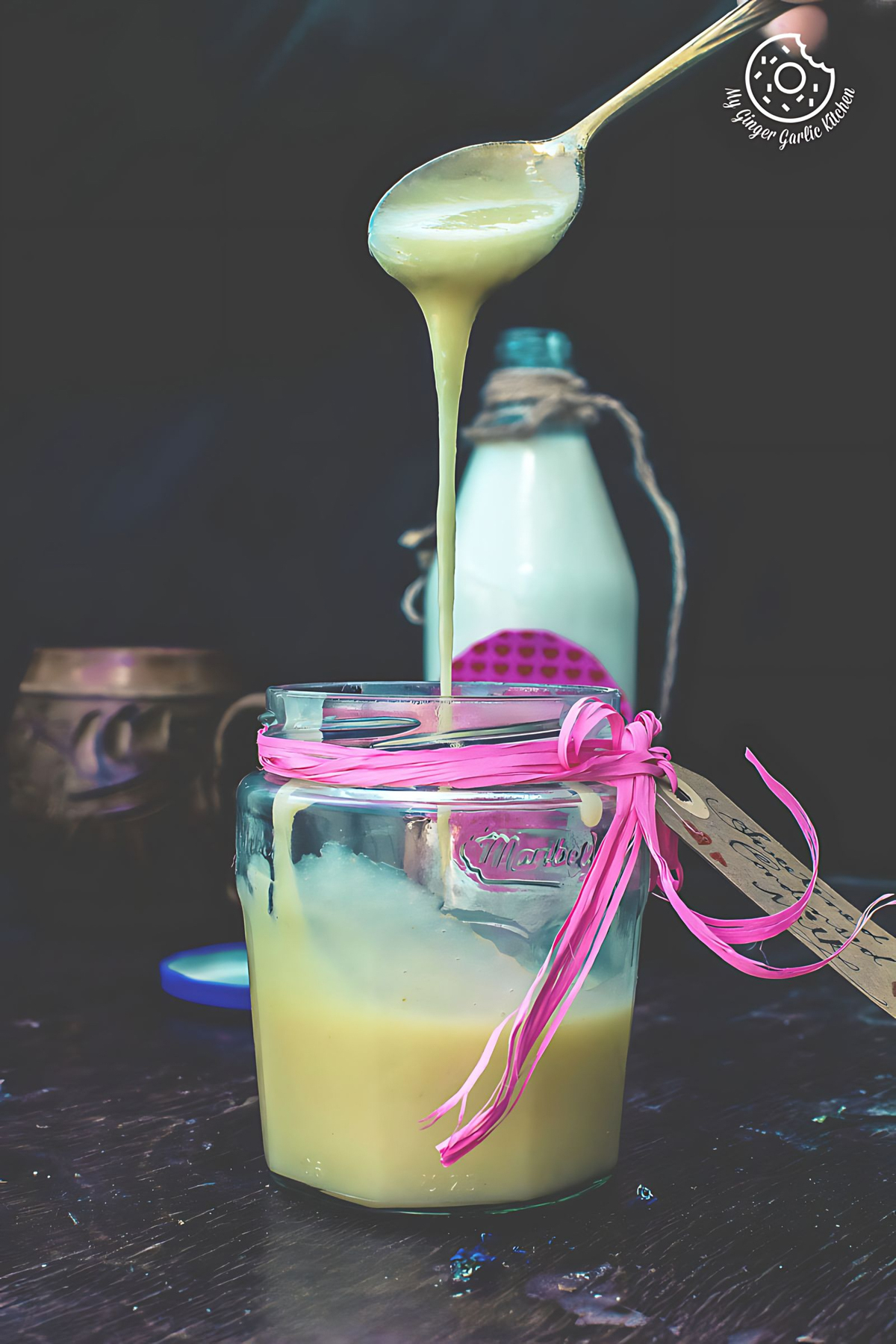 ---
Prep Time = 5 minutes
Cook Time = 25 minutes
Total Time = 30 minutes
Category = How To
Cuisine = World
Serves = 1 cup
Nutrition Info = 6 calories
Serving Size = 1 tablespoon
---
RECIPE INGREDIENTS
» For Sweetened Condensed Milk
Full Fat Milk - 500ml
Sugar - 3/4 Cup (150g) or as per taste
Pinch of Baking Soda
---
RECIPE INSTRUCTIONS
» How to Make Sweetened Condensed Milk
Add the milk and sugar into a heavy bottomed pan.
Heat it on a medium-low heat until the sugar has dissolved. Keep stirring regularly. Once the sugar has dissolved, gently simmer it for about 20-25 minutes, or until the milk has reduced by half and thickened.
At this stage, milk should be darkened to an almost pale yellow in color.(You may notice some foam forming on top. Gently remove it with a spatula.)
Turn off the heat and add the baking soda.
At this stage, the milk will froth up and texture will be very bubbly. This is what we need.
Stir well and let the condensed milk cool completely.
Once cooled, store in a clean jar in the fridge and it will last for months.
---
RECIPE NOTES
You can refrigerate it for up to a week and it can last in the freezer for up to 2 months.
---