Goan Sanna - Mangalorean Idlis - Goan Steamed Rice Cake
Goan Sanna - Mangalorean Idlis or Goan Steamed Rice Cake is steamed fluffy and spongy rice cake which is a very popular dish of Goan cuisine.
---
« Go back
Print this recipe »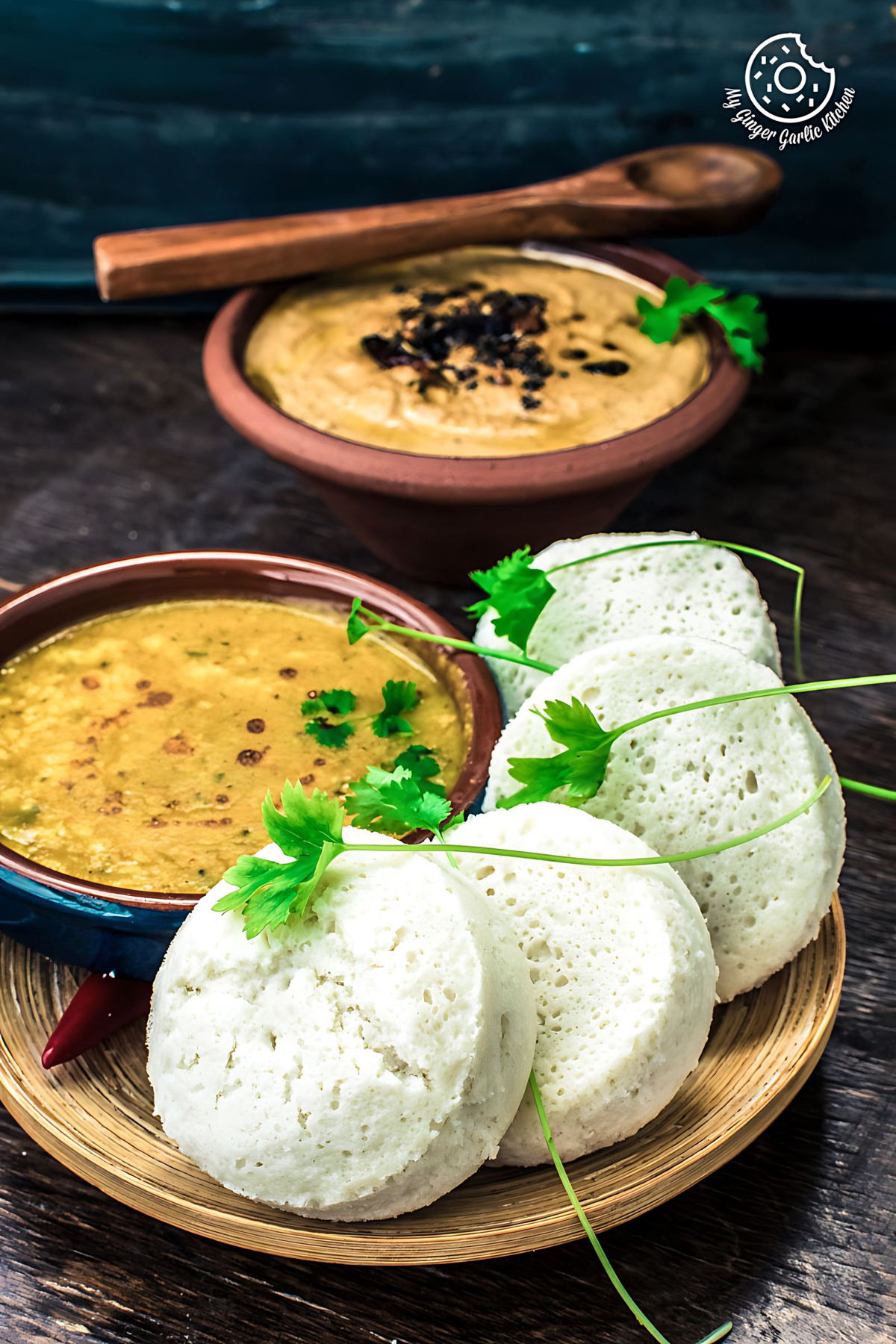 ---
Prep Time = 10 minutes
Cook Time = 20 minutes
Total Time = 30 minutes
Category = Main
Cuisine = Indian
Serves = 4-6
Nutrition Info = 78 calories
Serving Size = 1 sanna
---
RECIPE INGREDIENTS
» Goan Sanna:
1 3/4 cups rice (parboiled or idli rice)
1/2 cup split black gram (dhuli urad dal)
1 + 2 teaspoons sugar
1 teaspoon instant dried yeast
1 teaspoon salt, or to taste
1/2 cup coconut milk
1/4 cup warm water
Water for making paste
---
RECIPE INSTRUCTIONS
» Making Goan Sanna Batter:
Soak both the rice and urad dal separately in the water for 4- hours.
Drain and rinse the rice and dal.
Add water to rice and grind to make a smooth batter.
Add this batter to a large bowl.
Grind dal to make a thick and smooth batter.
Add dal paste to the rice batter.
Now add coconut milk to this batter and whisk well to make a lump-free batter.
Add salt and 2 tsp sugar to this batter and whisk well. Set it aside.
To make the yeast solution; mix the yeast and sugar in a cup of warm water.
Stir well and let it rise for 10 minutes.
Add this yeast mixture to the prepared batter and stir well to combine.
Cover the bowl and set it aside to ferment for about 2 hours or till it doubles in quantity.
» Steaming Goan Sanna:
Boil water in a large pot/pan or a steamer. If you are steaming in a pot/pan then put a stand and a steamer bowl on it as shown in the video.
Grease the ramekins or idli moulds.
Pour the batter about 3/4 of the way into each mould and place it in the steamer.
Put the Idli stand/ ramekin dishes into a steamer.
Steam for 15-20 minutes at least or till cooked.
Remove the lid carefully and insert a toothpick to check if Sanna is cooked if it comes out clean then Sanna is ready. If not, steam for a few more minutes. Keep aside.
When cooked, gently remove the Idli moulds/ramekins from the steamer.
Let them cool down. Once cool, remove them carefully.
Serve Goan Sannas hot with a curry, peanut chutney, or with any other chutney of your choice.
---
RECIPE NOTES
I added coconut milk, but you can also make fresh coconut paste by grinding the freshly grated coconut and water.
The Sannas are cooked in small steel ramekins. However, you can use any ramekins, and steam them in a steamer or a large pot.
You need a really smooth and creamy batter. So try to grind rice and lentils in a powerful grinder.
---