Effortless Summer Side Dishes - Strawberry Poppyseed Salad
With summer approaching, this is a great time of year for family gatherings and cookouts. If it?s hard to decide what to cook, then try these side dishes.
---
« Go back
Print this recipe »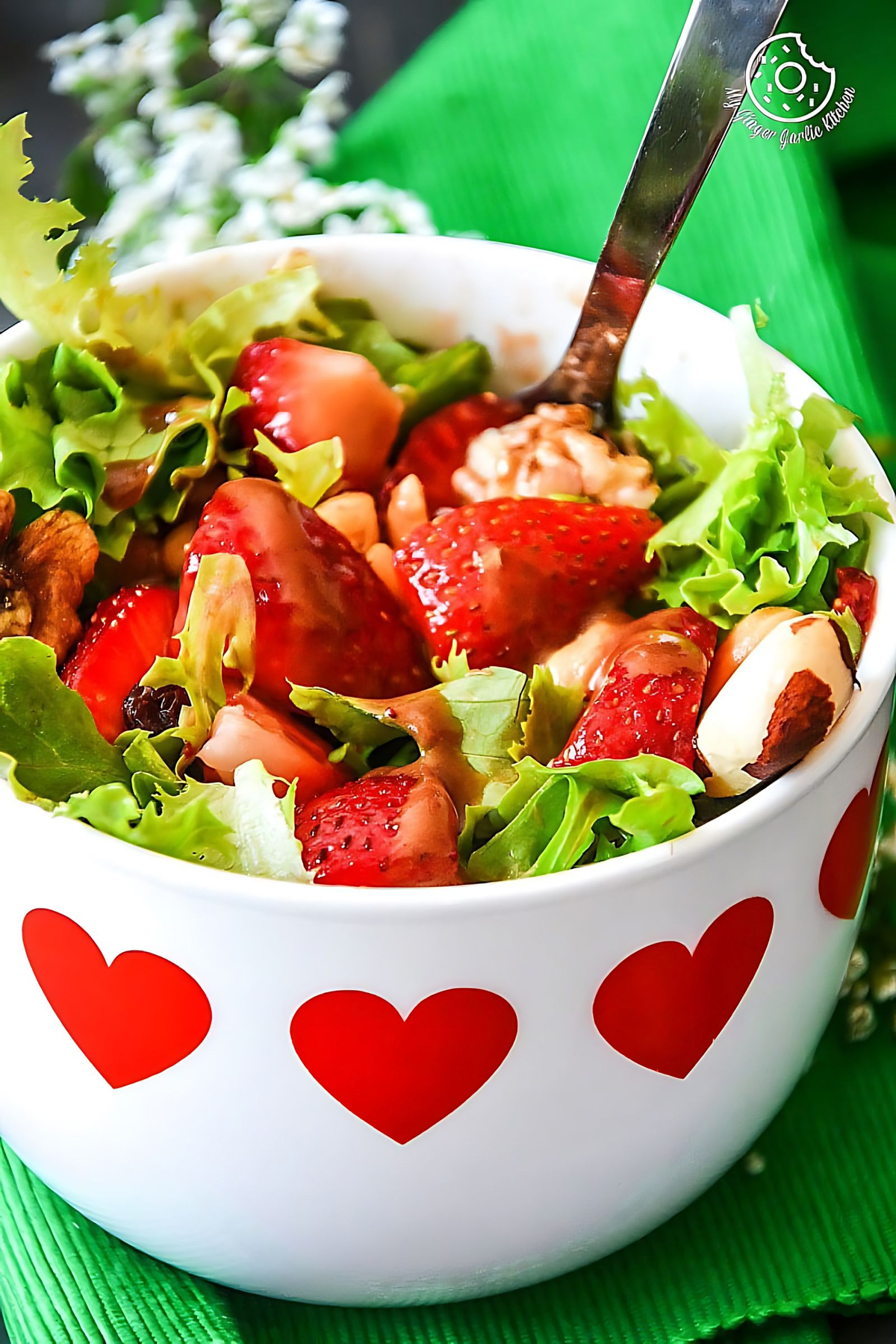 ---
Prep Time = 5 minutes
Cook Time = 5 minutes
Total Time = 10 minutes
Category = Side
Cuisine = International
Serves = 2
Nutrition Info = 189 calories
Serving Size = 1 serving
---
RECIPE INGREDIENTS
» List of Ingredients
Following are all the ingredients
» Ingredients //
1 cup strawberries
Baby spinach
3 tbsp poppy seeds
¼ tbsp Balsamic vinegar
Goat cheese
½ cup Olive oil
¼ cup white vinegar
1/4 cup sugar
---
RECIPE INSTRUCTIONS
» Step by step instructions below //
In a small bowl, combine the vinegars, oil, poppyseeds, and sugar. This will be your dressing.
Wash and cut strawberries into bite-sized pieces, making sure to take the tops off.
Wash the spinach and place it in a large bowl. Sprinkle in strawberries and goat cheese, mixing lightly. Drizzle the dressing over the top or leave it on the side for guests to pour themselves.
---
RECIPE NOTES
No notes for this recipe.
---