Effortless Summer Side Dishes - Marinated Cucumbers
With summer approaching, this is a great time of year for family gatherings and cookouts. If it?s hard to decide what to cook, then try these side dishes.
---
« Go back
Print this recipe »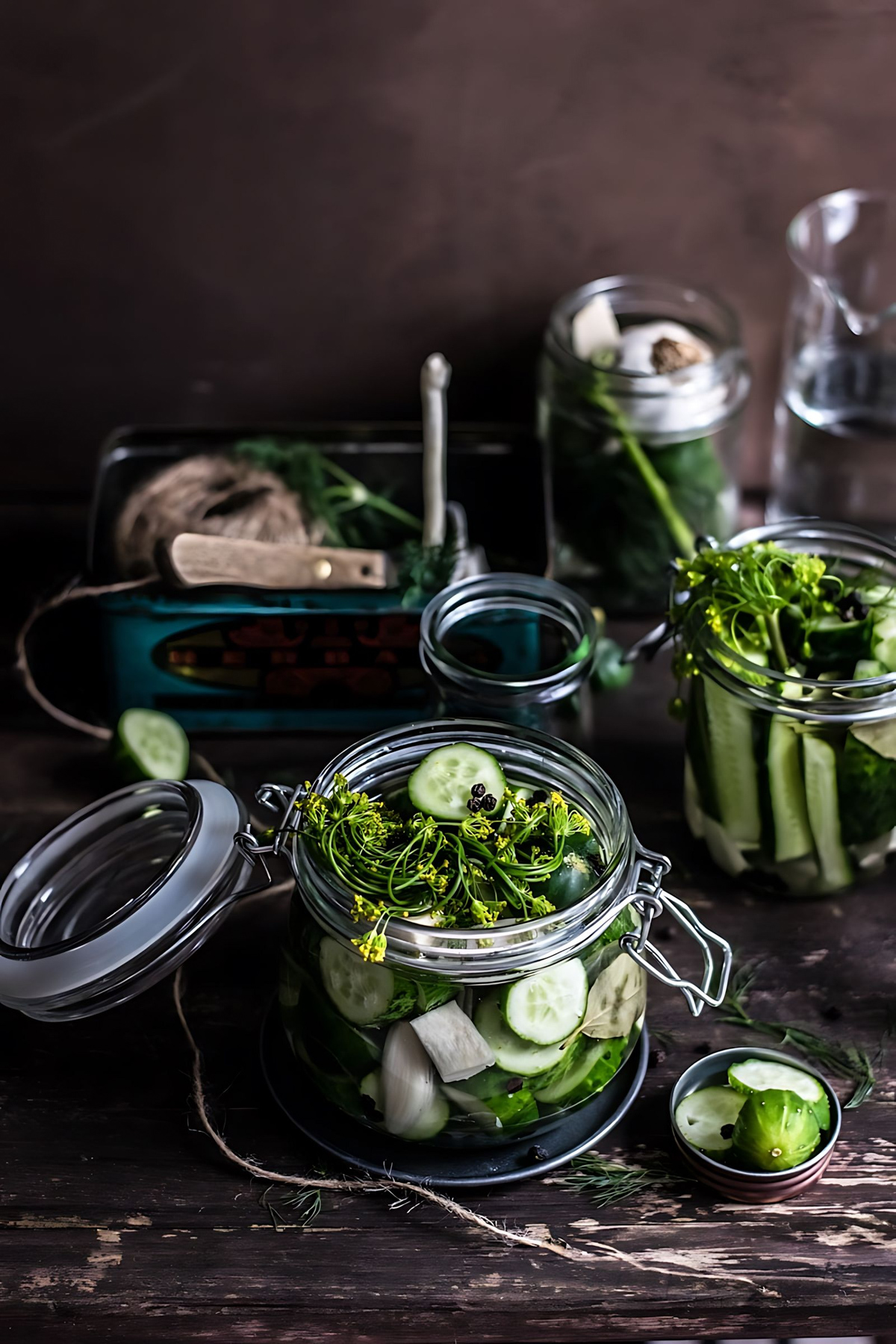 ---
Prep Time = 1 hour(s)
Cook Time = 10 minutes
Total Time = 1 hour(s) 10 minutes
Category = Side
Cuisine = Asian
Serves = 4
Nutrition Info = 21 calories
Serving Size = 1 serving
---
RECIPE INGREDIENTS
» List of Ingredients
Following are all the ingredients
» Ingredients //
2 whole cucumbers
1 sprig of dill
¼ cup vinegar
¼ cup water
1 lime
Salt and pepper to taste
4 tbsp oil
---
RECIPE INSTRUCTIONS
» Instructions //
This dish can be prepared the night before or an hour before, depending on how much time you have. All in all, the actual preparation takes about ten minutes.
Begin by washing the cucumbers and slicing them thinly, or using a mandolin. Leave the skin on! It?s where all the nutrients are, and it won?t take away from the appeal. Place the cucumber in a shallow dish.
In a measuring cup, combine the vinegar, water, and oil. Chop dill up or break by hand for larger pieces, and mix in with the liquid ingredients.
Sprinkle the cucumbers with salt and pepper. Pour the vinegar mixture evenly over the slices, using a fork to make sure every slice is distributed evenly and in contact with the liquid.
Roll the lime against a hard surface to release the juices, cut in half, and squeeze over the dish. Cover the cucumbers with a lid or cling wrap and refrigerate, either overnight or for at least an hour. This dish can be served chilled or at room temp.
---
RECIPE NOTES
No notes for this recipe.
---