YouTube offers up plenty of ways to discover new content, including cooking. Unfortunately, though, the platform doesn't make it easy for people to discover the best quality cooking content. It isn't a television channel, after all, but merely a hosting platform.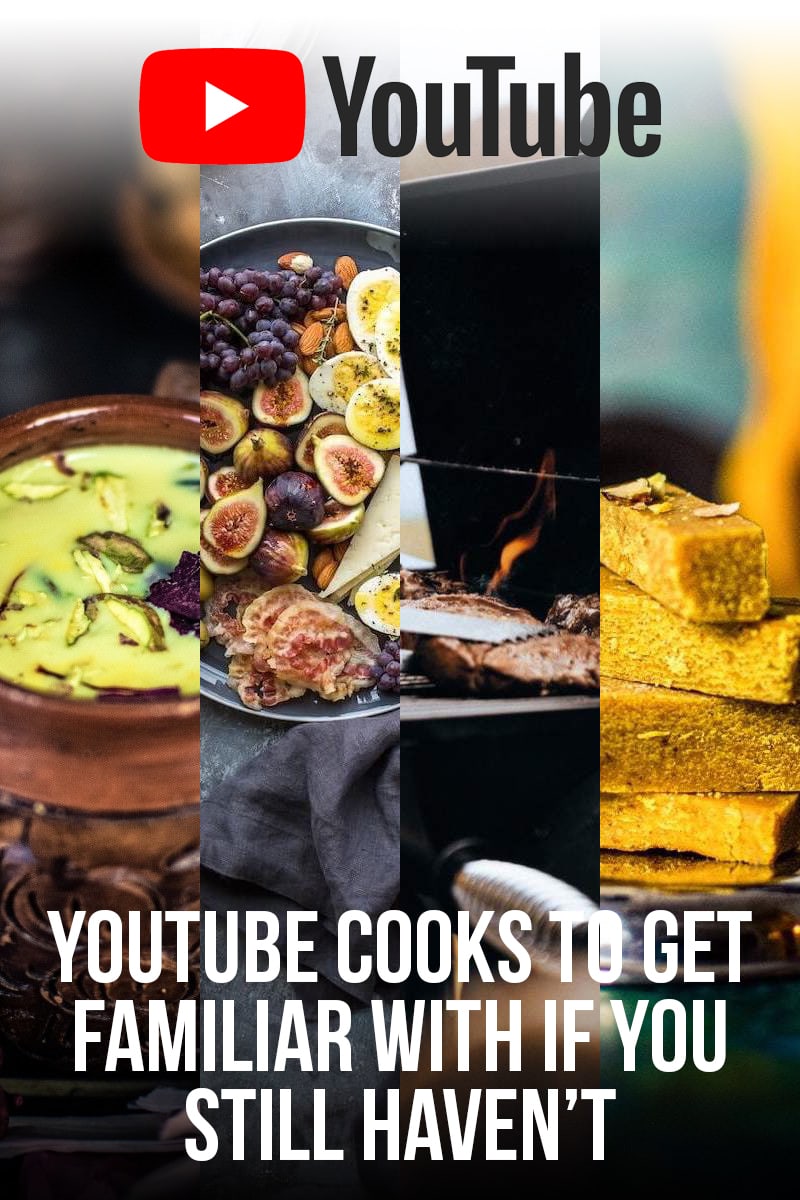 This means that people have to sift through dozens or even hundreds of cooking videos themselves if they want to find what they're looking for. As one of the best golden oldie memes on the net would say, "Ain't nobody got time for that." Don't go through all that trouble. Analyze this hand-picked list of YouTube cooking channels instead and let the feast (or video binge) begin. No one's judging here.
On a side note: Some YouTube videos are still not available everywhere. This issue usually comes down to either local laws or the channel owner specifying that they don't want a video shown in certain countries. Whatever the reason, it can be a frustrating error message to get stuck with. 
Anyone who's struggling with this will need to look into getting a VPN or proxy server to solve the problem. One of the best VPNs is NordVPN. For now, there's no other way around the issue, as YouTube tracks a user's IP address and blocks it automatically.
Thus, with nothing holding anyone back, here's the most up to date list of charming, inspirational, and downright goofy cooks on YouTube.
Ever thought the ASMR trend would do well in the kitchen? Well, this Japanese vegan chef did too. His videos are filmed with no speaking, music, or background sounds. It's just the peaceful and almost palpable methodical preparation of simple but healthy meals. It won't be hard to veg out to the cozy solitude of Peaceful Cuisine. These videos are the ultimate compilation of foodie relaxation.
Babish (Andrew Rea) specializes in recreating famous recipes or meals from fictional shows. He doesn't try to make something similar but puts in the effort to recreate the exact thing. Sometimes this works out, other times it's a messy dumpster fire - like the chili with Peeps and M&M'S from The Good Place. However, after making and trying the original recipe, he usually recreates it with a gourmet chef's flair. On top of that, the YouTuber also has educational videos on the basics of food. Like how to make the perfect pot of coffee, or how to put together a great cheese board.
Rosanna Pansino is an adorably quirky baker that's been around on YouTube since it's early days. Her main focus is whipping up geeky confectionary creations based on pop culture themes and characters. Seeing Wookie cookies or Kirby macaroons is nothing out of the ordinary on this channel. Although sometimes it's hard to know what's sweeter, the baked goods or the baker herself.
If anyone's got cooking down to a science then it's this channel. They combine charismatic expert chefs with fantastic visuals and recipes that have the science worked out to the 'T.' What more could a person ask for? There are plenty of fancy and ordinary recipes to watch through. The aproned chef makes each with a steady surety that can only come from a perfectly honed craft. However, do note that they lay the sous-vide cooker promotion on a bit thick.
Laura Vitale is a seasoned TV chef. She originally started on YouTube back in 2010 with her online cooking channel, Laura in the Kitchen. The show is still running, but it also got her hired for her own show on the Cooking Channel called Simply Laura. She mainly focuses on recipes from her Italian background but also offers a wide range of hearty home meals. Her easy to follow tips and tricks has made her a favorite with home cooks.
Despite the magazine's background in catering to more lavish tastes, it's YouTube channel is filled with approachable and sometimes even funny videos. These chefs really know their way around a kitchen, and anyone watching them will soon be able to conjure up fanciful feasts of their own.
A Final Bite
YouTube cooking channels range from the delectably weird to the wonderfully scrumptious. This list contains something of each and everything in-between. So go and get familiar with them. Whether you're seeking a feast for the eyes (and ears!) or eyeing a new feast, there's a channel for everyone.
If you like this post, then you would surely love our very own cooking channel on youtube: