Everybody loves eggs. They're delicious, nutritious, and super easy to make: the perfect breakfast food.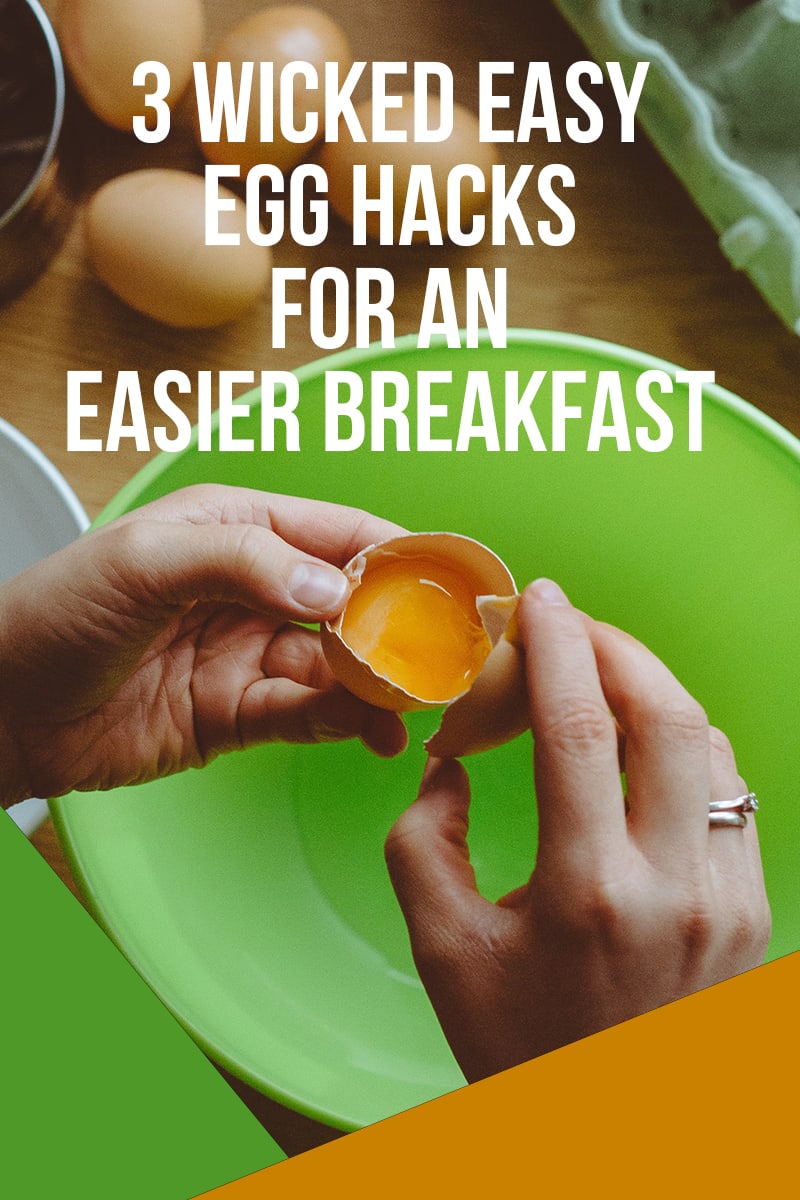 But sometimes they can be hard to get right. Peeling hardboiled eggs is one of those classic difficult foods; get it wrong and it's nearly impossible, leaving you with a ruined egg where you can only eat about half the food. And while omelettes are tasty and the perfect way to jumpstart the day, they can also be pain to make if you don't know what you're doing.
Here are some easy egg hacks for making your breakfast that much easier and quicker tomorrow morning from the folks over at Cookware Junkies. (Visit website for more). 
How To Make A Bunch of Omelettes At Once
This is a crazy hack that we're surprised more people don't think of. We love omelettes, but sometimes they take way too long – especially when making a bunch of them at once. This method eliminates the most difficult part – flipping it – and allows you to make a bunch at once. 
Here's how it works:
First, crack your eggs into a bowl and beat them, just like with any old omelet. Then, take a plastic Ziploc bag and pour the beat eggs into. Go ahead and add all your favorite toppings (we like cheese, veggies, bacon bits or ham, even olives). While you're doing this, bring a pot of water to a boil.
When the water is boiling, simply drop the eggs-in-a-bag right into the pot and allow them to cook for 12-15 minutes. Less time for fewer eggs and longer for larger eggs.
When you pull them out, the eggs will be perfectly cooked through with no burnt edges. They'll be fluffy and the cheese will be melted. Just roll it out of the bag and serve! No flipping, rolling, cooking necessary. It's a totally hands-off approach.
And if you're worried about plastic leaching into your food, you can use special Sous-Vide bags, which are designed for cooking at high temperatures. Most food-safe plastic bags are now BPA-free, too – and won't melt at normal boiling temperatures.
Super Fast Egg Salad Chopping
This is the fastest and easiest way to chop eggs if you don't have an egg chopper. You'll need an egg rack, a mixing bowl for the egg salad, a small plate or large, flat bowl, and of course – hard-boiled and peeled eggs.
It's super simple. Place your baking/cooling rack on top of the mixing bowl. Your hard-boiled eggs on top of the rack 2 or three at a time, and then quickly press the egg through the rack with the bottom of the plate or bowl. Sure, it's a bit messier than a real egg slicer – but you don't have one, so this will have to do.
When they're all sliced and mashed, just go ahead and toss in the rest of your egg salad ingredients and mix. Easy!
Waffle Iron Omelettes
This one is a ton of tun. Cooking your eggs in a waffle iron results in more browned, tastier eggs, and also allows you to cook your veggies and other fillings a little more easily. The eggs will also be so much fluffier, just like when you use the plastic bag trick!
And again, it's super easy; just lightly grease the waffle iron, pour the beaten eggs in, and add some veggies or shredded cheese. Be sure to cut those veggies super small for the best results.
No flipping required!
If you liked this, here are some really delicious egg recipes: