Top 10 Unique/Exotic Pizza Combinations
If there is one thing we can all agree on is that we all love pizzas. No, seriously, unless you are from Mordor and a twat of a goblin, there is no way in Mount Doom you can hate pizza. And in your quest of finding the best pizzas, you probably search the internet enough. Be it ordering pizza online from Domino's with best discounts and Offers or gate-crashing at your local pizza place at 2 am in the IT city, pizzas are something you can't ever hate.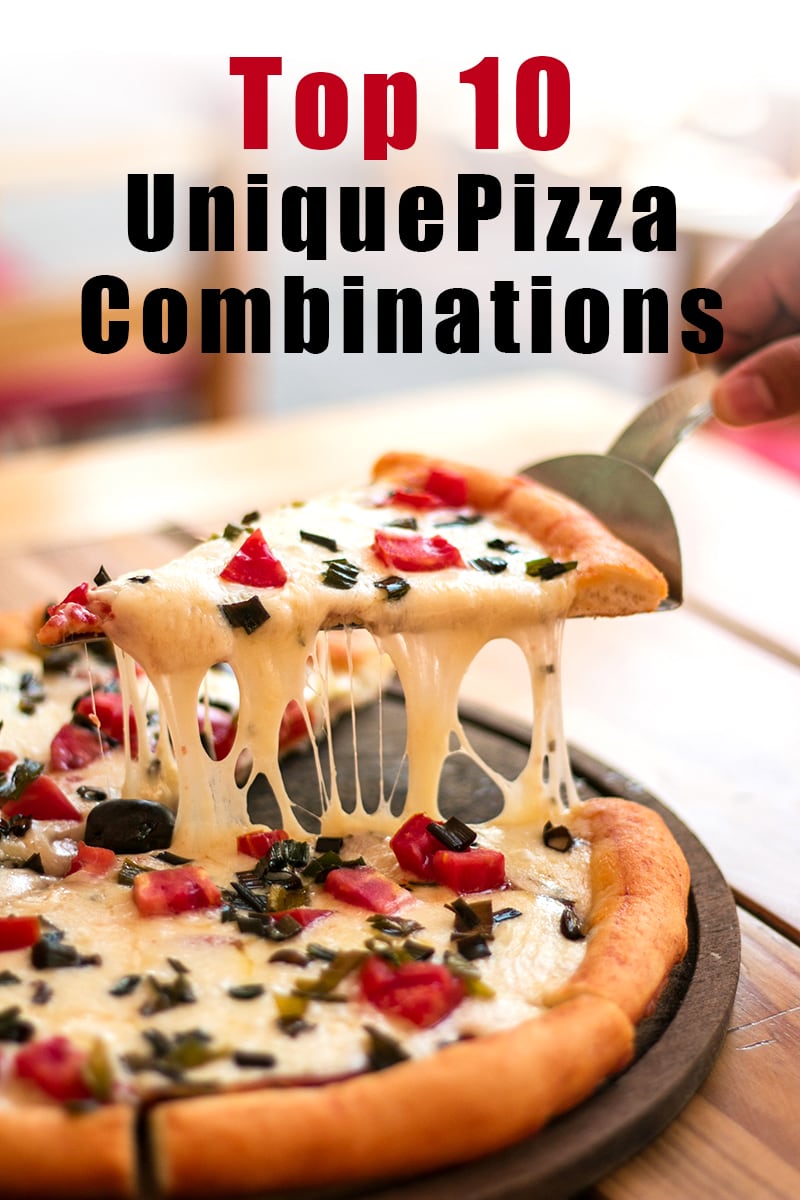 Some even go an extra-mile, take the risk and love pineapples on pizza! These flattened base of wheat-based dough come in all shapes and sizes, with all kinds of topping on it! Considering there are hundreds of options out there, we decided to list down the best/unique pizza toppings out there to help you pick one for the next in-house party.
Before all of that, why pizzas you ask?
Pizza is mainly about tomatoes. And tomatoes have lycopene, which is very helpful for preventing your heart diseases. It also helps you absorb antioxidants better!
Pizzas can help reduce cancer. Not kidding. Studies indicate it can prevent esophagus and colon cancer.
The meatier the pizza, the more protein it has. What you have to gain except muscles?
Carbs that can be burnt easily. Binge on pizza and do some workout, you will be fine. We are telling you that you can eat pizza without gaining a lot of pounds. Yea, now you know.
You can't trust on yourself. But you can always trust on your bff (pizza). Hungry or drunk, it has got your back. 
Here's a list of the best/most unique pizza toppings for you:
1. Chicken Tikka Masala Pizza
Just because it is an Italian dish doesn't mean you can't Indianze it! Exotic in its truest sense, this pizza gives you that taste full of a punch! With the right amount of tikka masala and delicious boneless chicken, this one is sure to melt in your mouth! The unique taste of garam masala, mozzarella cheese and cilantro leaves also creates a unique fragrance. Mmmm…
2. Taco Pizza
What?! You mean the spicy taco and Italian seasoning merged together to give you an added dose of taste, while smashing it spicy sauce? Where do we sign up, right?! Taco seasoning, cheddar cheese, chicken, salsa cheese, you name it, this one has got it.
3. Bacon and Eggs Breakfast Pizza With Hash Brown Crust
Don't drool. This is a real thing. And yea, we love our pizza like we love our World War. English+Italian. Switching sides is what we are all about! A nutrient rich pizza, this one is light on the stomach as well. Don't worry about pulling extra calories on this. You will love it!
4. Magical Mystery Tour
It comes on a pesto-based crust combined with pesto sauce, portobello mushrooms, feta and mozzarella cheeses, spinach and jalapenos. The name's kind of self-justified now, if you think about it. Get your tongue to experience this wild and mysterious ride that it is about to face! Thank us later after you are done with it.
5. Goat Cheese and Caramelized Onions Pizza
Apple baked with caramelized pizza with a little bit of thyme and few drops of honey: the ingredients you need for a sweet pizza that will refresh your taste palette this summer and make you feel like wanting for more! This pizza is perfect if you are a vegetarian or a sweet-tooth…or both!
6. Grecian Pizza
Well, what do we have here! A pizza of multiple toppings and combination? Feta cheese, kalamata olive, bell pepper, mushroom and fresh garlic- if you want an assorted range of combination, this is it. Not to forget, the plethora of options you can add to this, like chicken, different tangy spicy and saucy bases and sauteed shrimps. This type of pizzas is perfect if you are inviting people over and want them to try new stuff!
7. Leftover Pizza
Exactly how it sounds like! Leftover pizzas are fun, especially when you have a lot of greasy leftovers from the previous night. Throw some sauce in the base, make a thin crust pizza, and make it with all the leftover from the night before. Especially, if you have kebabs, paneer tikka masala, butter chicken, or even cauliflower curry. With loads of cheese, of course! Leftovers are suddenly not that bad anymore now, are they? Imagine all the possibilities this now unlocks for you! Say goodbye to a dumped fridge?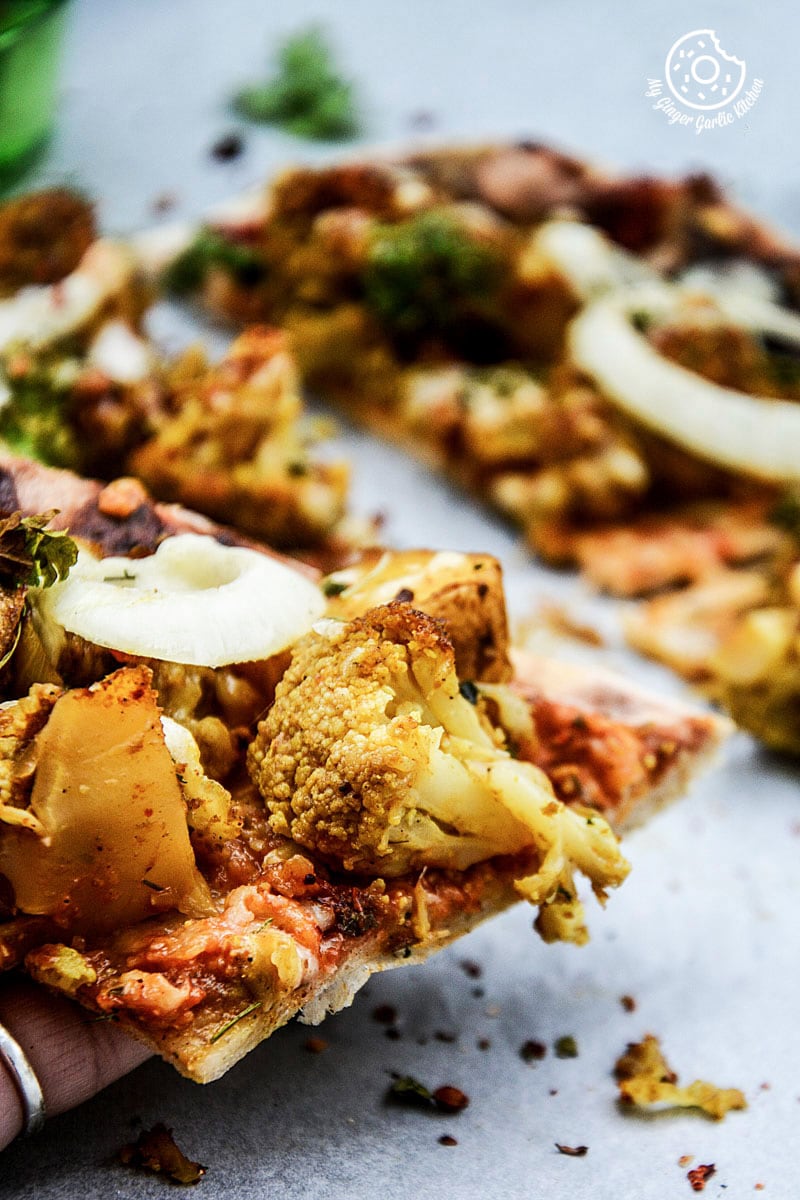 8. Tuna and Caramelized Onions Pizza
This unique combination of tuna and sweet caramelized onions is the stuff that you just cannot afford to miss out. With a tomato sauce base and loads of mozzarella, this one is sure to make your tongue tickle. Not to forget, tuna is pretty healthy as well! And against popular opinion, tuna pizza is not that bad if you try it out. This one, for example, is amazing! Add a lot of cheese to amplify the taste.
9. Bacon Sausage with Sriracha Sauce
Do you love a meaty pork fest with a sauce that burns boulders? Well, we got you covered. Not the one for the faint-hearted, this one is one of our favorites. Add some jalapeno to increase the spice meter. Be aware though. This one really kicks in the spice after a slice. Throw in some mozzarella to make this legendary.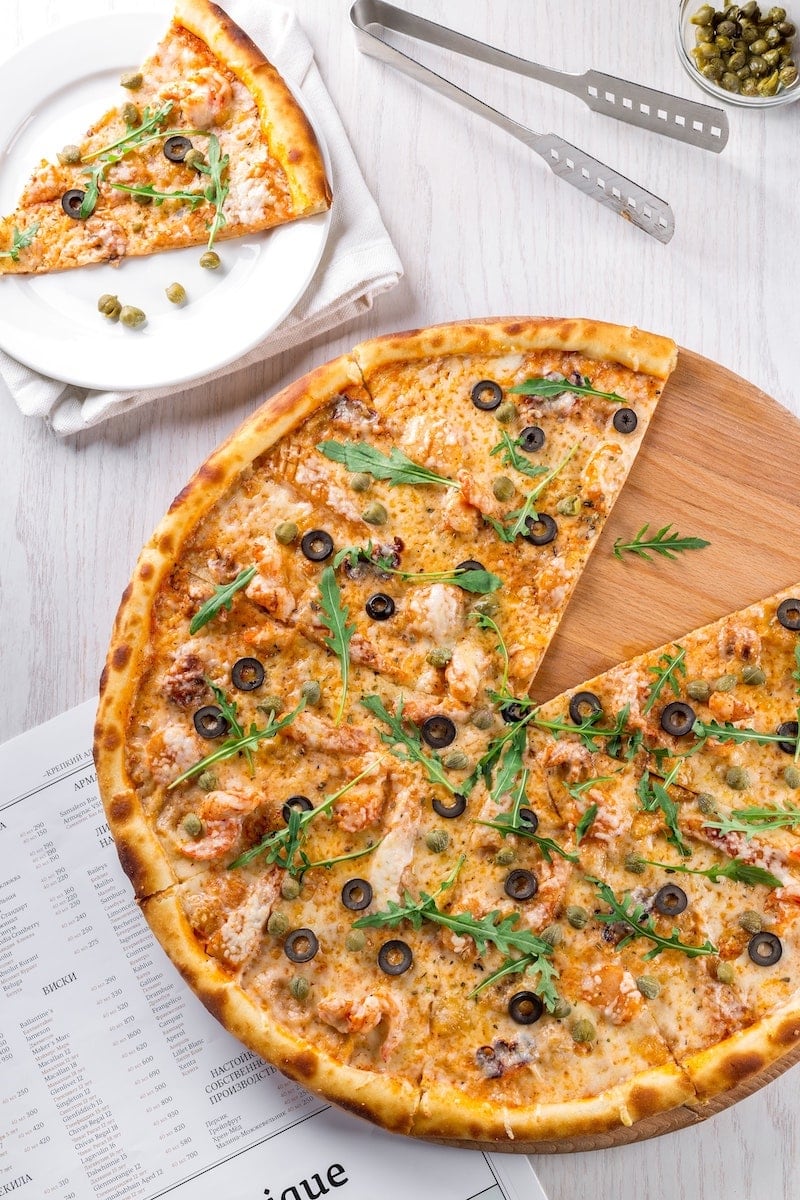 10. Enchilada Pizza
Do you like enchilada? Do you like pizza? Okay, got it! Avocado, jalapeno, chilies and chicken in a deep dish crust with red pepper sauce. You will love every piece of this, especially if you love gooey, stringy cheese on your pizza. Get a tangy sauce base and you are all set to embark on a journey you never thought could exist!
So, there it is. Our list of top 10 unique pizza topic combinations. Have anything better in mind? Thank us later and spread the love in form of pizza. Don't forget to whip out new recipes every now and then! And always remember life's mantra: Pizza was there when no one else was!
Author: