Saudi Arabia is not just a country of rich traditional culture, but through its heart came some of the best dishes. Whether you are a food enthusiast, just take delight in trying new cuisines, or just moved to Saudi Arabia and tried to cook some of the unique dishes from the locality, then you have reached the right place.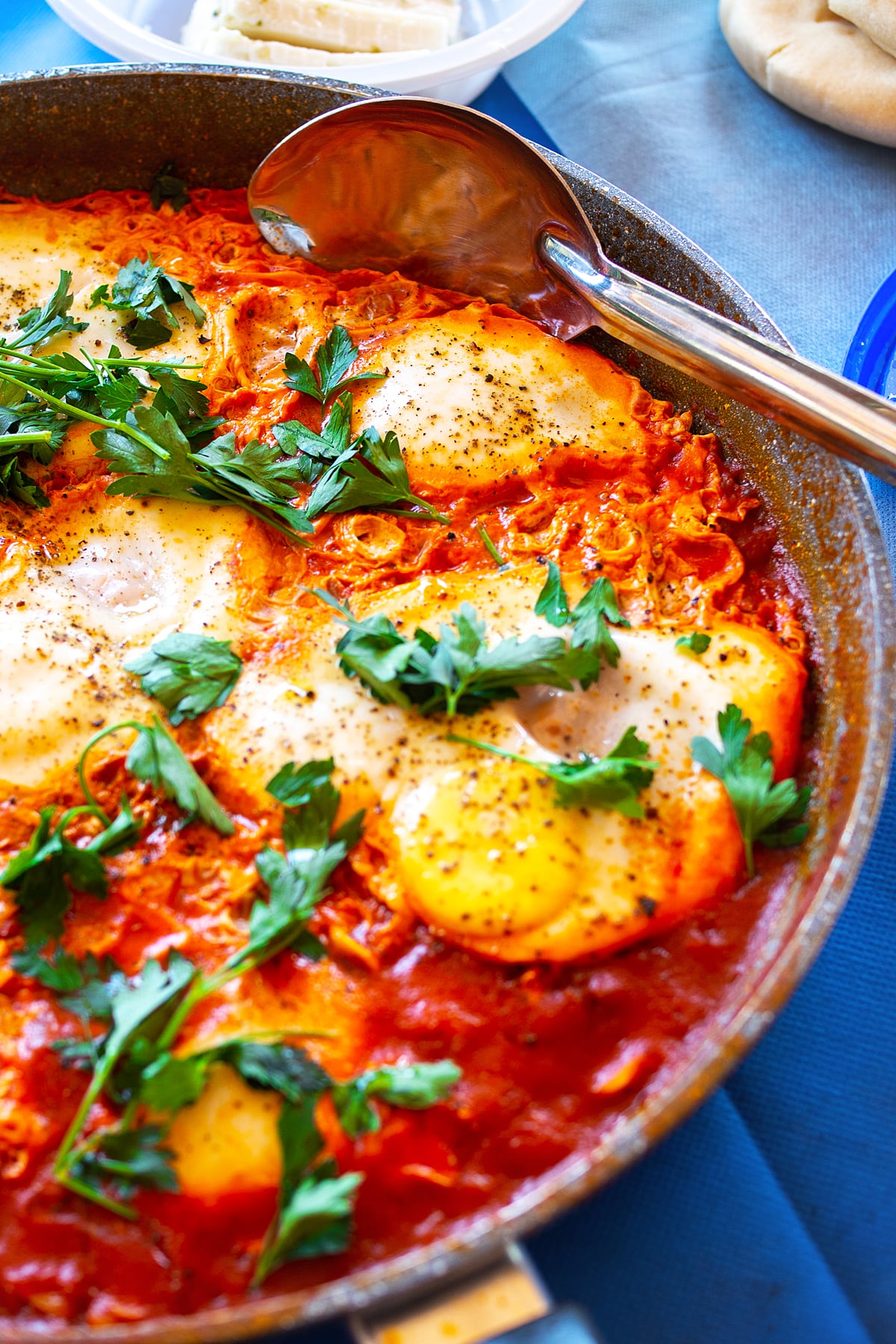 At times, when we are tired of the same old food habits and you want something new to tingle your taste buds, exotic curry and masalas are the first things that come to your mind. So, ditch your regular lunch routine this weekend, and try out these delicious Arabian dishes packed with the best flavors.
Surely making these dishes will leave you running to the grocery store, so why not take advantage of tempting discount offers? Click here to get a .
1. Shakshuka
This is one of the famous breakfast foods which originated in Greece and has now become a staple in Saudi Arabia. This is a signature egg dish that is served with a flavorful tomato curry seasoned with packed spices and oil underneath.
With this dish, you can have a delicious and filling breakfast with some dipping bread, or it can be an excellent brunch to fill your Saturday night hangover. Spice, carbs, and eggs but just more flavor. 
2. Hummus
This is a popular dish that has been westernized, but did you know its origins in the land of the desert? Saudi Arabians love their bread, and at the same time, they love the condiments in which they can dip the bread.
This is a delicious spread made of chickpeas infused with spices and oil to get a smooth consistency. It is just a delicious food for your soul but is also packed with nutrients that will keep you energized. 
3. Majboos
This is considered a national dish in the Saudi Arabian peninsula, with growing popularity, especially at traditional parties. However, when it comes to your lunch plan, this is a perfect companion.
It is a flavored chicken dish mixed with a protein of your choice. However, the lamb will always be the queen of this dish. Yes, you can enjoy this with a spoon, but if you wish to enjoy the authenticity, try eating with your hand.
4. Jalamah
If you are someone who is not a big fan of rich food, do not be under the illusion that is all Saudi Arabia has to offer. Jalamah is a traditional Saudi dish that is light, tasty, and filled with nutrients.
It is a lamb stew that is seasoned with cinnamon, pepper, salt, and coriander. Have it warm, and you will be immediately comforted. Talk about food for the soul.
5. Sambousek
We are sure you have all heard about ! However, did you know the Saudi Arabian version of this flavorful dish is called Sambousek? This is again filled with spicy sauteed vegetables, coated in the flour dough, and deep fried.
Yes, there aren't many health benefits to it. However, sometimes all we need is a little fried delight to feel good about this life we are in. Once you take a bite of these delicious delights, it will surely make you instantly feel good about yourself. A perfect weekend snack!
6. Ruz Al Bukhari
Another dish, but it is probably the most fragrant rice you will have. Literal aroma therapy for you and your neighbors. It is a classic Saudi Arabia dinner dish, and the flavored spices which give it the amazing fragrance are coriander seeds, cumin, and nutmeg.
Then you saute the flavored rice in homemade tomato sauce and a meat of your choice. However, Ruz Al Bukhari is always made with chicken, as that is the flavor people like in this dish.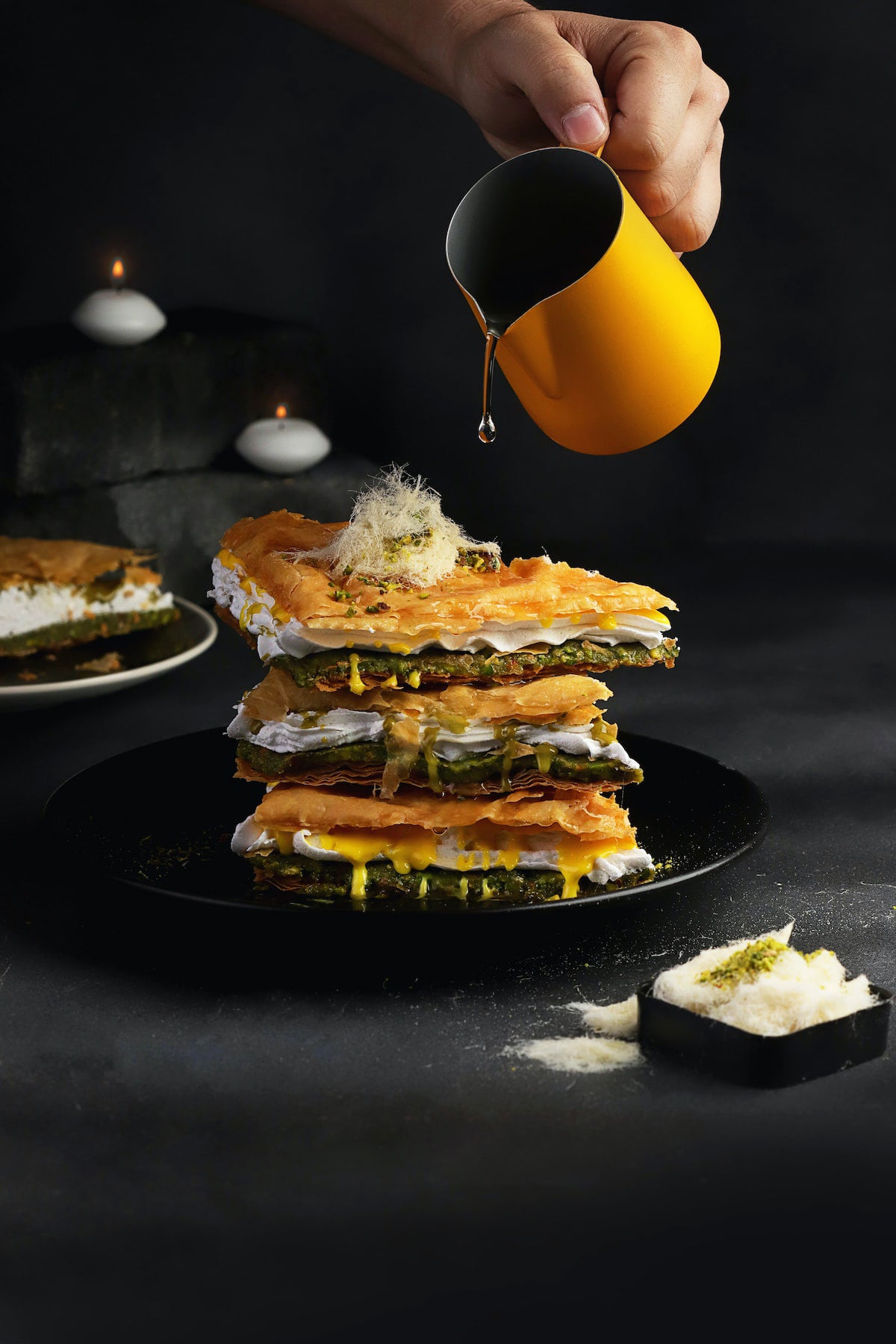 Shawarma
Another popular dish that first originated in the heart of Saudi Arabia. A flavored chicken, mutton, or lamb dish where the meat is cut into small pieces, marinated in a pack of spices, and then skewered to be roasted in a rotisserie.
This is not just an excellent hangover brunch dish on Sunday morning but a great dish that is easy to make if you have company. Once the meat is roasted, you simply marinate it with your favorite commandments and vegetables and wrap it in a buttered flatbread, 
Pick Your Favorite!
There you go, some! The best dishes from the world of desserts and sand dunes. Enough of your boring sauteed lunches because it is time to add some of the exotic flavors to your weekend.
It is the perfect time to eat some comfort food that soothes your soul, and although Saudi Arabia is far from home, these flavors and spices bursting in your taste buds are nothing less than food for the soul.